Hippo Stores – a 1st of its kind in India, an organized wholesaler of building materials has been making its presence felt in the largest building materials market in India – Delhi NCR. The product mix at Hippo Stores includes Bathrooms, Kitchens, Floorings, Paints, Adhesives, Hardware, Lighting, and more. With its first store now fully operational at Mayapuri in New Delhi, the company has well-thought-out and elaborate plans for its growth in the Indian market.
In a detailed conversation with BuildingandInteriors.com, Mr. Munir Suri, Senior Vice-President, Hippo Stores shares the details around the concept of the store, it's unique positioning, and the advantages it brings to the customer value chain including Builders, Contractors, and small Retailers.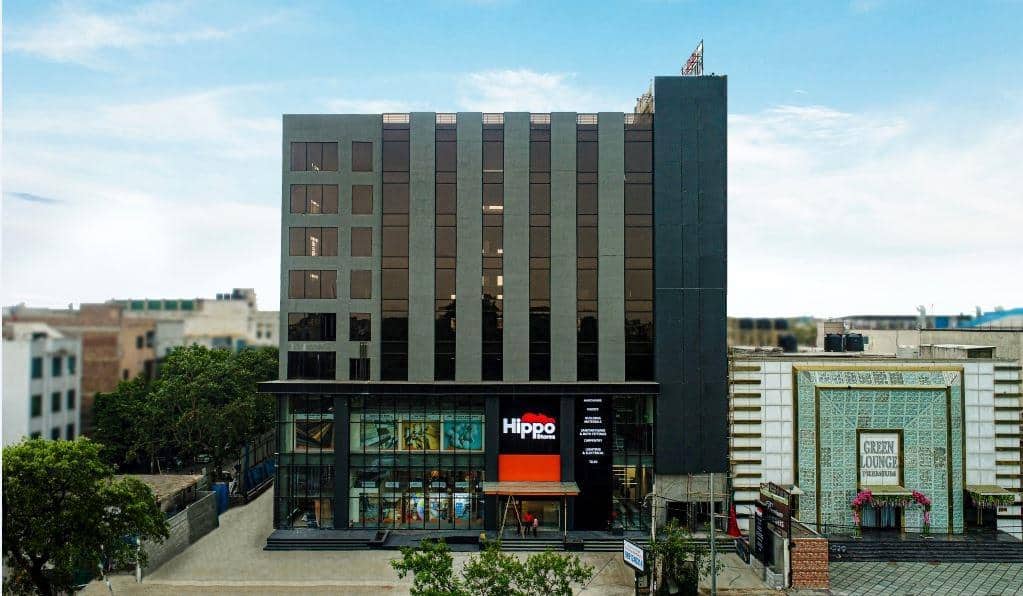 When we started off with the concept of Hippo Stores for paints, hardware, etc, the problem statement was very simple – How do we take a larger share of the entire building materials market. It was thought that making a digital platform, and joining the suppliers and the buyers together would solve it. But if you know the building materials market in India, it does not work like that. In this market, the end customer does not have the knowledge of what to buy.
Therefore, to have e-commerce as the first point of transaction is clearly a non-starter. In addition, it is an influencer-led market.
In such situations, you actually have the Architects and the Contractors coming together with the end customer and then choosing a product from the available range at Hippo Stores for paints, hardware, flooring, adhesives, and other building materials. It remains difficult to do this on an e-commerce interface. A transaction takes place when the buyer is able to understand and assess the product. So, a physical interface coupled with digital enablement is the way forward.
Now, if you want to do scale in this business, you need to have a large volume business as the base layer. This comes from the wholesale trading model where you reach out to Retailers who can buy from you profitably. That's how you can scale up.
Hippo Stores offers a strong value proposition to small Retailers, Contractors, and Architects
We call ourselves wholesalers. We deal in more than 12,000 different products at our hardware, paint, and building material store. For all of these products, whether on display here at our store or warehouse, we are the wholesalers for all of these brands. So, if you look at the supply chain – the brand will sell to a distributor or a dealer and then the dealer sells it further to the rest of the market, be it to the end customer or the contractor or to a sub-dealer.
We are actually buying from the brand so we are the first level of invoice. We compete with traditional wholesale in the building materials market.
In our model, we give small Retailers and Contractors (including Architects who many times double-up as Contractors when they do turn-key projects) growth opportunities by removing their requirements for investments in inventory. This is a very easy situation for a small Retailer to understand and benefit from. This is also good news for the brands we tie up with, as they also benefit from that business proposition of ours'. This kind of reach isn't possible with their existing channels.
Let's say a brand goes to a small Retailer and says that he can take a quarterly scheme of Rs.4 lakh which gives him some additional discounts. However, the rate of sale of that Retailer might be far lower than what the scheme offers. So, the inventory carrying cost makes such schemes financially unviable in his business cycle.
Now, what we say is very different. We give you a pricing benefit and additionally an advantage of not making you carry any inventory. You simply identify the product, order online, and get it the next day. Thus, as a small Retailer, you are able to grow your business without any upfront investment.
The minimum order quantities from Hippo Stores for a small Retailer
You can actually order single pieces from us at these great wholesale prices that we offer. And, that exactly is the proposition. So, as a small Retailer, you don't have to order in a minimum of hundreds of quantities. You can order single quantities for every sale that you do with your end customer. We've seen order frequency is also very high for the small regions. They order as soon as the demand comes from the building materials market.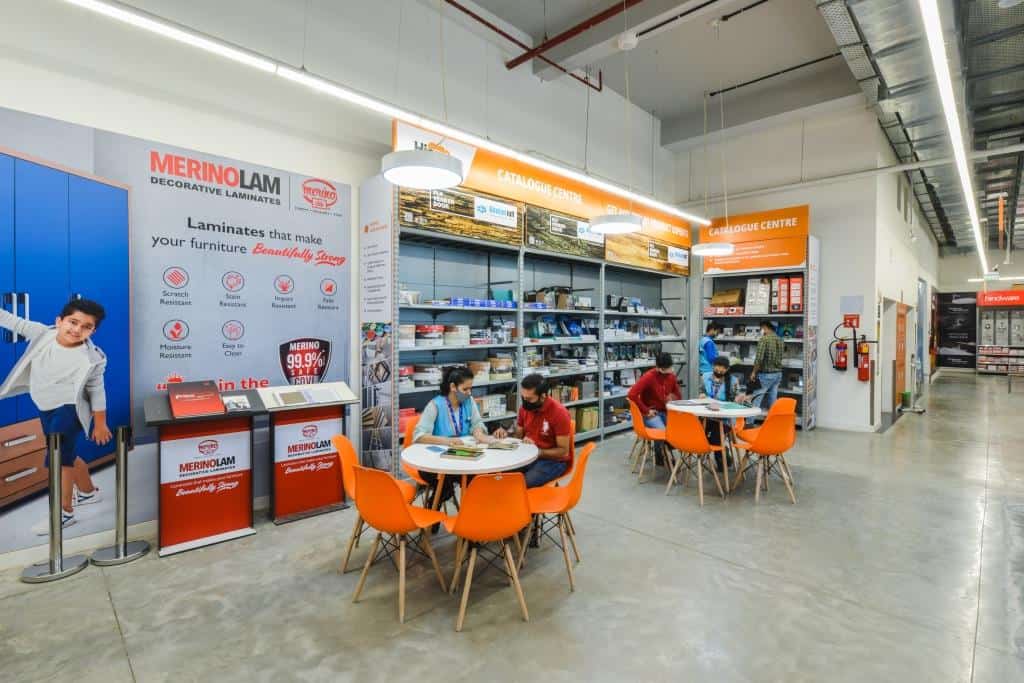 The logistics
It is an assumption that with small and frequent orders, the logistics cost increases. But, actually, it does not. It all depends upon the level of reach that you have and how much amount of consolidation and aggregation you are able to do in your supply chain.
Fortunately, at a very early stage of our business, we are already getting the economies of scale that we want. So, when we say aggregation, it's basically a milk-run. So, I don't have to send one vehicle per product. This way we can economize our logistics.
The Architect, Contractor, and Builder reach
We approached the building materials market with an initial registration drive.  We looked at Delhi NCR and we wanted to do an estimation of what is the size of the trade market. And in our research, we noticed that about more than 34,000 to 35,000 Retailers are there in this market. For the Mayapuri store, around 10,000 of them have actually registered with us.
In addition, we have a total database of over 30,000 contractors and builders who have interacted with us. We have physically met and registered 10,000 of them. Also, another 20,000 have been reached out to through our call center after verification.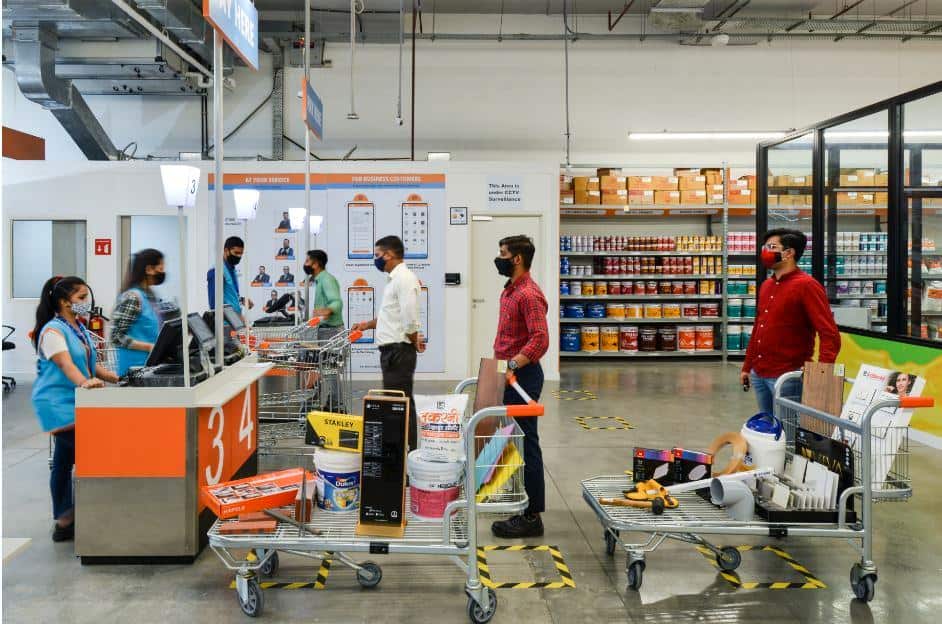 We opened the Mayapuri store for paint, hardware, & building materials a month and a half ago. Also, we are interested in all the peripheral cities around Delhi NCR such as Bahadurgarh, Sonipat, Meerut, etc. We are also interacting with customers in cities like Lucknow. Customers have been seeking opportunities enthusiastically from all areas.
Our long-term vision is to be a Pan Indian player. However, I think it makes sense that you grow in concentric circles. You establish a sound foundation of the business and then grow aggressively. At this point in time, we are starting with a few stores in Delhi NCR. Delhi NCR incidentally has more than 20% of the entire building material demand market in Delhi NCR. So, I think we have sufficient to explore here and be able to establish ourselves.
There are a lot of propositions that need to be proven in this. The contractors, the architects, and the builders, the resellers need to fall in place. Once we actually have a model which is strongly working, then I think growth is something that is going to be the next step.
We have a full-fledged merchandising team. They will interface with the merchandising team looking at their product and their positioning and looking at our need gaps within the product line.
If there is a fitment there will be conversations and it's a very simple process. We believe in quick processes and not in long-drawn engagements.
Adding more product categories within building materials
We have launched with an extremely large range. We have seven different departments at our store- cement and steel, hardware, modular kitchens, paints, sanitaryware, bath fittings, electricals, wood material, and structural material. This already covers the entire gamut of products that you would normally require.
But we are not involved in certain categories like glass, timber, and stone and neither do we intend to get into them. The reason is that an organized place like ours would not be able to handle them. For instance, glass requires space for fabrication. Then there's the stone which remains another unorganized segment. So, we will be away from these categories. That said, we will always look for opportunities to grow within these categories. Also, we'll focus on bringing newer and more decorative solutions.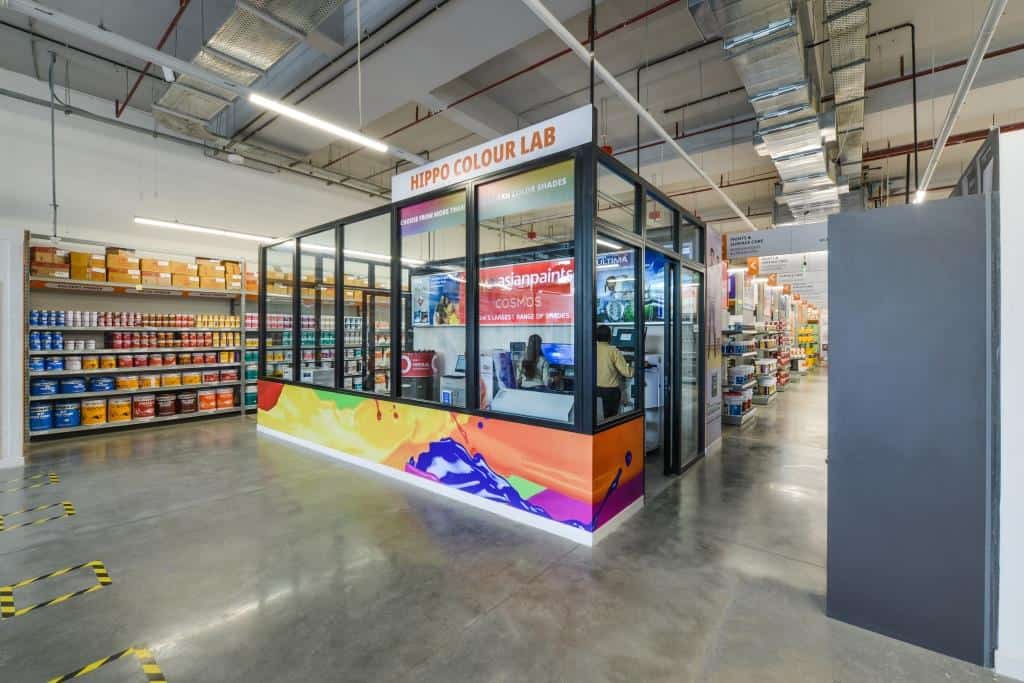 On training
We have set up a training room here in our store. So, we run regular training with our brands. Currently, the training is more focused on the applicators. So, we have professionals like painters, electricians, carpenters, etc. coming in for the training for whom we have a weekly calendar.
[vvsmustread]