An important functional aspect of any bedroom or kitchen is the cupboard or wardrobe. Therefore, its design must be selected after due consideration. It is essential to pick the right cupboard design for your bedroom or kitchen that offers the perfect balance of aesthetics and functionality. Furthermore, a cupboard comes in numerous designs to optimise compact space by fitting in a TV unit or even a dressing table. So, regardless of the size of your room, getting the right cupboard design to adorn your bedroom, hall, or kitchen is possible. Additionally, sliding door cupboard designs with TV integration have become quite popular because of their functionality and space-saving aspect. So, if you have a compact space, definitely consider a cupboard design with integrated TV to combine interior design with entertainment.
Due to the endless possibilities that cupboard designs offer, you can optimise the space of your bedroom with this piece of furniture by opting for TV storage or an attached dressing. You just have to select the right design. However, finding the right design can be confusing as well as daunting. That is why we have come up with an article that has it all. We have included a comprehensive selection guide to shortlisting the right cupboard designs for your bedroom, hall, or kitchen. Furthermore, we have provided you with Vaastu placement tips to invite positive energy into your space. Finally, we have listed buying options and styling tips to give you all the guidance you need.
The ultimate guide to selecting the right cupboard design
Budget
The first step of any home decor project is to get a rough idea of how much you are willing to spend on it. The top tip for finalising a budget is to spend a little extra on essentials because they are going to be used more often. It is only after you account for the essentials should you focus on the "nice to have but not needed" items. Wardrobes are an essential element in any home, therefore, spending a little extra to ensure good quality is advised.
Room dimensions
After you have a rough estimate of how much you are willing to spend, you must first consider the dimensions of the room. The size and arrangement of the room are two of the most crucial elements that determine cupboard design. This will define where you will put the wardrobe and how big it can be. Additionally, it will determine if a walk-in, niche, or standalone closet with hinge or sliding doors is preferable in the space. This is especially important if you are going for a moveable closet. So, be mindful of the room dimensions and your door dimensions to ensure that it fits right and can be installed without much hassle. Find a cupboard that is proportionate to the size of your room. So, if you have a compact room, buy or build accordingly.
Type of storage
First, make a list of the items you'll be putting in the various compartments, such as the clothing, shoes, linens, accessories, etc. Then, decide if you need more space for stacking or for hanging. Additionally, consider the height of the clothing that needs to be hung. Some people favour drawers over shelves, and vice versa. Remember that drawers are simpler to use for things like underwear, belts, socks, watches, and jewellery.
The end user of the closet
An important thing to consider while buying the right wardrobe is who will be the end user. For example, kids typically don't need a lot of hanging space. So, this area should be located close to the bottom so they can reach the rod. On the other side, elderly individuals might benefit more from drawers on the upper half so they do not have to stoop to reach stuff. To avoid opening the closet every time, you might also require additional drawers for youngsters to store extras like toys, games, school supplies, and books.
Existing colour scheme and room decor
Having a visually appealing room is not difficult to achieve. You just need to ensure that there is harmony between each element of the room. Thus, ensuring that your interior decor looks congruent. So, make sure that the cupboard design you pick is harmonious with the existing colour scheme and decor of your room. Also, you can use colours to give the illusion of a larger space. For example, by choosing a cupboard that has a colour similar to the wall or the floor, you create a seamless appearance making the room look bigger.
Type of cupboard
Depending upon the size and layout of your room, one cupboard type may be preferable to the other.
1. Niche cupboards: Built-in or niche closets are specifically designed to fit into an alcove or niche. These structures cannot be moved so there isn't much room to play around or experiment after it has been built.
2. Standalone cupboards: These are moveable and are generally positioned against a wall. However, the downside is that they occupy more floor space in comparison.
3. Sliding doors: Wardrobes with sliding doors have channels on the top and bottom, and the shutters slide in both directions. Similar to sliding windows, there will always be an inaccessible portion. Smaller rooms with little space for the doors to swing open are best suited for this style.
4. Hinged doors: In a traditional hinged door design, you can see and access the full closet. Another benefit is that, unlike sliding doors, accessories like a belt rack can be fixed to the inside of the door. Also, these work best for L-shaped or corner wardrobes.
Vastu tips for cupboard placement
To invite positive vibes into your home, you must follow these vital Vastu cupboard placement tips:
1. The best position for a wardrobe in a bedroom, according to Vastu, is in the South-West direction. This allows positive energy to flow more freely. Also, the doors should, ideally, face North or East.
2. If you keep money and valuables in a safe in your cupboard, place the safe in the South-West direction. According to Vastu principles, this "earth corner" is lucky since it multiplies wealth.
Collection of the finest cupboard design ideas
Cupboard design idea #1
Go for a luxurious walk-in style
Wardrobe design idea #2
Pick something playful for kids
Cupboard design idea #3
Get an expensive feel with glass doors
Wardrobe design idea #4
Add more functionality with additional elements
Cupboard design idea #5
Add mirrors to increase the aesthetic value
Wardrobe design idea #6
Go for wooden designs
Cupboard design idea #7
Add more elements to optimise space
Buy gorgeous cupboard designs for your bedroom or hall here!
Lakkadhaara Rattan Solid Wood Cupboard design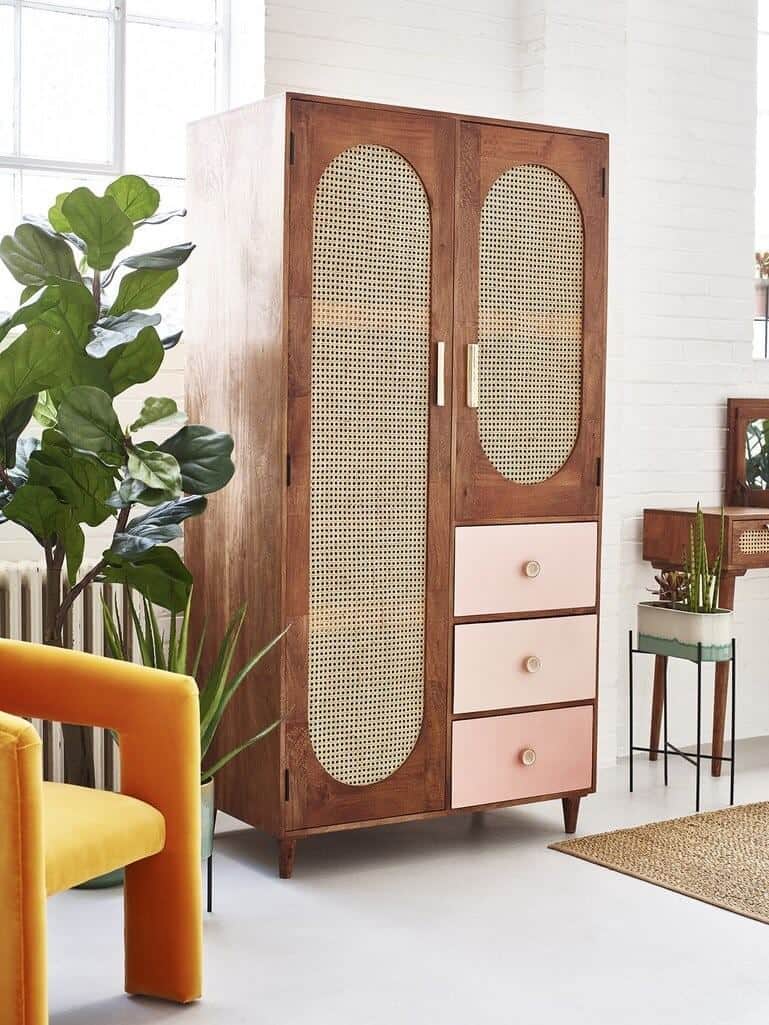 Urban Ladder Loretta Sliding Door Wardrobe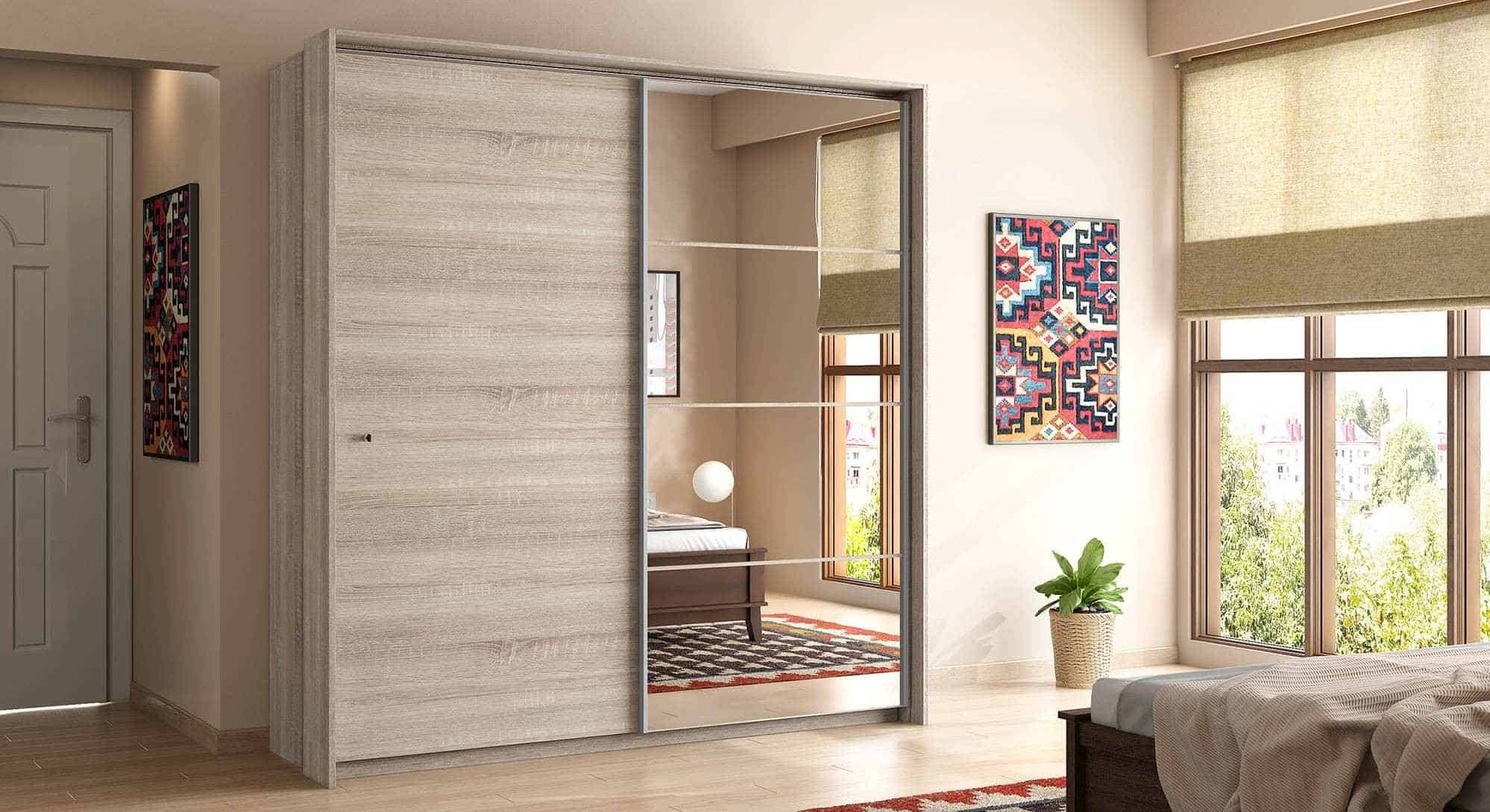 BoConcept Copenhagen Wall System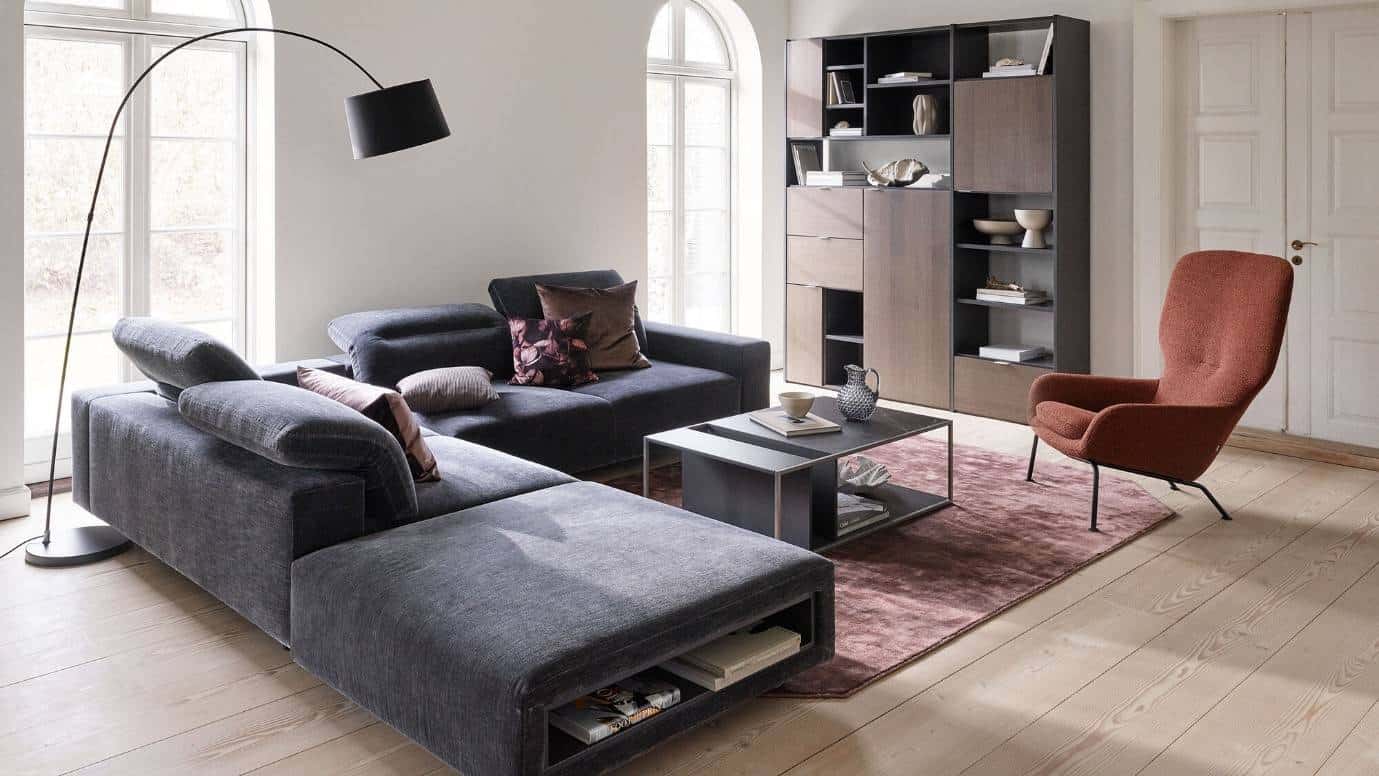 Wakefit Gingham 4 Door Wardrobe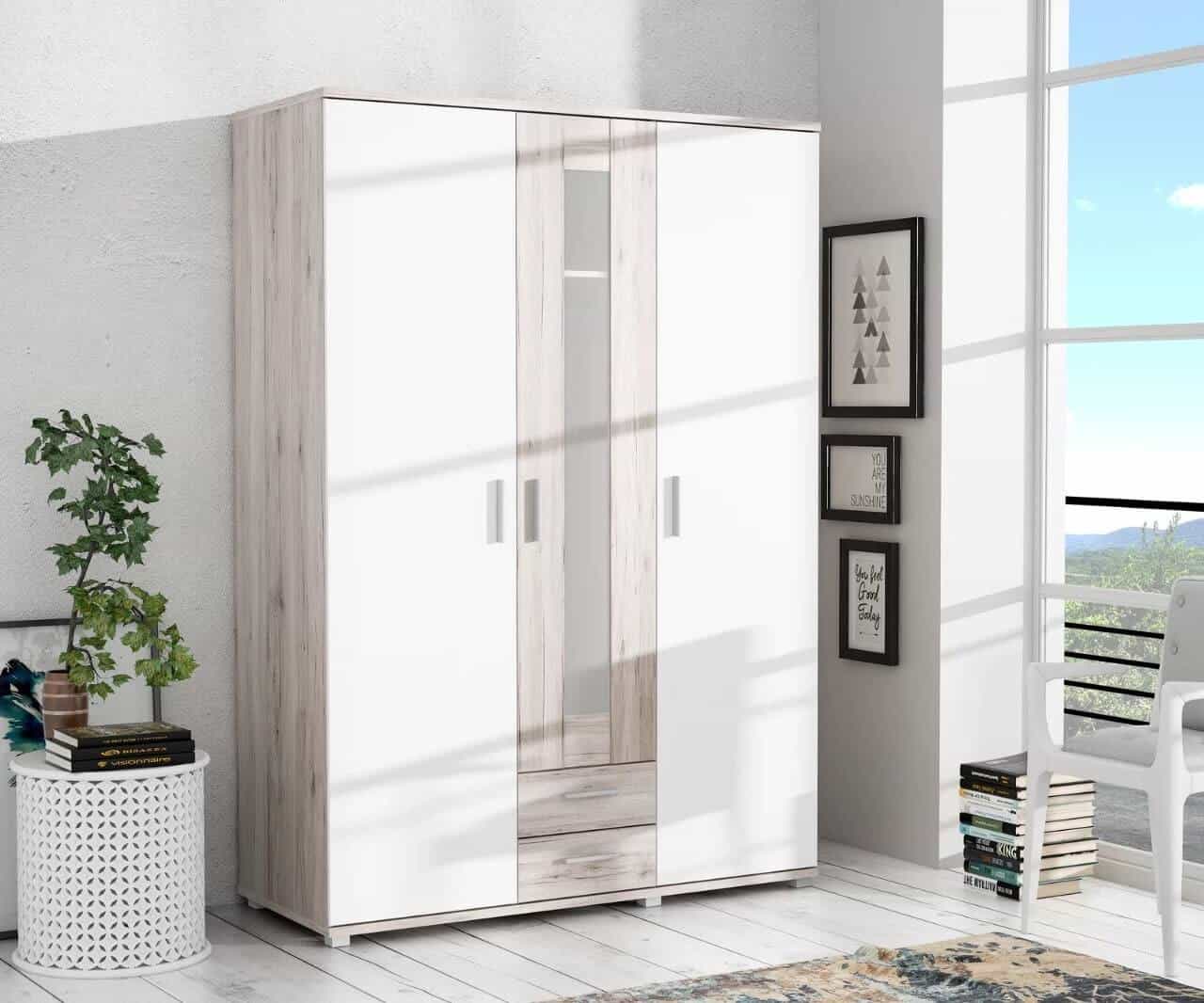 Ikea Pax Wardrobe Combination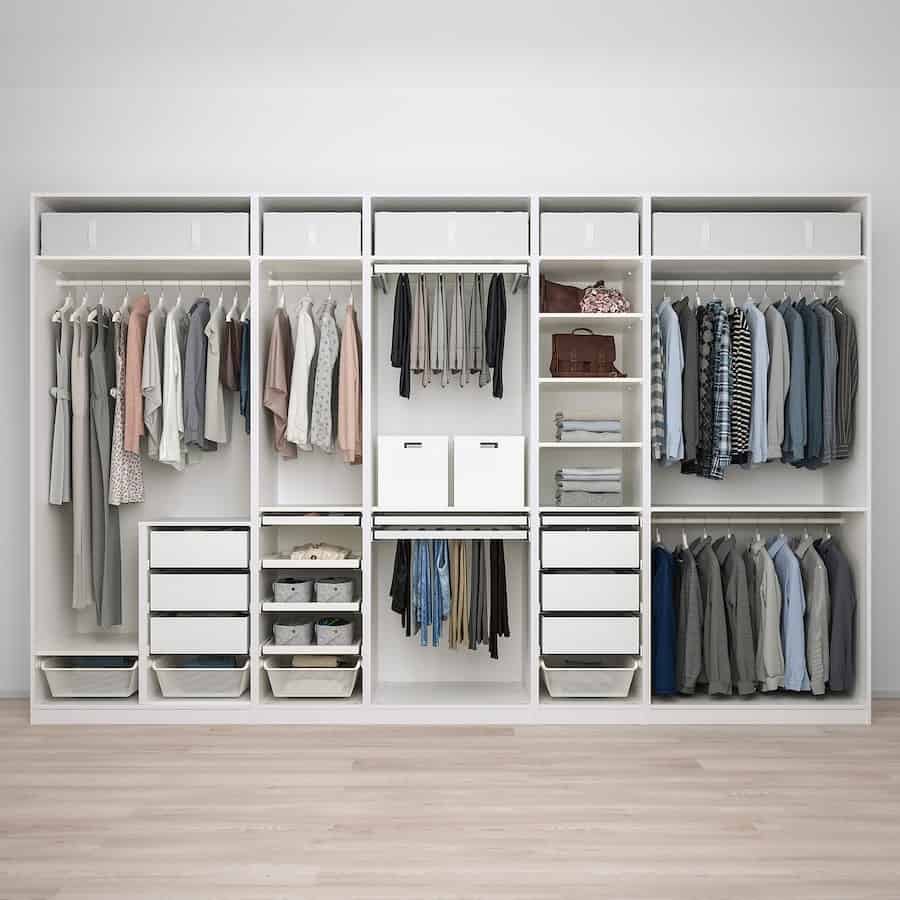 Godrej Interio Slimline Fusion
Damro India Staffer 3-door Wardrobe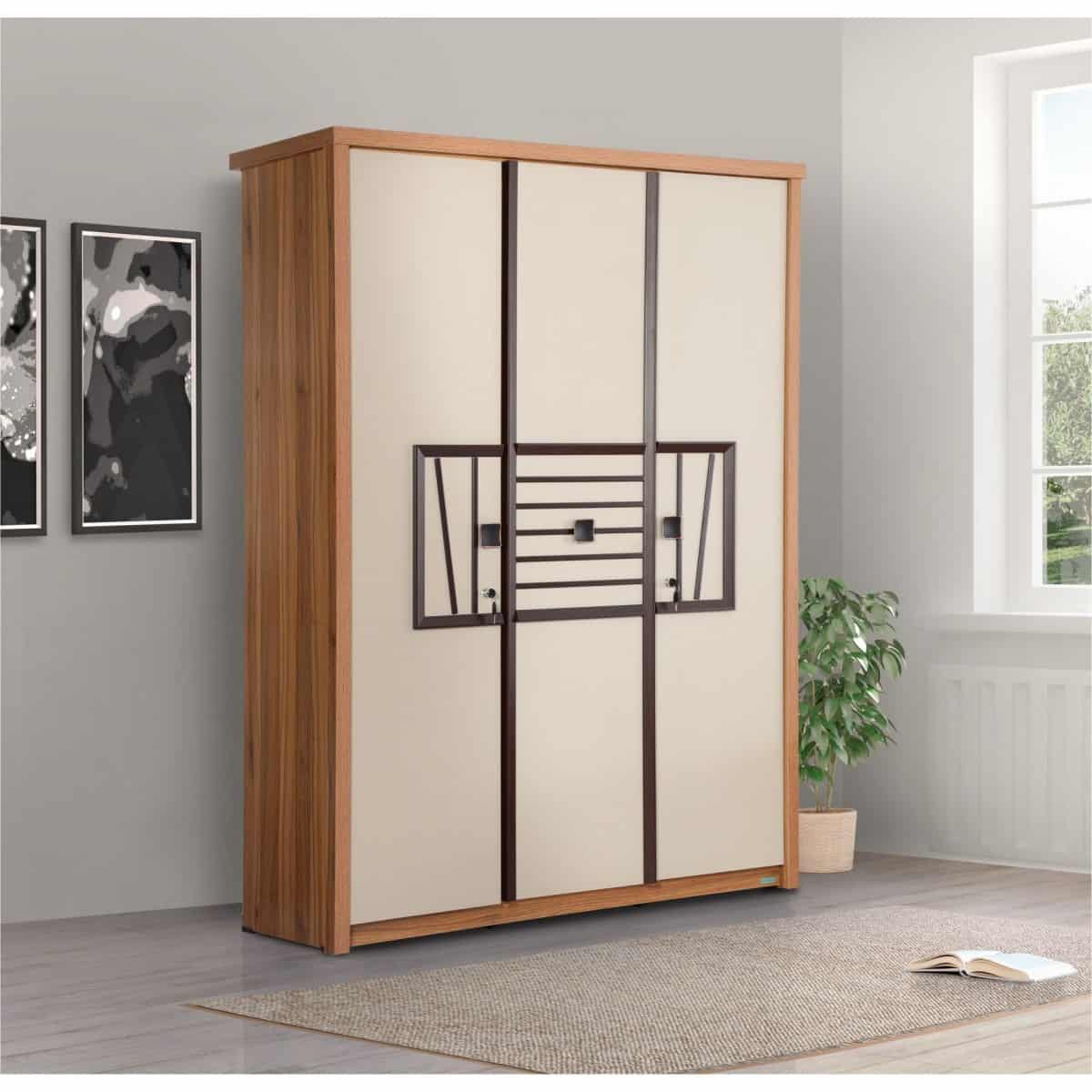 Durain 2 Door Interior Glass Sliding Cupboard design
Conclusion
Traditional cupboard designs, whether for the kitchen, hall, or bedroom, typically occupy a lot of space. However, we have progressed enough in our wardrobe designs to come up with solutions that save space while adding to the aesthetic value of the bedroom or kitchen. Cupboard designs for bedrooms and halls come with all sorts of additional elements to increase their functionality such as a compartment for placing a TV set. So, the trend is to focus on a balanced mix of aesthetics and comfort.
However, selecting the ideal design for your space can be a challenge. So, start with a rough estimate of how much you are willing to spend on the wardrobe. Then, based on the size of the room, pick a cupboard design that is proportionate to your bedroom, hall, or kitchen. Also, consider that sliding doors are a better option for compact spaces as opening and closing them wouldn't occupy additional space. Do not forget to measure the dimensions of your room and doorway for hassle-free installation. Thereafter, be mindful of the kind of storage you need based on your clothing and accessories. So, if you have more suits, you will likely need more hanging space.
Furthermore, keep in mind who you are buying the cupboard for. For example, if you are buying for your kids, a lot of hanging space may not be required since they cannot reach high spots. Finally, ensure that the wardrobe or cupboard design you pick is harmonious with the overall decor and design of your bedroom or kitchen. So, now that you have an idea of how to select the right design, feel free to use the buying options and styling ideas displayed above to transform your space today!
*The featured image used in this article is from Lago.it
[cbxwpbookmarkbtn]