Flowers are beautiful gifts from nature. Whatever mood we are in, the sight or fragrance of fresh flowers can put a smile on our faces. Also, we can call flowers an eternal decor item since their presence is enough to make a space lively and beautiful. Everyone can agree that all gardens are incomplete without colourful blooms. However, selecting flowers for your front or backyard can be a bit overwhelming since there are an infinite variety of flowers available in the market. One factor that can make or break your garden look is the blooming season of your flowers. In this article, we have put together a list of the most magical flowers for the garden or home interiors with images, categorised based on their blooming season- summer, winter, spring, and all season, to help you pick the best ones for your garden.
Summer blooming flowers
Lilies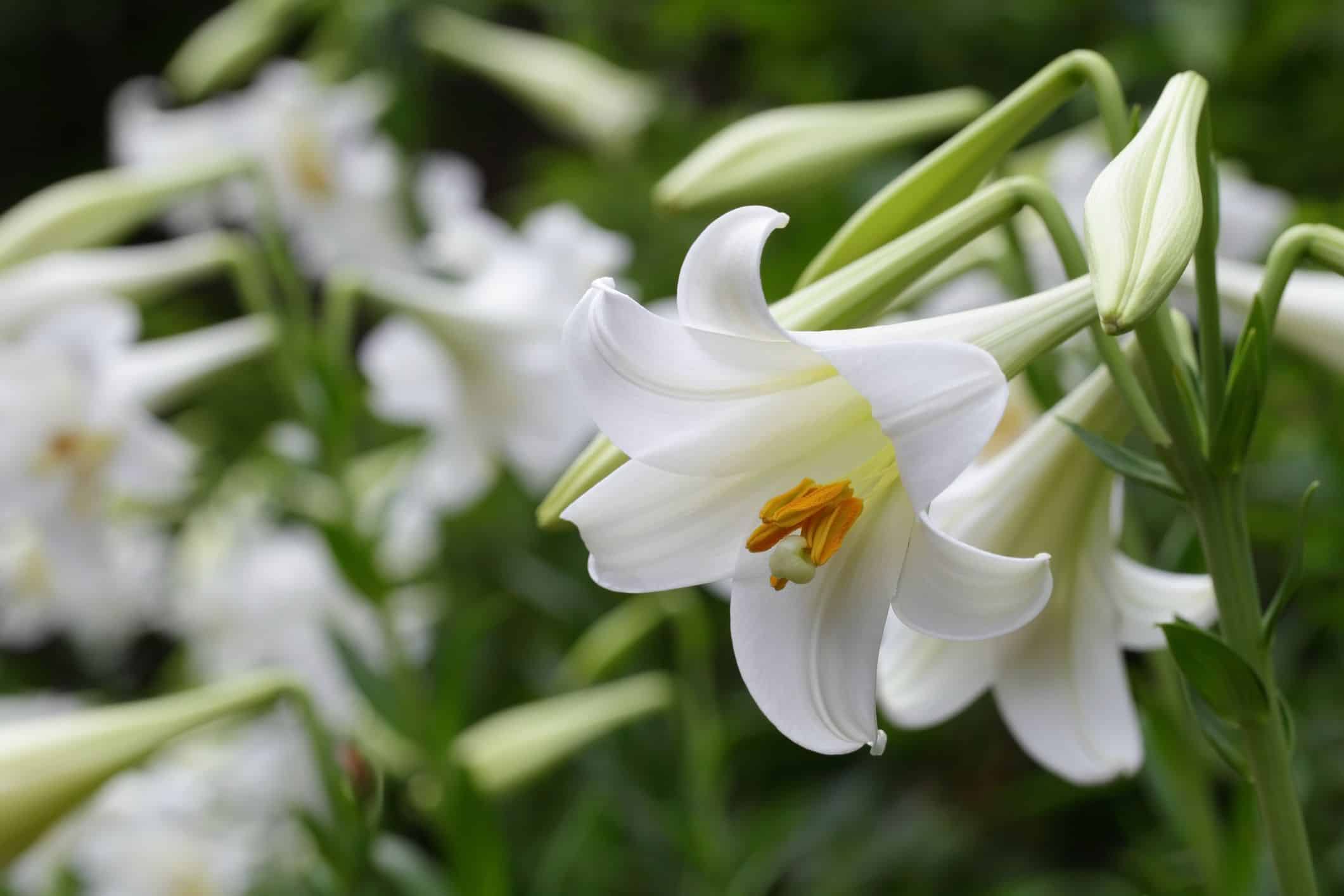 Image Source: TakakoWatanabe
Lilies are tall in stature and elegant in appearance. They are symbols of purity and rebirth. Lilies may appear as fragile perennials, but they can survive harsh heat by letting their leaves dry first. These summer flowers do not need much maintenance and return every year to full bloom if potted in the right spot. Choose lilies to decorate your garden borders with tall and serene blooms in summer. 
Marigold
Image Source: tuingenoot
Due to their easy availability and wide adaptability, marigolds are now one of the most common summer garden flowers. Rich golden and orange blooms look so pretty in a garden. Due to their amazing fragrance, they are also used for decoration during religious festivals or events in India.
Daisies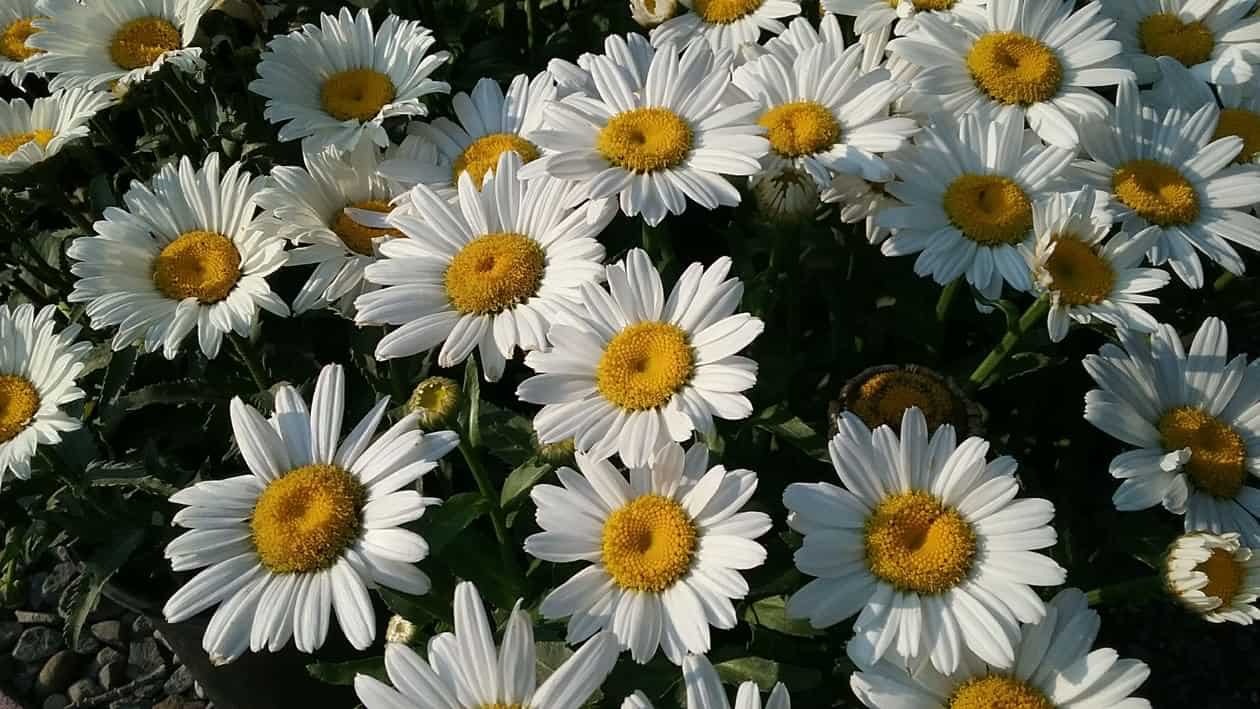 Image Source: Aladeen lane nursery
Daisies are bright, easy-to-grow flowers. These summer flowers are a great choice for your garden's front beds. Daisies are aggressive growers, so it is advised to plant them in an open area to create a cottage-like puddle of them.
Sunflower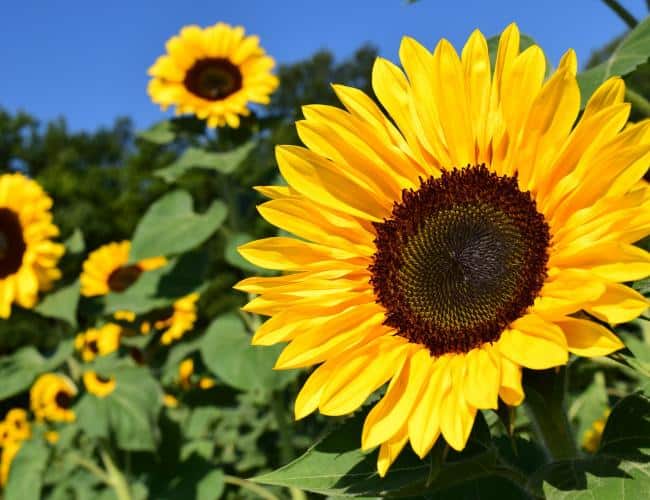 Image Source: Pixabay
Growing sunflowers in your garden is a wise decision. The name of the flower itself reveals its bearing to sunlight, so no other flower can beat the heat like a sunflower. Sunflowers are known to attract bees and pest controlling birds, making them a great protector for a garden.
Musk rose
Image Source: Pinterest (シルヴィア)
The Musk rose is a colour changing flower that blooms in the harsh summer of May. The flower changes its colour from purple to red in full bloom and releases a sweet fragrance all around. So, add musk rose to your garden now to fill your summer with its sweet fragrance. 
Dahlia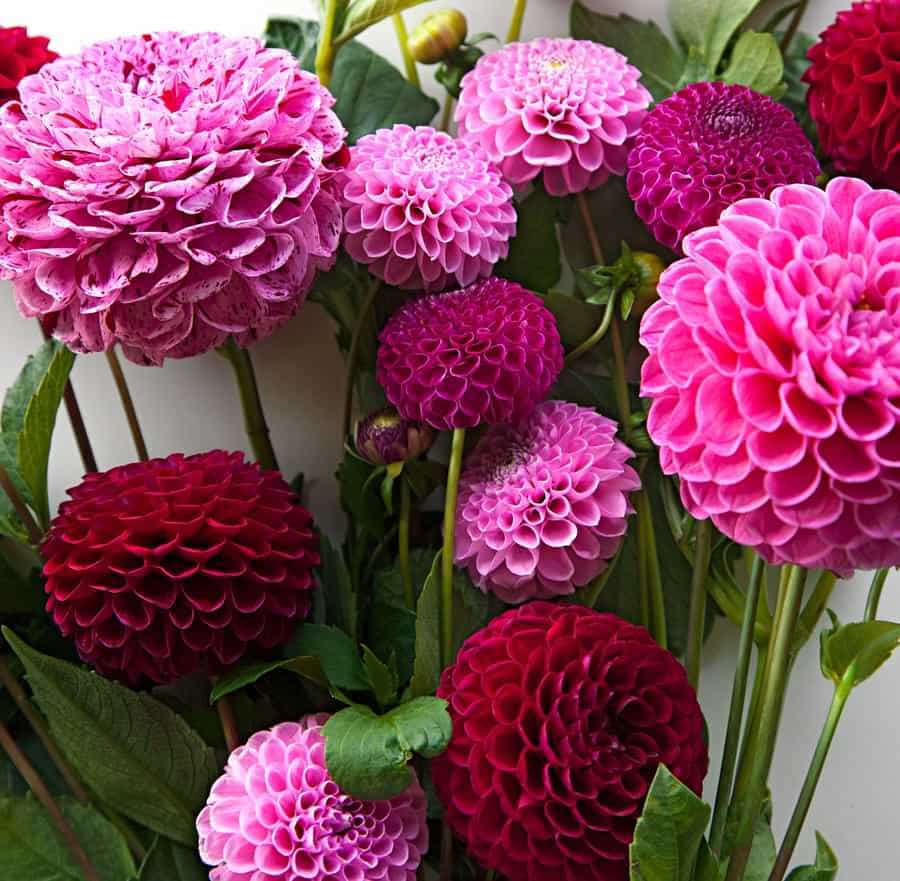 Image Source: Brittany Wright
Dahlia is a beautiful symmetrical petal flower, popular as a summer bloom in Indian gardens. There is an enormous variety of this flower in terms of colour and height. Dahlias make great border flowers and should be planted at a distance of 18 inches from each other for best results. 
Roses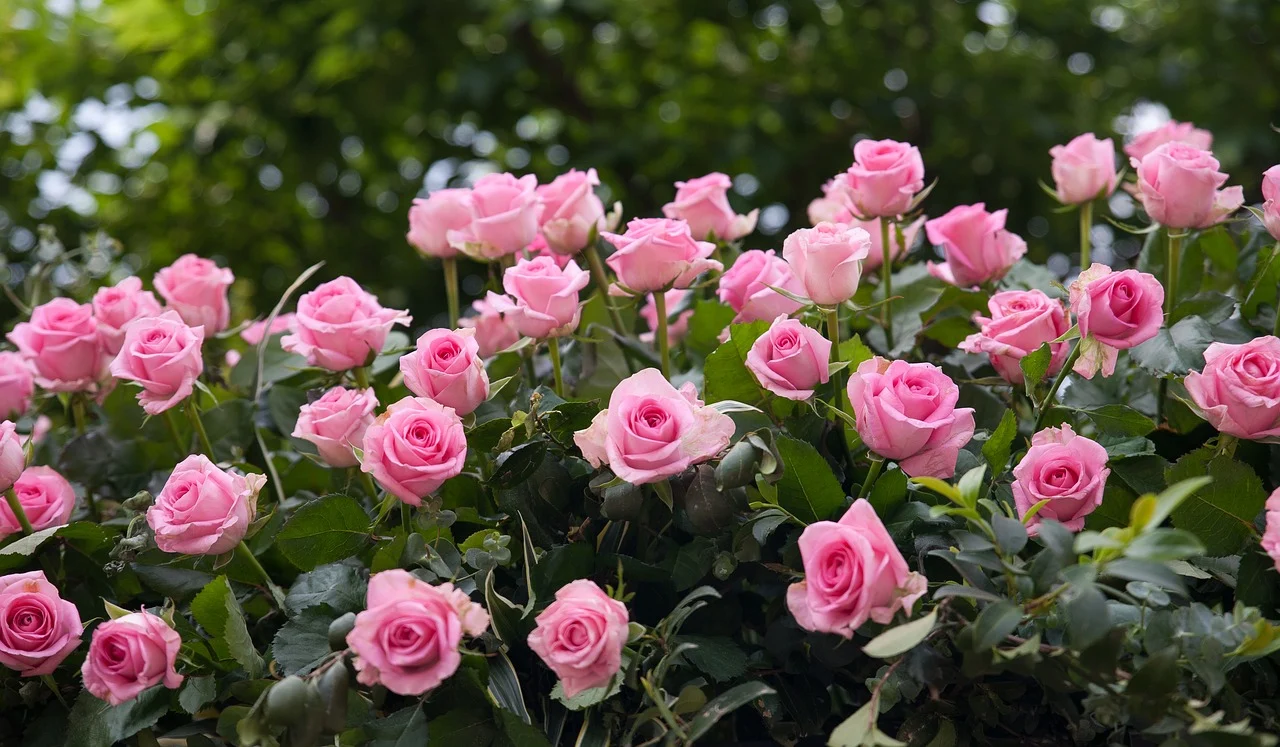 Image Source: Pixabay
Roses, the symbol of love and romance, are the most popular flower of all time. Nothing beats the beauty of rose bushes with rich red blooms in a backyard. So, add rose plants now for beautiful rose blooms throughout the year, from summer to autumn. 
Veronica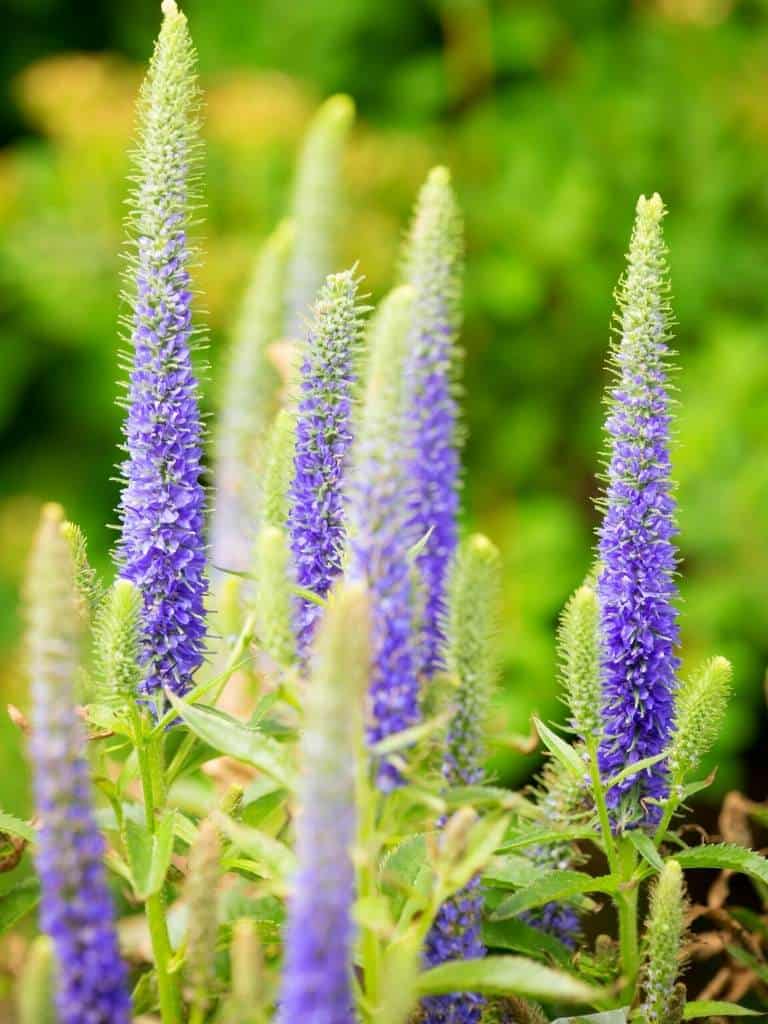 Image Source: Organic gardening greek
Veronica, also known as speedwell, is a 1 to 3-foot plant with lovely violet perennials. The bright colour of the flowers adds a unique touch to your landscape. Veronica, when paired with cottage plants like coreopsis, makes the space look so cheerful.
Coreopsis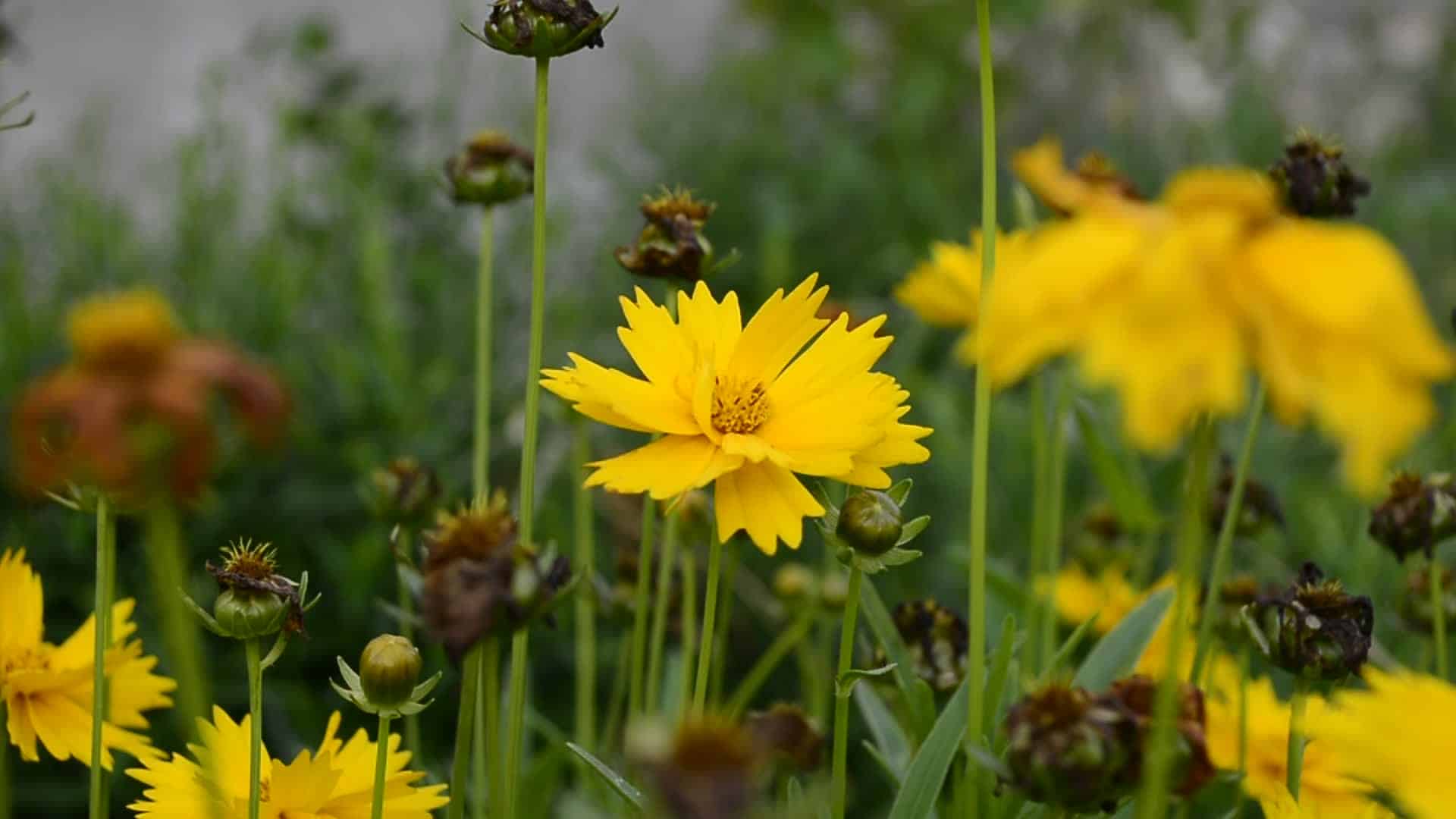 Image Source: Vecteezy
Coreopsis are yellow, dainty summer flowers that are easily grown in warm places. These are cottage flowers and are best paired with blue and violets. Coreopsis can make your yard look sunny with its bright colour.
Plumeria
Image Source: animals.sandiegozoo.org
Known for its tropical vibe, plumeria is grown on a tree. The white flower symbolises the beginning, grace, and beauty. Plant a lot of foliage around plumeria trees to maximise the dramatic effect on the landscape. 
Spring blooming flowers
Camellia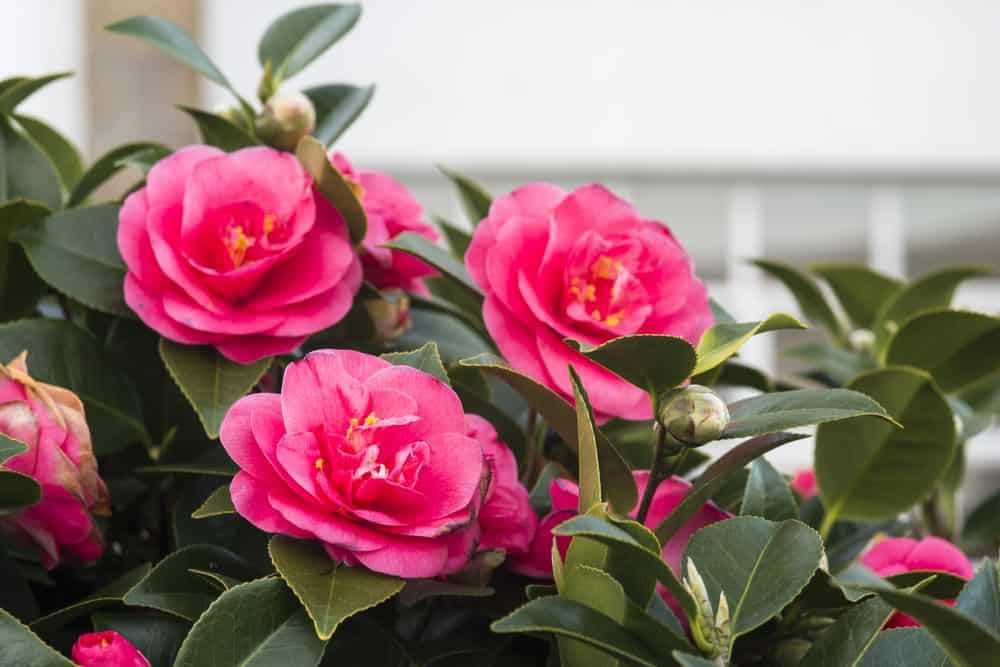 Image Source: Shutterstock
The Camellia is a beautiful rose-like spring flower. These do well in a shaded spot, so plant them accordingly for the best blooms. The spring camellia symbolises affection and admiration. The flower has three colour variations; it is available in white, pink, and red. 
Iris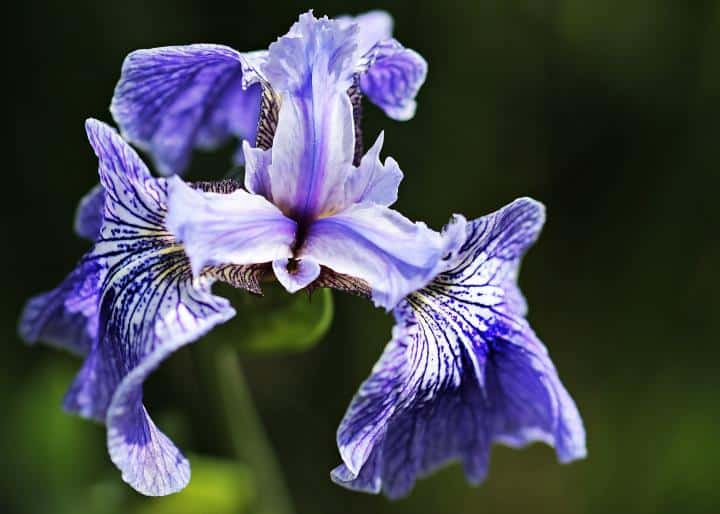 Image Source: Pixabay
Iris are dainty purple-coloured flowers, grown on fertile to acidic soil. It is a gradual spreader, so make sure to plant it in its bed. These look great when paired with coreopsis and veronica.
The glory of the Snow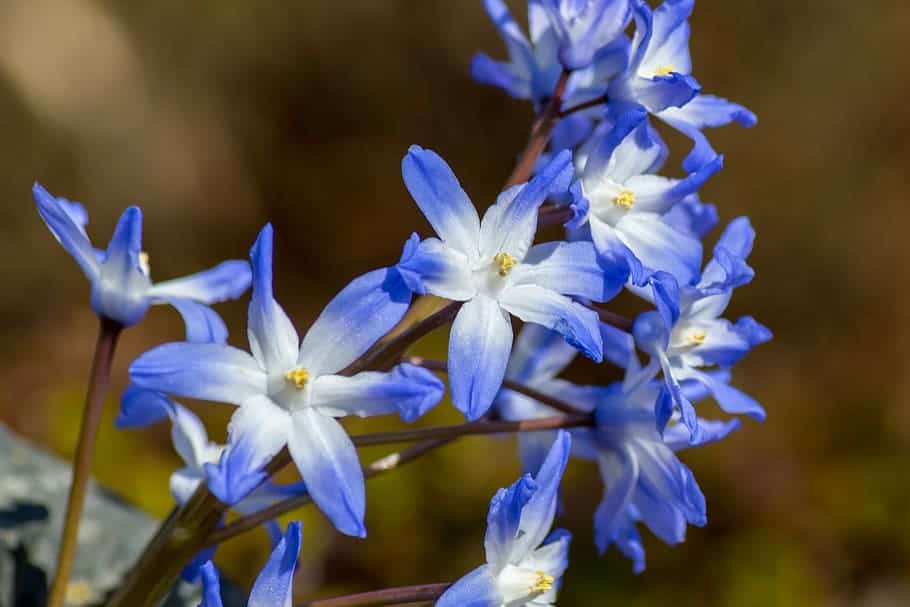 Image Source: Wallpaper flare
The glory of the snow starts showing up from the first sight of spring and lasts throughout the season. These look so cool on the edges of planting beds. The glory of the snow is an aggressive grower, so to maintain it, a little care is needed.
Tulips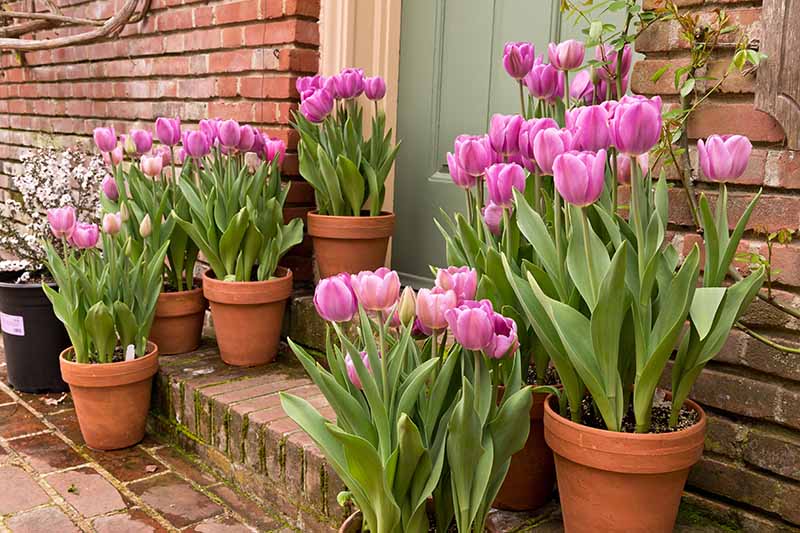 Image Source: Gardenerspath
Beautiful tulips are available in so many colours and shapes. These are delicate-looking bulb flowers that thrive in cold and spring climates. Tulips are a bit care-intensive and have to be planted every year.
Lupine
Image Source: Florgeous
Lupine is a tall, spiky flowering perennial. It can grow up to 40 inches, so it is wise to plant it at the back of the flowering beds in your garden. Because the lupine plant has nitrogen-fixing properties, it enriches the soil with valuable nutrients and minerals.
Snapdragon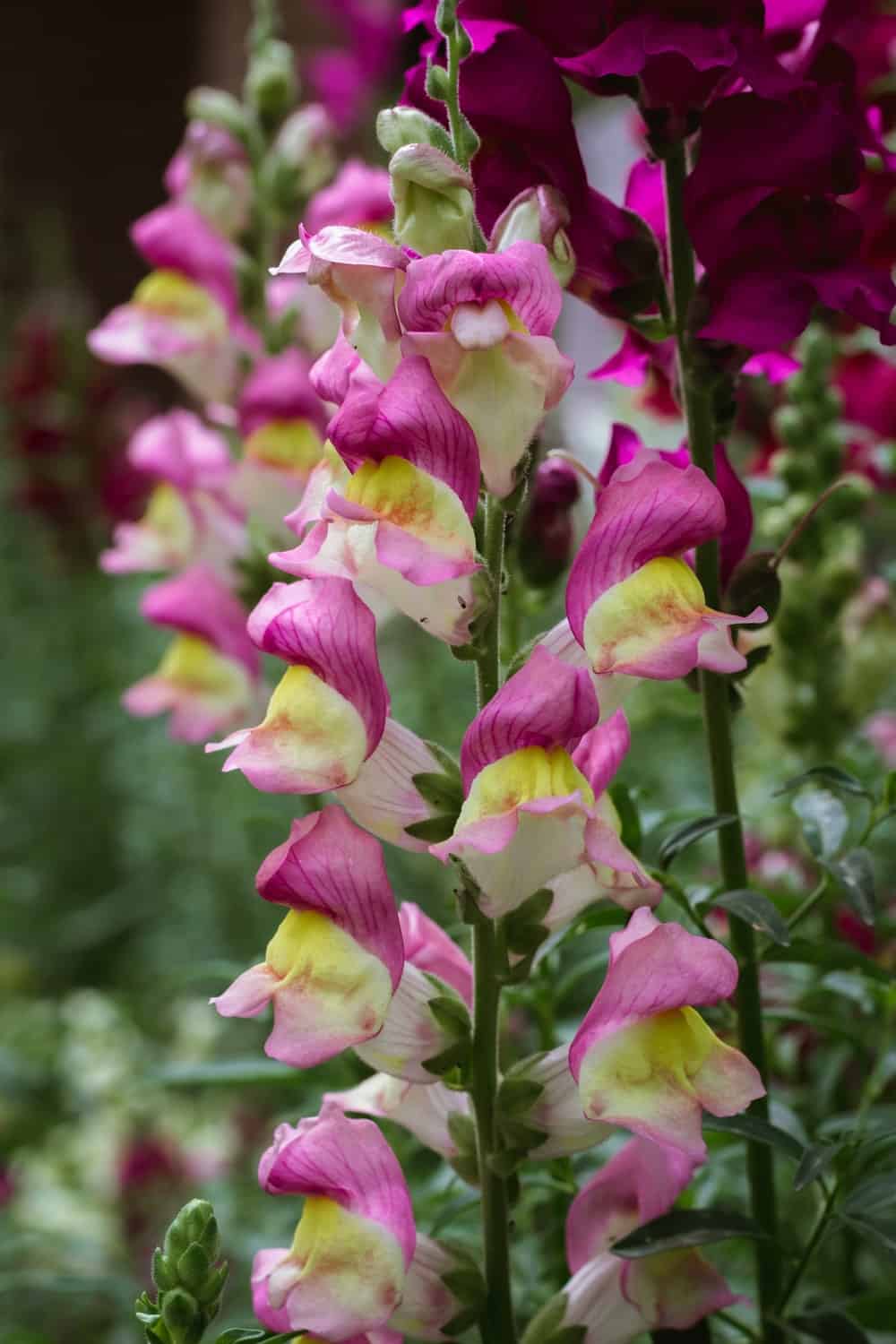 Image Source: Ashkan Forouzani
Plant snapdragons to add some pretty pastel hues to your garden. Snapdragons come in a variety of light to dark hues and do well in the spring sun. The flowers bloom from the onset of spring and can also survive through winter frost. 
Allium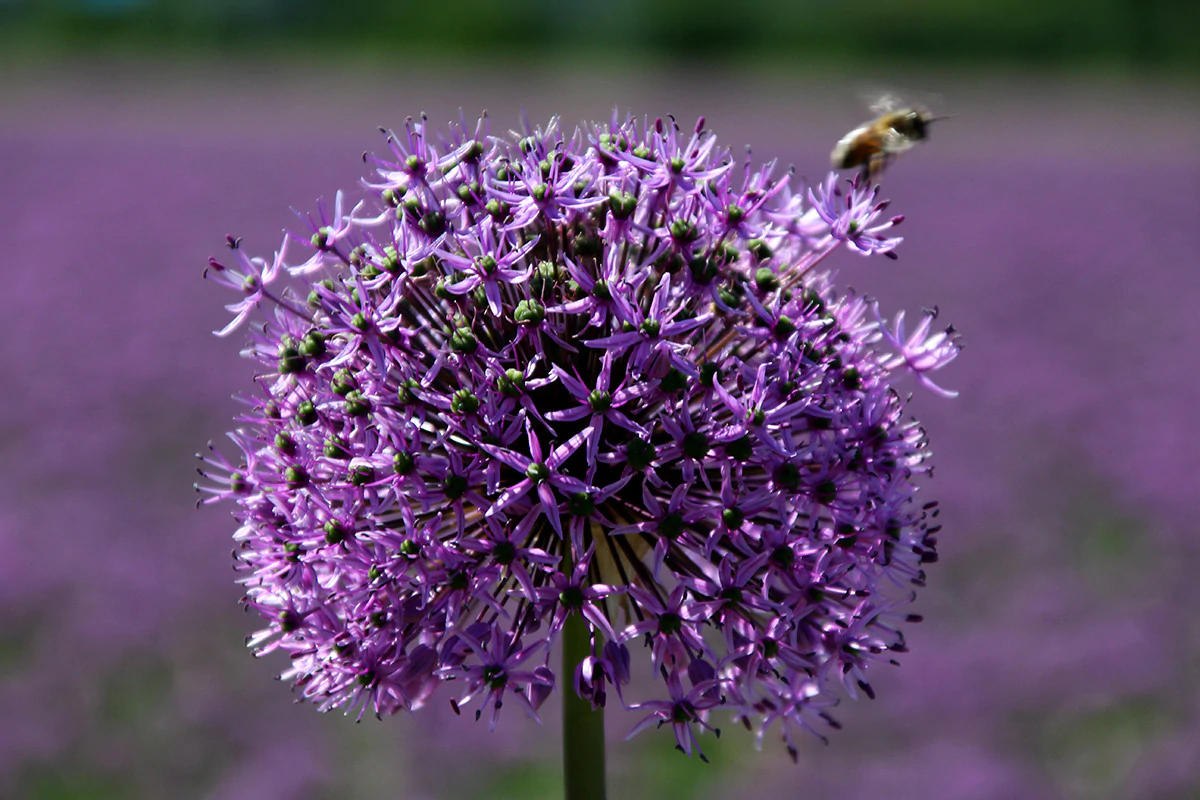 Image Source: Farmergracy
Allium is a tall, bell-shaped spring flower that will surely make your garden stand out. Allium's blooming period is short, so it is wise to plant them between thick foliage to avoid bloomless aftermath. 
Sweet alyssum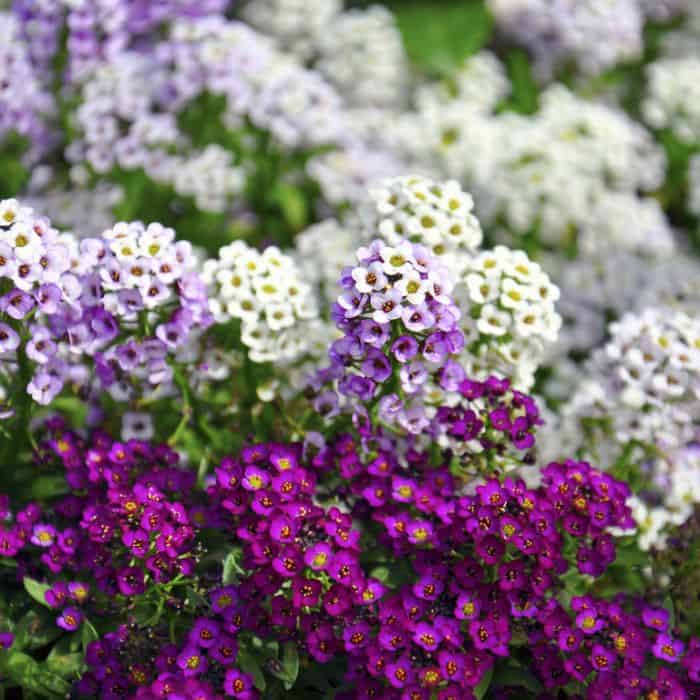 Image Source: Flowerpower
Add sweet alyssum to your yard for long-season colour. Sweet alyssum is a sweet-scented tiny flower that can be grown along a wall or in planters. Plant them in the open, since they bloom best with full sunlight.
Pansy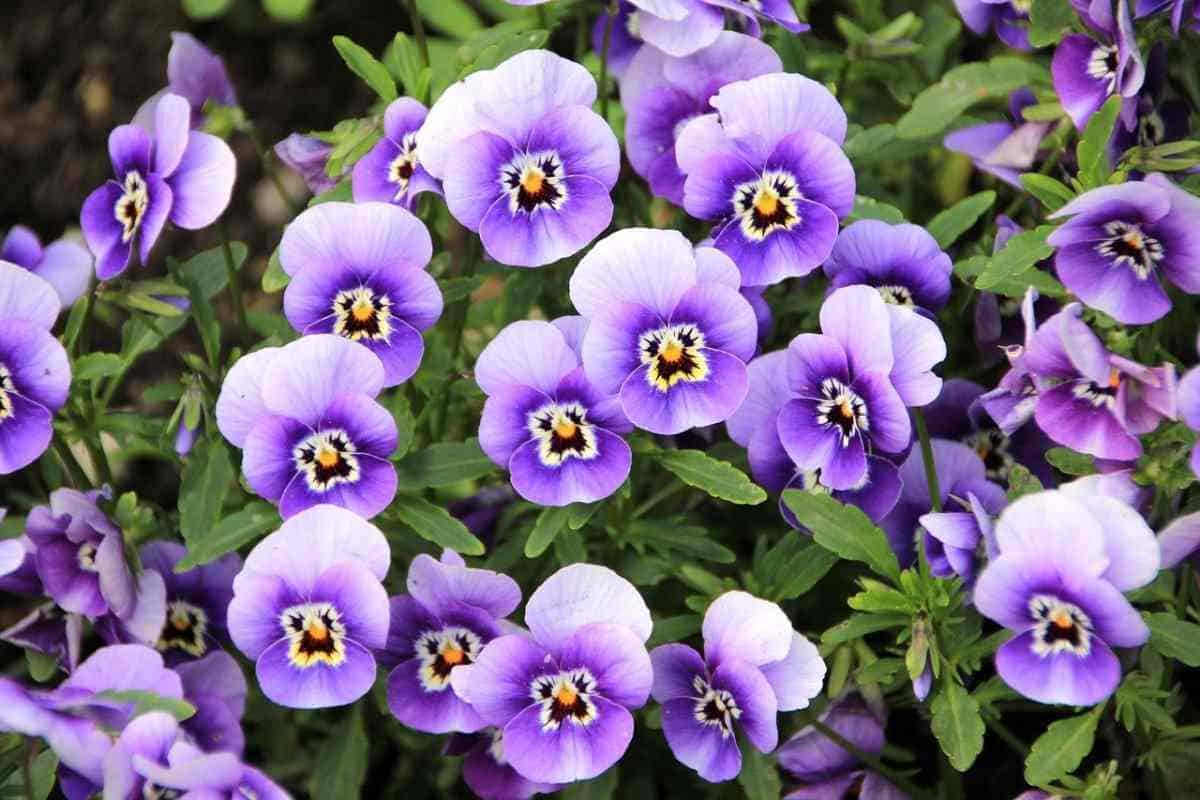 Image Source: Pixabay
Pansies are little violet and yellow flowers with vibrant and attractive colours. Although these flowers need cold climates to grow with the right amount of care, pansies can grow well during the months of spring in India. 
Snowflake
Image Source: Gardener's world
Snowflakes are weary-teary flowers that can survive a variety of soil and temperature exposures. The white flowering plant looks so aesthetic with separate round beds in an arrangement. 
Winter blooming flowers
Snowdrops
Image Source:  Christiane
Tiny little snowdrop flowers are symbols of innocence and care. As the name suggests, these winter flowers are as tiny as snowdrops and look like pearls in a garden. These do require some pruning every year before the blooming period.
Daffodils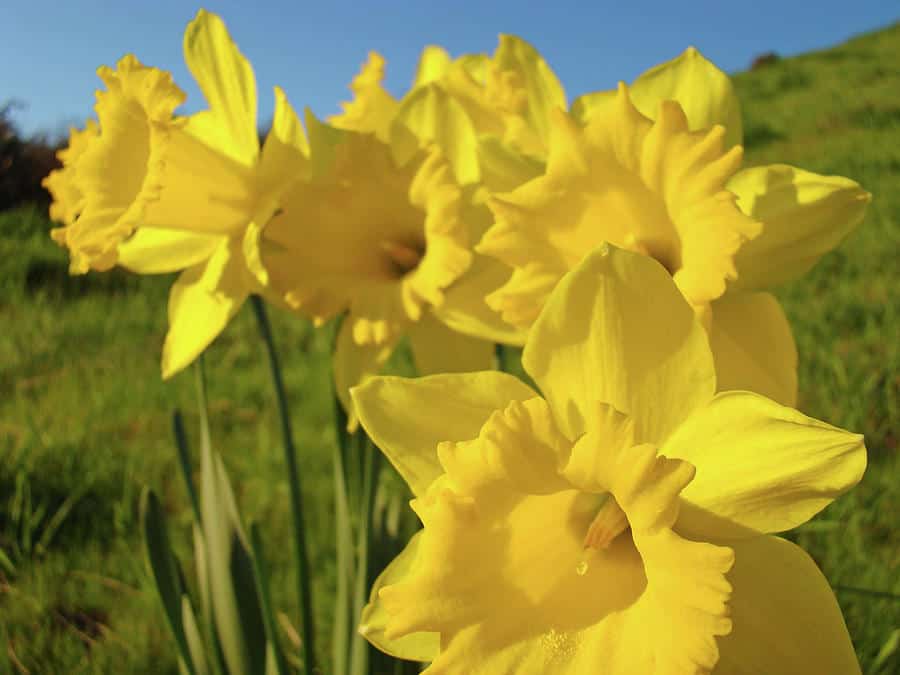 Image Source: Patti Baslee
Daffodils are a great choice for 'naturalizing' your garden beds. Plant daffodils with tulips for a pop of colour and excitement in your garden. Daffodils gel very well with spring-blooming perennials, so make sure to surround them with a lot of spring blooms.
Winterberry
Image Source: Cathy P Jhones
A deciduous bloom, winterberry is a fruit. Small red buds look heavenly with snowy white tips. A winterberry can survive the coldest winter. Make sure to purchase the male winterberry pollinator to get berries.
Winter jasmine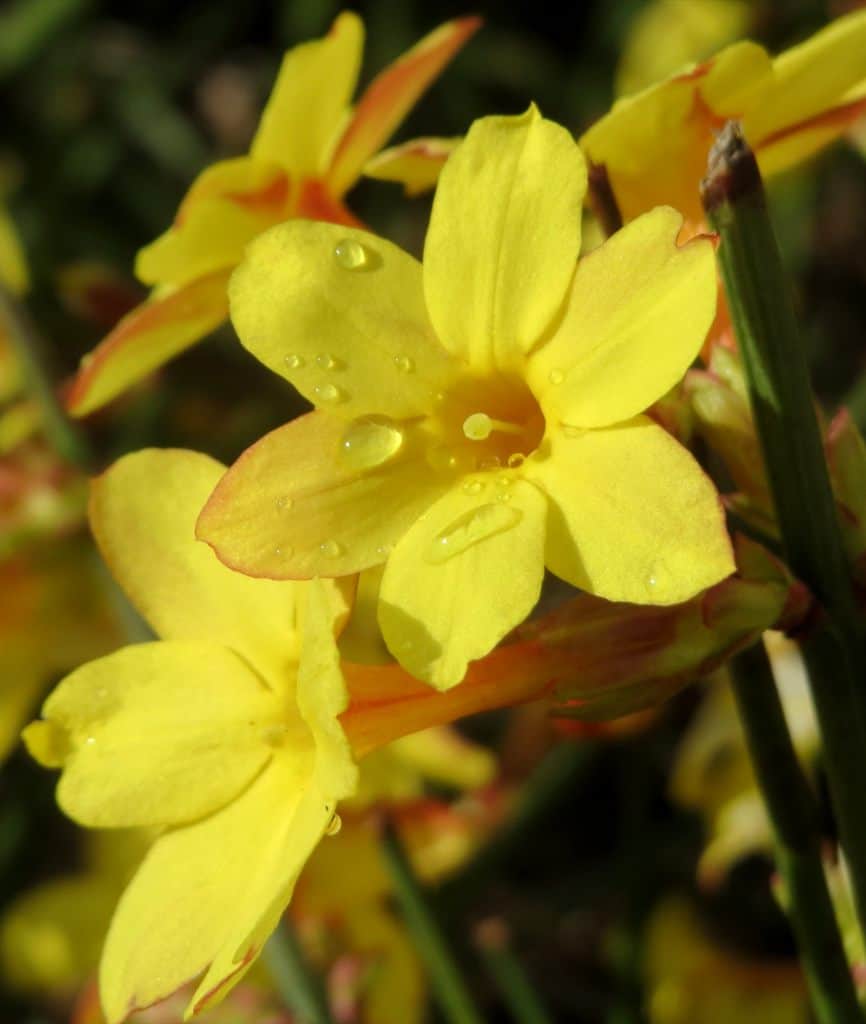 Image Source: Natureandgarden
Winter jasmines are bright yellow shrubs with arching branches. These look so soothing in a garden when arranged with bright red spring blooms. However, unlike normal jasmine, these are not fragrant.
Witch hazel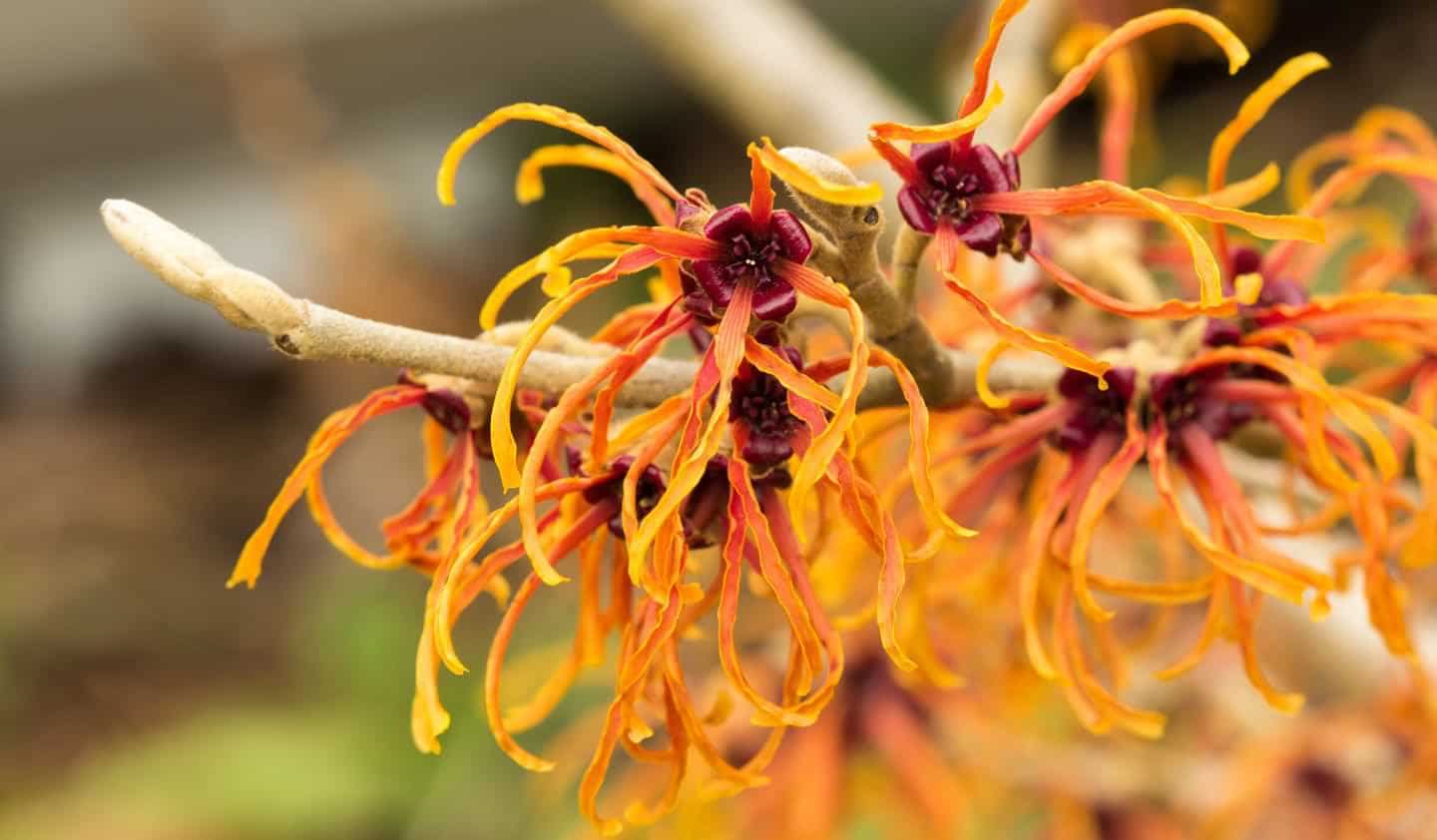 Image Source: New directions Australia
Witch hazel is an extraordinary flower with whimsical tread like growth. These grow in autumn and last the whole winter. Witch hazel can make your garden landscape look exotic.
Pieris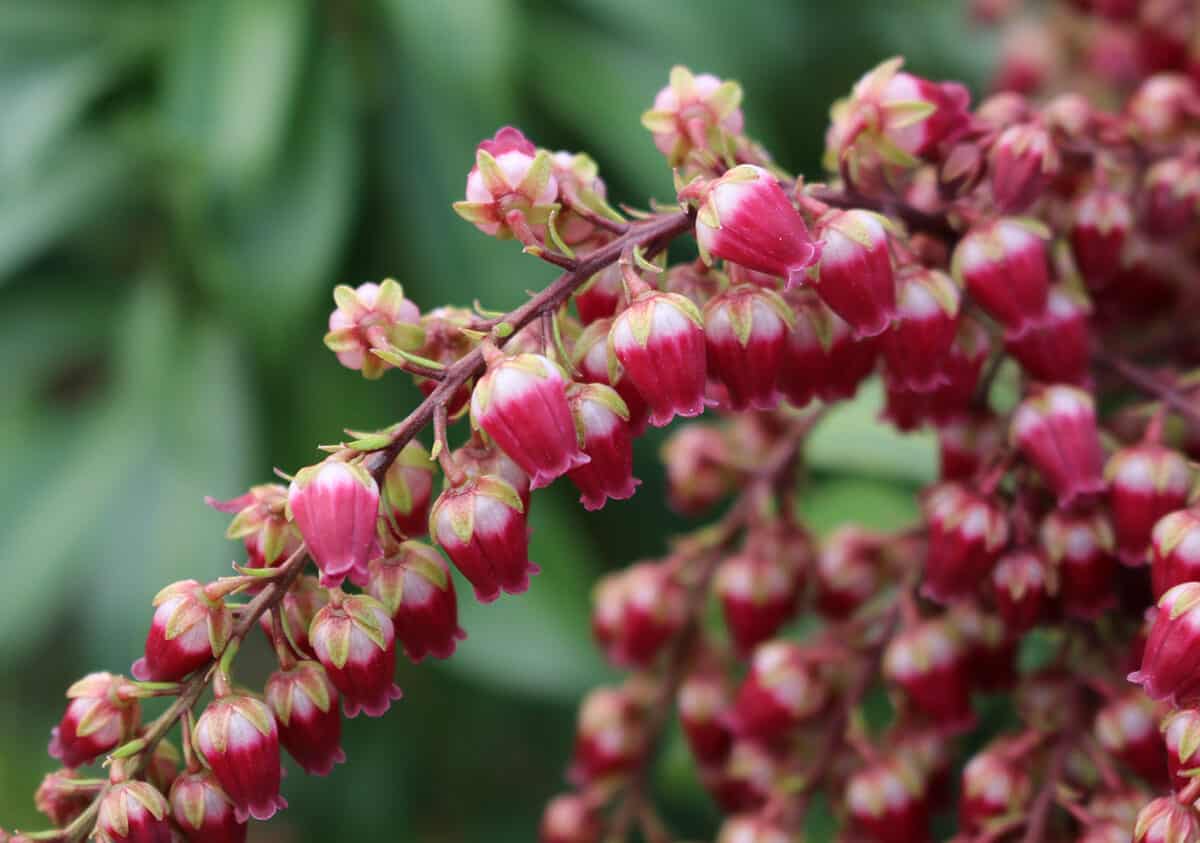 Image Source: Nurserymen
Pieris blooms during the late winter with its beaded bell-like flowers. These flowers hang from the evergreen shrubs and just make the garden so serene.
Black tulips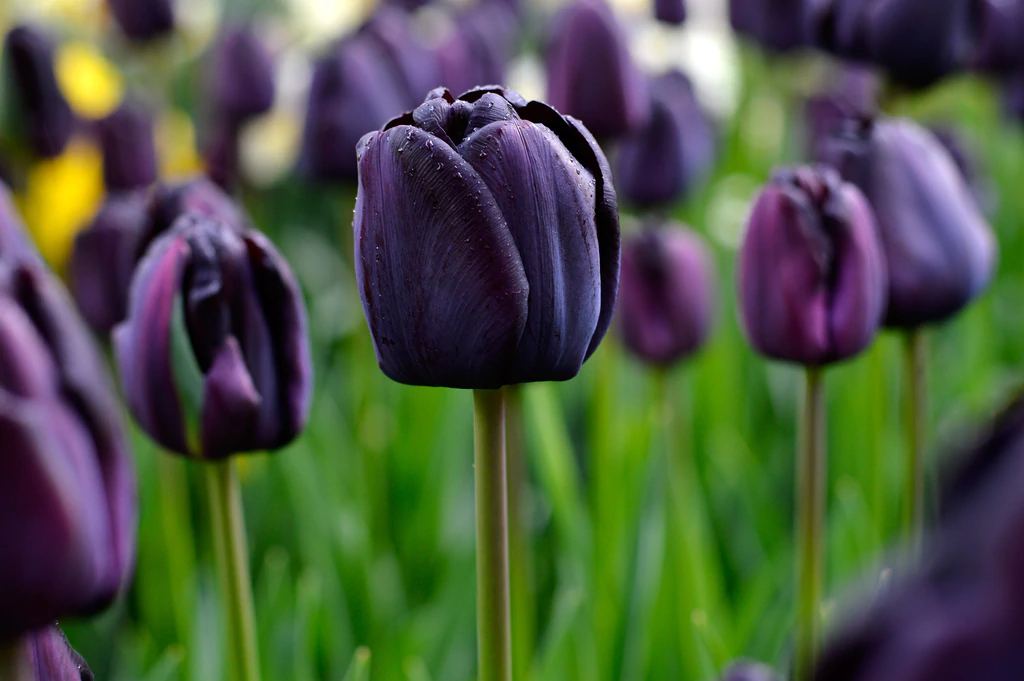 Image Source: Dutchgrown
Also known as the Queen of the Night, the black tulip is an interesting choice for your winter garden. While most varieties of tulips bloom in spring, black tulips can survive harsh cold temperatures. 
Winter aconite
Image Source: Wikimedia commons
Winter aconite is a beautiful yellow flower that can even grow through the snow. These are tiny in size and stay on the surface, so plant them in mass to make them noticeable. 
Calendula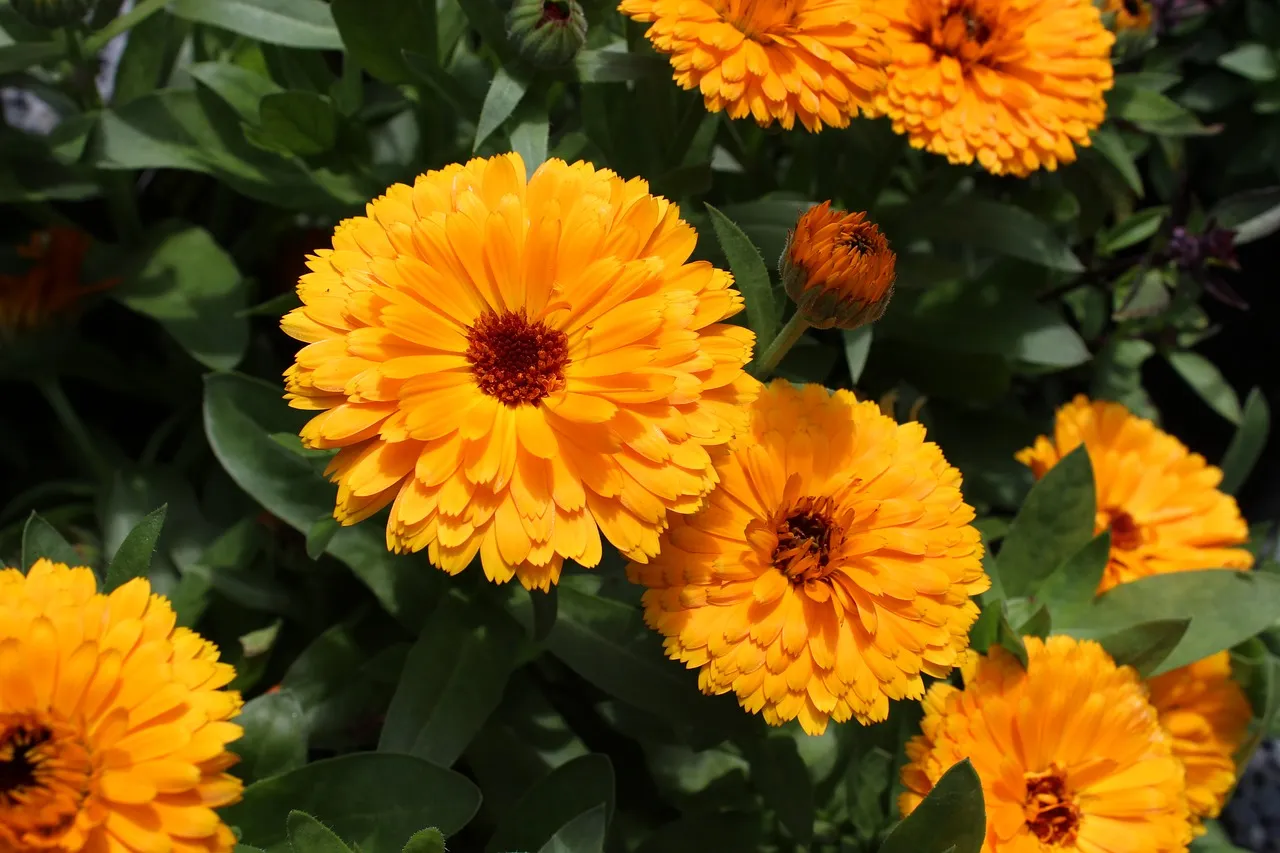 Image Source: Vintage billboard
Calendula is a heavenly flower known for its healing properties. It is a wise winter flower choice for the garden since it is also pest repellent and attracts beneficial pollinators. This herbal flowering plant may be reseeded every year without any added effort.
Statice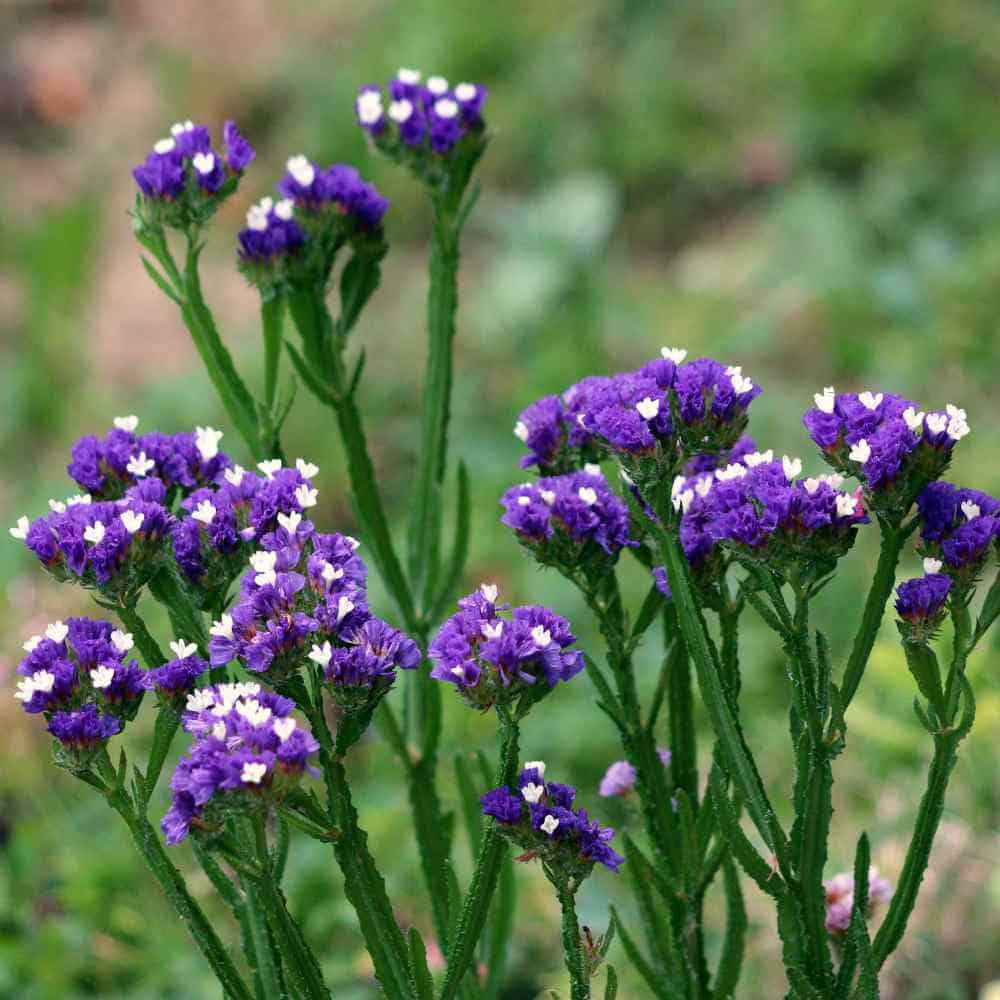 Image Source: Outsidepride
Statice is the most popular dried flower, stored for medicinal or decorative use. It is an easy-to-grow winter plant with dense, papery, funnel-shaped flowers.
All season flowers
Bougainville flowers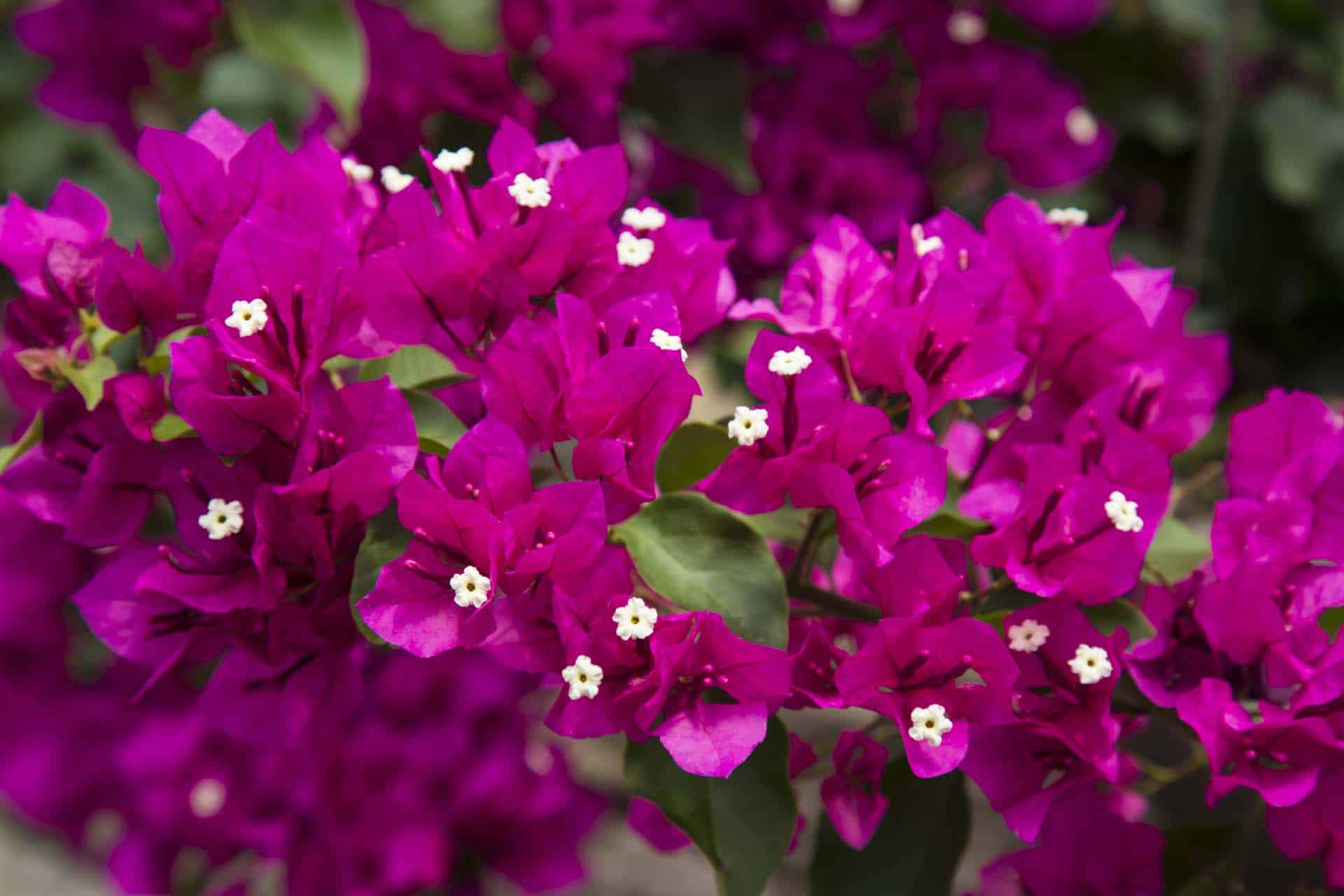 Image Source: Petittigardencenter
Bring all year spring to your garden by adding Bougainville. Bougainville can be found in different colour varieties ranging from pink to white. Plant it in terills, containers, or the ground and enjoy the beautiful papery flowers all year round with almost zero effort. 
Hibiscus flowers
Image Source: World of Flowers
Hibiscus is one of the most popular flowers in India and is also called gudhal. The shrub can make your garden look delightful with year-round blossoms in rich red colour.
Crossandra flowers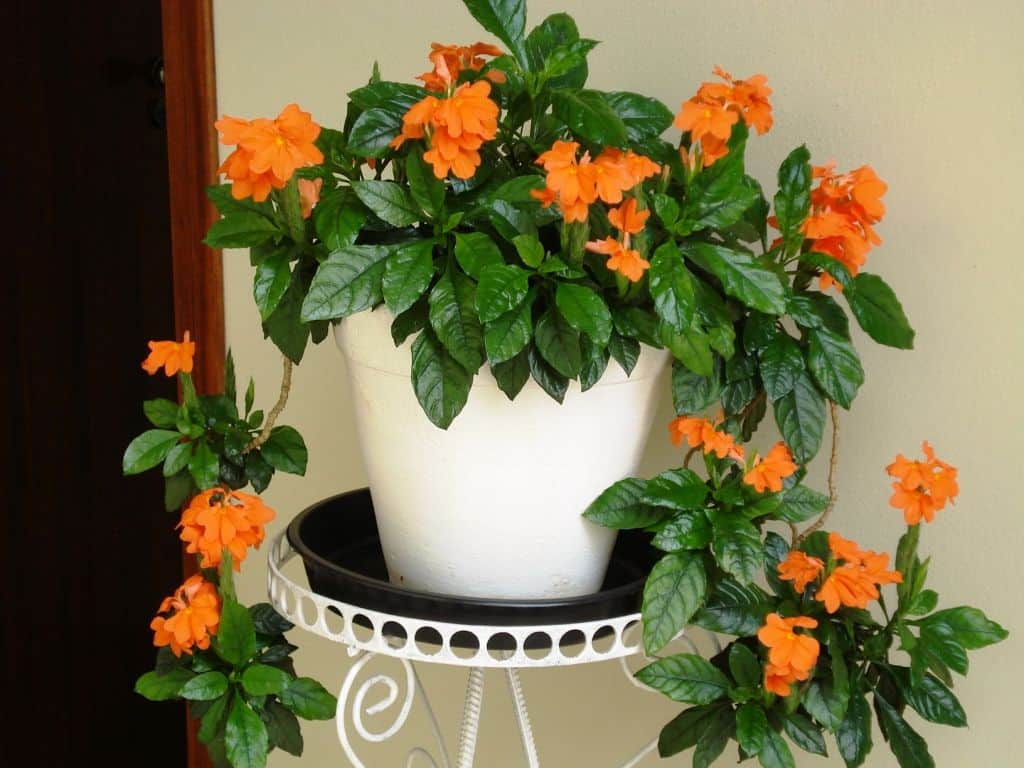 Image Source: Pinterest (Maria Carmelita)
Crossandra, also known as the firecracker flower due to its fire-like orange colour, is a great pick for your backyard garden. Additionally, these flowers are well suited to Indian climate change and can also be planted indoors.
Ixora flowers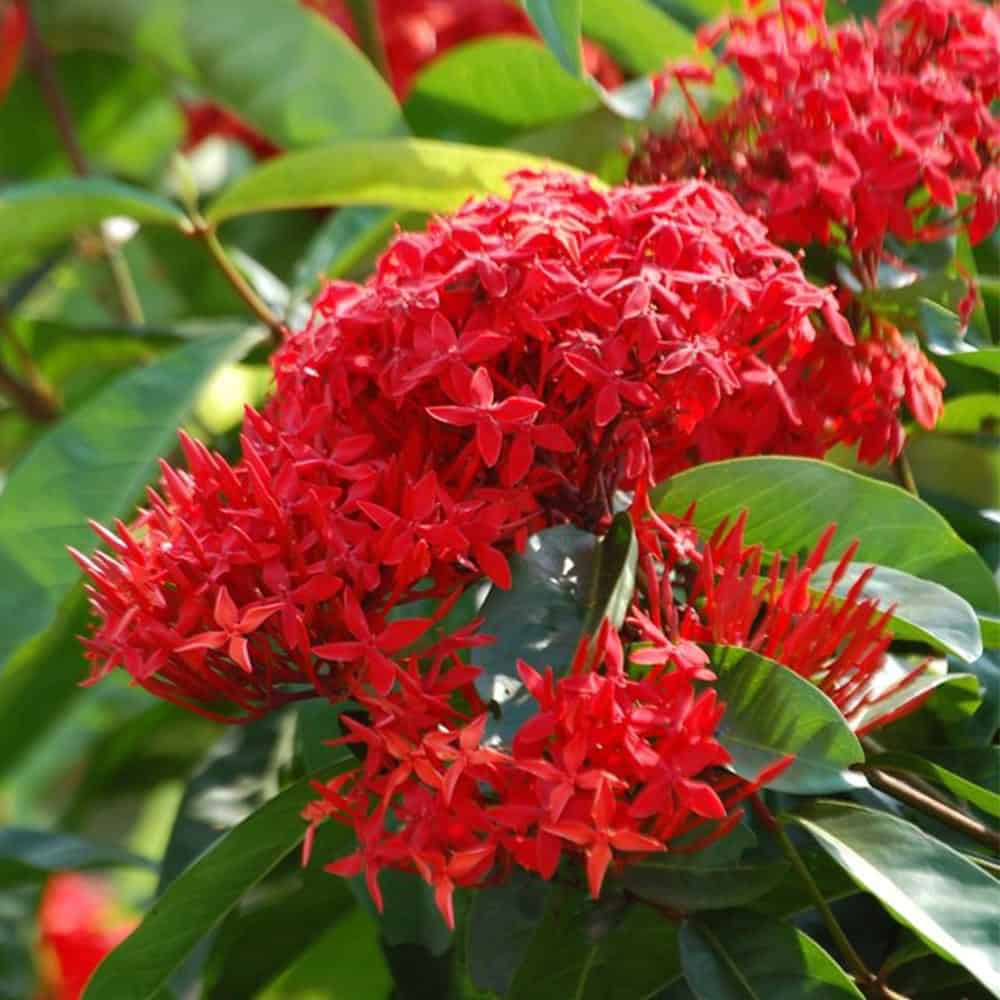 Image Source: Tooth mountain nursery
Ixora is an easy-to-grow, non-fragrant flower. It blooms as big bulbs made up of small red or yellow flowers on a dense shrub. You can plant these in each corner of your garden to mark the ends of flowering beds.
Christ plant flowers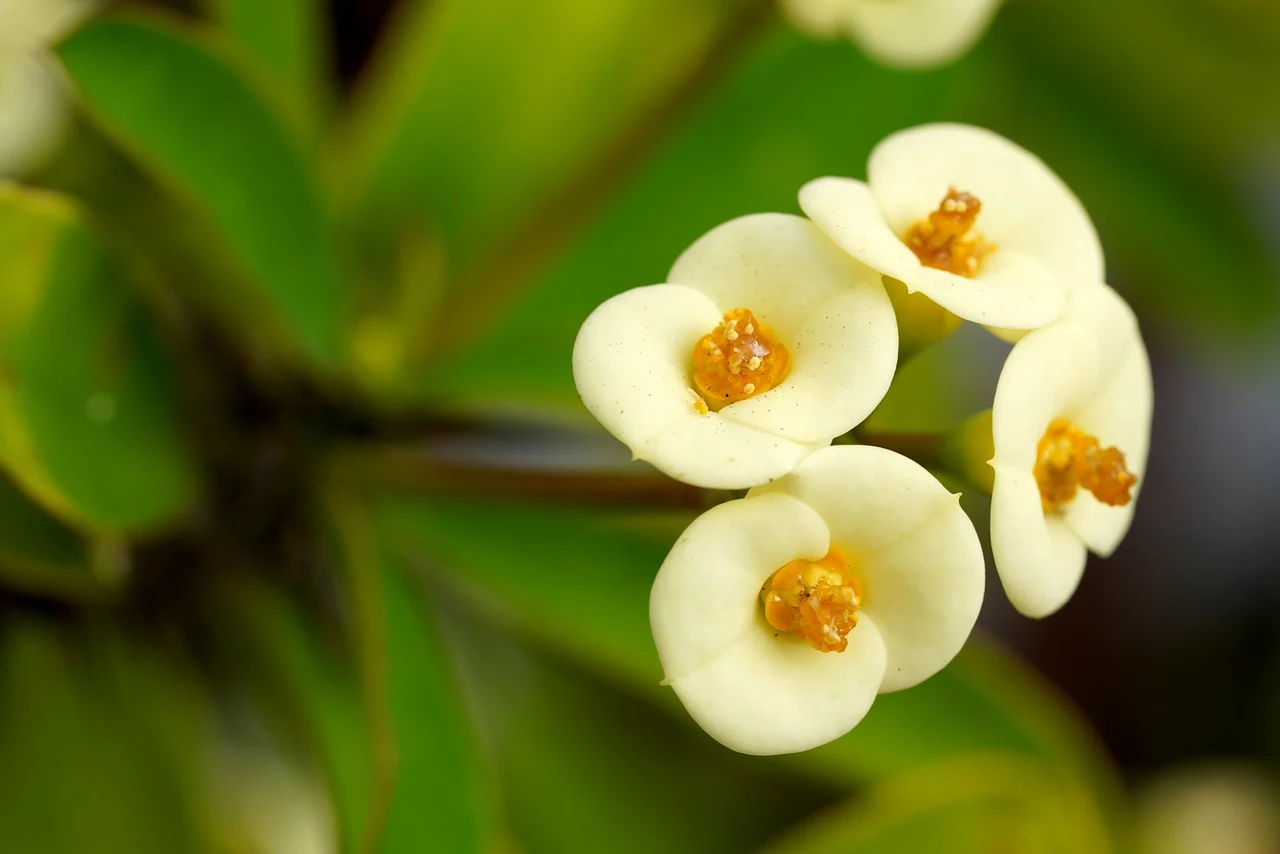 Image Source: Pixabay
The Christ plant, adorned with delicate little red flowers, looks amazing in pots and planters. It is also one of the most adaptable flowering house plants, so place it in your entryway to create a little decoration near your main gate.
Jasmine flowers
Image Source: Trees.com
Add jasmine to your garden to make it a space full of mesmerising scents. Jasmine is an evergreen perennial with herbal properties. However, the shrub may require seasonal pruning for best performance year-round. 
Tiobouchina flowers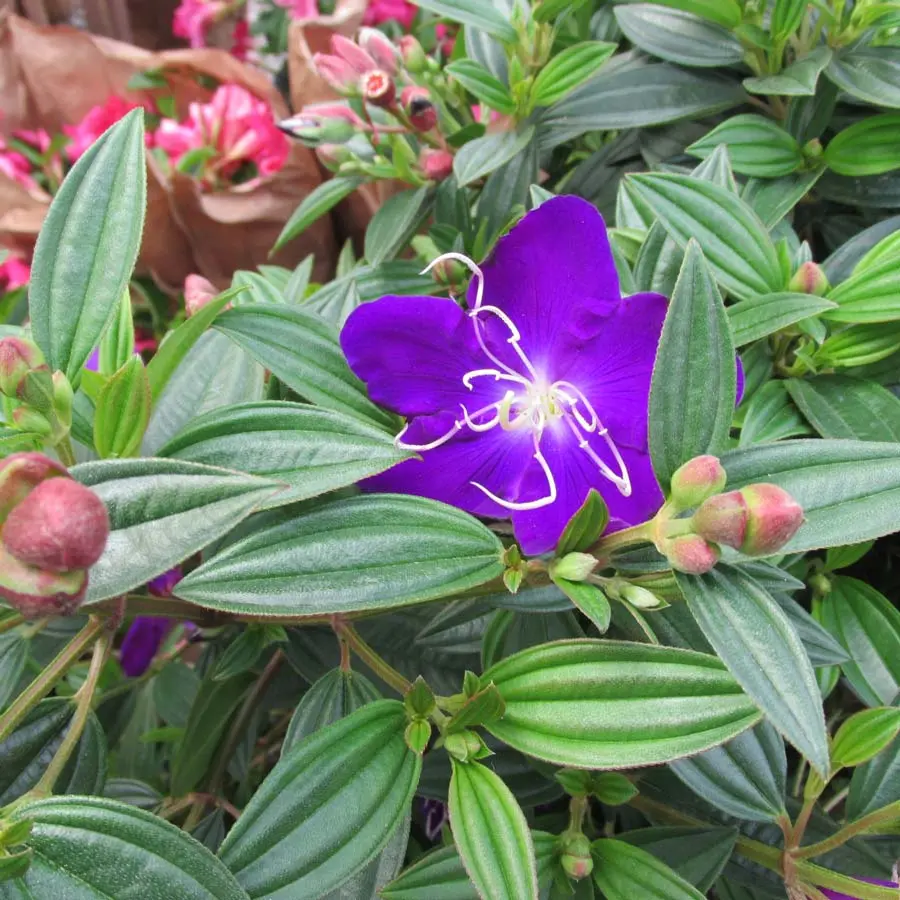 Image Source: East coast tropicals
Tiobouchina is an eye-catching purple flower with glossy green deep-veined leaves. It is a climbing shrub that prefers filtered sunlight to give out the best blooms. Hence, plant it beside a wall to see beautiful colours in your landscape.
Periwinkle flowers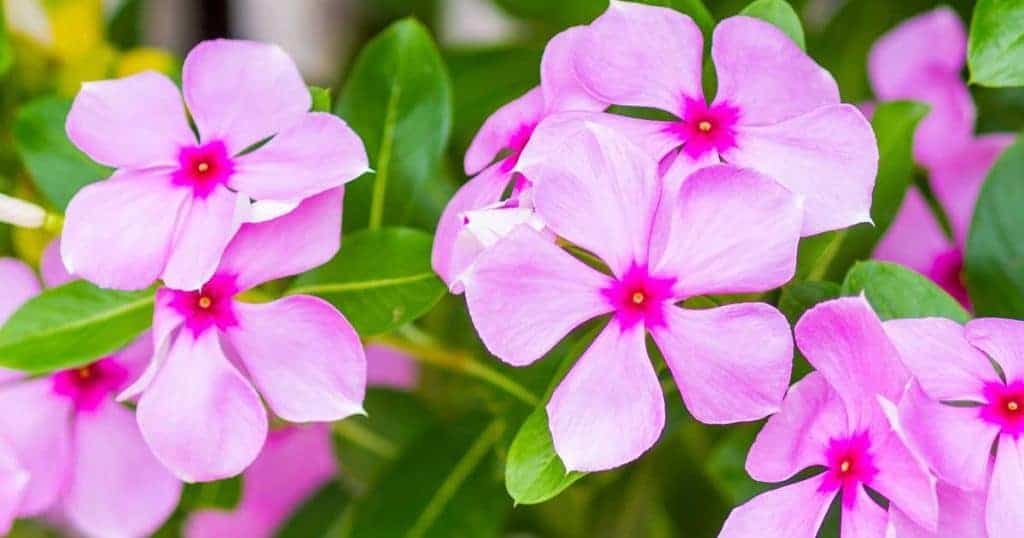 Image Source: Plant care today
Periwinkle is an evergreen plant with pink or white flowers that are found almost everywhere. It is a drought-resistant plant that will keep blooming even when all other plants give up. The plant is also used to avoid soil erosion on farms. So, add periwinkle to your garden to maintain year-round beauty in the garden.
Butterfly pea flowers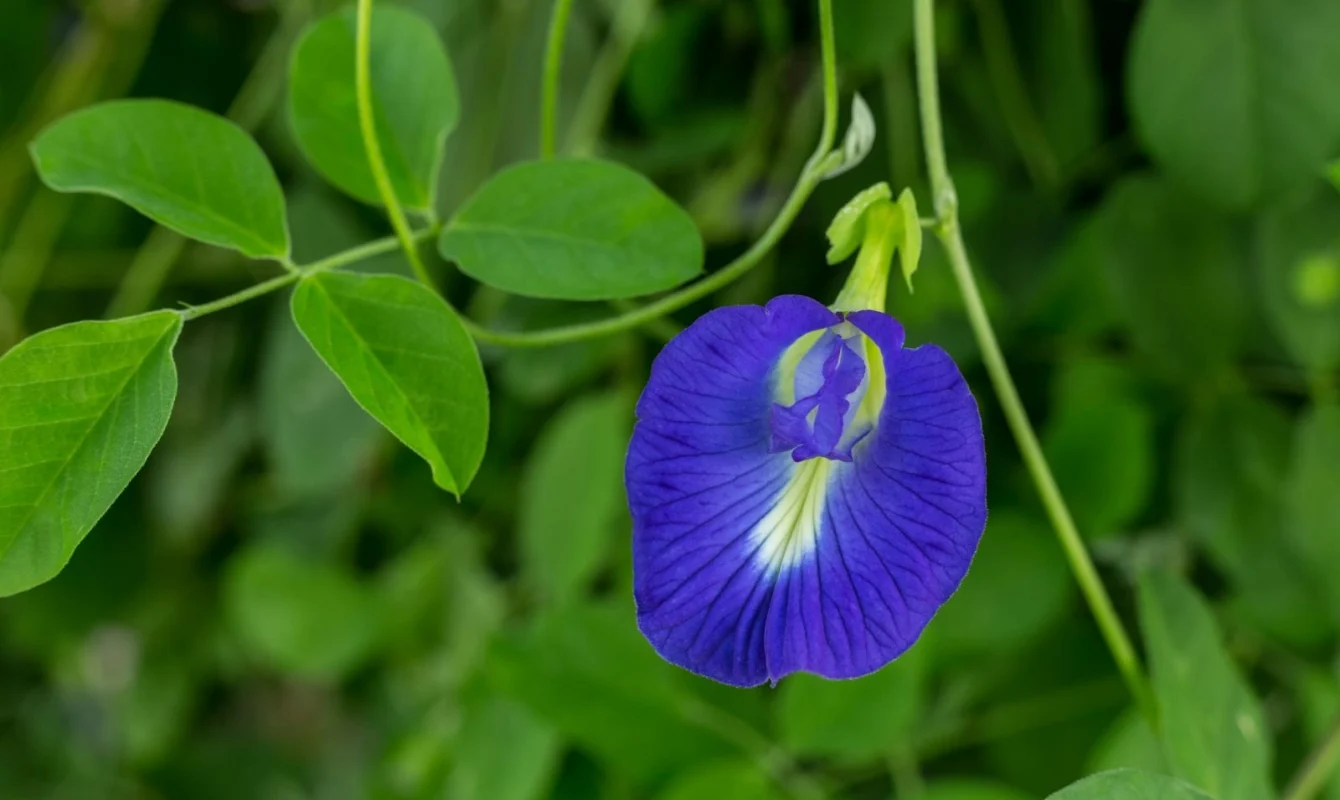 Image Source: Sara Anderson
The butterfly pea is a leaf-shaped flower in the colours cobalt blue and white. The flower holds a lot of importance in Hindu mythology and is also used in making herbal teas. Butterfly pea is a climbing shrub, so add some support for best growth results. 
Golden trumpet flowers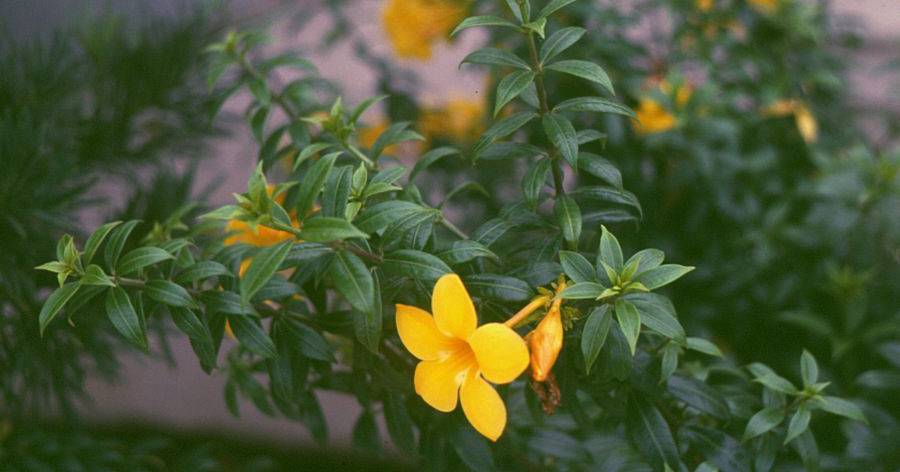 Image Source: Candide
Bright yellow flowers known as "golden trumpets" are easy to grow and low in maintenance. So, add them to your yard if you want to add a bright sunny colour to it. The flowers are shaped like trumpets. However, the plant releases a milky sap that might be poisonous, so keep it out of reach of children. 
Conclusion
Every flower is unique in its own right. Some are known for their fragrance and some for their bright colours, but all of them are beautiful and flawless. The choice of flowers for your garden is immense, but to create a balanced landscape, pick a few from all different blooming seasons to maintain the beauty of your garden throughout. The addition of only summer-blooming or spring-blooming flowers would leave the garden looking dry in winter and vice versa, so make sure to combine all-season blooms and seasonal blooms to maintain the essential balance. Some of the flower varieties mentioned above are rare, while others are available everywhere. A perfect garden needs a blend of both popular and exotic varieties to attract the eyes. So, let your gardening enthusiasm out now and pick your favourites from the images above, and make your flower garden the talk of the town!
*The featured image used in the article is from inews.co.uk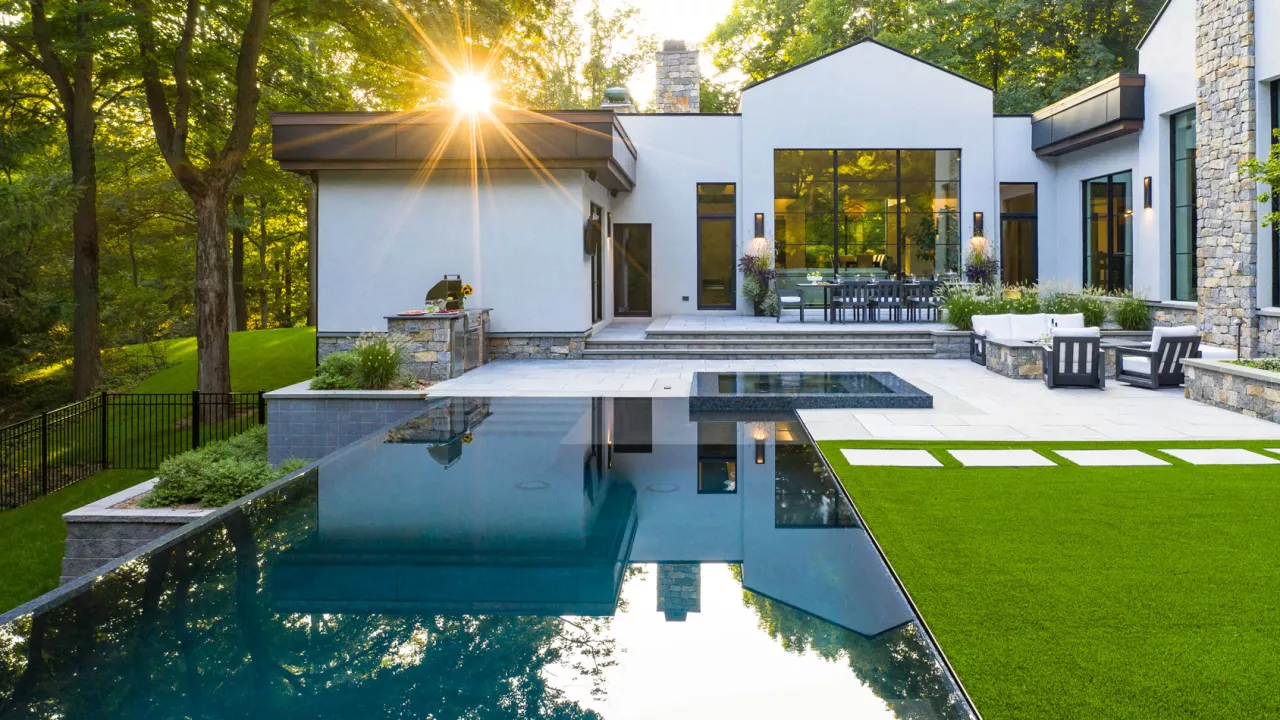 All of us are very particular about what goes into the interiors of our houses, but often we end up ignoring a very crucial a