Although baking at home has always been a well-liked interest, in recent years, the exponential growth of this culinary "hometainment" hobby has erupted as consumers look for more and more ways to bake at home. The demand for healthy eating and the urge to use the finest materials are two factors that contribute to this. The consumption pattern has been rapidly changing. Millennials, in particular, are constantly on the lookout for new flavours, and innovative, quality-driven and value-for-money products and experiences. Therefore, people are adopting new patterns and appliances such as built-in convection or combination microwave ovens to suit their baking preferences.
The popularity of at-home baking will continue to grow through 2022 and beyond thanks to social media, baking magazines, and blogs that provide original recipe concepts that reflect the baking trend. Technology is entirely to credit for the increase in home baking, which has always been a popular pursuit. A modern Indian kitchen has some new features in addition to the advancement in technology. For instance, using the microwave to heat meals more quickly yet using less energy. Also, because baking is quickly becoming a hobby, we now require the oven.
Consumers are becoming more and more interested in adopting innovative items as at-home baking becomes more and more popular. Our frantic, multitasking lives necessitate multifunctionality across disciplines and pursuits. With this thought in mind, Siemens combines the standard technology with added functions in its ovens and enhances the experience of the users.
In this article, you'll find everything you need to know about the latest innovations in ovens and the ideal appliances for your modern luxury home.
Types of ovens
A good oven is one that the user can count on to consistently prepare gourmet meals. Therefore, the purchase decision will be influenced by the kinds of meals they cook at home on a regular basis. Depending on the size of the kitchen, one can pick from a variety of types.
Numerous high-tech features can be found in contemporary built-in ovens. The best ovens quickly reach the desired temperature and distribute heat uniformly throughout the appliance. Continue reading to learn about some of the most popular types available in the market today.
Microwave
The popularity of built-in microwaves is rising every day. Its common utility used to be limited to simply reheating food, but it is increasingly gaining popularity for quickly cooking delectable meals. It is now the most significant kitchen equipment in use worldwide.
The microwave is an electrical kitchen appliance with features for cooking and grilling in addition to reheating food. Thus, homemakers find it simple and easy to prepare delicious meals like paneer tikka, grilled fish, etc. because they can now do the job quickly and find time for other household chores. Built-in microwaves use radio waves with a high frequency. These waves cause the water and other liquid food molecules to vibrate rapidly, creating a significant quantity of heat that is subsequently utilised to cook, grill, and reheat food.
Convection ovens
Convection ovens cook faster than conventional ovens, resulting in quicker food preparation and lower energy use. Aside from cooking more evenly, they also retain moisture better than conventional ovens.
There is now a convection oven setting on many contemporary ovens. A fan, added to the convection oven, boosts airflow and produces a uniform heat distribution while baking or cooking. In addition to cakes, convection ovens are fantastic for baking baked goods like cookies, pastries, and pies. They may also be used to cook a variety of savoury food items including roasted chicken, veggies, casseroles, etc.
In a nutshell, a convection oven has an exhaust system and a fan, whereas a normal oven does not. Hot oven air is blown over and around the meal by the fan and exhaust, and then it is vented back outside. This heated air surrounds the food as a result, cooking it more rapidly and evenly.
Combi-steam ovens
Steam cooking appliances have become more popular as the emphasis on healthy living increases. Cooking with steam retains the nutrients and moisture in your food and further intensifies the flavours. Another benefit of steam cooking is that it can be quicker than using a convection oven, which is more common.
"Combi" is short for combination, as these ovens combine convection and steam cooking. These are all-in-one full function ovens that allow you to prepare steamed food, grilled food, and baked food in just one appliance. It not only makes it possible to use the steaming, grilling, convection, and microwave functions independently but also to combine them to produce a balanced meal more quickly.
Combi-microwave ovens
With a focus on combination cooking, these ovens offer more functionality than a single microwave oven. The microwave uses a higher power setting (maximum 600W) to initiate the cooking process, which is then backed up by hot air or grill functions to produce quick, crisp, and browned results. In addition to the features offered in a traditional microwave, combination microwaves come with the added benefits of fanned hot air, making grilling, roasting, and baking easier and quicker than ever before.
Compact ovens
Regular single ovens are roughly 60 cm tall, whereas compact single ovens typically measure 45 cm. These are a wonderful option if you have a small kitchen, typically cook for one or two people, or spend little time in the kitchen. These single ovens can be positioned at eye level or beneath the counter.
Typically, compact ovens have a grill included inside the oven compartment. Compact steam ovens are also available; however, they are more frequently utilised as a second cooking option than as the primary family oven.
Right oven arrangement and installation
The standard kitchen work triangle directs traffic from the refrigerator to the sink to the stove in an effort to improve the efficiency of cooking and meal preparation. But what about the other significant appliances that many of us utilise on a daily basis? Consider the oven as an example.
Ergonomics
Given that built-in ovens usually fit inside kitchen cabinets, installation is rather simple. However, it doesn't just include fitting the oven in and plugging it on. Make sure the oven is the right size for the space you plan to use and that there is enough room around it for you to open the door completely. Additionally, there should be some counter space close to the oven so that the cook can place the hot utensil somewhere after removing it from the oven.
Standard dimensions
As per the latest guidelines set out by National Kitchen and Bath Association, the following are the key considerations:
Microwave oven placement should take into account the needs of the user, with 75 mm below shoulder height being optimum.
Provide a landing area of at least 380 mm above, below, or next to the microwave oven.
Provide a landing area of no more than 1200 mm opposite the oven.
Layout
Combinations of wall ovens provide the utmost efficiency, flexibility, and conformity to emerging design trends. They may be stacked in whatever arrangement you like, giving you a lot of creative flexibility for your kitchen.
Siemens ovens use horizontal architectural lines to maintain the ageless modern appearance. Horizontally integrated ovens form a unified, operational unit. In addition, the vertical arrangement keeps baking, roasting, and cooking appliances, such as oven, microwave, coffee machine, and warmer drawer together in one tall unit, which not only looks excellent but also saves space.
Siemens built-in ovens can be installed beneath a work surface or at eye level in a tall unit and fit in a 60 cm niche. Ovens for 45 cm-high niches are especially suitable for installation in tall units and are perfect for combining with other Siemens appliances.
Smart trends to look out for in ovens
Although there is nothing new about smart kitchen technology, an increasing portion of this sector is currently centred on smart ovens.
Consumers today are searching for appliances that are connected by Bluetooth, Wi-Fi, and other technologies as well as the IoT (internet of things). These appliances, like other smart technologies, incorporate sensor technology, computing power, one or more actuators, communication capabilities like Bluetooth or Wi-Fi, an advanced user interface, and artificial intelligence (AI) technologies for increased functionality and a more interactive experience.
Today, the latest innovations in ovens are ideal for the upmarket consumer. Moreover, equipped with intuitive features such as touch screen navigation, self-cleaning mechanism, childproof locking, remote diagnostics, Wi-Fi connectivity, and more, these appliances align with the requirements of the modern Indian kitchen. The increased demand for advanced and intelligent cooking appliances is significantly contributing to the growth of smart ovens.
Since it uses Wi-Fi, an oven that you can preheat through an app is connected. However, an oven is considered a smart appliance when it can identify exactly what you put in it and provide a cook time, temperature, and recipe for that ingredient. Furthermore, smart ovens allow you to preheat the appliance before you arrive home. It also allows you to adjust settings after you've left and receive notifications. These are for those who are already tech-savvy and interested in technology.
Therefore, Siemens has come up with this category of kitchen appliances showcasing sophisticated form and flawless function. Ovens by Siemens have been perfected for Indian cooking, and uphold the beauty of German Engineering and design.
Features offered by Siemens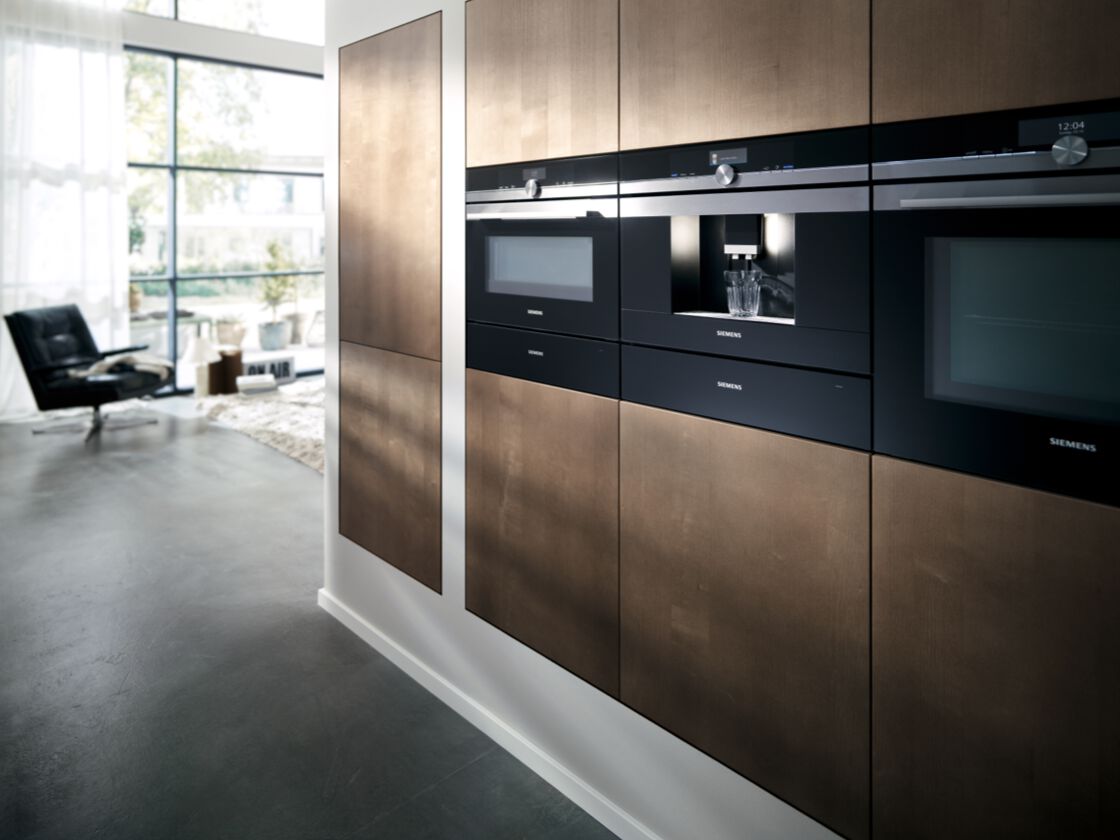 A kitchen can only be as effective as the appliances it uses when it comes to practicality. Food preparation and cooking are greatly facilitated by Siemens appliances. Siemens kitchen appliances use cutting-edge technology and features to expedite processes, lessen the workload, and improve the aesthetics of your kitchen. The Siemens smart ovens are among the most well-liked appliances for cooking and baking in particular. These provide a complete cooking solution for any sized kitchen and household.
Siemens ovens can also be combined in one seamlessly designed row with a built-in steamer and built-in coffee machine to give you more cooking options and capacity if required. Moreover, the Home Connect App allows the users to control the temperature of the Siemens ovens while being away from home. There are other specialised features, such as coolStart, which allows frozen food to be quickly prepared without having to thaw, as well as settings for pizza, slow cooking, drying, defrosting, microwaving, and much more. Thus, avant-garde design meets leading-edge technology and advanced automation in Siemens ovens.
Siemens built-in ovens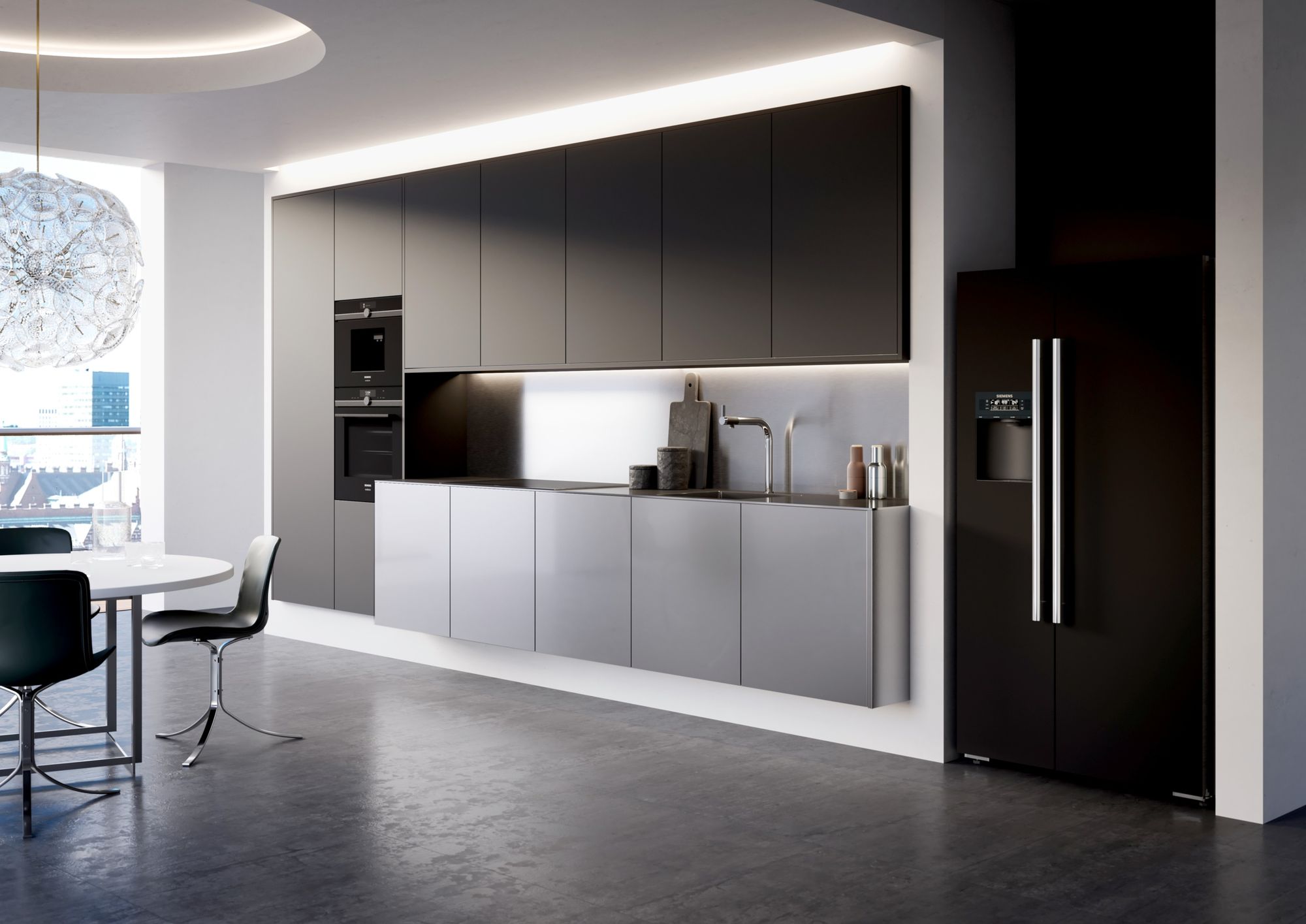 Siemens built-in ovens blend adaptability with a high-end, premium design to provide your kitchen with both style and utility. These are each created to offer a sleek and modern look that goes with the majority of kitchen layouts, in a tall unit or under the counter. These built-in versions have the advantage of being independently installed, which enables them to fit into a variety of settings.
Additionally, the cutting-edge 4D hotAir technology of the fan motor provides optimal heat distribution throughout the interior of the oven. Cooking is feasible on up to 4 shelf levels thanks to the cavity's equal heat dispersion. Therefore, regardless of the shelf you choose to put your food on, it always comes out how you want it.
Siemens ovens with microwave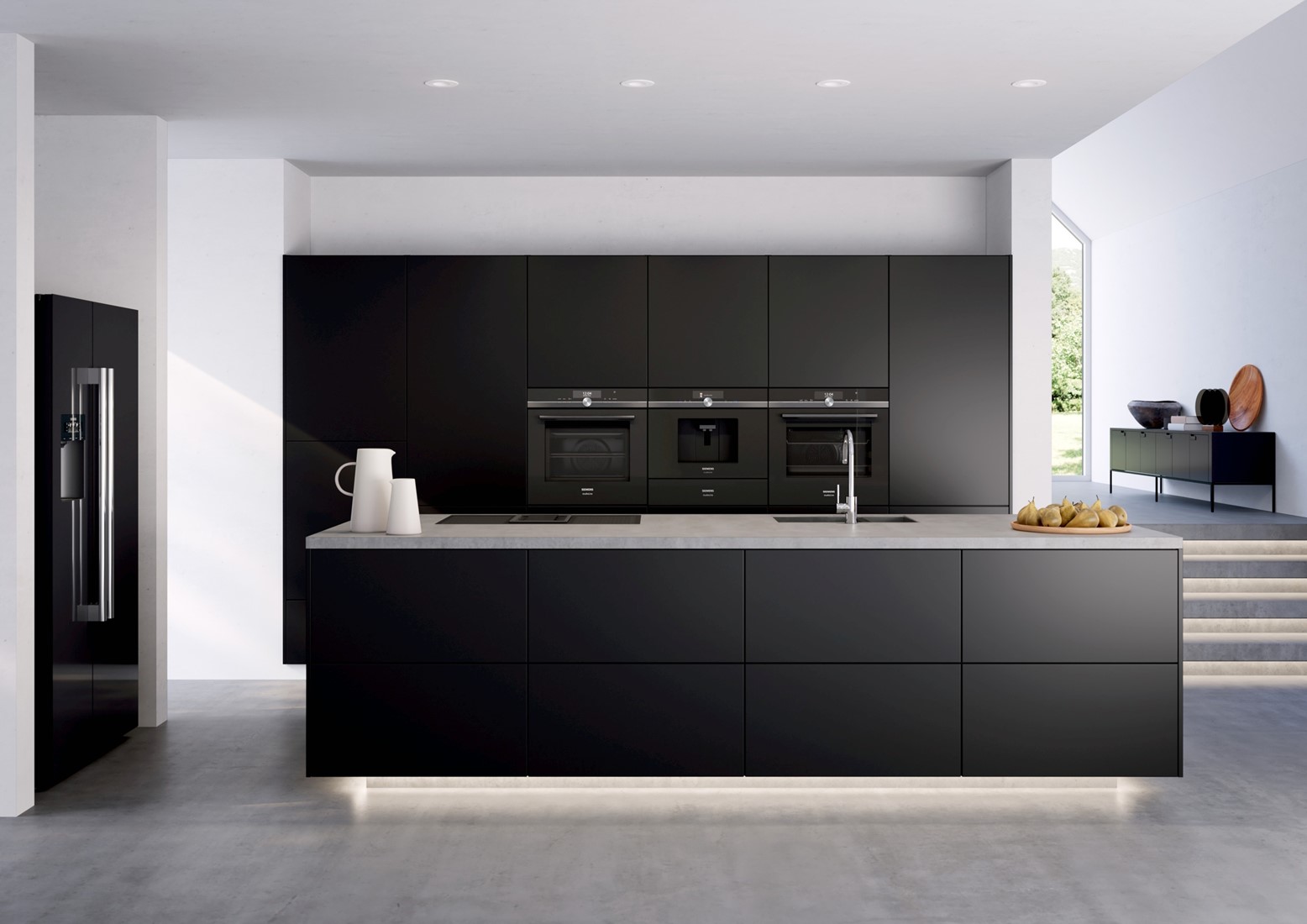 Combining two appliances improves the versatility and quality of your cooking. Since the microwave warms up more quickly, with the Siemens oven with microwave appliance, cooking time is reduced by up to 50%, thanks to the varioSpeed feature. Therefore, this ultimately simplifies the activities in the kitchen. The Siemens activeClean feature enables the appliance to clean itself. This is another fantastic advantage of the oven and microwave combo.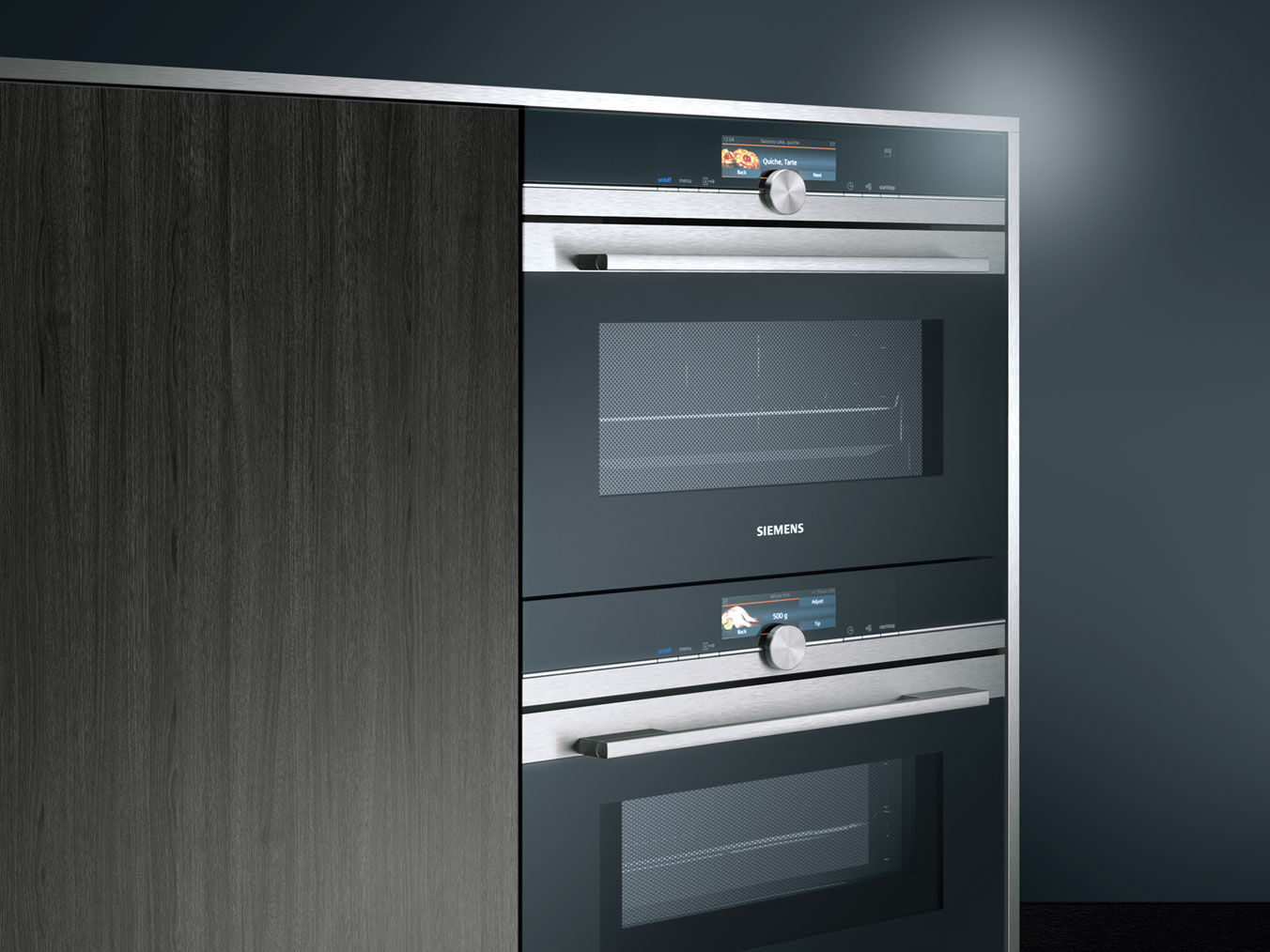 These kitchen appliances are a revolution because they use intelligent heating technology based on the gradual use of steam for dishes with a delicate and natural flavour. The iQ700 ovens from Siemens transform each meal into a mouth-watering culinary experience. The food retains its colour, flavour, and nutritional value. Additionally, you can activate the cookControl Plus function using the control panel with TFT Plus touch display. You can also configure recipes, and review pre-installed preparation instructions to ensure the best outcomes for every dish.
The sous-vide drawer uses 100% steam to cook the food in a vacuum. This special and delicate cooking technique ensures an outstanding flavour profile. This method retains all the vitamins and natural flavours of the food by using low temperatures and a vacuum. This guarantees that heat transfer occurs at the ideal cooking temperature. The outcome always remains flawless as this technique fully unleashes the flavours.
Conclusion
When it comes to luxury homes, quality always wins out over trends. You can't go wrong if you choose classic-style appliances with contemporary functionality. It is important to consider various factors, such as ergonomics and the arrangement of appliances to achieve the perfect kitchen design.
Kitchen appliance integration unquestionably produces a far more simplified, cleaner aesthetic. Built-in ovens, equipped with the latest technologies, are a crucial component of contemporary Indian kitchens. They provide a seamless and clutter-free appearance while being simple to maintain and loaded with the most modern innovation.
Looking for the top oven ranges? The era of one size fits all options is over. With varied options offering bespoke features, these appliances have evolved into more of a choose-your-own experience. Simply said, there are a lot of possibilities. Siemens built-in ovens can completely transform your cooking experience and kitchen ambience. Their top-notch technology and attractive designs remain a testimony to that.
[vvsmustread]