Water is a basic necessity essential for the everyday function of human life. Not only do we require water for basic survival, but we are also dependent on it for various secondary functions. However, we have to face the hard truth. In most regions, water is now becoming unfit to meet our secondary needs as well. Also, when the debris combines with water and flow through a pipeline, it can cause malfunction and damage to the appliance or equipment. Through the network of pipes, dust particles and lime deposits continuously wash out and combine with water. In addition to being viewed as unattractive and unhygienic, these can seriously harm your high-end and vital appliances. For this reason, it makes sense to employ SCHELL angle valve with filter.
With SCHELL COMFORT regulating angle valve with filter, harmful particles are captured by the filter installed inside the angle valve, which is then simply removed with a coin or screwdriver and cleaned under running water.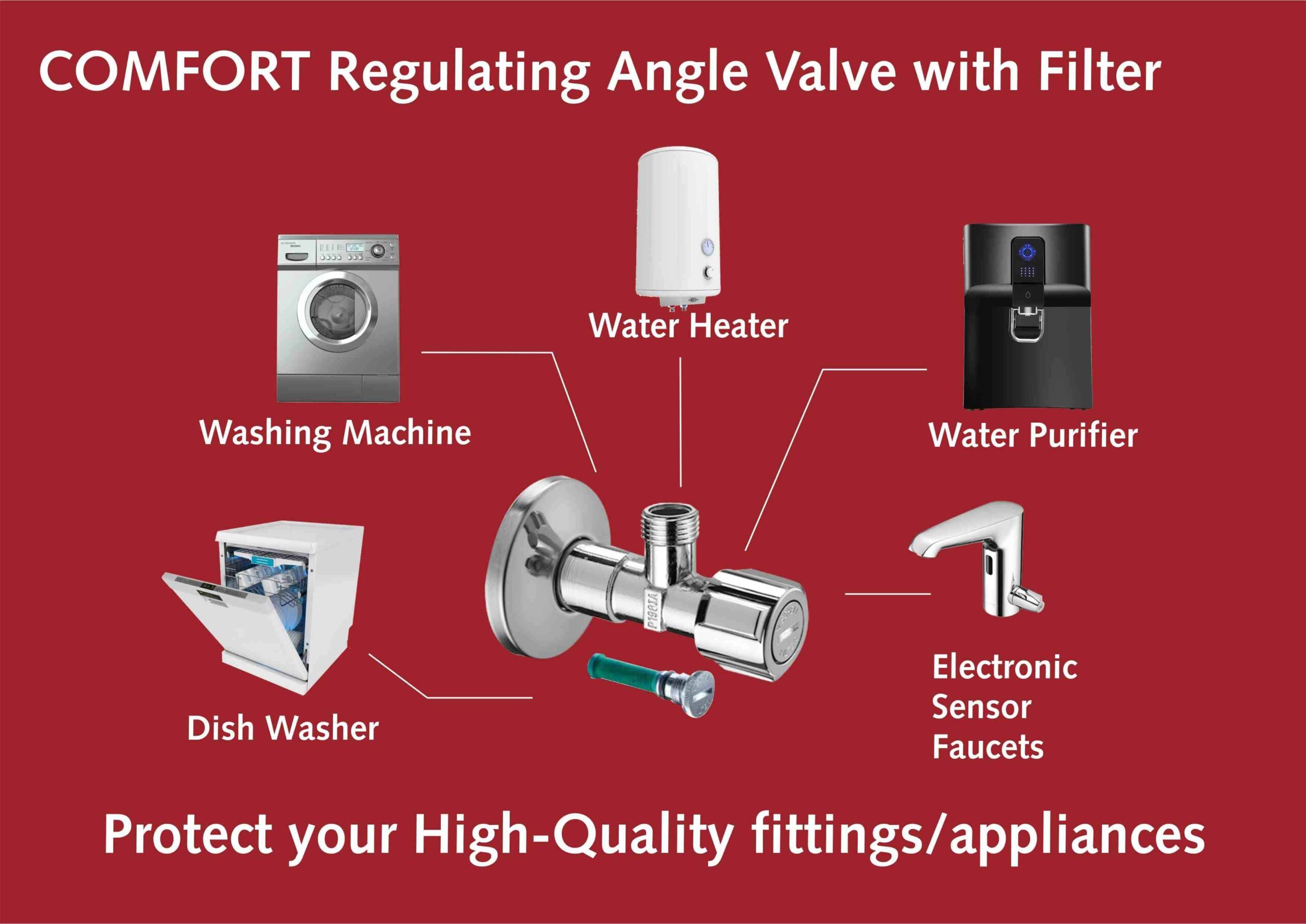 SCHELL Filter technology – Advantages
1. Protection against contamination: SCHELL angle valves with filter helps to protect fittings against the dust and lime deposits in the water. This results in their long service life. These angle valves are especially beneficial for electronic fittings and appliances, such as electronic sensor faucets/taps, washing machines, dishwashers, water heaters, etc.
2. Low maintenance: The grease chamber and double O-ring seal protect the brass spindle against lime-rich water. This is how SCHELL helps smooth running, less maintenance fittings with long service life. When cleaning is needed, just take out the detachable filter, wash it under running water to remove the filtered impurities, and reinstall it. It is very convenient for use and maintenance.
3. Proven German technology: The tried-and-tested brass spindle and O-ring seal technology used in millions of SCHELL angle valves with filters are put to good use here. The 250-micron mesh is highly efficient and is capable of filtering out even the smallest particles. This guarantees ease of movement – even after years of usage.
SCHELL COMFORT regulating angle valve with filter
Features of SCHELL angle valve with filter
To give the reader an even better idea of the product, we have listed the features and numerous benefits below. These include:
Filter, mesh size: 250 μm
SCHELL COMFORT handle.
Flow rate class A.
Material – brass, conform to Drinking Water Regulation
Finish – chrome
Advantages of SCHELL angle valve with filter
Angle valve offering improved protection of high-quality fittings, for example, electronically controlled fittings and sensor taps.
More convenient handling.
Lesser need for appliance servicing.
Conclusion
The SCHELL COMFORT regulating angle valve is functional, aesthetic, and sustainable at the same time. A powerful combination that makes the product highly desirable. Therefore, it is advisable to use it, especially in those areas where the quality of water is questionable. Apart from the health and longevity benefits of your appliances, it also allows for more convenient handling. So, if you are looking to upgrade your plumbing system and protect your high-end appliances and fittings, the SCHELL COMFORT regulating angle valve with filter is a great option to consider.
If you want to buy top-quality angle valves from the best brands, click on the link given below to check your options and submit your inquiries:
For more details, contact below:
WhatsApp Number: +91-9967632127 (Only message; no calls)
Email: support@buildingandinteriors.com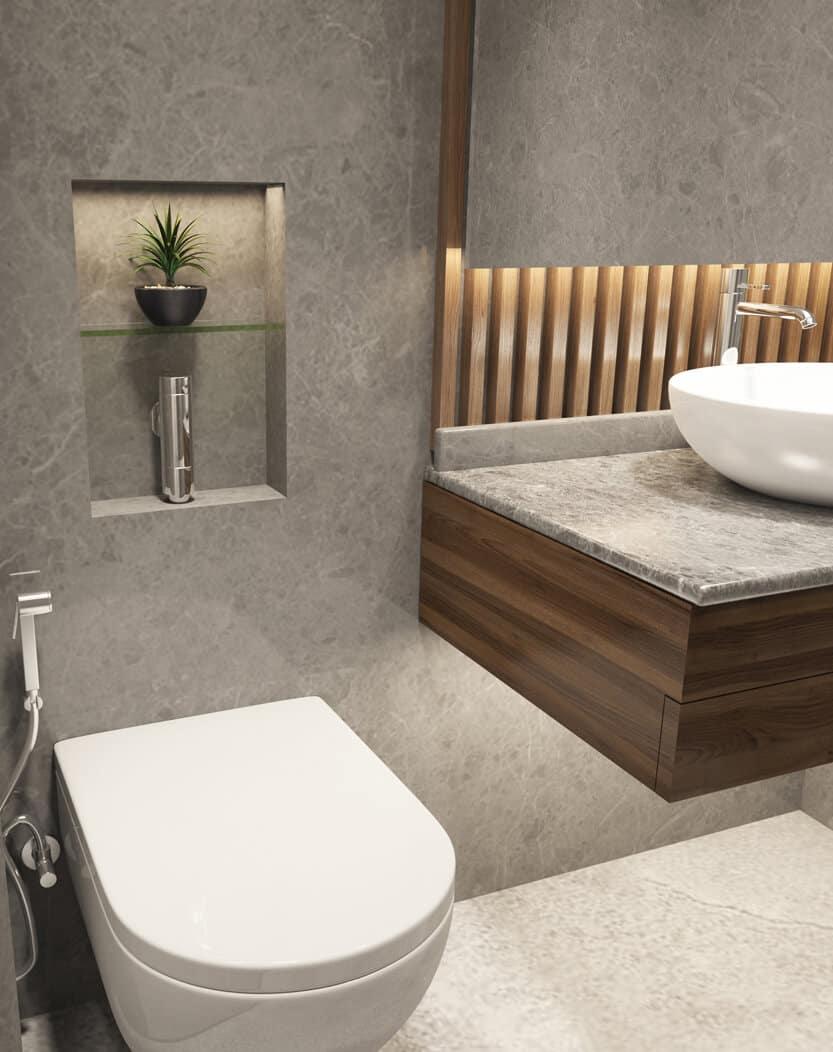 The bathroom is one of the most important aspects of any residential or commercial building. Therefore, you should think of e