So, your room has natural lights entering from the proper doors and window systems and some dull decorative lights as well. But, there's something amiss. Although your room's functionality is fine, it lacks emotions and aesthetics. What can you do now? Simply installing decorative lights for the room such as pendant, cove, wall lights, etc. can instill life in it.
The most impactful and simplest way is to add lights to your room. Also, lighting is undoubtedly one of the most important parts of interior design. No home, office, café, school, hospital, or any other building is ever complete without a good lighting system. Also, decorative lighting also influences the overall look and feel of the place.
Decorative lightings provide illumination for the entire room, focuses on a small area, or offers additional ambiance. Also, they come in unique shapes, unusual designs, and creative colours and patterns. Moreover, these lights are hardwired, plugged into an electrical socket, or run on battery. Some innovative solar lights also work on solar power.
A building's lighting plan comes in three layers. Every layer is important and serves a specific purpose. These layers are classified according to the light's projection and functional differences. Also, all the lights serve as one or more of the three artificial lights.
So, before learning more about lights it is important to understand the types of artificial lights and their significance.
What is decorative lighting?
Decorative lighting is basically the fourth layer of illumination. Also, it helps your space shine and stand out of the ordinary. In simpler words, it is the jewelry of the room. These lights contain the comfort of ambiance lighting, the efficiency of task lighting, and the impact of accent lighting. Thus, these decorative lights not only accessorize the room but also make it more functional.
Types of artificial lights
A good interior lighting plan will include all the types of artificial lights mentioned below:
Also known as general lighting, it offers complete illumination. It radiates a comfortable level of brightness. Thus, ambient lighting works as a primary source of task lighting in many spaces such as laundry rooms, etc. It can be provided by chandeliers, recessed lights, track lights, wall-mount lights, etc.
This lighting system is used for specific tasks such as studying, grooming, cooking, and playing. Cabinet lighting, pendant lights, track lights, desk, and floor lamps are some examples of task lighting. Thus, the choice and positioning of the fixture should be such that it is free of shadows and distracting glares. It must not strain the eyes.
Accent lighting is the best pick to give your space a visual treat. Also, for an interior designer, it is important that he draws the eye to the minute interior features to give it a complete impactful look. Accent lights highlight the walls, paintings, houseplants, sculptures, and other prized possessions of the user.
Hence, you must remember that your accent light gives at least three folds brighter than the general lighting of the room. Accent lighting is generally offered by recessed and track lights or wall-mount picture lights.
How to choose the right ceiling decorative lights?
There are many types of lights available in the market. But, before understanding the types of lights, it is essential to understand how to choose them. Also, you might buy a beautiful, one-of-its-kind, expensive chandelier for your living room but when placed, it may not look as appealing as you expected.
So, you must know how to choose the right ceiling decorative lightings for your home or office.
What are the right measurements of decorative lights?
When we choose or get furniture made for our rooms, we measure the length and width of the room. Similarly, while choosing the best ceiling lights, we need to take a few precise measurements as well.
The diameter of the ceiling decorative lights
Record the L X W of the room in feet
Example: 12ft x 14ft
Add the two measurements together
Eg: 12ft+14ft= 26ft
Change the feet value in changes (DO NOT CONVERT. SIMPLY SWAP THE UNITS)
Example: 26ft becomes 26 inches
So, an ideal ceiling decorative light for this room should be 26 inches in diameter.
Height of the ceiling light
Eg: 10 feet
Multiply it by 2.5" to 3" per foot
Example: 10 x 2.5" to 3" per foot = 25-30 feet
Change the feet value in changes (DO NOT CONVERT. SIMPLY SWAP THE UNITS)
Eg: 25-30 feet becomes 25-30 inches
So, an ideal ceiling decorative for this room should be around 26 inches in diameter and 25-30 inches tall.
Also known as the clearance, the hanging length of a fixture is as important as its dimensions. Thus, the clearance depends on the place the light is being used in.
Clearance for decorative lights for bedroom, living room, and open foyers:
7 feet of clearance from the floor to the bottom of the fixture.
If your ceiling is only 8-feet high, get a low-profile flush mount decorative light for bedroom or other rooms to achieve the required clearance.
In a hallway or open foyer, hang the pendant lights or chandeliers with the bottom at least 6 inches higher than the door.
Clearance for decorative lights for bathrooms:
If your bathroom has a bathtub, keep 8 feet clearance between the bottom of the fixture and the top of the tub. Also, use a smaller chandelier if the ceiling is not too high.
Clearance for decorative lights placed over a dining room table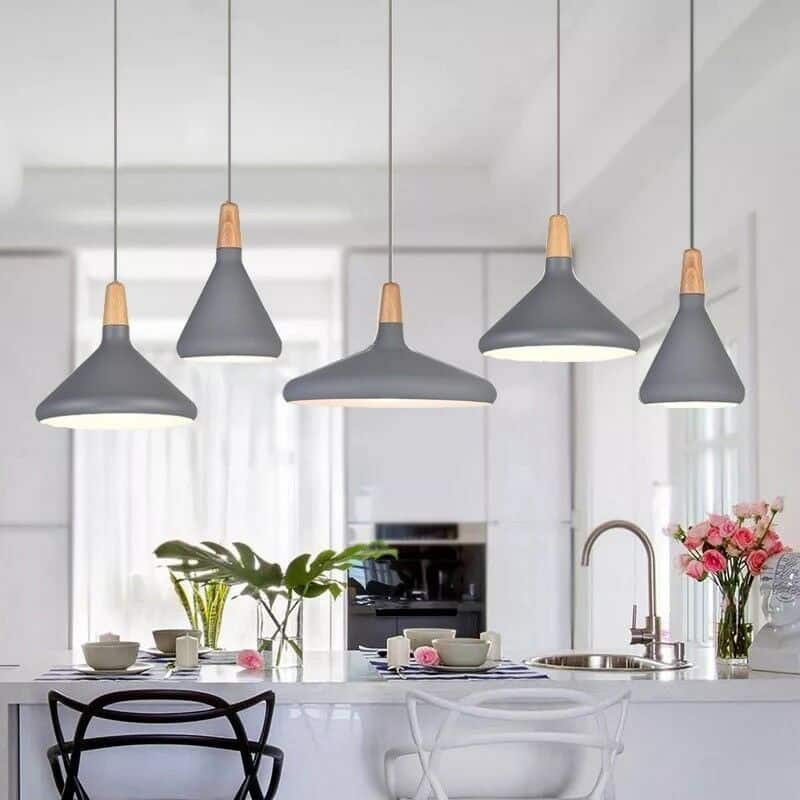 To find the right hanging length of your decorative light, you need to consider the table's dimensions
Choose multi-light pendant lights or linear suspension lights for long oval or rectangular tables.
Go for a single pendant or chandelier for square or round tables.
Other lights options for dramatic effect are round canopy multi-lights and small pendants lined across the table.
When placing a decorative light over a table, ensure that its width is at least 1 foot shorter than that of the table. Thus, this leaves you with 6 inches of spacing on either side of the table.
28- and 36-inches clearance is ideal between the tabletop and the bottom of the light.
List of decorative lighting types
Chandelier
Hall & Foyer lights
Pendant lights
Wall décor lights
Track lights
Rail lights
Cove lights
Portable lights
Multi-functional lights
Types of decorative lights
There are many different styles, patterns, shapes, and sizes of lights available to deliver the right ambient, task, and accent lighting for your room. Thus, let's find out some of the best types of lights: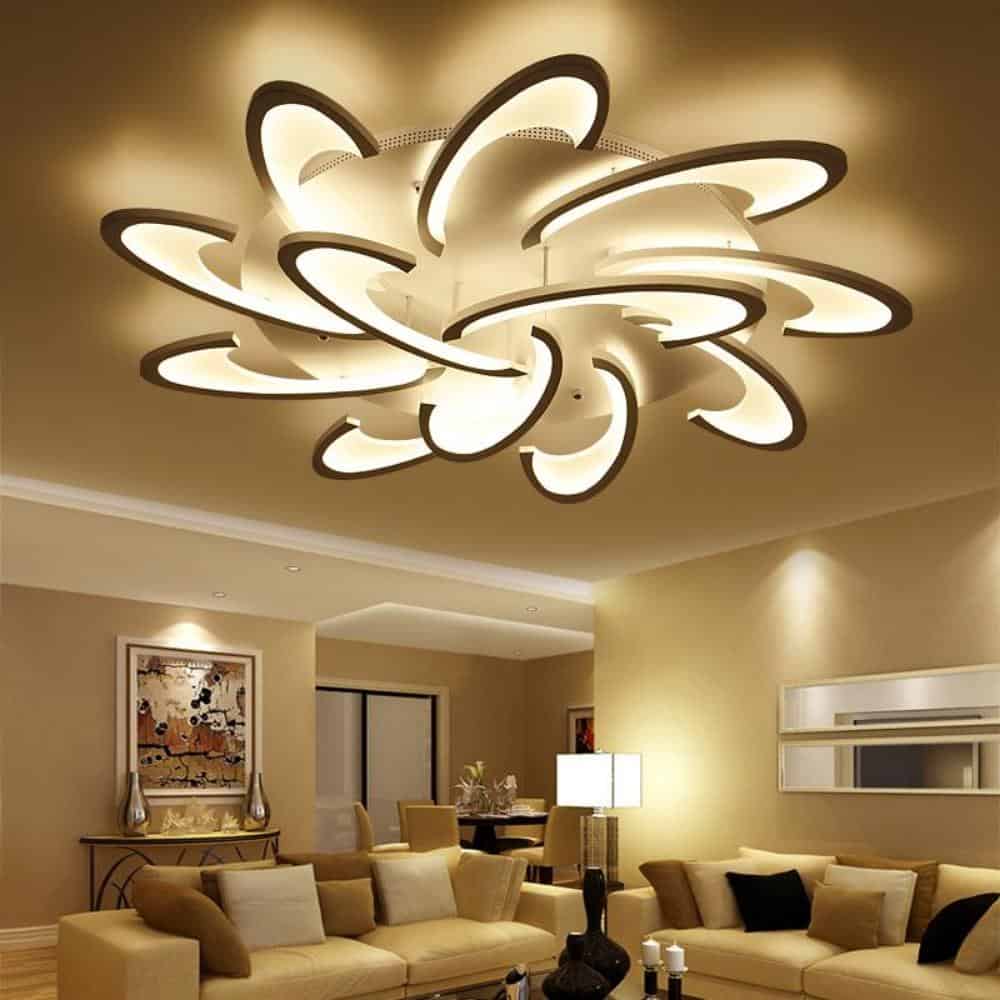 They add drama to the room. Traditionally, chandeliers were used only as decorative lights for living rooms and dining rooms. But, now, they come in various minimalistic and elaborate designs for kitchens, bedrooms, foyers, and even bathrooms. These high lights are practically real home jewelry.
Also, to add glitz to your room, you can get a mini chandelier or chandelettes. You can get a semi-flush mount or a flush mount chandelier for ceilings with a shorter height.
Application Areas:
Living rooms
Halls
Bedrooms
Kitchens
Offices
Foyers
Bathrooms- Although chandeliers for bathrooms are not a common sight, huge bathrooms with combined dressing areas are often decorated with chandeliers.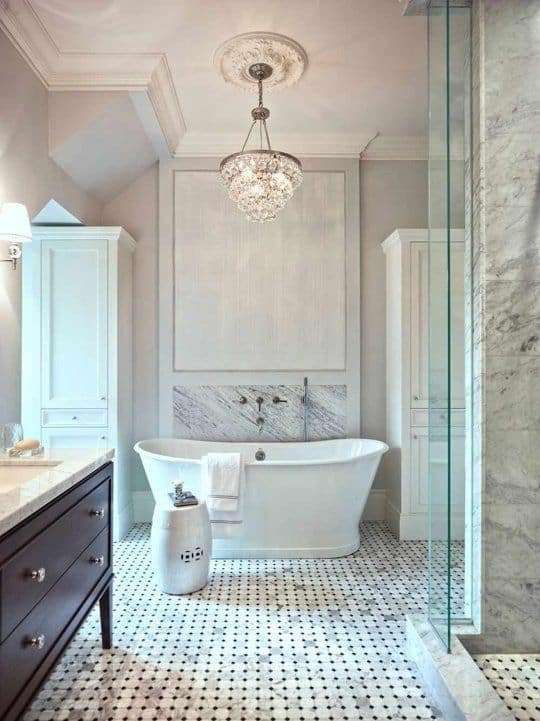 Foyer/Hall decorative lights
If you want to give a startling look to your entrance, foyer fixtures are the best lights. Also, they not only provide a beautiful passage but also ensure safe movement inside the house. Thus, there are many types of foyer fixtures such as chain-hung fixtures, surface-mounted fixtures, and close-to-ceiling fixtures.
Application Areas:
Entrance
Passages
Gallery
Foyer
Pendant decorative lights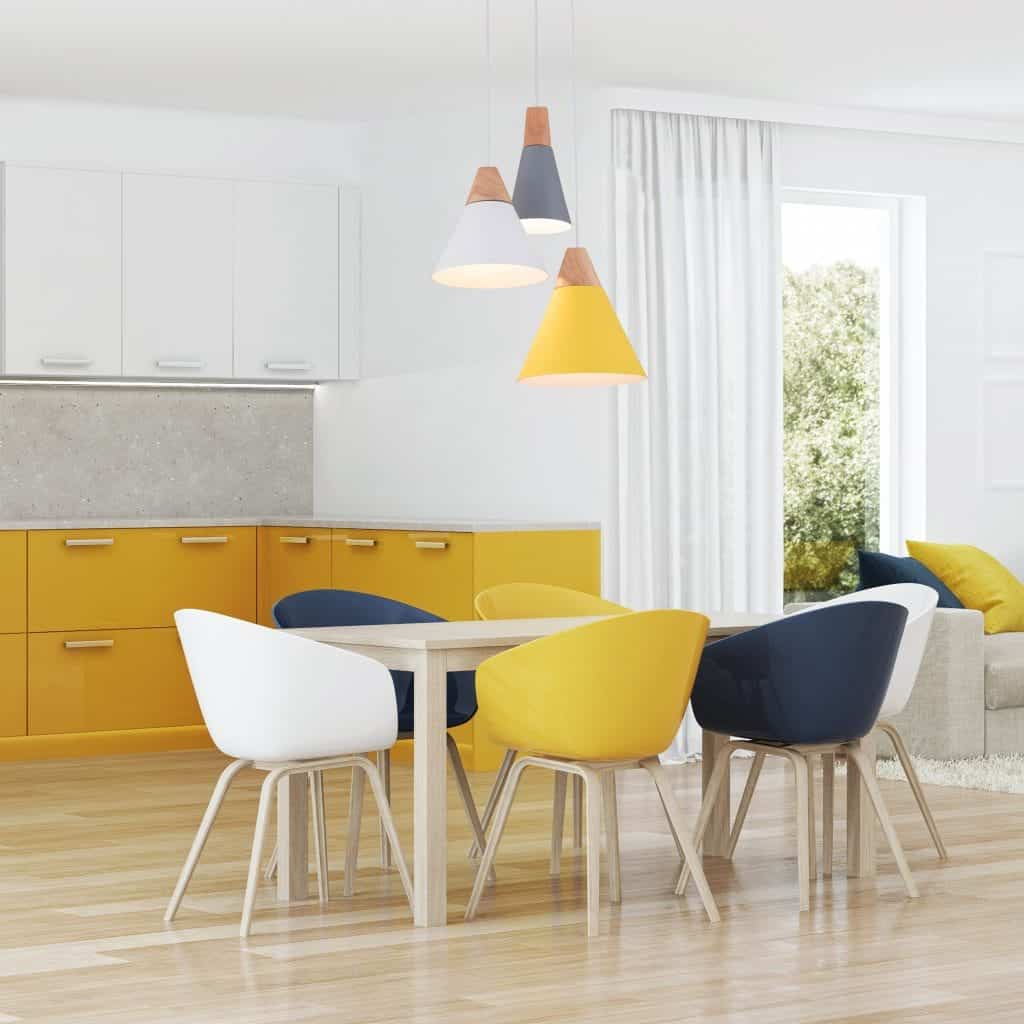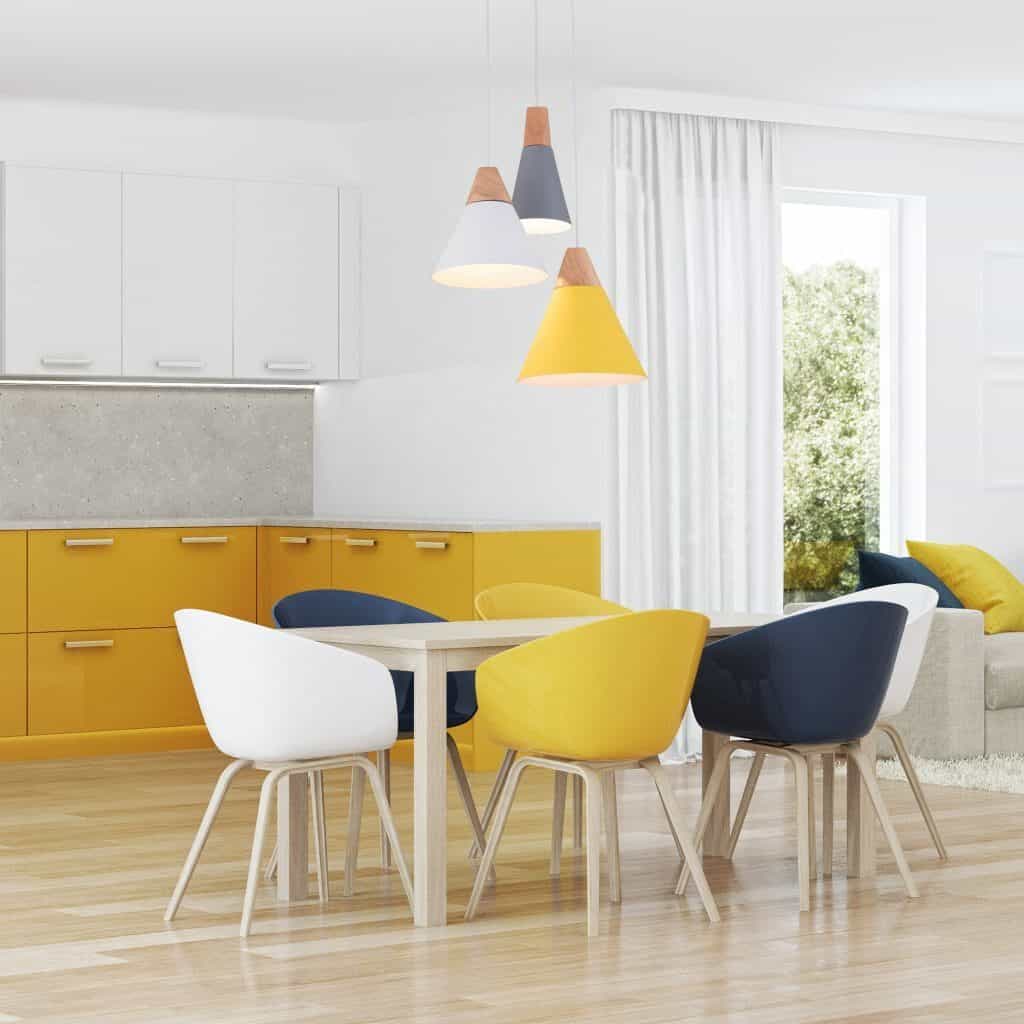 Imagine sconces having stems and hanging from the ceiling of your house or office? That's the basic concept behind pendant lights. Also, they are mainly used as task lighting solutions crafted with an aesthetic flair. Pendant lights are widely popular among the masses. They can be used anywhere from a kitchen counter to the study and games tables.
Application Areas:
Living rooms
Halls
Bedrooms
Kitchens
Bathrooms
Foyers
Over study and gaming tables
Kitchen counters
Offices
Wall decorative lights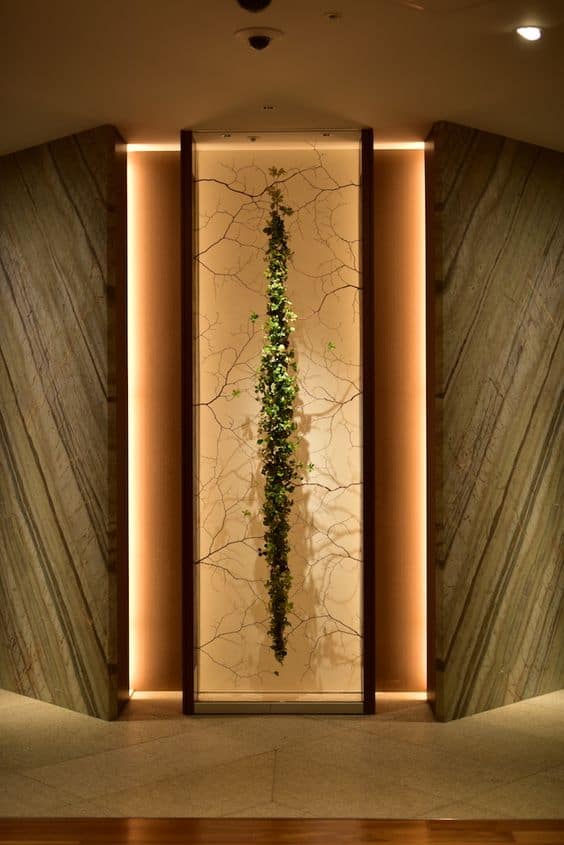 These wall lights add a unique sense of sophistication and elegance to any interior design. They are great supplements for chandeliers and other lights. Also, lights for walls are excellent for hallways, foyers, living rooms, bedrooms, home theatres, and offices. Wall brackets are also used as task lighting, downward lights, upward lights, and accent lighting.
Application Areas:
Foyers
Hallways
Living rooms
Bedrooms
Offices
Track decorative lights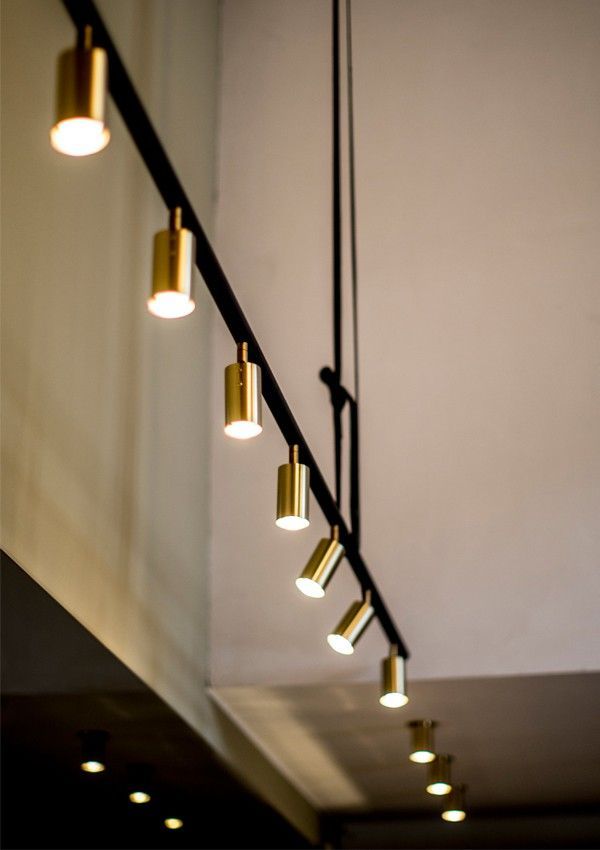 The best track lightings are the ones with smaller fixtures. The recent years have witnessed many changes in these lights. They offer ambient, task, and accent lighting. Also, their flexibility allows you to rotate, swivel, and move the light fixtures in any direction along the track.
Application Areas:
Rooms
Offices
Museums
Hotels
Retail stores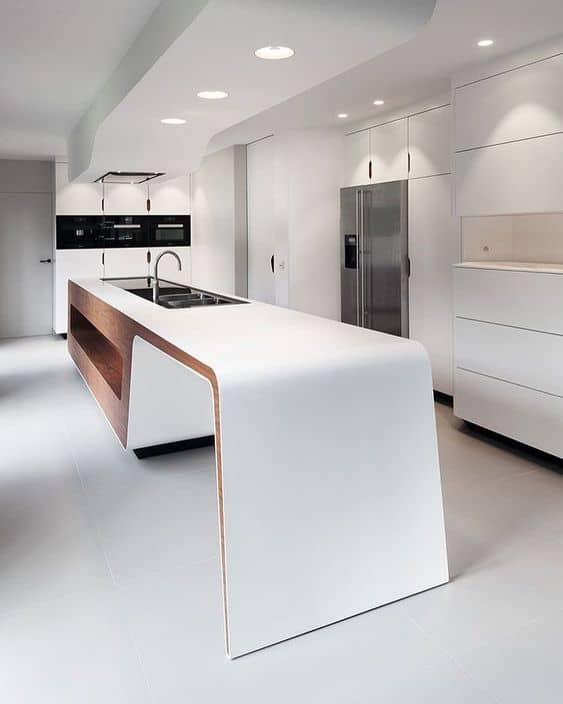 This is a commonly used indoor decorative light for room. It provides general lighting in a subtle manner without dramatizing the space. Recessed lighting should be your choice of indoor decorative light if you want a fuller bright look instead of a vibrant, heavily impactful look for your room.
The recessed lighting is installed in the ceiling with just the trim of the light being exposed outside. Moreover, it is also a good outdoor decorative light. It can be used with any height and type of ceiling.
For ambient and track lighting, the recessed lights are available as downlights. They are available as wall washers for accent lighting and also as adjustable accent lights.
Application Areas:
Spotlights
Ceiling lights of any kind of  residential and commercial room
Rail lights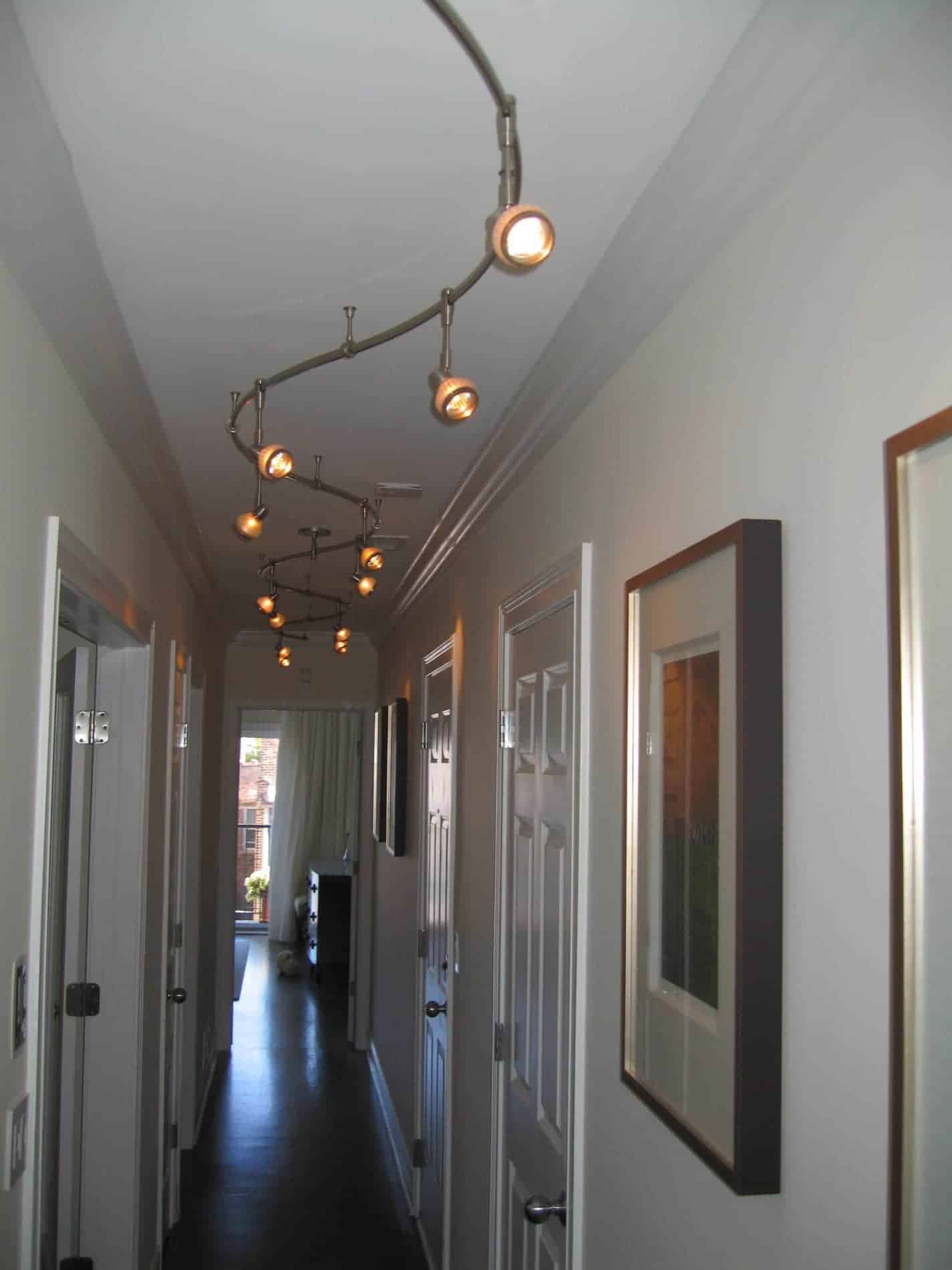 Interior designers often get confused between track lights and rail lights as both solve the same purpose, more or less. However, rail lighting systems have more space for customization. They are low-voltage lighting solutions.
You can install them in straight or curved runs. If you want to follow the architectural pattern of the house or create organic shapes, you can get it field-bent accordingly.
Application Areas:
Passage
Corridor
Kitchens
Beams
Study room ceiling
Under-cabinets
Cove lights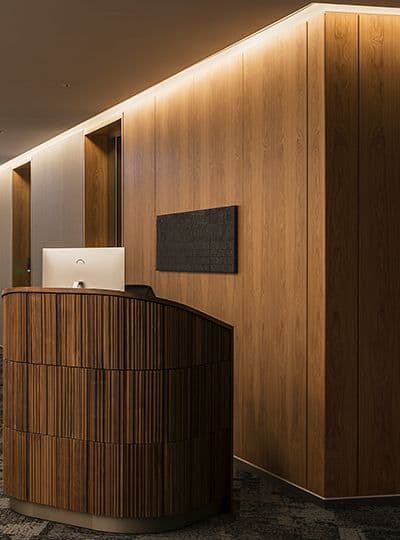 Cove lights are extremely beautiful indoor lights for room. They go around the perimeter of the vaulted false ceiling. They light up the room nicely. Cove lights enhance the features of the false ceiling.
Application Areas:
Read this article on false ceilings and choose

the

best one for your building.
Portable lights
These lights deliver ambient, task, and accent lighting. In addition to that, they also give you the flexibility to move the decorative light from one spot to another. Also, lights such as floor lamps, table lamps, torchieres (they are floor lamps with an up-light element), clip-on lights, etc. come in a variety of designs and styles to complement your house or office. They can work as both outdoor and indoor lights.
Application Areas:
All indoor settings
All outdoor settings
Residential buildings
Commercial buildings
Hospitality sector
Multi-functional lights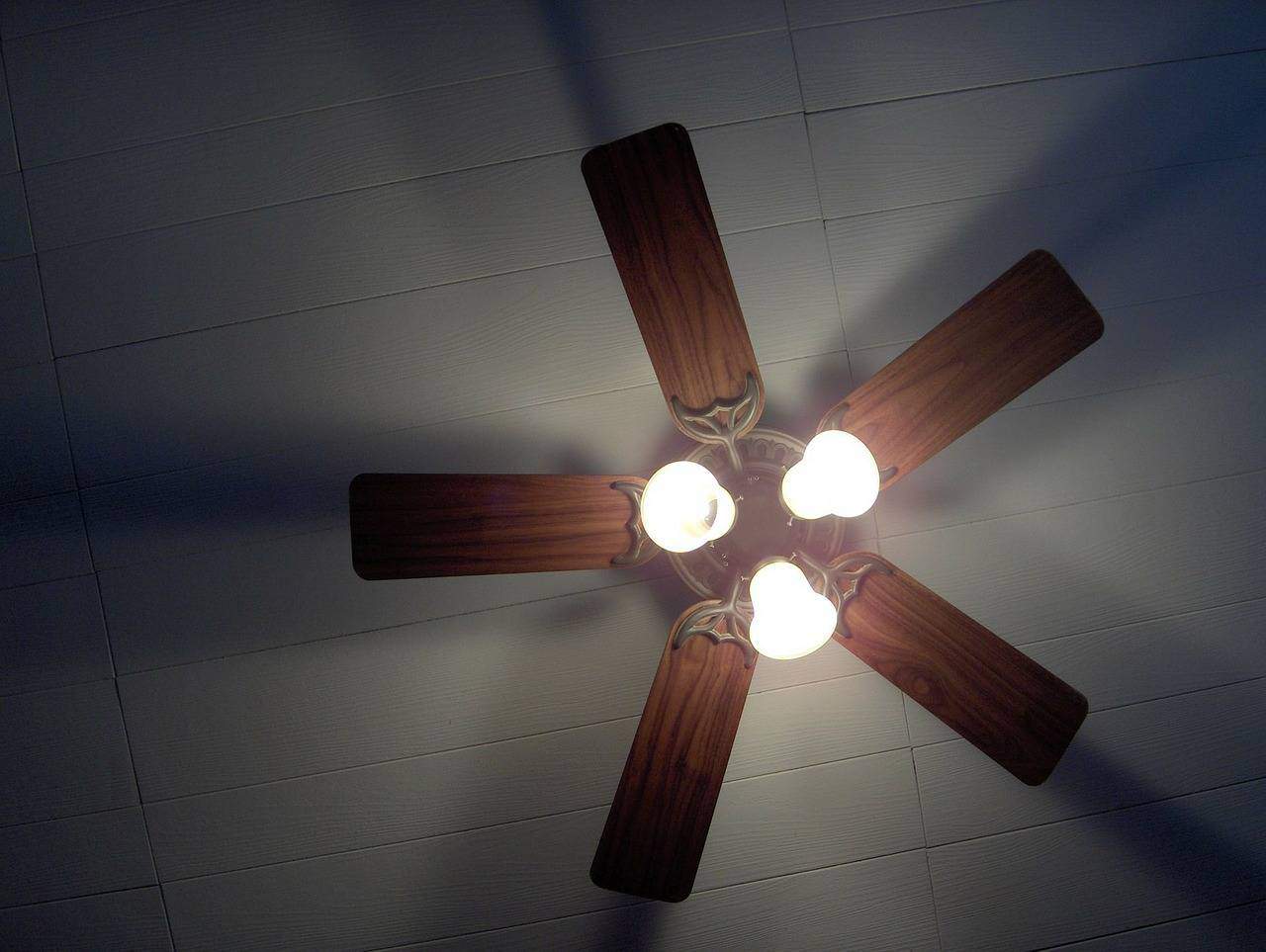 An example of multi-functional lights is ceiling fans with decorative lights. These fans, often known as fandeliers are aesthetic and resourceful. Also, if your room has only one centre point on the ceiling and you want to put a fan and a decorative light for room both, a ceiling fan with decorative lights is just the right choice for you. These fans come in many styles, colours, and finishes to choose from.
Application Areas:
Halls
Bedrooms
Living rooms
Offices
Read this article on ceiling fans with decorative lights to understand how to

choose

the right ceiling fans for your room.
Types of light source for decorative lights
The performance of a light fixture depends on its light source, i.e. the bulb. Different types of bulbs emit different lighting intensities and effects. Thus, you must choose an appropriate lighting source for your lights. Also, the source should be energy-efficient and should give excellent performance.
Let's know more about the different light sources for lights:
Incandescent bulb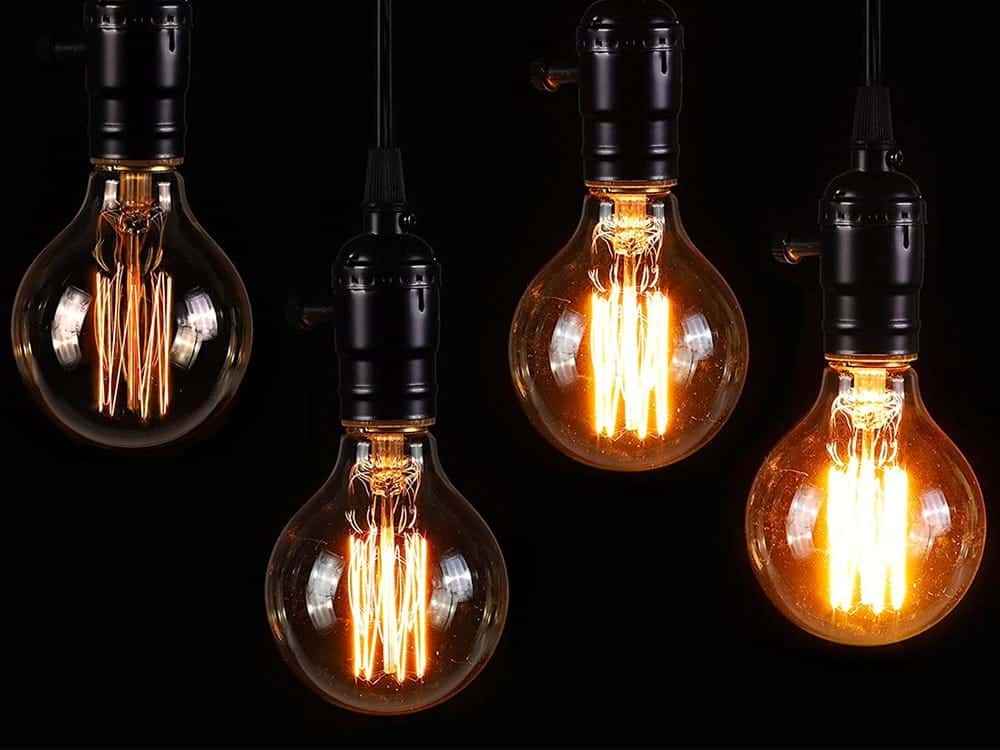 They are the common bulb used in daily life. Also, general service and reflectorized are the different types.
Parabolic reflector bulb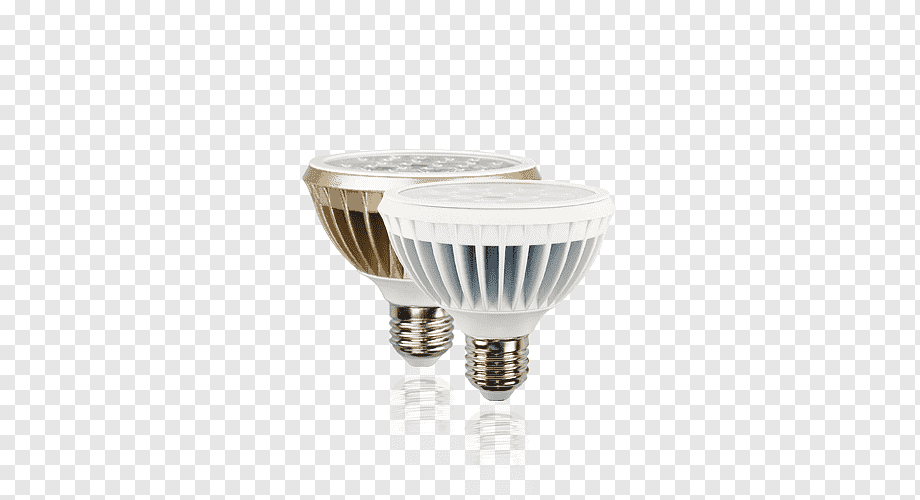 They are usually used in recessed and track lighting. Also suitable for outdoor sports and flood fixtures.
Tungsten-halogen bulb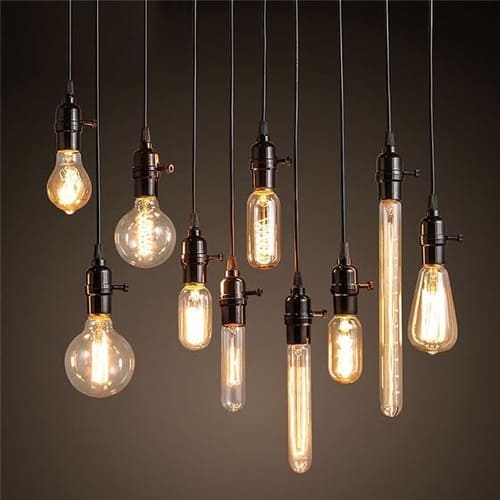 Have a longer life and provide more light per watt than standard incandescent bulbs, making them a more efficient choice.
Xenon bulb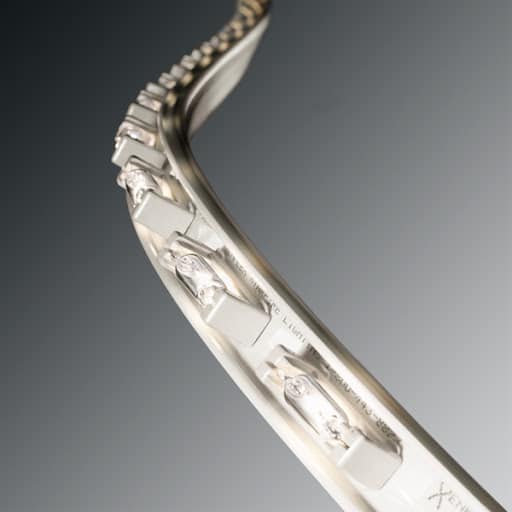 These miniature bulbs are popular for strip lighting, under-cabinet lights, and cove lighting applications.
Fluorescent bulbs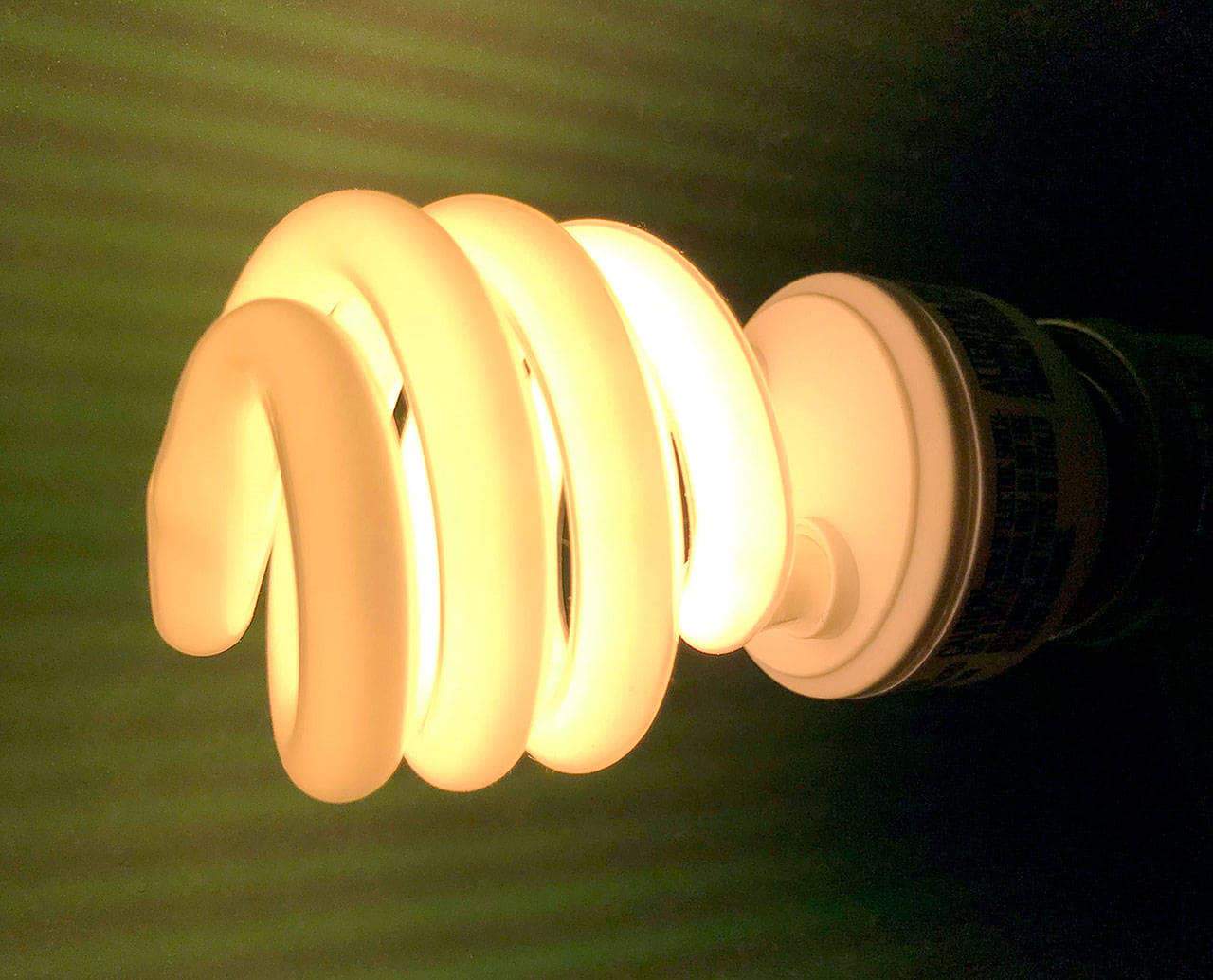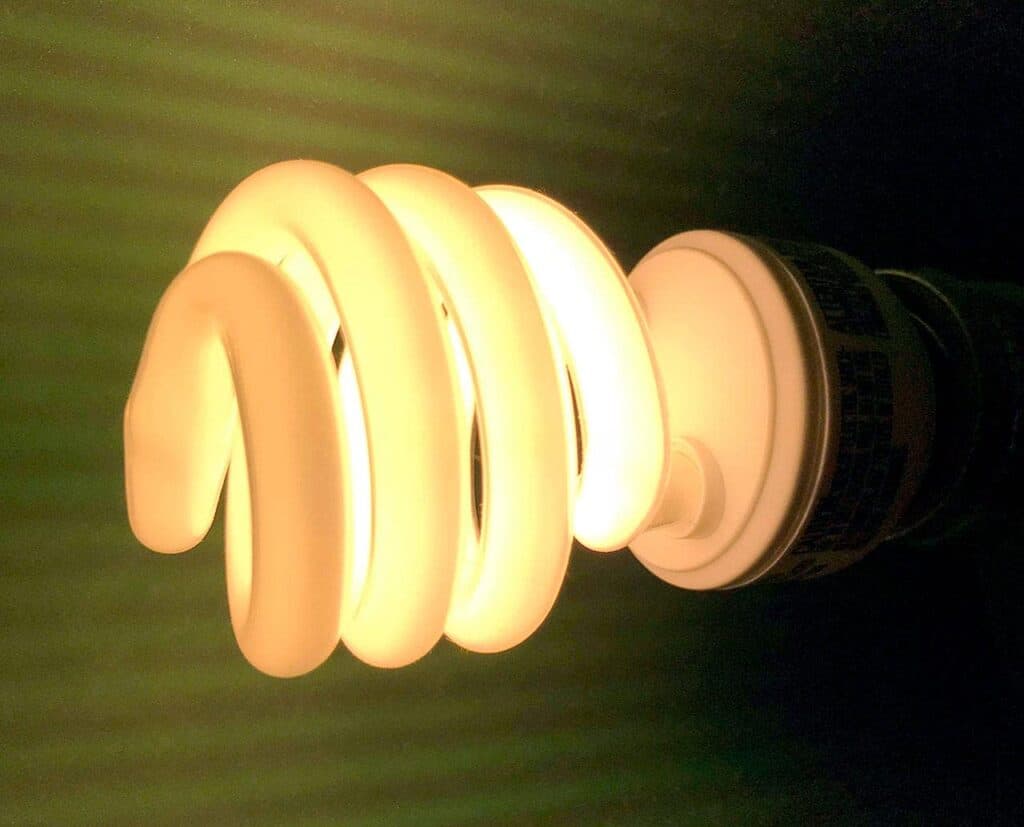 They use one-fifth as much electricity as incandescent and last up to 20 times longer. Also, they are used in smaller, trimmer fixtures such as wall scones, recessed down-lights, track lights, and close-to-ceiling fixtures.
Compact Fluorescent Lamps (CFLs)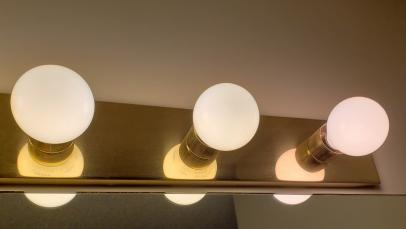 Small fluorescent bulbs can be used in most types of lighting fixtures.
T8 bulbs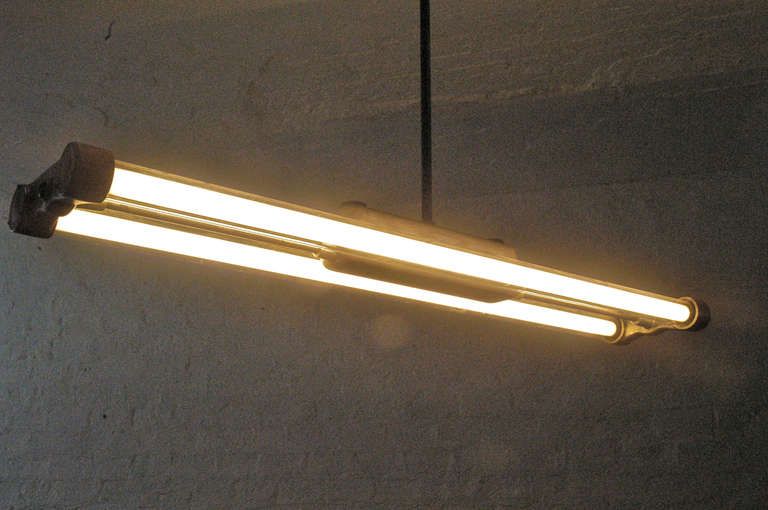 They are commonly used in commercial projects and are now being widely used in residential applications.
High-Intensity Discharge (HID)
Do not produce pleasing light colours. In residential buildings. Also, most commonly used for outdoor security and area lighting. Metal Halide, High-Pressure Sodium, Low-Pressure Sodium, and Mercury Vapor are the different types
LED bulbs make energy-efficient, safe, and long-lasting lighting solutions. Also, they have cost-effective and eco-friendly benefits that also contribute to better life quality.
Current trends in decorative lighting sources
There is a growing awareness of environmental protection and climate control. Also, the rising power bills also worry the people. So, there is a shift towards green lighting sources. These sources provide delightful illumination and cut down on power bills and energy consumption. This favourable shift makes lighting effective and efficient.
Go for lamps whose temperature, colour, and intensity can be controlled. Also, this lighting system gives you the desired atmosphere and a sense of well-being. Choose lights LED for maximum benefits.
Decorative lights LED
LED lighting is the most efficient and durable type of light source. Also, it is extremely popular in lights such as down-lights, cove lights, and under-cabinet lights. Thus, decorative lights LED have the following benefits over any other lighting system.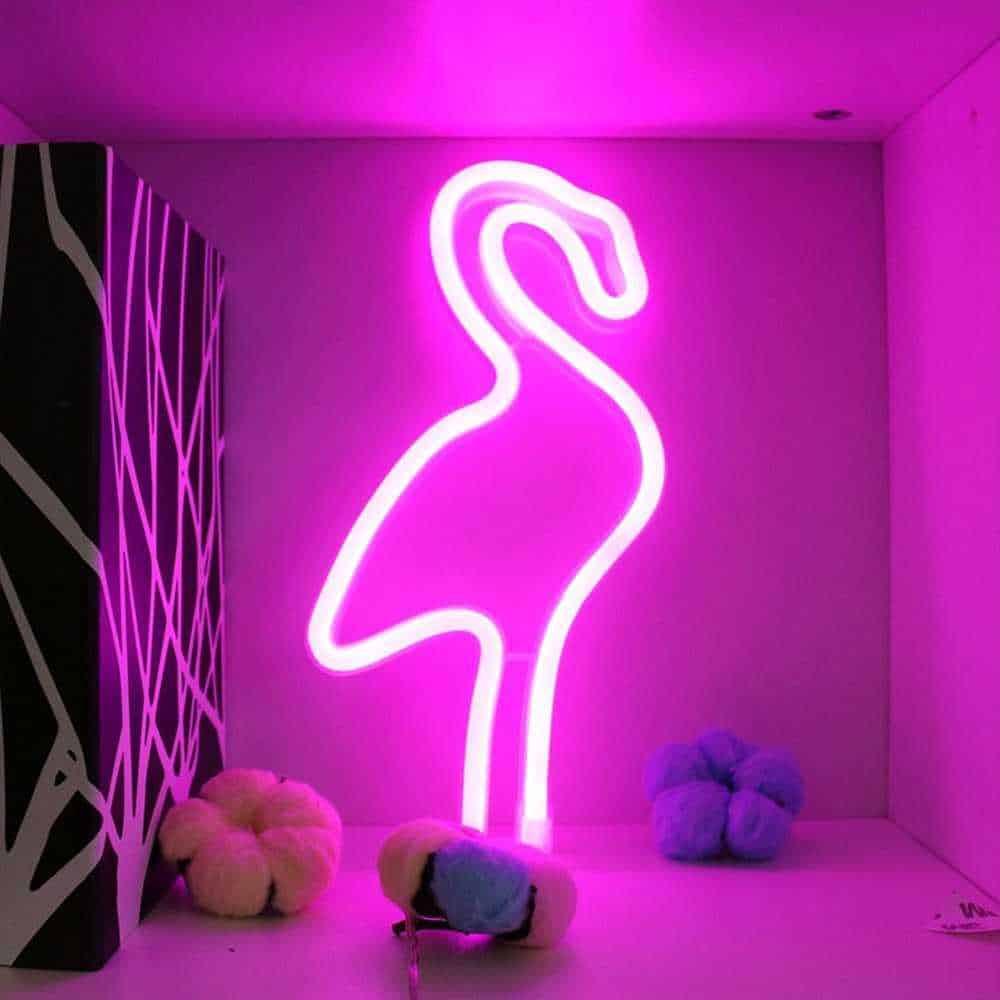 High intensity
Low voltage consumption
High levels of brightness
No UV Rays
Long-lasting
High efficiency
Easy to control and program
High reliability
The decorative lighting for home comes in a wide range of options. Also, they not only serve the aesthetical purpose but also improve the functional aspects of the place. Thus, decorative lightings for homes are an important element of every household.
Let's find out some beautiful home decorative lighting ideas:
Decorative lightings for living room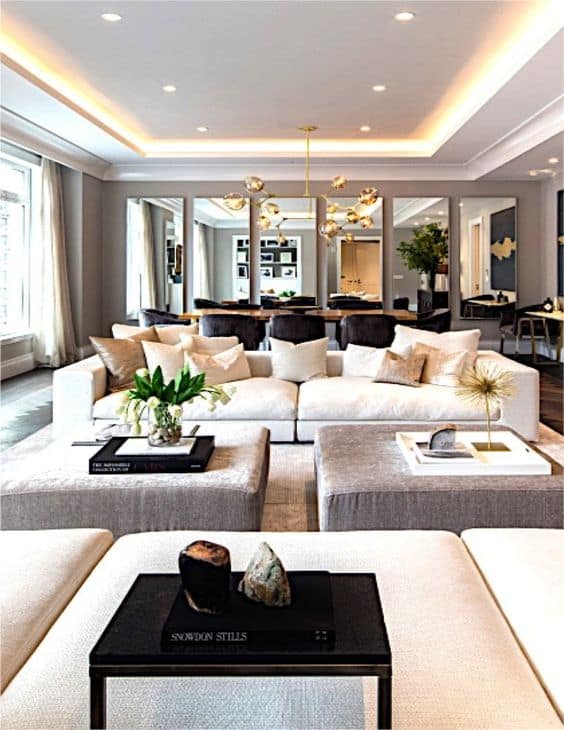 Image Source: delighfull
The lighting for living room must comprise various types of lighting fixtures. Also, this beautiful lighting for living room setup has recessed lighting, cove lighting, and a beautiful chandelier.
Decorative lightings for bedroom
Image Source: wattpad
The lighting for bedroom gives a royal look to space. The use of recessed lights, LED lamps, and chandeliers as decorative lights for room give it a regal touch.
Also, even if you have ordinary furniture pieces and interiors, you can get a luxury feel with the lighting for bedroom.
Decorative lightings for hall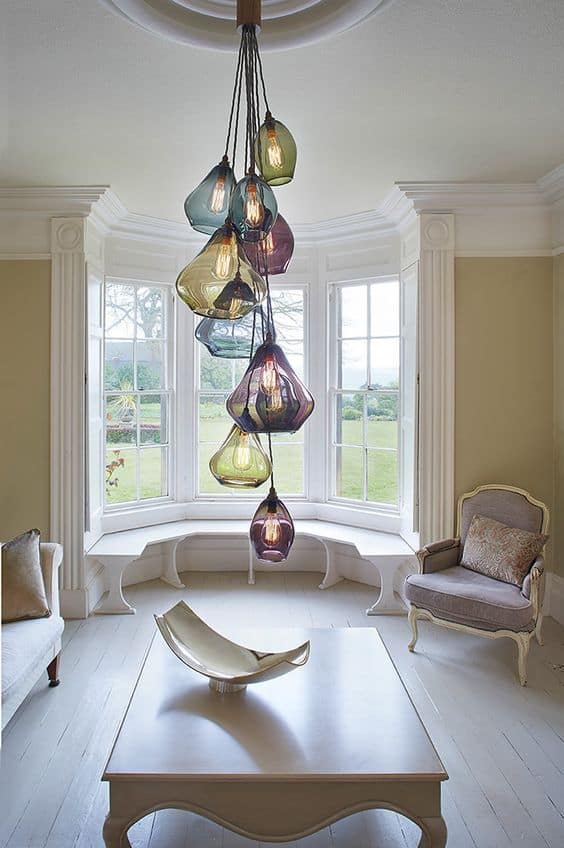 Image Source: curious
The lighting for hall must be catchy and attractive. A hall is a prominent place in a house. So, the decorative lighting for hall should be unique as well. This long home lighting for hall adds a dramatic effect to the space.
Decorative lightings for bathroom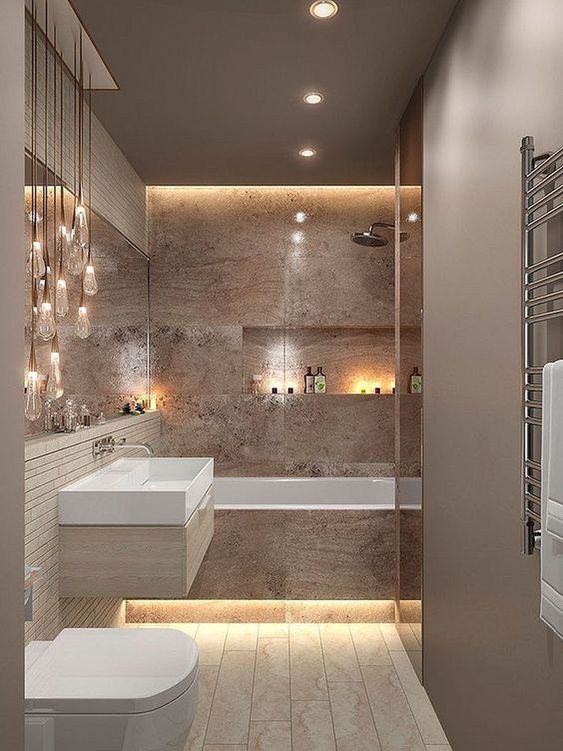 Image Source: delightfully
A bathroom remains an integral part of a building. So, the lighting for bathroom must be comfortable and refreshing. Also, the lighting for bathroom setup has spotlights, cove lighting, and pendant lighting.
Decorative lightings for kitchen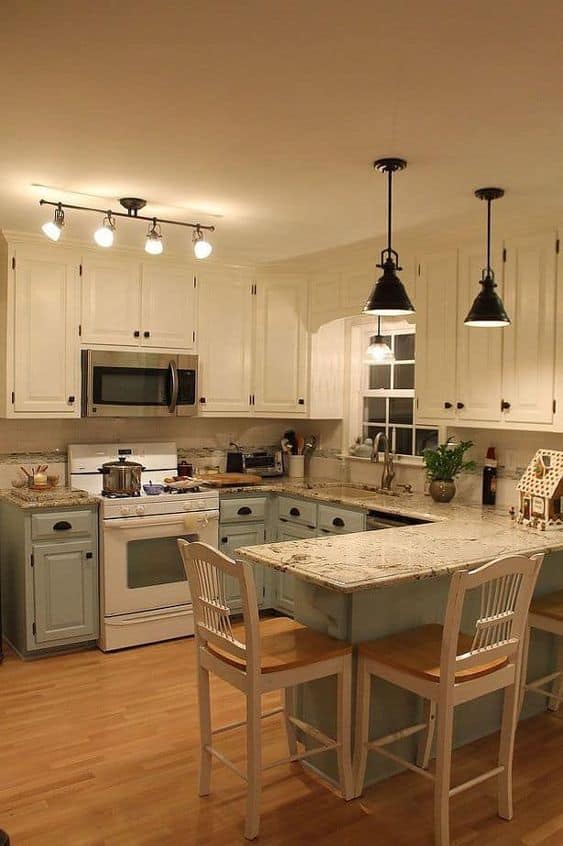 Image Source: Kayla Payne 
It won't be surprising to say that kitchens hold a paramount place in every home. Hence, the home decorative lightings for kitchen must be comfortable and bright. Also, these lightings for kitchen have rail lightings and pendant lightings. Thus, they brighten up the kitchen and make working easier.
Decorative lightings for outdoor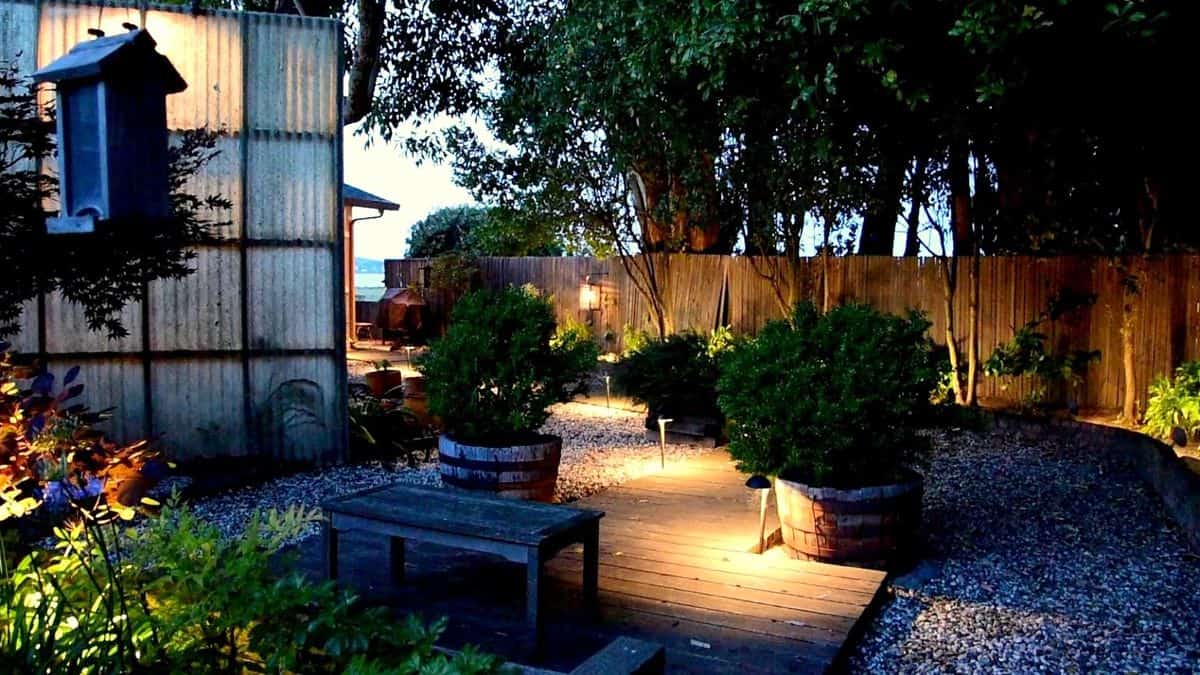 Image Source: CNET
The purpose of lightings for outdoor remains is to lighten up the outer landscape as well as make it safe and secure. Als, to add a decorative element to the outdoor lighting, you can install floor lightings under trees and plants to enhance their aesthetics.
Also, wall lights and lamps also make ideal lightings for outdoor.
Decorative office lighting 
Office lighting is used in various zones of the building, The most prominent areas that need decorative office lighting are:
Minimalist office lighting for cabin
Image Source: The Unstitched 
The use of pendant lights and recessed lights offers ample brightness in a refined manner.
Office decorative lights for room (Conference room)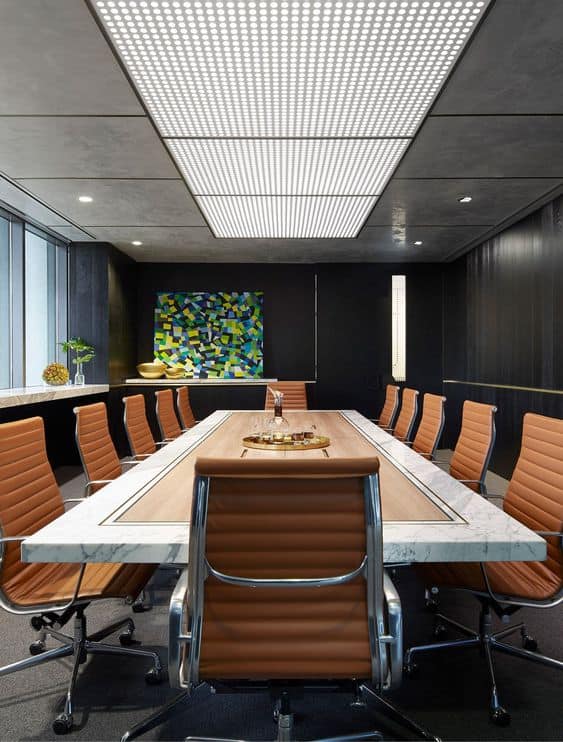 Image Source: Mim design
The office lighting ceiling completely transforms the look of a dull conference room. Also, the LED panels with recessed lights brighten up the room cheerfully.
Decorative lights for reception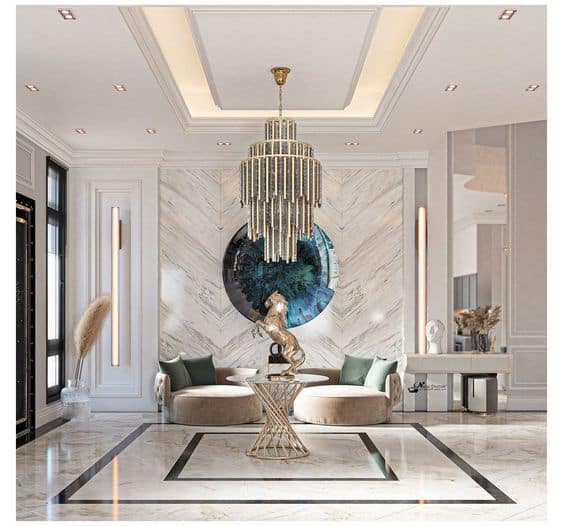 Image Source: amazon 
Give a luxurious look to your office hall with a statement chandelier, cove lights, and recessed lighting.
Challenges faced by decorative lights in India
Although the lighting industry seems huge and glamorous, the reality is slightly different from that. The market does not fully meet the requirements of the consumers.
There is a limited variety of decorative lights such as cove, recessed, rail lighting available in the Indian market.
Even the big brands have a limited range of decorative lights.
Chinese lights dominate the Indian market with their low-quality lights.
Also, there are some European brands functional in the Indian market. However, most of them are over-priced and extremely high-end.
Most of the products seem outdated.
Proper sorting and ranging of the designs to target a definite user group is not done.
It is not easy to find theme-based outdoor and indoor decorative lights.
But, the users are ready with open arms for newer innovations and introductions in the market. Moreover, they also have a good taste for lighting designs.
As a result, people are looking up to international lighting exhibitions such as EUROLUCE, Hong Kong International Lighting Fair, Guangzhou International Lighting Fair, Ligh+Building Frankfurt, LIGHT India +LED, and many more with immense hope and expectations.
Top decorative lighting brands in India
EGLO manufactures top-quality outdoor and indoor decorative lightings for homes and offices. Also, these lights are integrated with the latest technology to give smart lighting features to the users.
This Chennai-based brand offers high-quality, durable, and sustainable lightings for homes and offices. Also, operational for the last 40 years, K-LITE designs all kinds of track lights, pendants, chandeliers, decorative lights for wall, and much more. Moreover, the brand uses special LED lighting sources to make its products more energy efficient.
Just like its name, TISVA designs unique decorative lights. Also, it offers a vast range of luxury chandeliers such as Spanish, Italian, Egyptian chandeliers, crystal, and borosilicate chandeliers. It also manufactures pendants, decorative lightings for wall, and many innovative varieties of lamps.
Another famous brand, Jaquar lighting offers a good variety of decorative lights. Also, its high-performance decorative lightings give visual clarity and dazzle the house with their glitz. Thus, the decorative ceiling lights, lamps, and decorative lights for wall by Jaquar lighting beautify your space.
Our decorative lighting picks (Buy Here)
HOMESAKE Contemporary Decor Gold Solid Metal Ceiling Lamp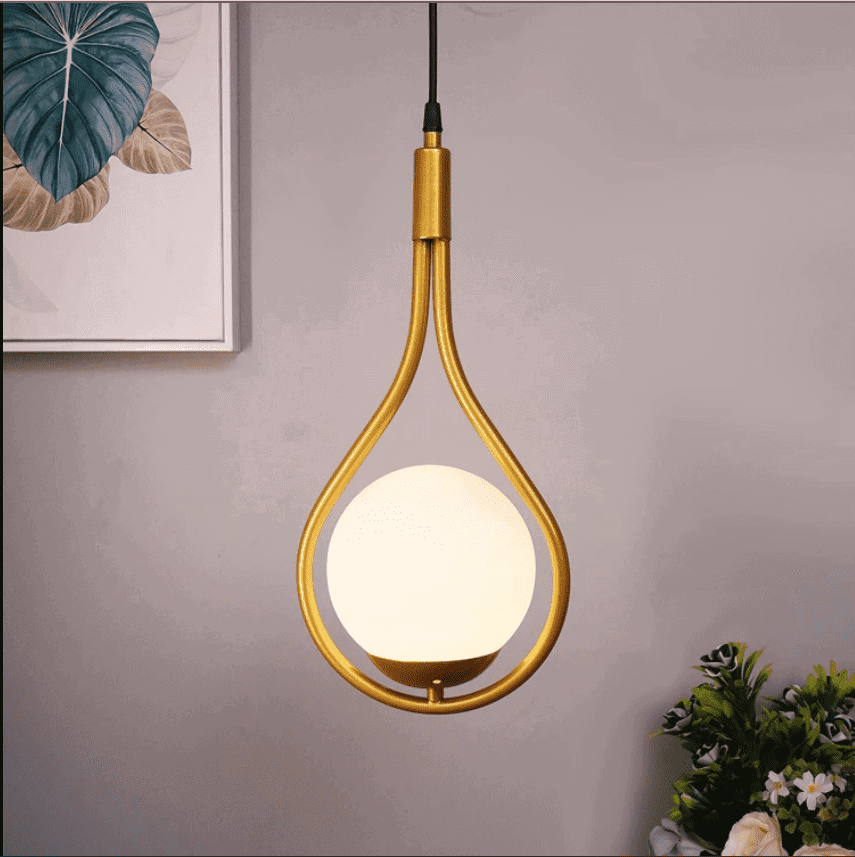 Ouch Cart Decorative Floor and Swing Arm Floor Lamp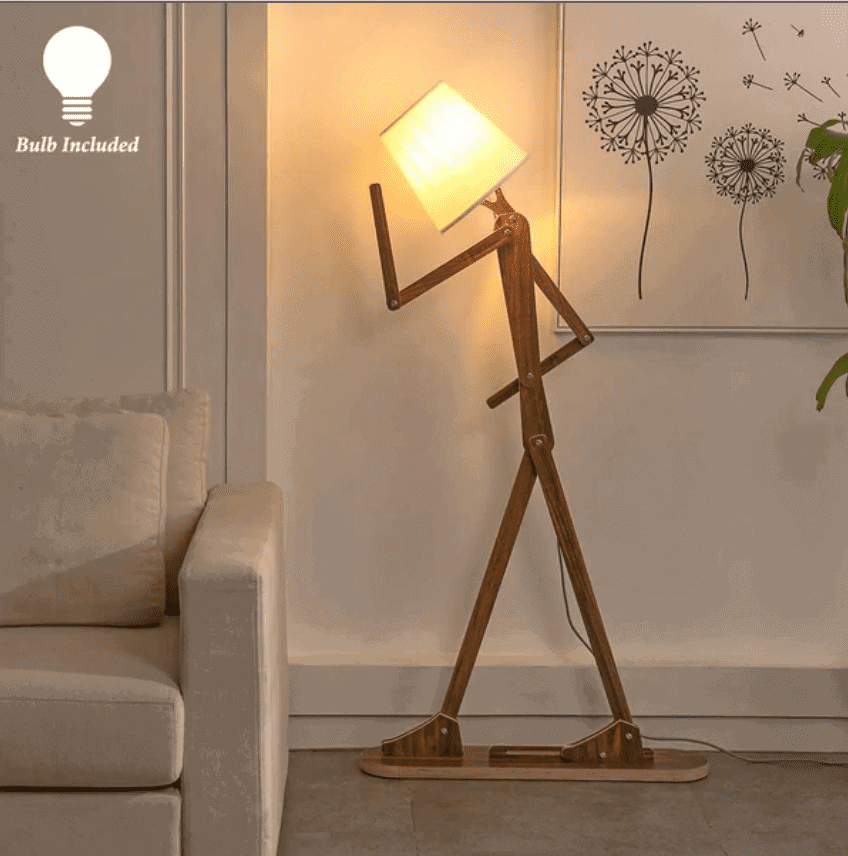 Eglo TOWNSHEND pendant light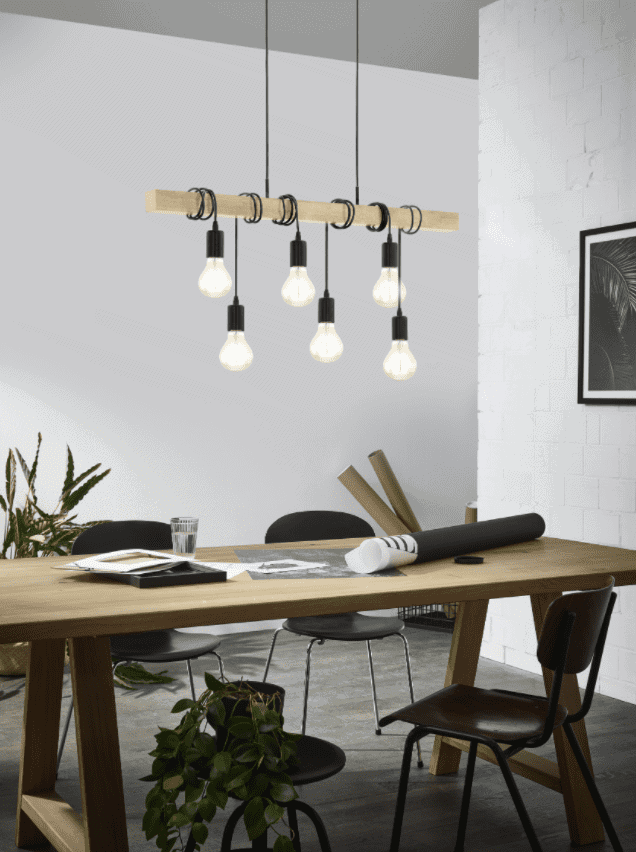 DecorFur Postmodern Designer Living Room Glass Wall Lamp
Artment Modern Art Giraffe Table Lamp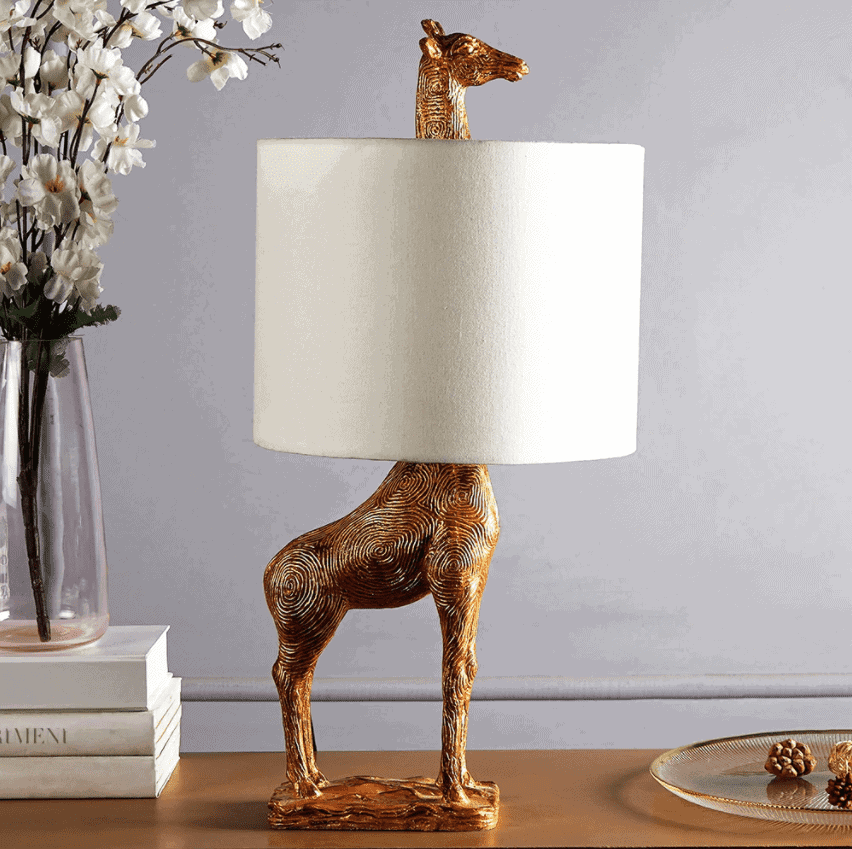 Jainsons Emporio Preston 5-Lamp
White Teak GOLD PICTURE LIGHT
Eglo CHESTER-P table light
TISVA Italian Chandelier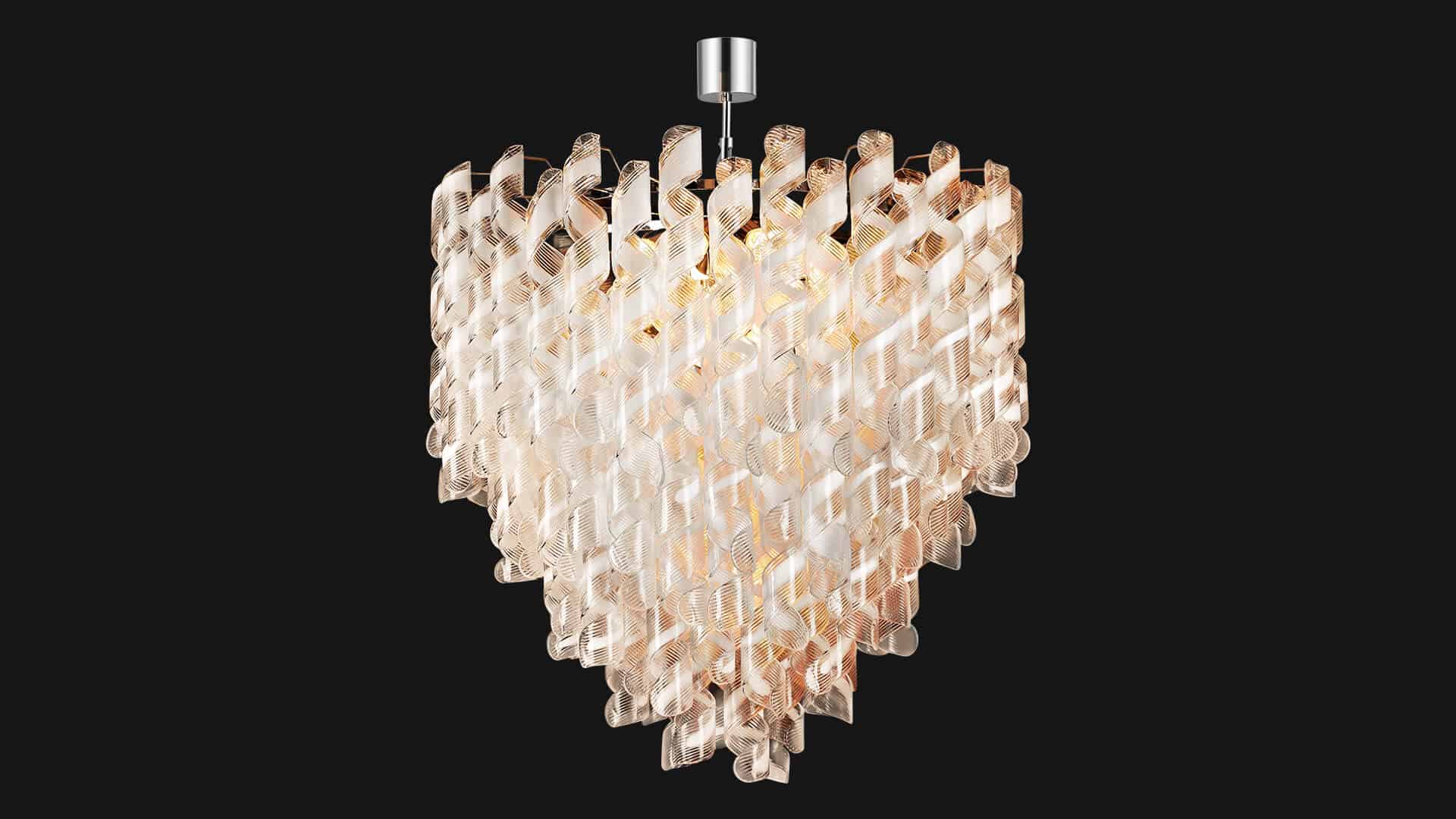 Decorative lights for rooms (Image Gallery)
Conclusion
A lot can change with the best decorative lightings such as cove, rail, recessed & wall lights. Also, lighting is an important part of home décor and users are becoming increasingly conscious about choosing the right lights for their homes and offices. These lights transform the aura and mood of the rooms.
So, as an interior designer, it becomes even more important now than ever to not only choose the right aesthetic lights with an energy-efficient lighting source but also place them properly for the best impact. Also, the Indian market is evolving every day. Thus, make sure to stay updated with the latest additions.
In addition to that, it becomes important to understand the types of fancy lightings such as cove lighting, chandeliers, pendants, track lightings, strip lightings,  and other portable lightings.
The lighting sources are as essential as lighting fixtures. Also, the type of light bulb you use determines your cost-efficiency. So, choose smartly. LED light bulbs are better than all other lighting solutions.
Also, the different home designer lighting ideas for living rooms, bedrooms, bathrooms, and other areas enhance the beauty and functionality of the house.
The comprehensive information about decorative lighting helps the professional make the best decisions.
If you want to buy top-quality lights from the best brands, click on the link given below to check your options and submit your inquiries:
For more details, contact below:
Email: mukul.jain@buildingandinteriors.com
Mobile: +91 99676 32127
[vvsmustread]