The perfect lighting can do wonders for your house by transforming the rooms from dull and gloomy to vibrant and gorgeous. Whether you are illuminating your office or home, having a proper lighting plan is important. Lights can be functional as well as aesthetic which balances your decor. Similarly, wall lights can be used as both ambient and task lights in the design. Moreover, they add up the brightness and make your space more welcoming. Also known as wall sconces, these come in a wide range of colours, materials, and styles. Wall lights are key components of any layered lighting scheme and can be incorporated in areas that require lights, such as the bedroom, living room, bathroom, kitchen, or any particular space like a staircase. 
In this article, we have provided a comprehensive guide to help you select the ideal wall lights for your home. Furthermore, we have shared helpful placement tips for the bedroom, living room, kitchen, and bathroom. For your convenience, we have also provided a list of buying recommendations, approved and reviewed by professionals. Keep reading for additional details! 
If you want to buy top-quality lights from the best brands, click on the link given below to check your options and submit your inquiries:
For project enquiries, contact below:
Email: mukul.jain@buildingandinteriors.com
Mobile: +91 99676 32127
How to choose the ideal wall light to decorate your space? 
Material

 
Material matters, especially when it comes to lighting. As trends shift and tastes evolve, it's critical to pick timeless lighting that complements your space. The following are the most popular materials used for wall lights: 
Metal:

Known for its longevity and sustainability, metal can be a good choice. If you want to go for a minimal look, you can opt for brass. Moreover, brass finish sconces are rising in popularity and require minimal upkeep and cleaning. Also, aluminium can be a great option if you are looking for outdoor lighting and high-output fixtures.

 

Glass:

One of the most common materials used in lights, glass highlights luxury and crystal-like extravagance. Glass fixtures are easy to clean and are available in various designs. Plus, their design captures and scatters light very well, making lovely patterns on the walls.

 

Fabric:

The trend of using fabric with lights is booming nowadays. It provides a pleasing look and a peaceful atmosphere. Fabric lampshades are mostly preferred for bedrooms.

 
Size, shape, and style 
Before selecting the wall-mounted lights you want to use, decide their size. If you have any hanging lights or a chandelier installed, you can seek matching wall lights. Otherwise, choose one from the variety of wall lights available in the market such as wood, crystal, polyresin, ceramic, etc. in combination with different styles, such as barn lights, armed sconces, wallchieres, and LED lights. If you want general or ambient lighting for the living room, go for glass lamps with nice diffused lights. However, for task lighting, such as in the kitchen, you can opt for lights with a more direct spotlight effect. Also, there are many different types of fittings available, including ones with adjustable arms and vertical torchiere styles.  
Height

 
The ideal height and spacing for your wall lights will depend on a variety of factors including the size and style of the light fitting, the dimensions of the room, and the look you want to achieve.  
As a general rule, these lights should be installed 152-170 cm (5-5.5 feet) above floor level and should be spaced 250-300 cm (8-10 feet) apart. To prevent glare from the exposed bulb, you should attempt to have the top of the wall light sit at eye level. 
However, this is only a guideline; if the room has high ceilings (say, more than 10 feet), or if you're hanging wall lights in a bathroom or bedroom, you may need to adjust these heights accordingly. 
Placement

 
Wall-mounted lights are an excellent addition to any room of the house. To create a welcoming entrance, you can include lighting in the hallways. Wall lights also look great in living rooms when coupled with table lights, floor lights, and pendant lights hung from the ceiling that creates a "lightscape" to fit a particular task or mood. Additionally, using LED wall lights in bedrooms instead of traditional table lighting not only frees up space on the bedside table but also gives the area a fun, contemporary look. 
Setting up your furniture first will let you determine how much lighting you need. Although a table or floor lamp may provide ample illumination, wall lights remain crucial in lighting up a room properly. Planning your lighting should always come after planning your furniture. Later, you may always adjust or reorder. 
A wall lighting guide: How to light your rooms? 
Wall lights for bedroom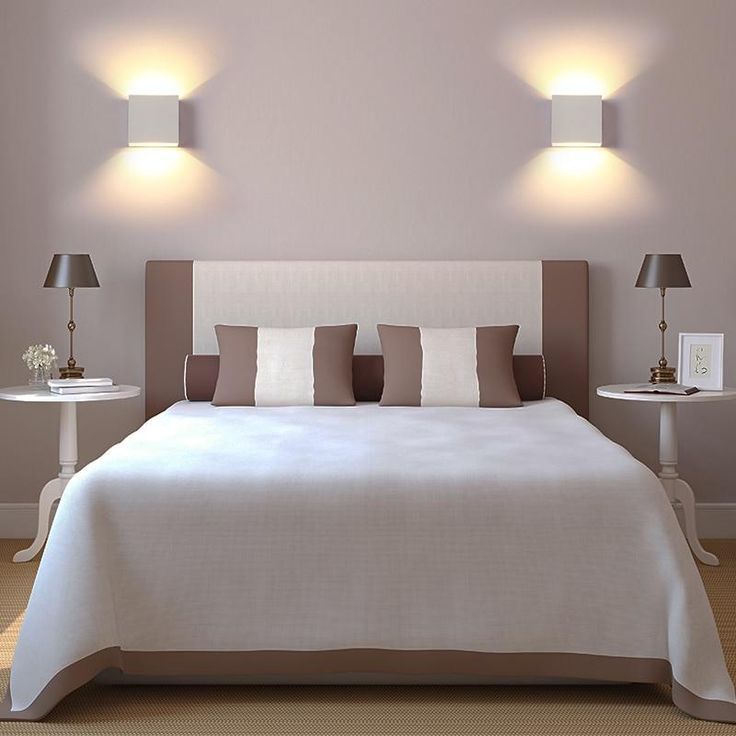 Image Source: Raypom on Pinterest 
When it comes to installing wall lights in the bedroom, these are frequently placed on the bedside. Being wonderful reading lights, these are a great option when the overhead light is too harsh. You can opt for a wall sconce with a fabric cover; it will diffuse the light by creating a cosy, warm glow in the bedroom. While incorporating wall lights in the bedroom, put the bedside wall sconce 30 to 36 inches above the top of the mattress and no more than a foot from the bed's sides. 
Pro Tip: For bedside light placement, adding a dimmer is a wonderful choice so the user can lower the brightness as night falls.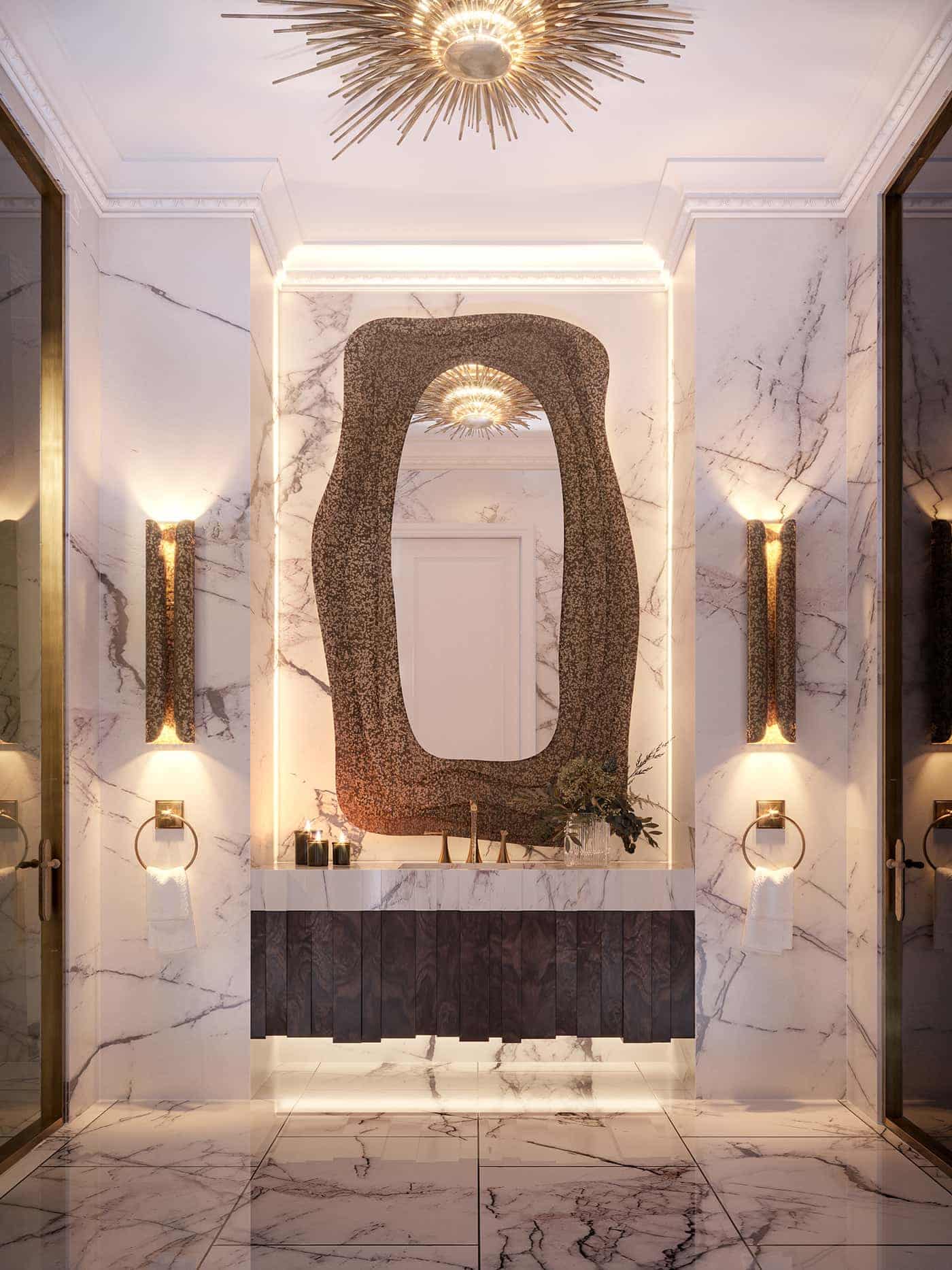 Image Source: Behance
For a flattering, even, and glare-free effect, place two lights on each side of the mirror (at least 28 inches apart and 5 feet above the floor), with the centers sitting slightly lower, at around eye level. Try installing lights that are as wide as your mirror if you have double wash basin vanity. Also, make sure the wall lights you choose for your bathroom are suitable for wet areas to prevent damage from humidity or direct water. 
Pro Tip: While installing wall lights in the bathroom, remember to place the fixture such that the task lighting is oriented down and the ambient lighting is pointed up.
Wall lights for living room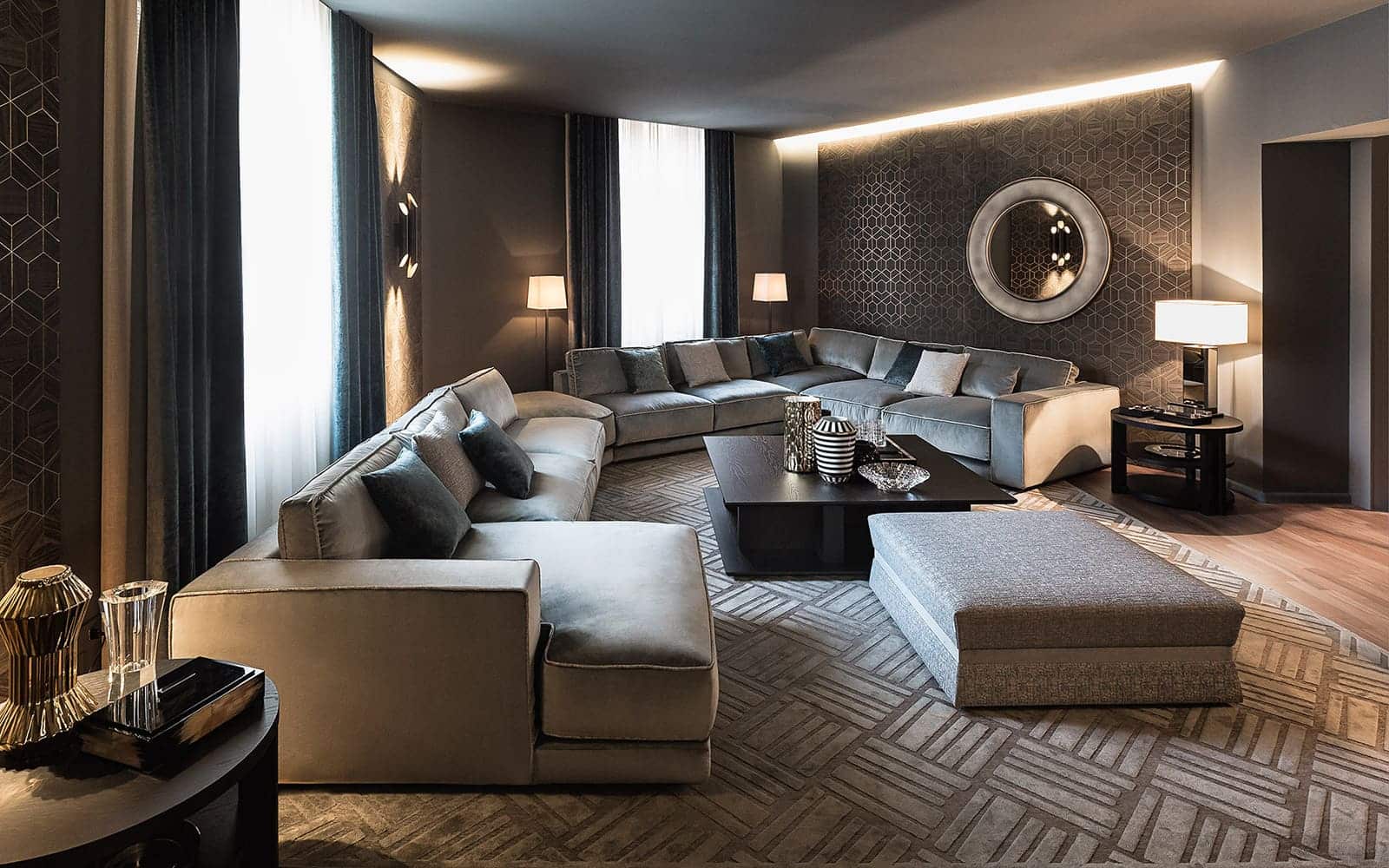 Image Source: Lorenzo Pennati on Behance
Looking for a supplementary source to brighten up your living space? The wall lights are an excellent choice to light up your living room. Wall lights can be used to illuminate dim corners in living rooms that typically have an overhead, primary light source like a chandelier. These can add a pleasing layer of more indirect light. In addition, wall sconces are sometimes used in bigger rooms to draw attention to a particular feature, like wall painting.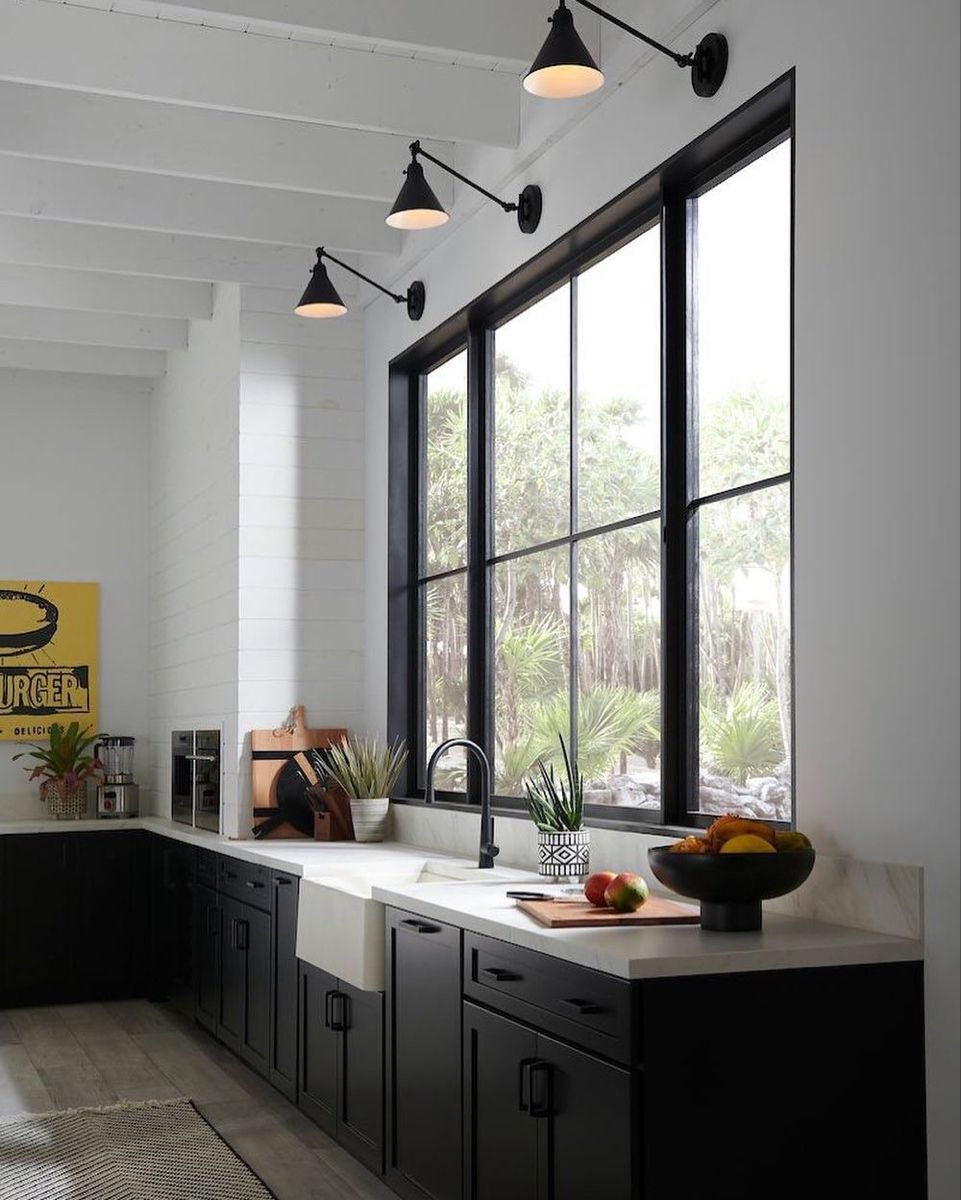 Image Source: Briley armed sconce on Pinterest
The kitchen demands careful consideration of task and ambient lighting due to its high emphasis on the activities of food preparation and cleanup as well as its propensity to be a gathering place. For best results, consider the task lighting over the sink and on the counters, where the majority of the work is done. 
Don't rely on an overhead light that casts shadows on the people working at the counters. Rather go for undercabinet lighting as it is a good way to illuminate the countertop and work surfaces. 
Pro Tip: The various shapes and designs of LED wall lights make them space-efficient and highly suitable for crowded areas like kitchens. 
Looking for adorable wall sconces to make your room shine? Get 'em here!

 
Ikea Havsdun LED wall lamp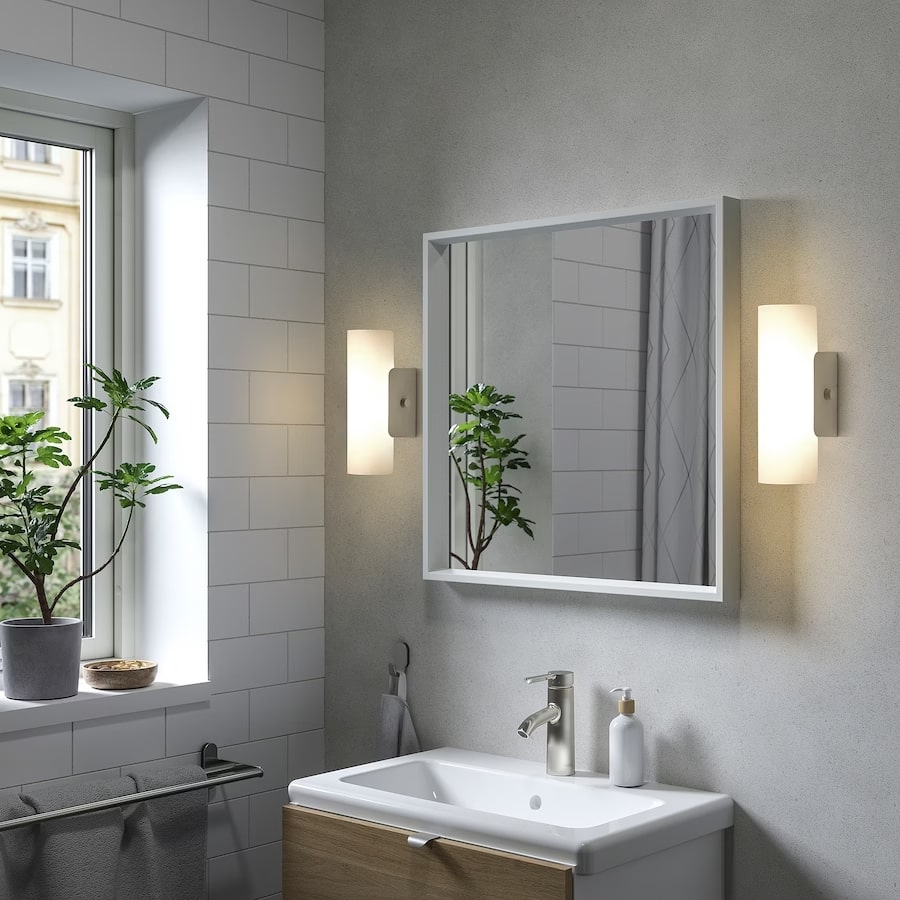 The White Teak Company Enchanted Crystal Light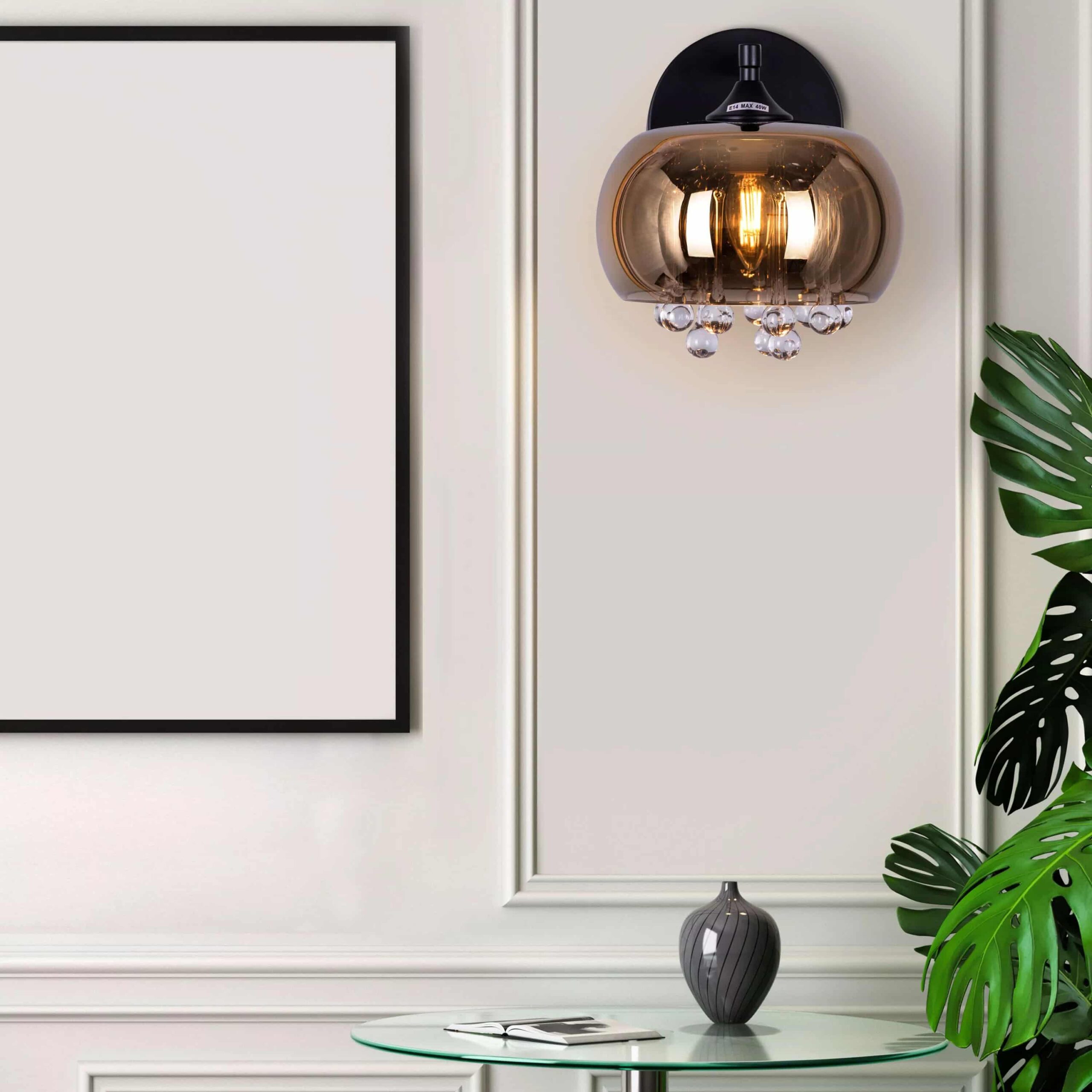 Jainsons Emporio Chloe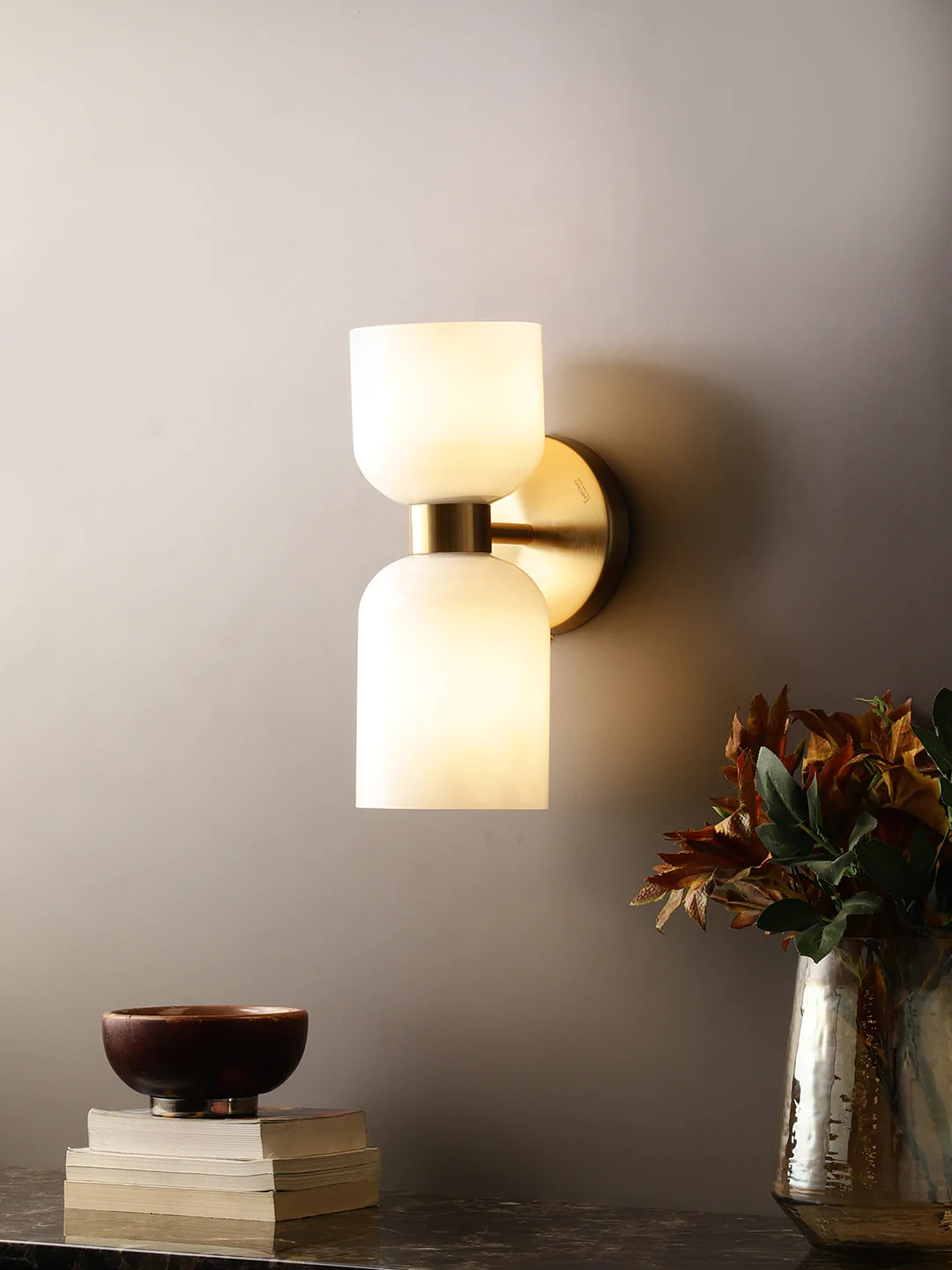 Urban Ladder Mallavi Lamp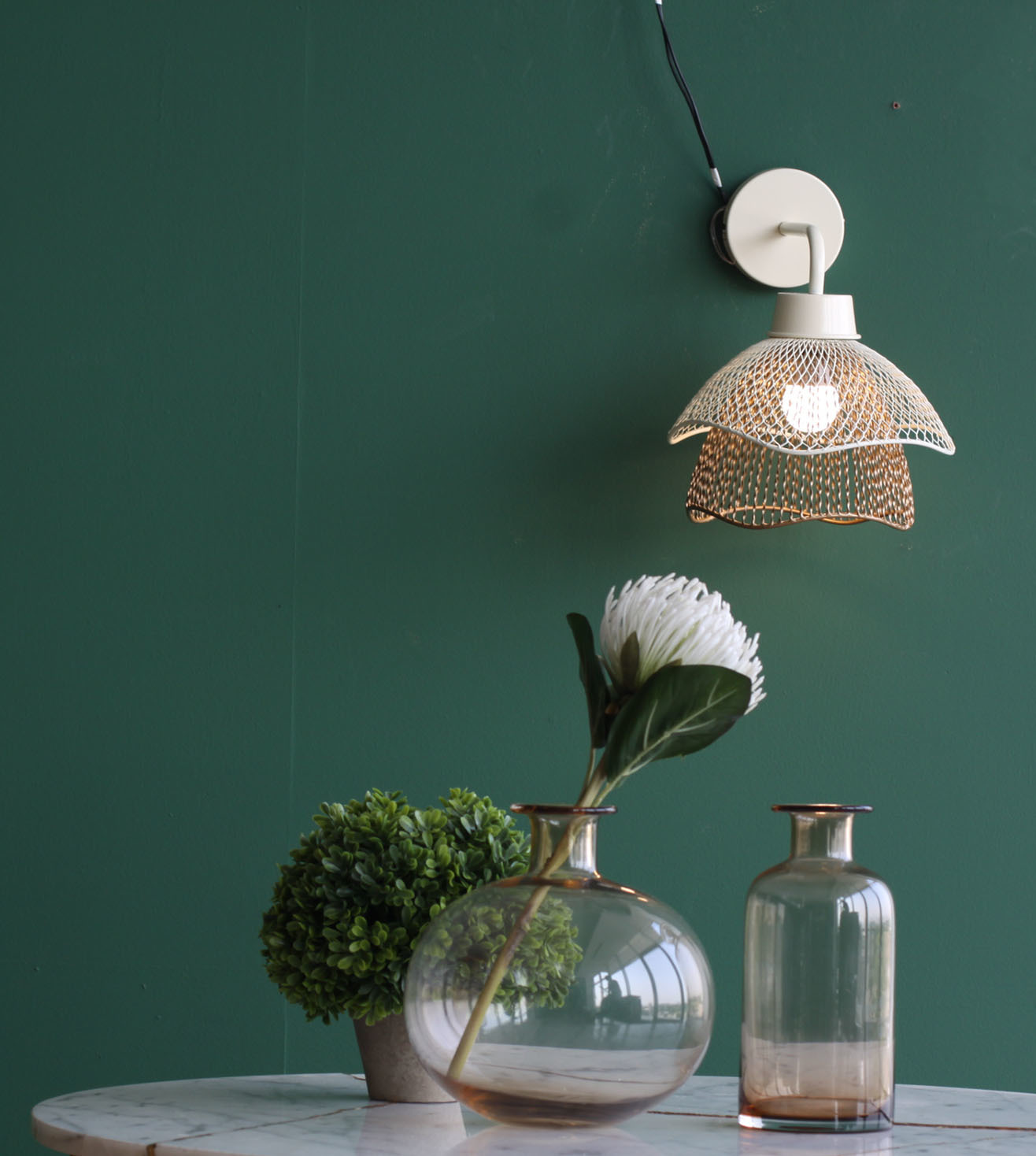 Renovation Factory Barcelona Light Gold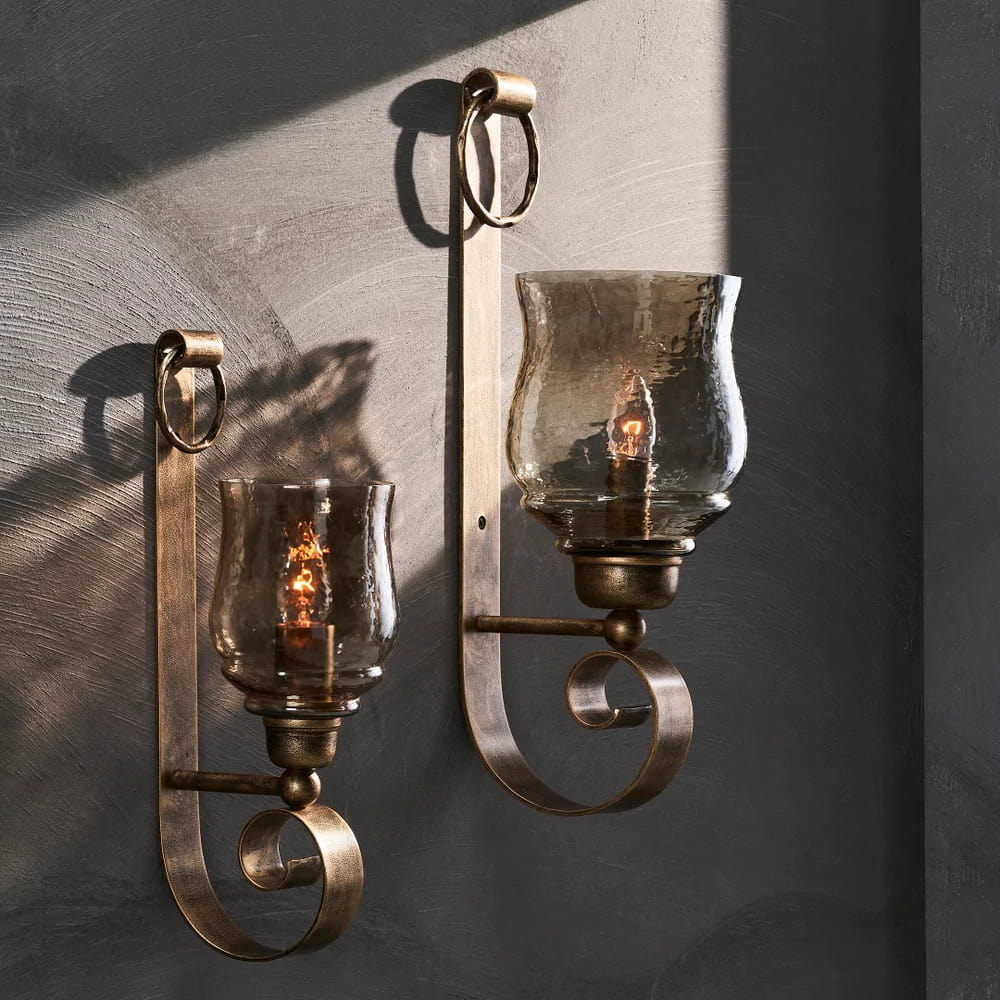 Nykaa Fashion Devansh Multi-colour Mosaic Light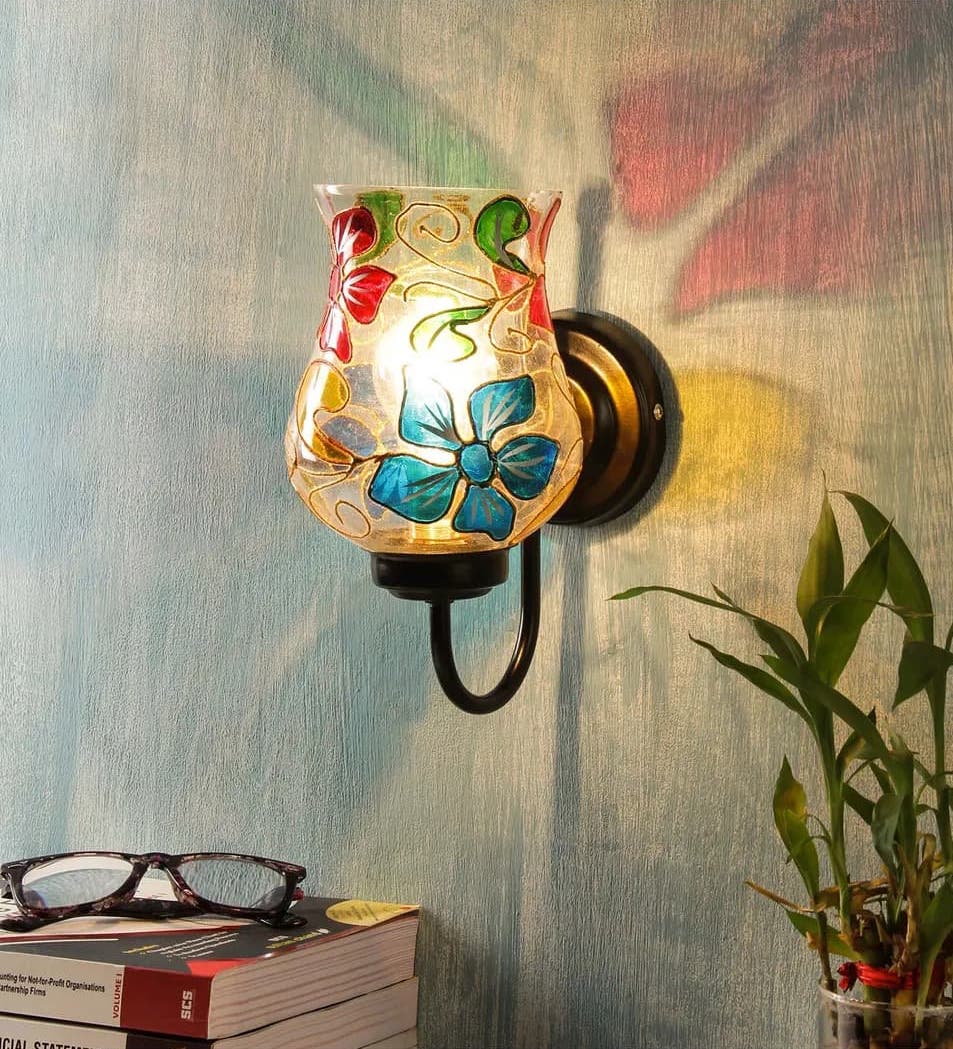 Ikiru Klimpt Cane Lamp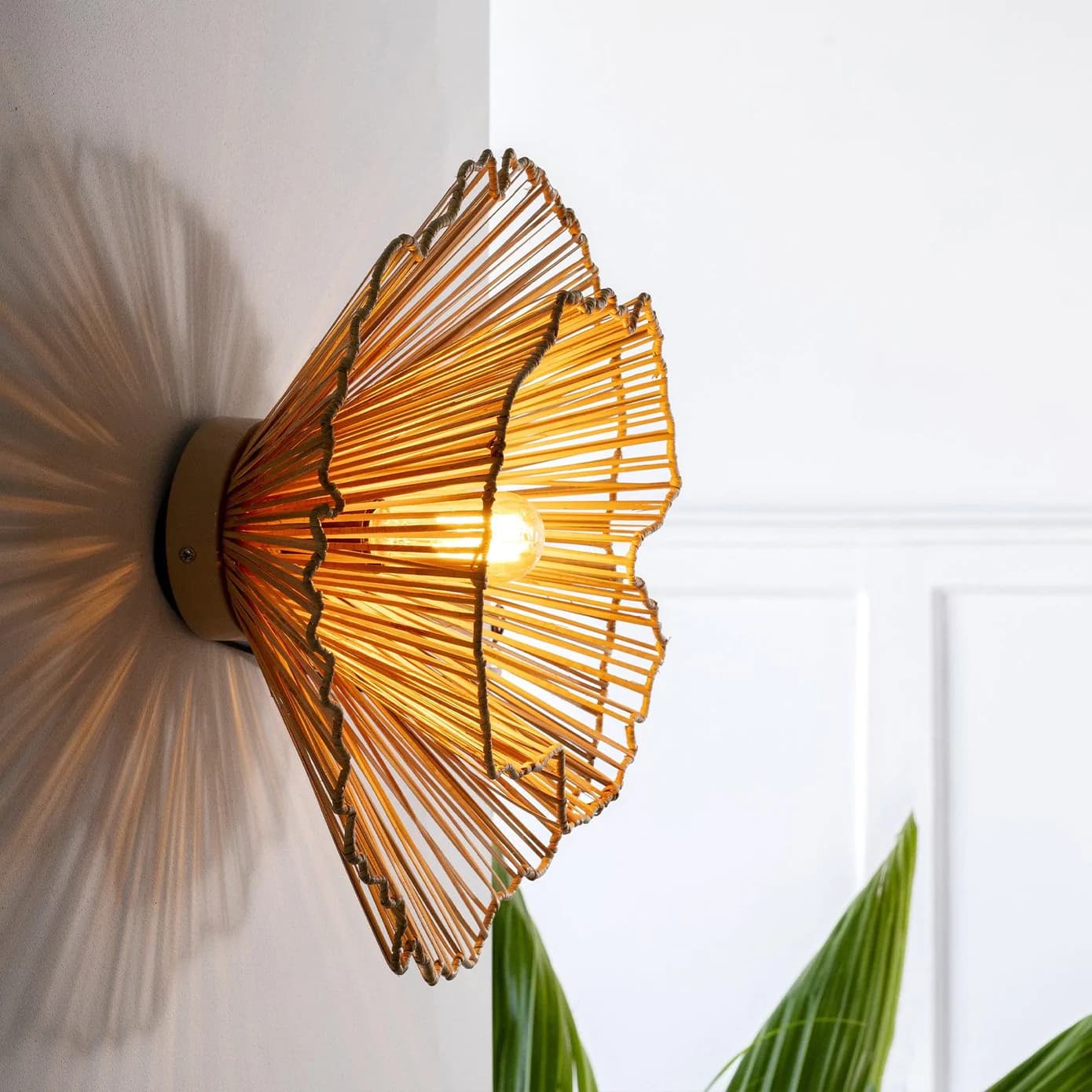 DH Gate Bedroom Dear LED Wall Light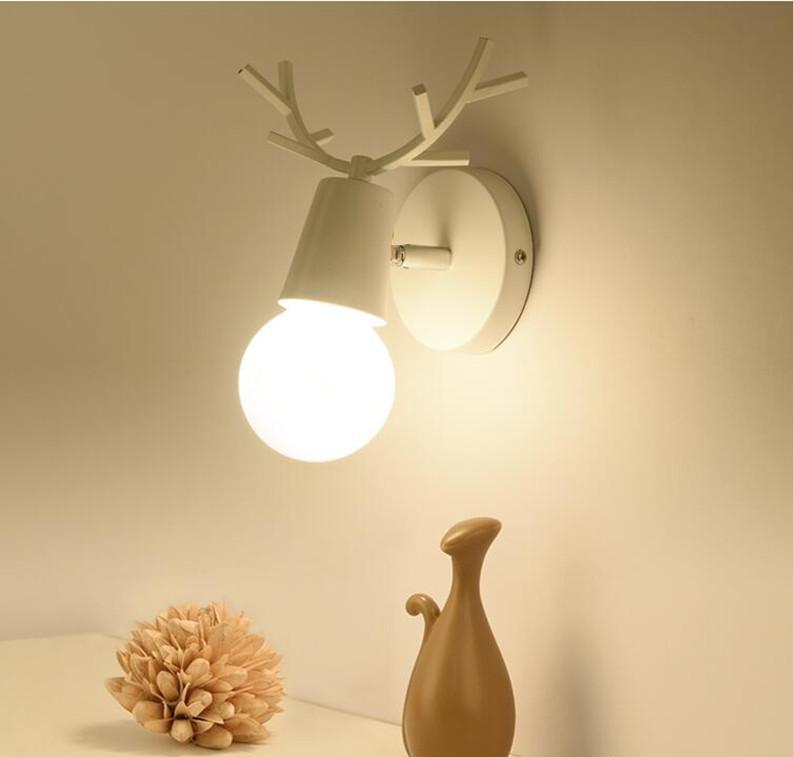 Phillips Poise LED Wall Light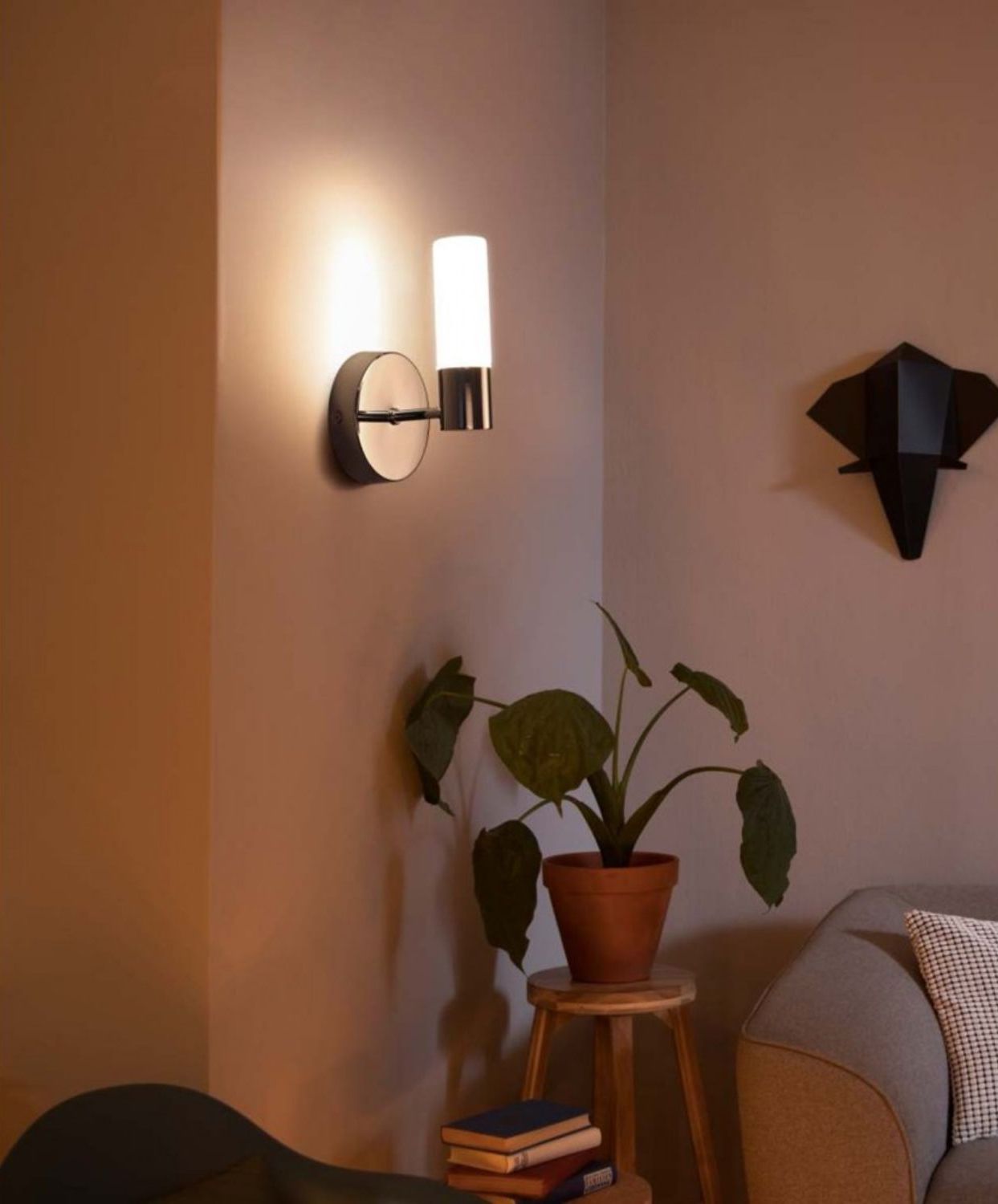 Fandom Lights Crystal Mashal Modern Gold Metal Light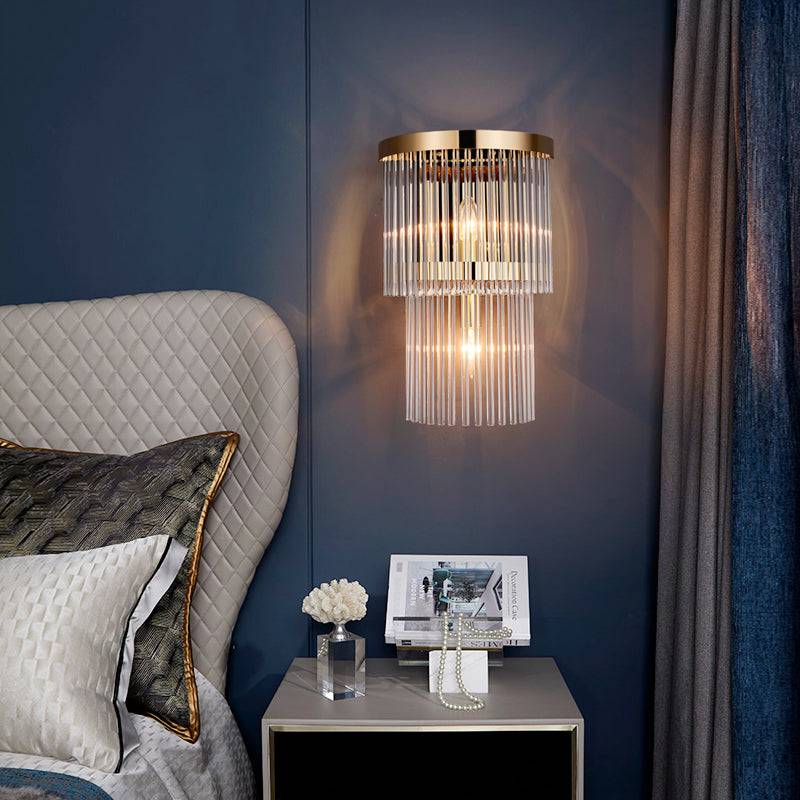 Pepperfry Antique Brass Metal And Glass Light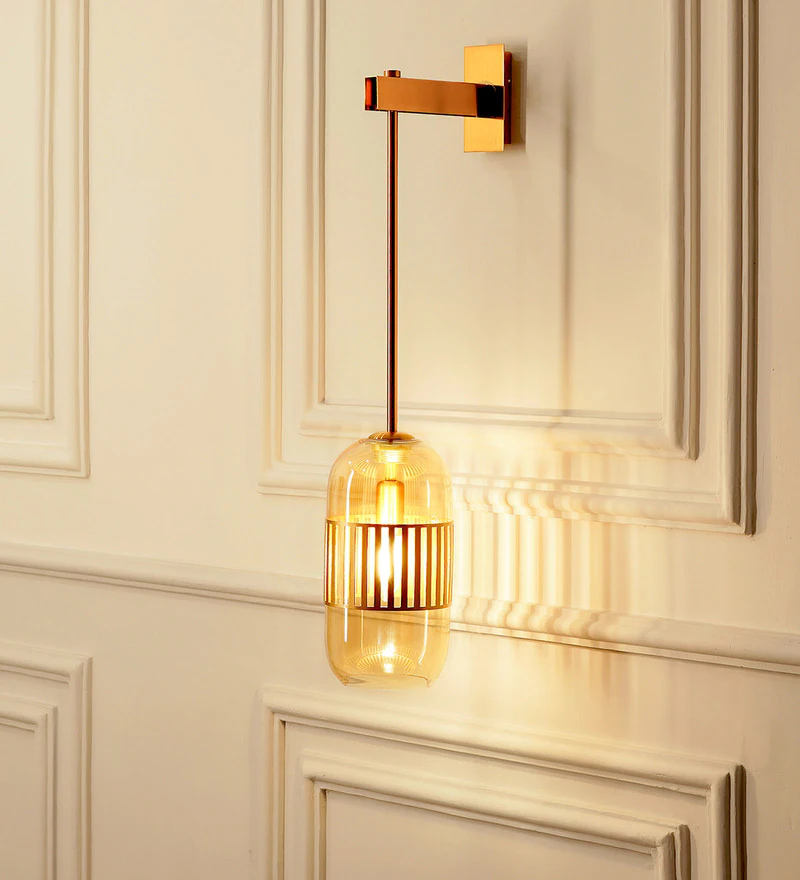 The White Teak Company Get In Line Light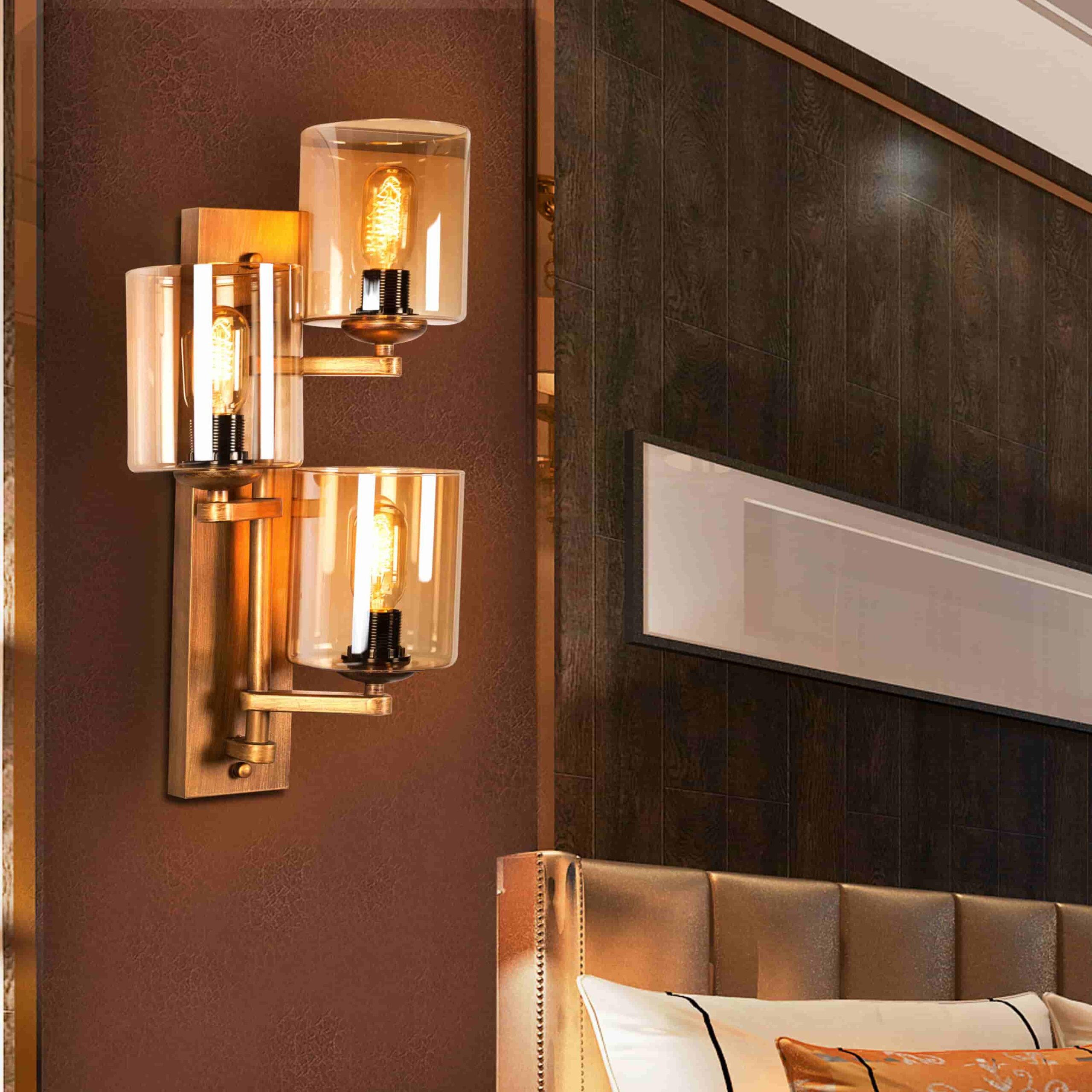 N-Lighten Modern Minimalist Golden LED Tube Spotlight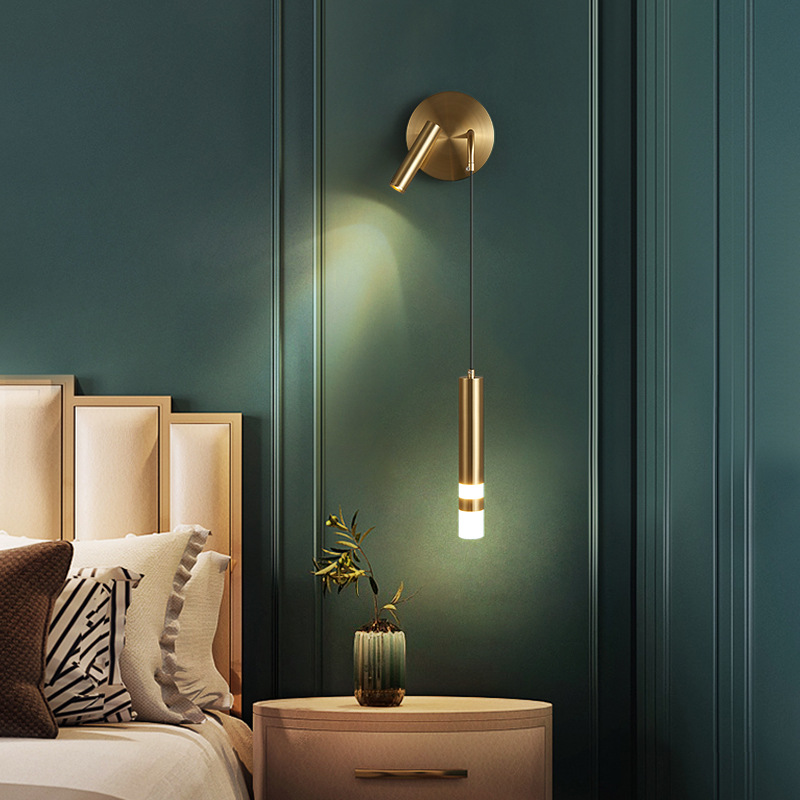 Wall Mantra Brass Gold Classic Round Light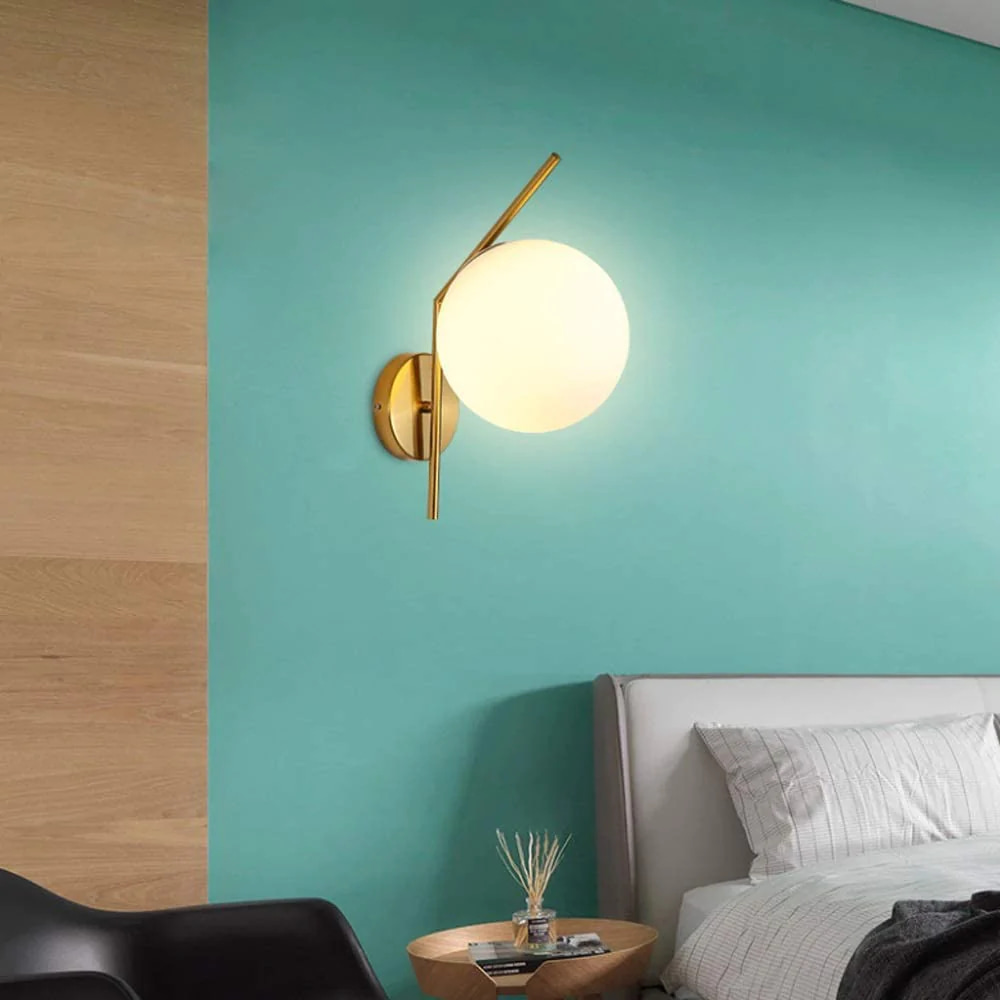 Pepperfry Parisian Distressed Wooden Light with Dainty Embroidered Shades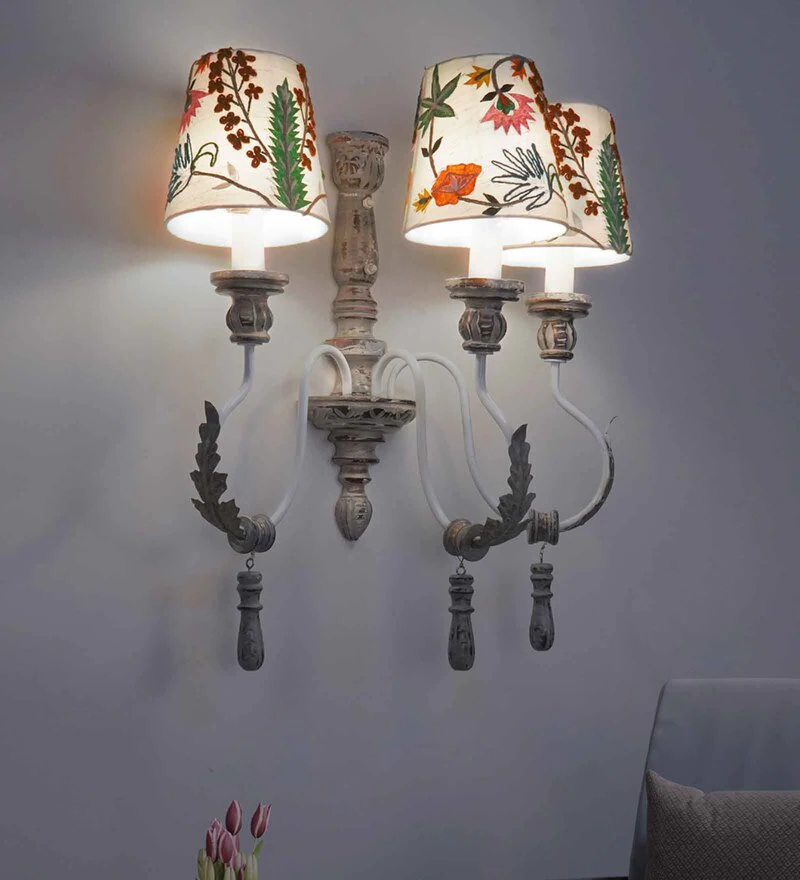 Conclusion 
Lighting is an essential component to make your space functional and comfortable. Proper lighting can give your space a warm, earthy look or a cool, tranquil look, depending on how you use it. Therefore, there are endless options available for you to choose from and it's not just limited to the shades. You have options in materials, fittings, styles, and types, such as barn lights, armed sconces, LED wall lights, etc. After you have learned about these options and selected your desired lights, position them in a way that neither the workflow nor the aesthetics are hampered. Therefore, remember to place them at a minimum of 170 cm above the floor level and space them at least 300 cm apart.
Now that you know how to choose the best wall lights and install them, feel free to use the above-mentioned buying options to get the gorgeous wall lights and modify your space today! 
If you want to buy top-quality lights from the best brands, click on the link given below to check your options and submit your inquiries:
For project enquiries, contact below:
Email: mukul.jain@buildingandinteriors.com
Mobile: +91 99676 32127
*The featured image used in this article is from Lightology
[vvsmustread]