The effectiveness of the cooktop or hob we use influences how efficient the cooking area is. The term "cooktop" is a general term in India for a portable cooking range – the kind that has been used traditionally and is still widely used today. However, in urban Indian kitchens, built-in hobs are quickly replacing the traditional freestanding hob as a popular addition. As compared to free-standing gas stoves, these merge with the level of the kitchen countertop to lend a clean, modern, and seamless look to the kitchen. These modern hobs give the kitchen a cohesive appearance and are a wonderful way to elevate the modular kitchen's design factor.
Therefore, when we think of cooktops, conventional stainless steel appliances probably aren't the first thing that springs to mind. Modern kitchen interiors work well with some of the sleek new-age cooktops. Some of them include control knobs on the sides, giving it a very modular appearance.
The once-plain kitchen has undergone a stylish makeover to become the centre of the home where families congregate and have fun. Siemens cooking appliances, which have been optimised for Indian cooking and uphold the elegance of German engineering and design, are the only choice if creating a gorgeous, functional kitchen is on your mind.
So, keep reading to find out the different types of cooking centres that can be created in a modern luxury home, things to consider while selecting the right one, and the must-have hobs offering superior aesthetics and functionality for any kitchen design.
Things to consider while selecting a cooking centre
The selection of the cooktop requires extensive planning. The type of hob you install in the kitchen has an effect on how it looks, how you work, how much space is available beneath the counter, etc. While the modularity and sleek appearance of built-in hobs, as opposed to traditional cooktops, draw us all to them, perplexity about which type to choose lingers in our minds. One should consider aspects like installation, materials and finishes, efficiency, upkeep, and convenience of use in addition to the current trends.
Following are a few important factors to consider while selection to strike the right balance of aesthetics and functionality:
Cooking zones
Various shapes, sizes, and configurations are available when it comes to hobs. Considering the concept of the Kitchen Triangle, it is of utmost importance to select an appliance that works in harmony with the rest of the elements. Most kitchen tasks require you to go back and forth between the cooktop, sink, and refrigerator. These areas are linked primarily to one another by the work triangle. With efficient planning, you can avoid having to move around the kitchen a lot.
Ergonomics are crucial when designing a kitchen. Therefore, make sure to place the appliances within easy reach and in such a way that they do not hinder the work triangle.
To assess the ideal appliance for a kitchen, it is essential to know how many pots and pans are typically used at one time and what size are they. Furthermore, consider the design of your kitchen and the size of the worktop to ensure that there is enough workspace around the hob.
Top-of-the-line hobs by technologically savvy brands like Siemens allow you to merge two cooking zones into a larger one making the appliance ideal for people who prep meals in large quantities or like to host guests. These create wide, open areas on the cooktop to accommodate different sizes of cookware, allowing higher flexibility.
Type of hob
There are different types of built-in cooktops available in the market. So, the following is a brief overview of each type.
Gas hobs
These are attractive and provide quick, accurate cooking. Regardless of your preference for interior design, these hobs are terrific options and complement both traditional and modern kitchen designs. These hobs are a standard element in a lot of Indian homes due to their combination of fast heat, fine temperature control, and the durable cooking surface. Moreover, these are quite practical since they quickly balance out the temperature on the cooking surface.
Gas hobs offer complete flexibility in heat intensity, as there are no set temperature intervals to work with. This level of control is why they are popular with chefs and professional kitchens. Equipped with a wok burner or ultra-rapid burner, gas hobs are ideal for stir-fry cooking, using large pans, or searing meat.
Induction hobs
Modern working couples are constantly stressed about time, so finding clever, simple solutions that aid in efficient time management is a necessity. This is where induction hobs become handy.
The coils under the ceramic glass surface of an induction cooktop produce a strong magnetic field when cookware with a magnetic base is placed on it. These coils create a current that quickly produces heat underneath the pan, only where the pan actually makes contact with the cooktop. Since the area around the pan stays relatively cool, cooking times are shortened, heat management is accurate, and the environment is safer. Additionally, cleaning the smooth, flat surface is a breeze.
Induction hobs are becoming increasingly popular due to their low energy consumption, high responsiveness, and rapid heat-up time. The sleek and streamlined design along with the smooth, easy-to-clean surface, makes these hobs a popular choice in today's homes.
Domino hobs
As the name suggests, a domino hob is oblong in shape and 30 cm wide. You may combine two or more domino hobs to create a custom cooking surface. If you already have a 60 cm regular hob, put a domino hob next to it to expand your cooking options.
Domino hobs are useful in a variety of settings. Being a premium addition, these types of hobs are a popular choice for holiday homes. Moreover, for smaller families or individuals living alone who don't require four cooking zones, domino hobs are perfect.
Frame design and installation
The selection of the cooking centre must depend on the space available in the kitchen, the occupants' cooking habits, and the size of the hood. There are two types of surfaces for gas hobs: tempered glass and stainless steel. The distinctive and elegant black tempered glass / ceramic surface design is extremely heat-resistant, easy to clean, and features cast iron pan supports with rubber feet. On the other hand, the high-quality stainless-steel surface design is easy to clean and provides contrast with the cast iron pan supports.
There are a wide variety of frames and mounting styles to choose from when it comes to induction hobs. These include flush design, design frame, steel design, and frameless.
Another element that significantly influences the design of the kitchen is the countertops. Every contemporary kitchen must have stylish counters and appliances that gel well with them. Granite is a common countertop material since it complements practically anything. To best complement stainless steel appliances, choose neutral tones. Even better, any shade of granite will round off a cooktop made of glass or ceramic. Similarly, stainless steel appliances look wonderful next to marble. Despite its beauty, marble might not be the greatest material for a countertop next to a ceramic or glass cooktop. Quartzite, another popular countertop material, is compatible with a variety of kitchen appliances. It is available in a range of hues, including blue and black, despite frequently being bought in white or grey. All types of hobs look good with these colours. Quartzite is also more durable than granite or marble.
Smart comfort functionalities
Smart appliances are evolving to improve the utility and standard of modern kitchens in an effort to make spaces smarter. Induction cooktops with cooking zones that adapt to the size of your pan, automatically connected hobs and hoods, and app-controlled cooking centres with smart displays are becoming more and more popular due to the constantly changing consumer demands. While there are many other types of modern smart kitchen appliances available, hobs and cooktops are a must-have in your house.
Cooking centres by technology brands like Siemens come with a number of thoughtful features that make cooking more enjoyable. The necessary cooking zones are only heated up when your cookware is in place thanks to automatic pan identification, and the residual heat indicator lets you know when it's unsafe to touch. Additionally, features such as automatic switch off, childproof lock button, sensor technology to keep selected dishes at a defined temperature, and app control are absolute game-changer.
Cookware
The efficiency of the hob may vary depending on the cookware used. Therefore, it is essential to look for the proper qualities. Any pan, including ceramic and stone, will work well on a gas hob because the pans are supported above the flame and are not required to have a flat bottom. Whereas, induction hobs are only compatible with stainless steel and cast iron, or pots and pans that have an induction plate built into the base. This also lends an impressive look to the kitchen along with fast and efficient heating. Similarly, cooktops with a ceramic surface work best with aluminium, stainless steel, and copper cookware. Therefore, it's important to check all the options to optimally match the cookware.
Dimensions
The size of the hob is determined by the user's cooking style and the amount of space available in the kitchen. However, pick a hob that is the same size or a little bit smaller if you already have an extractor hood installed.
60 cm is the most common width of niches in the kitchen and four cooking zones are often included with 60 cm broad hobs. There are, however, hobs that are 70, 80, or 90 cm broad, have five or more burners and have variable cooking zones. For compact spaces, it's best to use an induction hob of 30 cm. On the other hand, for a larger cooking area, it's best to use a 70 cm induction hob with integrated ventilation or a 75 cm gas hob with 4 cooking zones. 90 cm hobs offer full flexibility and can hold up to 5 pans. Therefore, these are ideal for professional cooks and kitchens.
Before going for one of the larger sizes of hobs, always check the net measurements against your work surface space to be sure they will fit. It is ideal to select on the basis of how much space is available in the kitchen and the homeowner's cooking habits.
Innovations by Siemens
Modern gas stoves are sleek, colourful, and reflect the impeccable taste of homeowners. From technological updates that make operations easy and convenient to elegant designs that upgrade the look of the kitchen, Siemens offers an extensive selection of cooking centres.
Cooking centres by Siemens
The different cooking centres from Siemens tout the most advanced and intuitive features lifting your cooking to the next level. Siemens design and technology goes beyond everyday functionality and inspires a new way of living.
Hobs by Siemens can fit in different kitchen layouts and enhance the design quotient altogether. Considering all the above-mentioned points, Siemens has designed the following kinds of cooking centres that can be created in any house:
Gas hob
These types of hobs serve the traditional purpose of cooking without compromising aesthetics. These blend seamlessly with the traditional layout and decor of any kitchen.
Siemens gas hobs are stylish, sophisticated, and equipped with stepFlame technology offering precise flame control with 9 levels. These gas hobs are available in a range of widths to suit your kitchen design and needs. The brand offers gas hobs in 60 and 90 cm options.
Induction hob
These hobs feature a ceramic glass surface to generate heat only where the pan makes contact with the cooktop. Induction hobs offer numerous benefits, including reduced cooking times, precise heat control, and a safer cooking environment. Moreover, these are easy to clean due to the sleek flat surface and finish.
Siemens induction hobs make it simpler to create any dish in any size of cookware due to their intelligent sensors, creative integrated ventilation options, varied cooking zones, and variable induction areas. In addition, these induction hobs make the designing process a breeze thanks to their sleek and adaptable design, perfect for contemporary homes.
Domino cooktop (hob, induction, and Teppanyaki)
Domino cooktops are a highly versatile appliance to align with your culinary aspirations. These give you the freedom to design your own cooking centre. Moreover, their ease of maintenance is an added advantage.
Suitable for holiday homes or ultra-modern luxury homes, Siemens Domino cooktops allow homeowners to use a combination of gas hob, induction hob, and Teppanyaki cooktop. To create a custom cooking surface, the 40 cm wide Teppanyaki is ideal for pairing with other 60 cm hobs or 30 cm Domino hobs. Thanks to their smart technology, appealing design aesthetic, and practical yet amazing functionality, Siemens hobs make cooking fun and easy. Siemens Domino Teppanyaki has several intelligent and highly sophisticated features that make life at home much easier and more luxurious. Thus, this appliance is the ultimate cooking experience for serious cooks.
inductionAir cooktop
The Siemens inductionAir system combines the highest cooking standards with built-in ventilation. An extractor and an induction cooktop are both included in the high-performance two-in-one inductionAir cooktop with integrated ventilation. Also known as the venting cooktop, it combines cooking and steam extraction into one sleek unit, eliminating the need for an overhead hood. Therefore, it is a great solution for people who don't want their kitchen to look cluttered by having a chimney. Furthermore, this multi-functional appliance aligns with the minimalistic design of premium homes without compromising functionality.
It gives designers the freedom to create streamlined, contemporary kitchen designs with the added benefit of hassle-free cleaning. The innovative design means that the grease filters fit into an entirely detachable liquid tray unit. It completely protects against spillages and over-boiled liquids. Thus, the Siemens inductionAir cooktop allows you to create a kitchen design with utmost individuality.
Conclusion
Sharing delicious meals with good friends makes it taste even better. Add a sleek, modern kitchen with tasteful appliances to the mix, and the outcome is spectacular. The kitchen, and all it contains, define the energy of a home. Here, the layout encourages independence and creates room for candid conversations.
Siemens offers a selection of meticulously crafted hobs to fit your cooking needs, whether you like cooking on gas or want your hob to take centre stage on a modern kitchen island. In a world where everyone goes out to spend quality time with friends, Siemens cooking centres redefine cooking (and entertaining) in the cosy confines of your home. The brand, which is synonymous with luxury, equips kitchens with cutting-edge technology and style. So, bring home the Siemens cooking centres to give your kitchen a major update!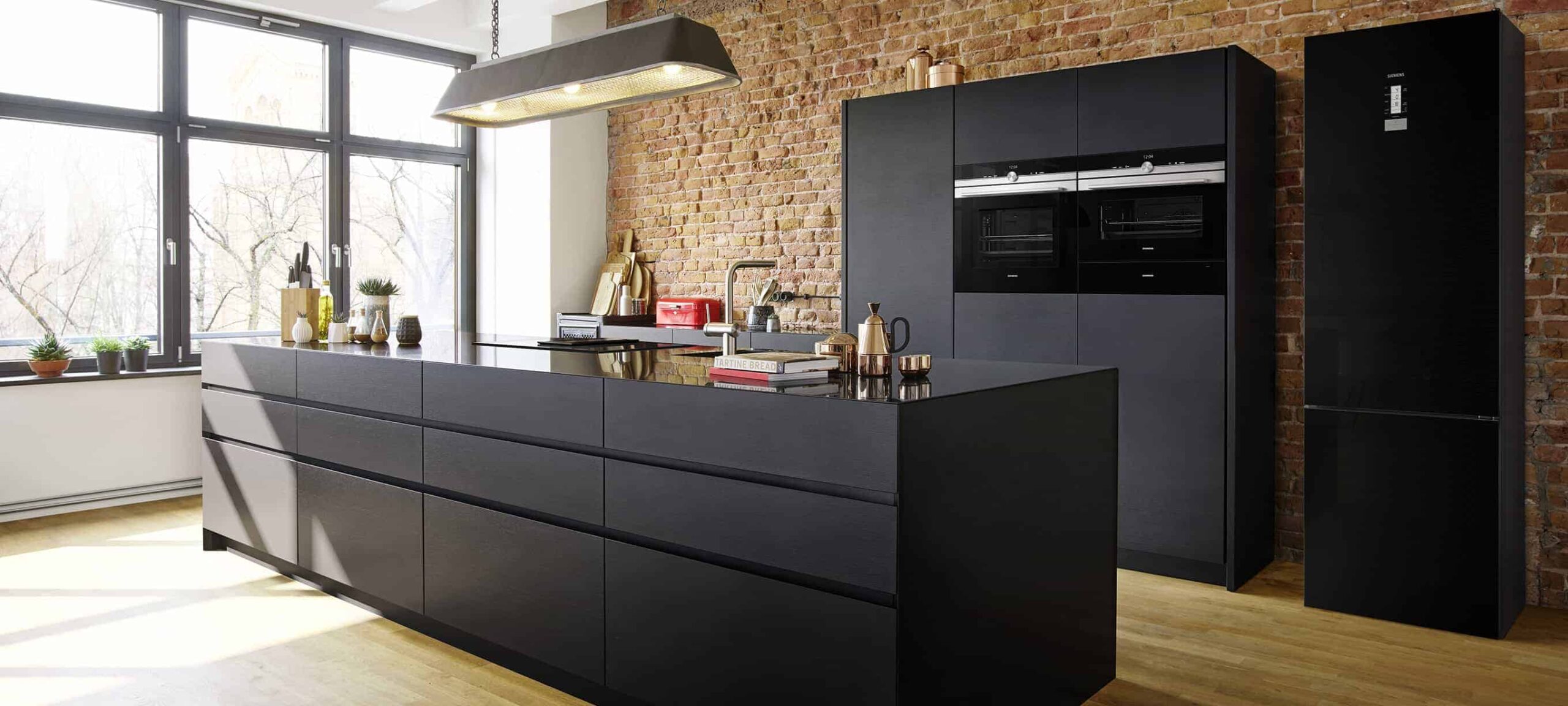 New kitchen concepts have emerged all over the globe. Kitchen is no longer merely a part of the house; it is a window into people's lifestyles. Classic design and architectural characteristics from American and European styles persist in traditional kitchens across the world. Curves and organic shapes, as well as a variety of colours and materials, characterize them. Traditional kitchens favour luxury and elegance, combining natural elements such
[cbxwpbookmarkbtn]