Most people usually spend 8 to 9 hours at their workplace every day. So, it is important that the office has the right set of furniture to make your working hours comfortable. With the advent of interior design in office spaces, it is necessary that the office table designs are in sync with the overall look of the space. When choosing office chairs and table designs you can select from different styles like the executive table for the boss, the conference table, or the floating table. Also, the materials used and office table prices influence the purchase decision.
There are more office table designs in the market than you can possibly imagine. Different office table designs are available as per the design requirement and brand identity of the business.
Since your office table is usually where you spend the majority of your day, it should be conducive to your productivity. To ensure a proper selection of office tables as per the user's needs it is important to take into consideration the budget and prices, space available, and aesthetics.
Choosing the right work desk is as important as picking an ergonomic chair. Many different styles are available ranging from the computer table and writing table to the L-shaped office table.
Picking the best office desk can be especially daunting because you must assess several aspects before purchasing them. We have provided you with a handy guide for a smooth selection of office tables. Read along to buy from our list of the best office table designs available in the market.
If you want to buy project-based office furniture from the best brands, contact on the details below:
Email: mukul.jain@buildingandinteriors.com
Mobile: +91 99676 32127
Office furniture buying guide
Budget and price
It is estimated that most companies spend about 11% of their total budget on office furniture. Therefore, it is safe to say that budget is a decisive factor when purchasing office tables and chairs as the design and ergonomics of your office depend on it. Once you have decided the number of tables and chairs needed for your space it is important to allocate a budget accordingly.  Also, the price of the table or chair should be reflective of the quality of materials used and their durability. It is important to look for the best deals so that you can buy quality furniture keeping in mind budgetary constraints. 
The key to choosing the right furniture is that it should fit well in your office space. Also, it should be in accordance with your working style. Using oversized furniture will look out of place and consume extra space thus restricting employees' free movement. Therefore,  it is vital to determine beforehand the right size of your furniture as per the size of the office. Along with the size, the shape of the furniture you buy should fit well in the office to allow a comfortable arrangement. Enough space should be available for staff movement.
Needs of the buyer
The comfort of the user is one of the guiding factors when buying office chairs and tables. There are various types, and sizes, of office chairs and table designs you can select from. While purchasing an office table it is necessary to consider your body type, the surface area and the storage available. The emerging trend is to use ergonomic office tables to increase comfort and productivity. Additionally, office tables these days are available with diverse characteristics and storage options. While buying the office desks make sure that the height can be modified as per the user.
Materials used
When choosing office tables wood is the most preferred choice as it is resilient and sturdy. Different types of wood are used to make these tables birch, pine, oak, teak, walnut, maple, rosewood and Sheesham. While these wooden tables can be expensive, they are durable and suitable for long-term use.
Stainless steel and engineered wood office tables are also being increasingly used because of their cost-effectiveness and ergonomic designs.
Glass tops for office tables give an aesthetic appearance. Different varieties of glass are used like tempered, clear, tinted, black, and frosted. Tempered glass is a preferred type of glass for table tops as it is a durable and safe option. Glass tabletops are lightweight but expensive.
Additionally, PVC, Polypropylene, and polymer plastics are used for making desks. Plastic office tables are comparatively cheaper than other desk materials but have limited functionality.
Aesthetic Value
How you want your office to look is an influencing factor in your office furniture selection. When choosing a table, its style and shape are as important as the area where the office table will be placed. Well-designed furniture will help in relieving stress, enhancing the mood, and increasing productivity. Also, it is important to take into consideration the brand identity and the colours associated with the brand while choosing table and chair designs.
Different types of office table designs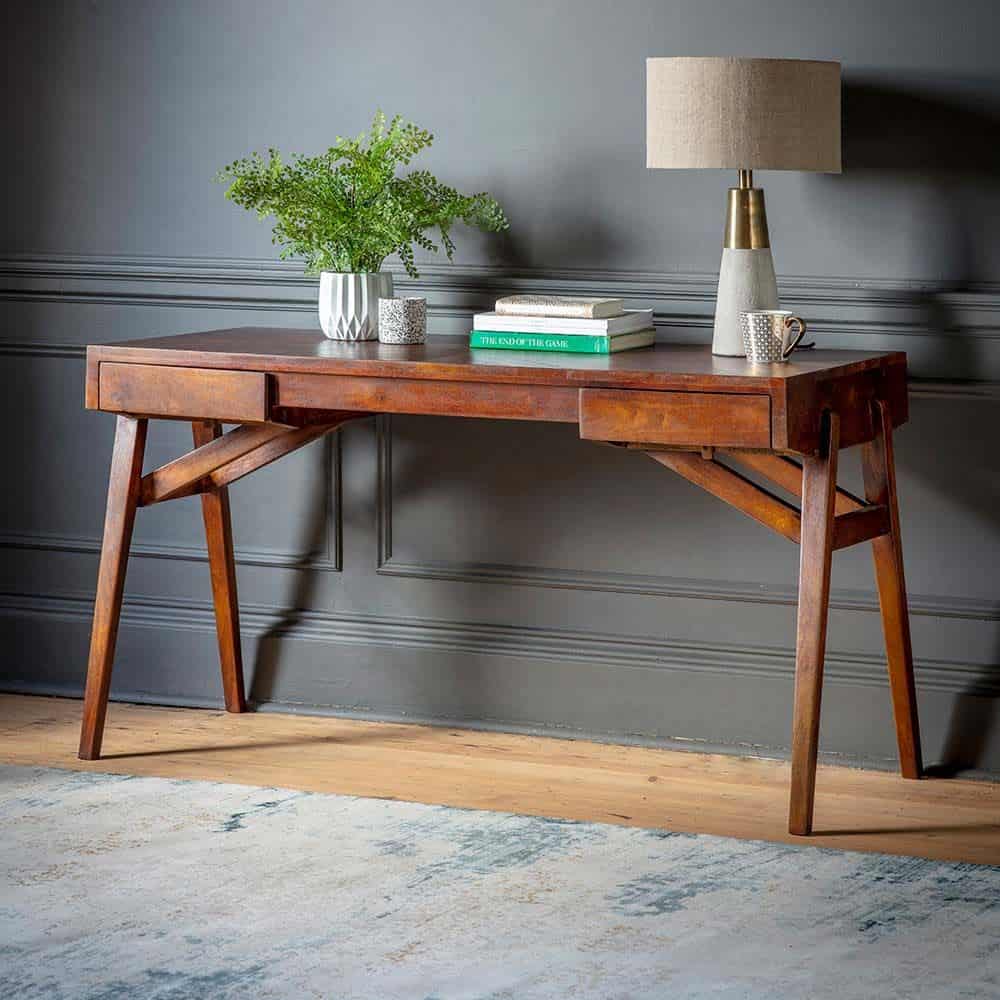 Image Source: Atkin and Thyme
Writing tables are comparatively smaller and are meant for light use. These minimalistic desks can be placed along a wall. Made of a rectangular writing surface, these desks are more suitable for laptops compared to desktop computers. While these offer minimal storage with a drawer or two, these office tables are easy on the pocket.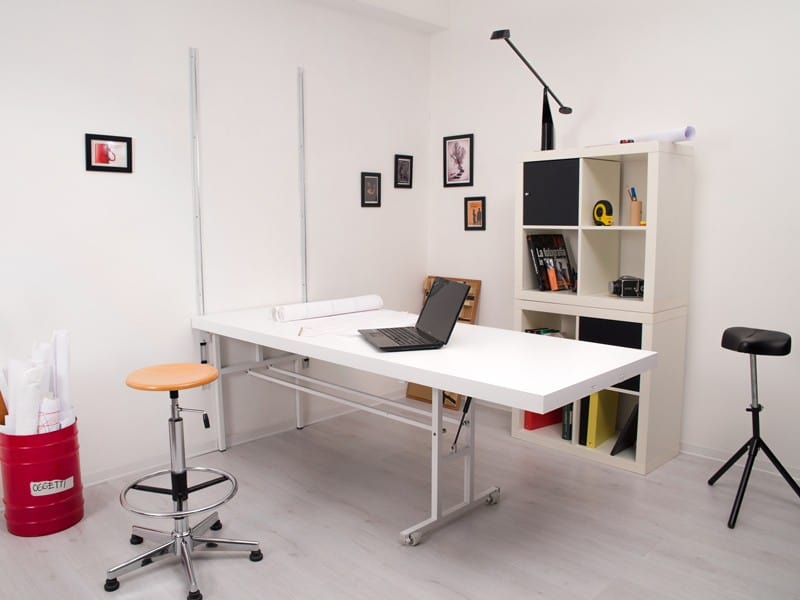 Image Source: New table concept
Foldable tables are a great option to fulfil temporary requirements or when the office furniture needs to be moved around a lot. These space-savvy tables can be mounted on the walls and come with limited storage options.
Image Source: Harvey Norman
Executive table designs feature ample drawer storage and surface area. The executive tables give a look of grandeur and luxury. These office table designs are available in different varieties like rectangular and U-shape and are also suitable for the boss. These desks generally have a double pedestal design and are made of wood to give a luxurious feel to the office space.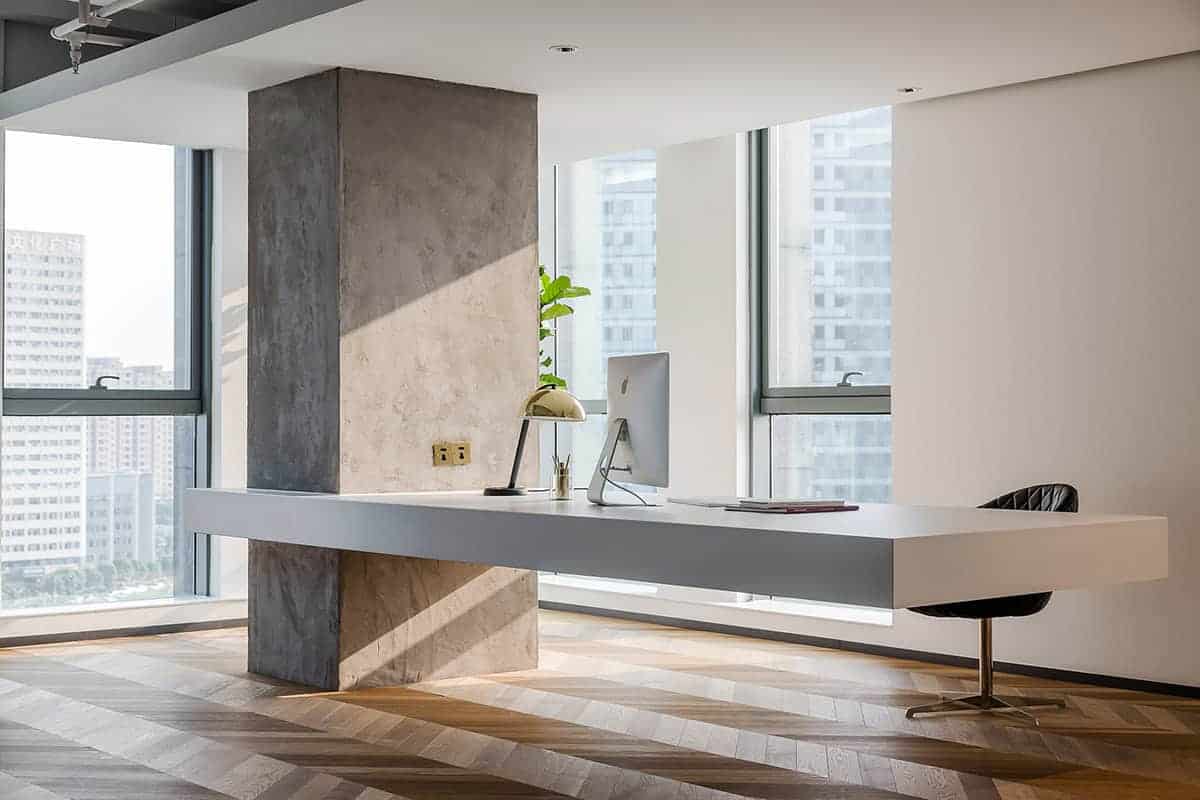 Image Source: Fanfan Creations
Floating tables are mounted on the wall and save floor space. These are perfect for minimalistic office designs. Suitable for places with limited space, storage is added in the form of wall-mounted shelves. The cost for this office table design is pocket-friendly.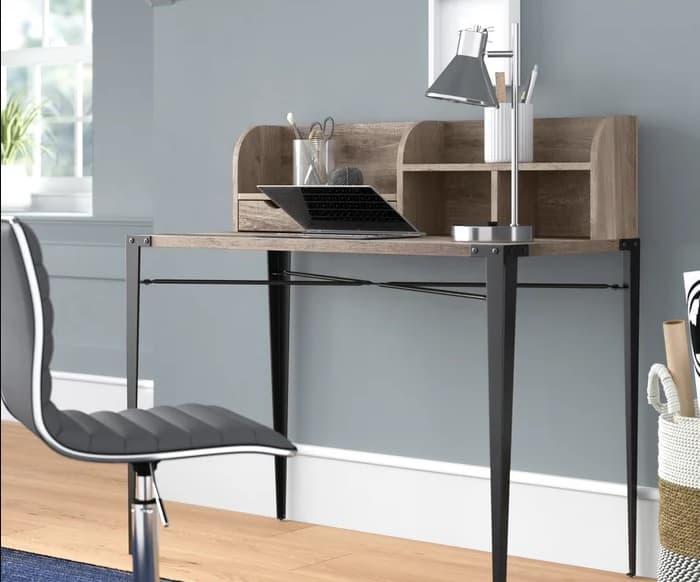 Image Source: Wayfair
Secretary tables have sufficient storage, making them ideal for people who need to write and complete paperwork by hand. These tall and ornate furniture pieces consist of a desk and a set of shelves perched on top. These desks date back to the 18th century and are known for their traditional look.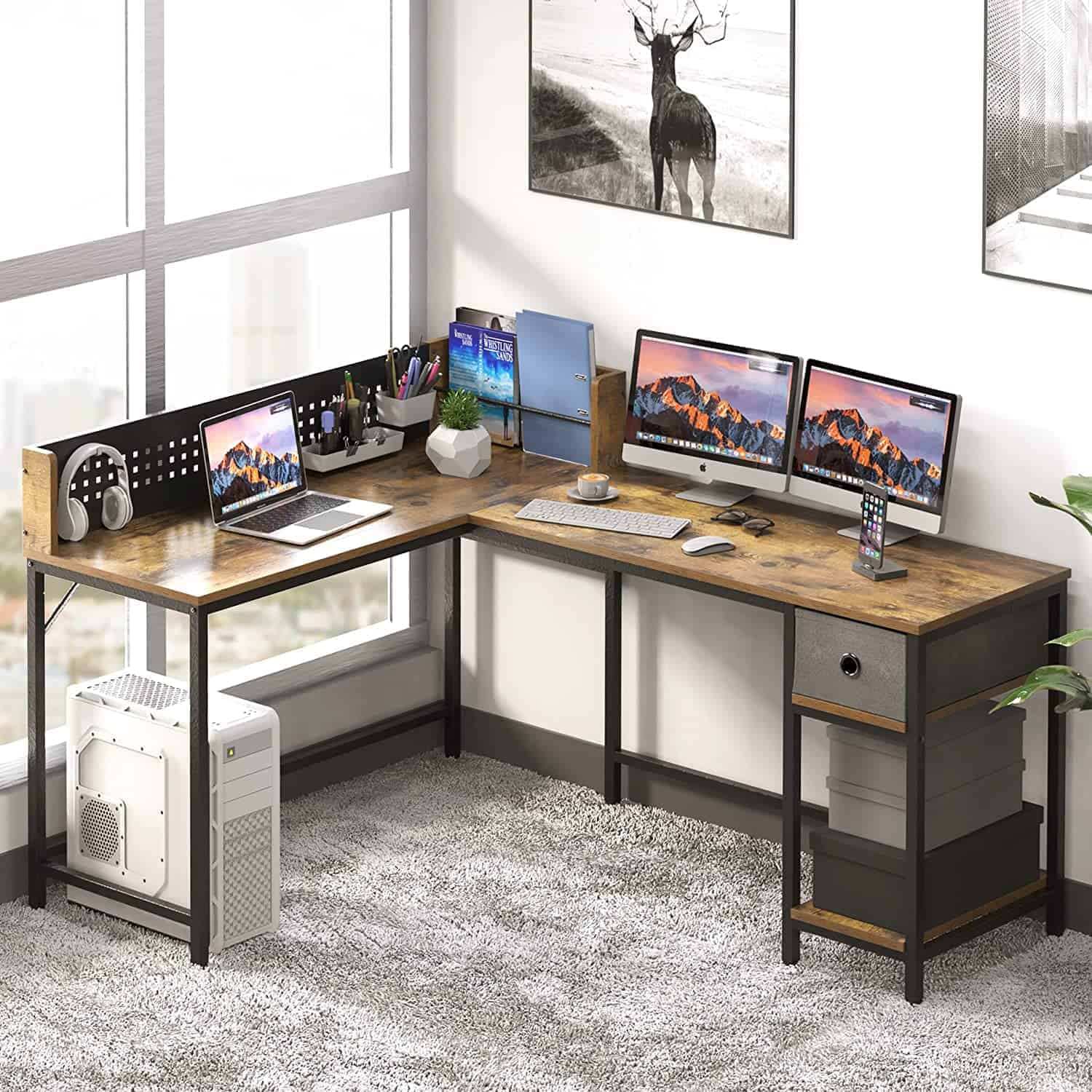 Image Source: Ubuy India
Computer tables are meant for desktop users who need space for a monitor, printer, and keyboard. These desks have extra shelves for storage for hardware components and are practical and utilitarian. These are built to ensure efficiency and simplicity for the user.  These office table designs are available at different prices depending on the material used.
Standing and Adjustable Table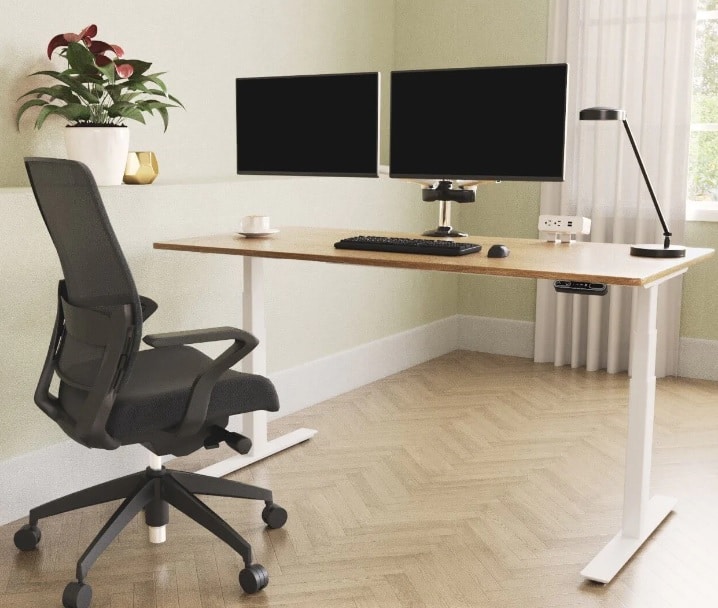 Image Source: Stand Desk
Standing and adjustable tables allow the user to alternate between sitting and standing during the work day. These are stationary and are used with an adjustable chair. Adjustable tables have a work surface that can be raised or lowered by a manual mechanism or an electric one.
Image Source: Ubuy India
L-shaped desks are used to improve your workspace. Also, these tables have two sides that are perpendicular to each other so that important documents are easily accessible. Additionally, L-Shaped office desks come with two connecting parts—a desk and a return. The desk portion is typically larger, while the return is smaller and meant to be used as additional workspace. These office table designs are available in a variety of styles and are also suitable for the boss.
Conference Table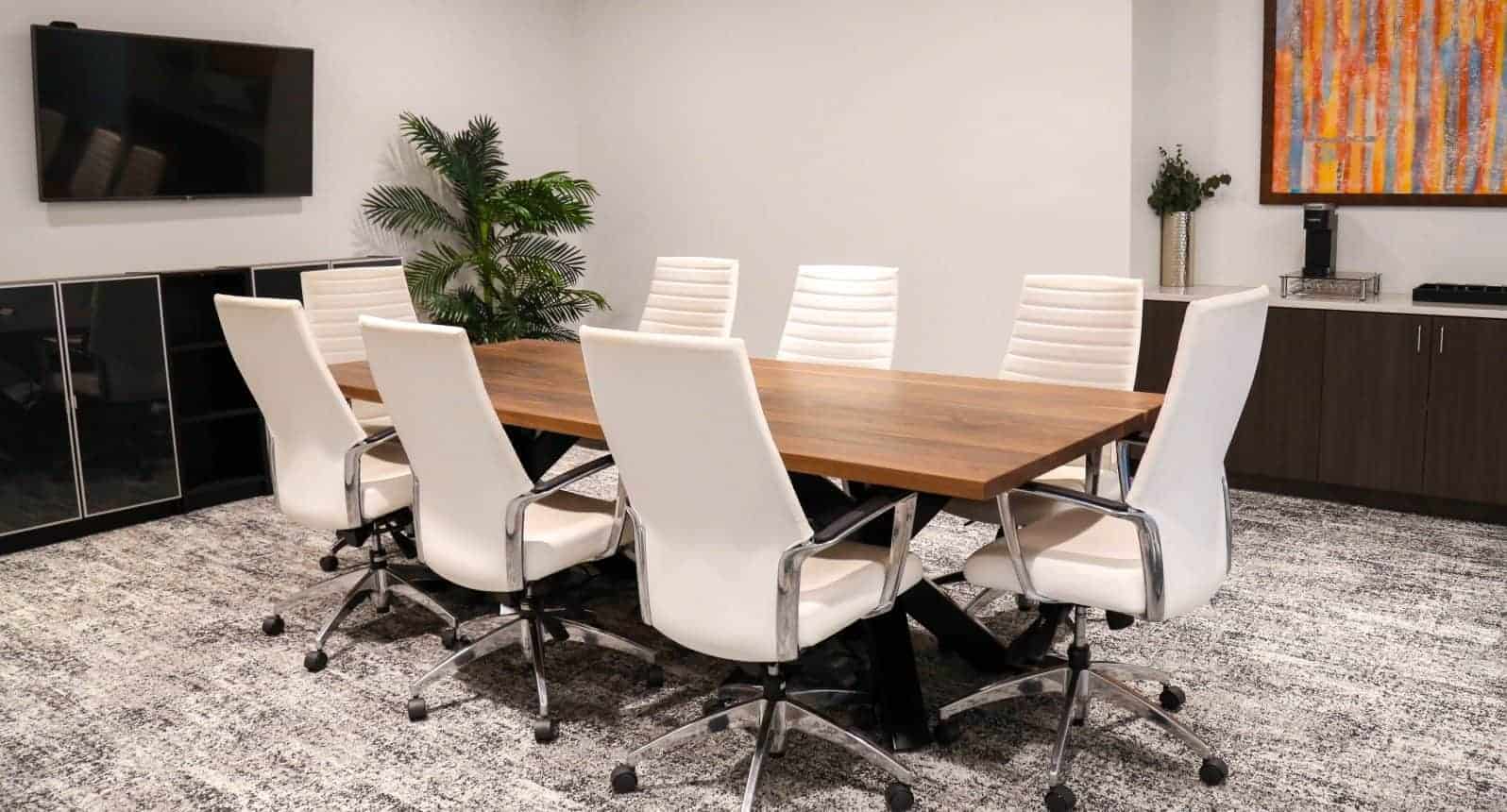 Image source: Rustic Trades Atlanta
Office conference tables are an important office furniture element to ensure smooth meetings and enhanced productivity in the office. Additionally, these table designs allow for the workforce to facilitate better discussion and collaboration. These are styled in different ways like the boardroom, U-shaped, or banquet layout.
Top 15 office table designs in India with prices (Buy Here)
Herman Miller Ratio Height-Adjustable Office Table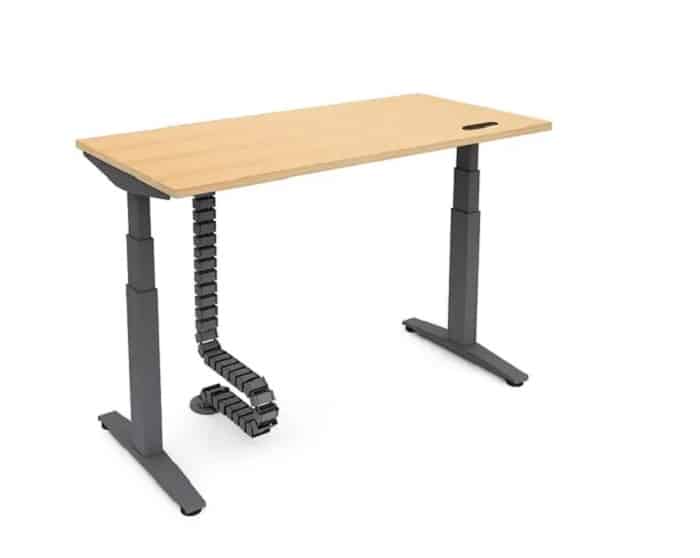 Godrej Interio Executive Office Table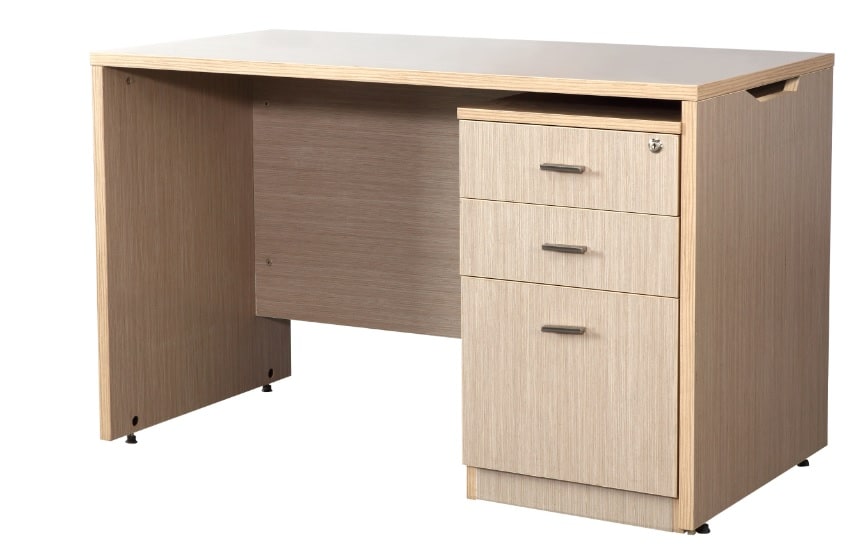 Wipro Furniture  Flexiwork Office Table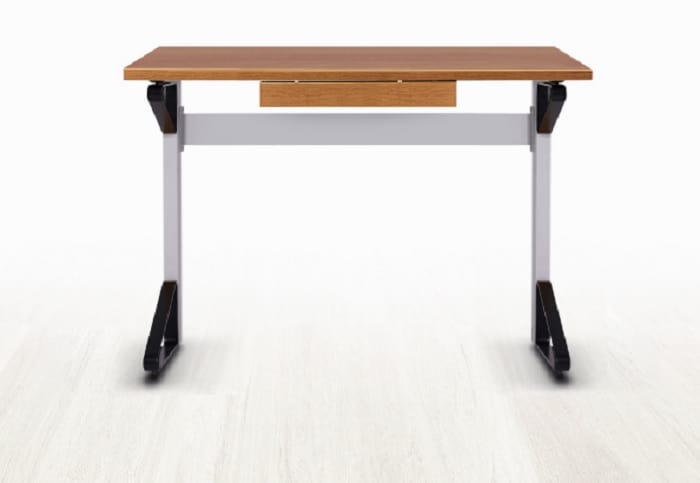 Nilkamal Aldrich Computer Table
West Elm

Mid-Century Desk
Durian Meridian Conference Table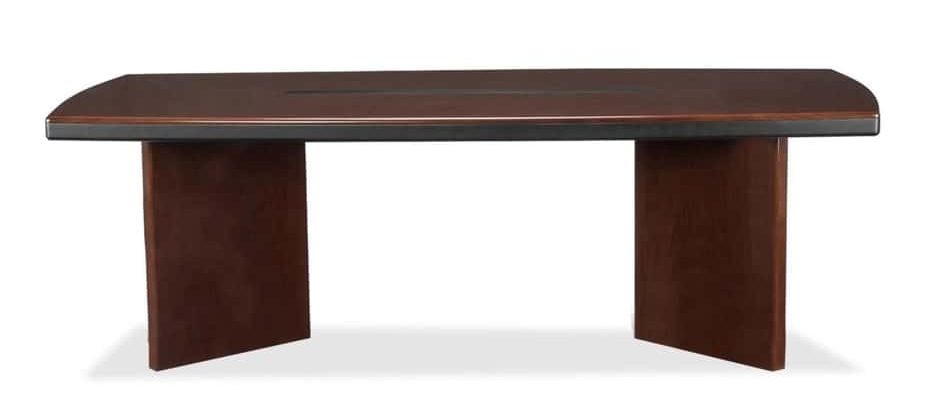 Royaloak Dazzle Boss Office Table Design
Urban Ladder Zhuri Engineered Wood Office Table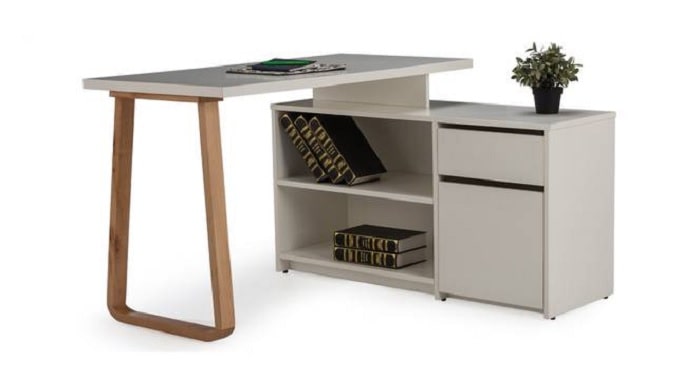 BoConcept Copenhagen Office System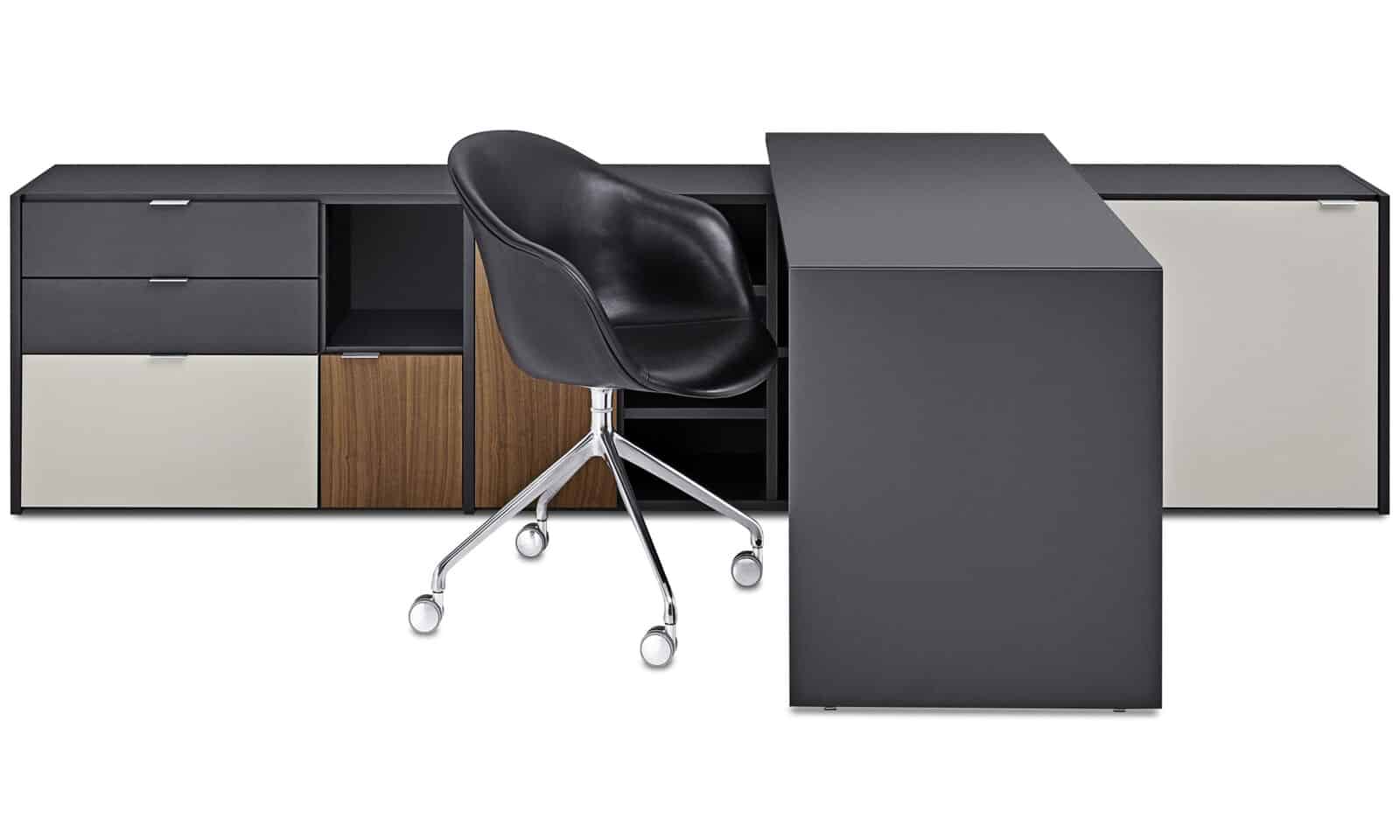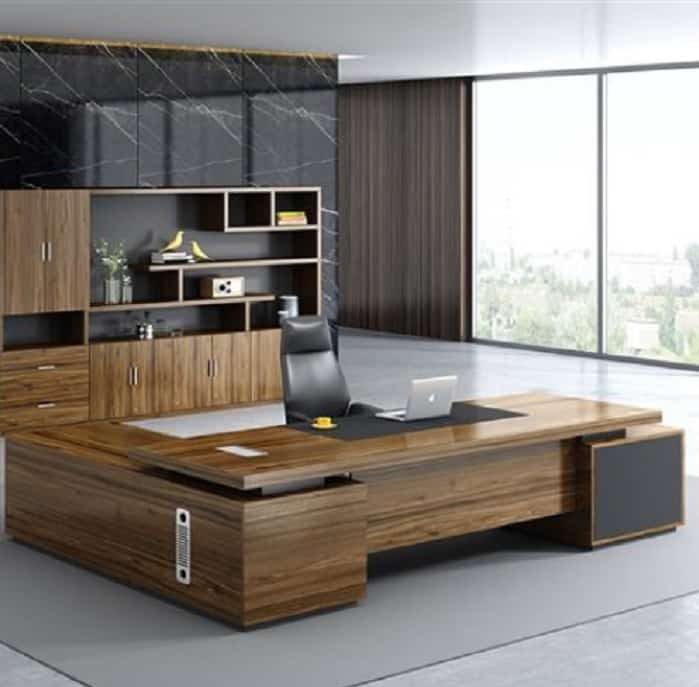 Featherlite Multipurpose Executive Table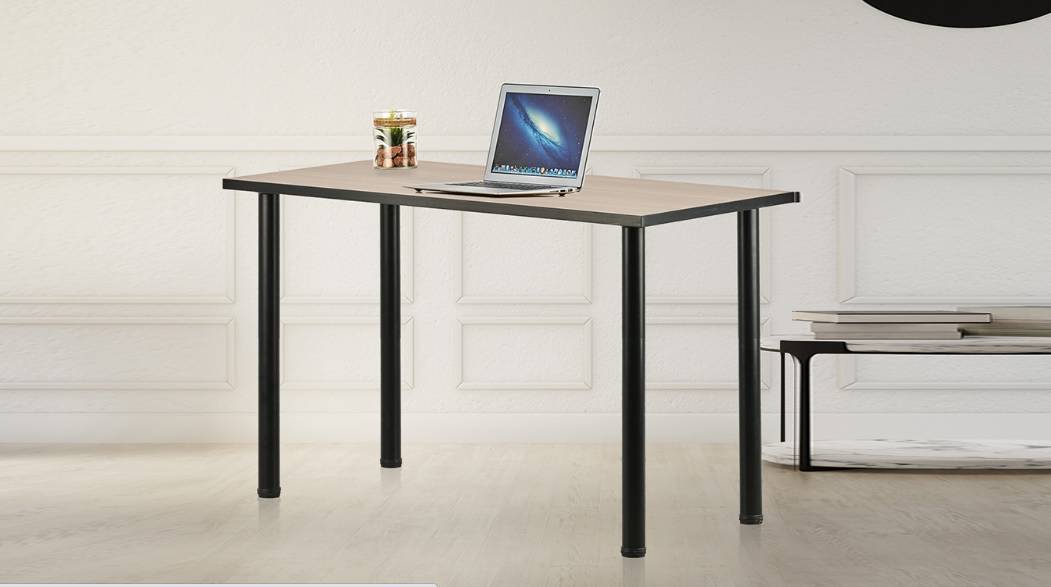 Haworth Office Table Design for Boss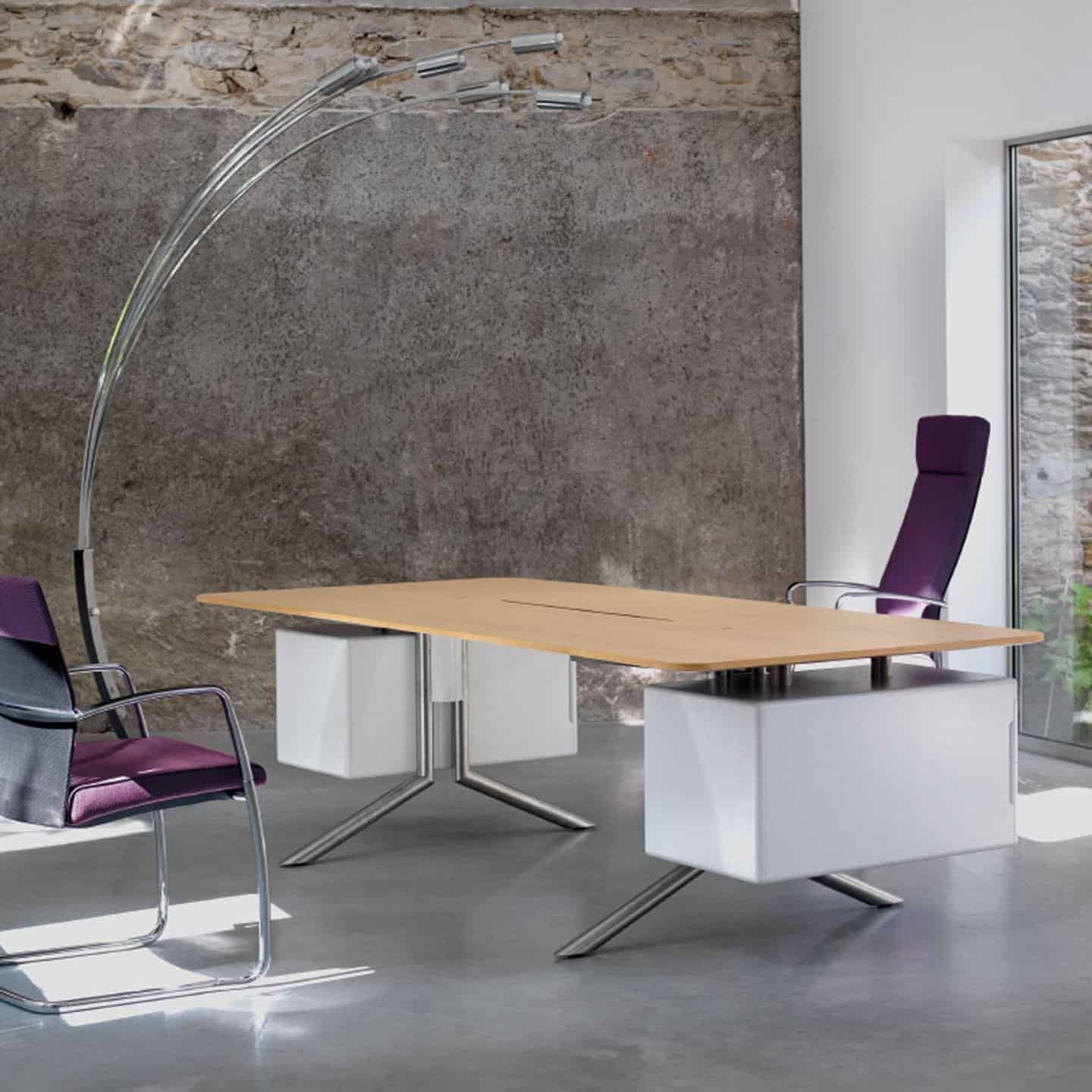 Ikea Malm Office Table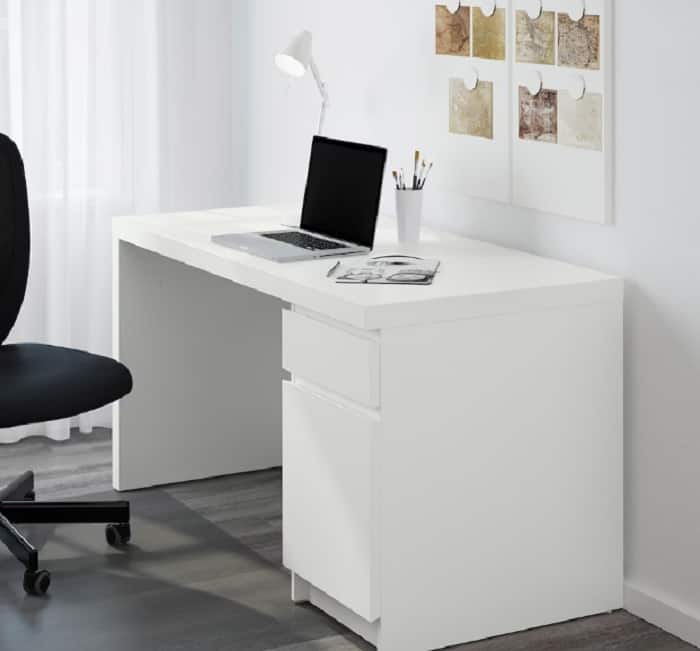 GKW Retail Computer Table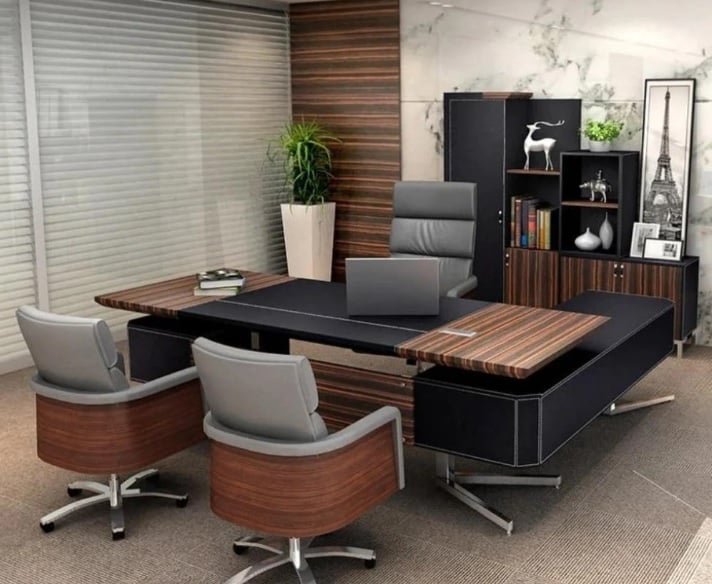 Laakadhaara Ashford Solid Wood Office Table
If you want to buy project-based office furniture from the best brands, contact on the details below:
Email: mukul.jain@buildingandinteriors.com
Mobile: +91 99676 32127
Conclusion
If you are planning to buy the trendiest and most comfortable office chairs and table designs you have to consider individual styles and preferences as well as the prices. Since there are many types of desks available on the market, you will find something that meets your needs and glams up your office at the same time.
Each person has unique requirements for office furniture. Moreover, storage availability, adjustability, surface area, and overall look are key factors that influence purchase decisions. You can choose from different styles and sizes available as per your needs. Our above-mentioned suggestions will definitely help you shortlist the best table designs for your office.
*The featured image used in this article is from Boca Do Lobo
[vvsmustread]