Any space can be defined properly with the addition of attractive artworks and wall hangings. All homes – small apartments or big mansions are incomplete without walls. Similarly, any home decor project is incomplete without wall hangings. Wall decor can transform plain walls into beautiful backdrops to your life. Thus, one of the most crucial aspects to concentrate on while furnishing any area is the decorations and accessories. The walls unify a place, so the items you use and the quantity you select will effectively complete the overall look you are striving for. The mirror wall decor, macrame crafts, and wooden hangings are a wonderful way to give your area some flair, and you may use them to add personality to the space. So, continue reading to explore ways you can use wall hanging in your home decor, explore multiple craft ideas and shop from our handpicked selections!
Wall hangings: One-stop solution to cure boring walls
Aesthetic look
Due to the vibrance that the colours and textures of wall decor add to the room, the wall hangings make for beautiful home decor items. You can use various ideas to make a wall hanging a focal point in your living room or bedroom. These modest improvements with a wall hanging can make a significant difference to your home's interiors.
Add colours to your room
It takes a lot of work and effort to select a colour scheme for your home's interior decor. There are countless variations for colour shades, so it can be challenging to select one perfect colour scheme. Various ideas for wall hangings can therefore be used in this case to quickly give an empty wall an interesting appearance. Once you discover the hanging pieces you adore, they might end up adding a pop of colour to your room.
Bring a sense of texture
You may also incorporate traditional artworks to give a space a distinctive look. Each wall hanging pattern is unique in its design and pattern. Always look for art that adds a range of textures to your space by using a number of mediums. Your home's interiors can benefit greatly from the different textures of the wall hangings, which can change the mood or tone of the room attractively. Choose smooth texture wall hangings, since they give the area a sleeker tone. They also make the room feel intimate and grounded.
Finishing element
Our homes occasionally have areas that have an unfinished, slightly rough appearance. Also, there are white, empty walls. For this, a wall hanging serves as a decorative accent that may effortlessly tie a room together and give it a finished look. The most important thing is to pick an artwork that complements the decor theme you've already decided for the space. It all comes down to selecting wall decor that you genuinely adore and will be delighted to see there for many years to come. In other words, it's a little extra step that can quickly transform your home from a plain to something more appealing.
Flexible and affordable
Wall hangings are easy to move and re-install in a completely different setting. Thus, this makes them one of the most flexible decor items. Another plus is, that you can always upcycle old wall hangings to new ones with simple DIY crafts.
35 Gorgeous wall hangings to suit all interior styles
Macrame wall hanging for the bohemian look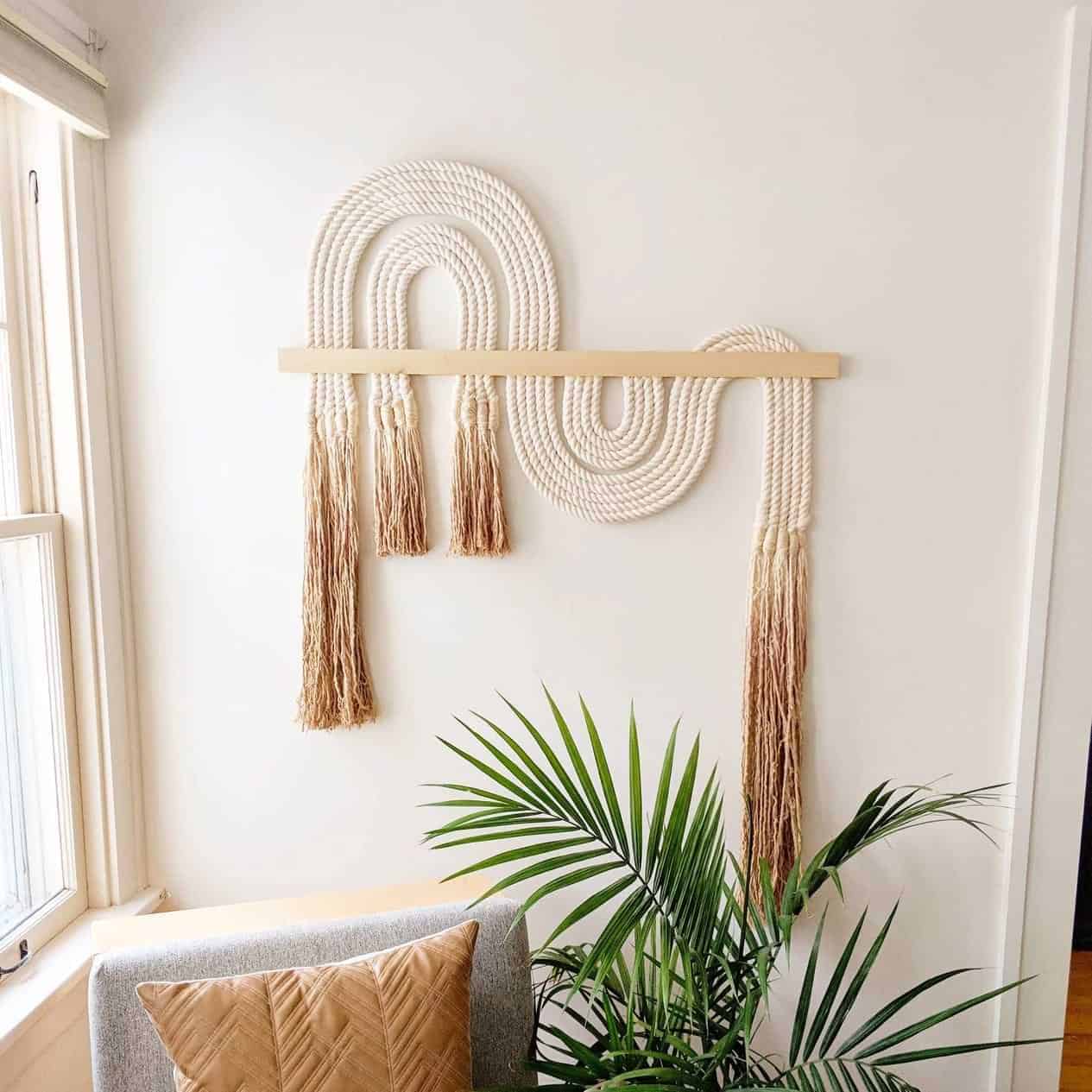 Image Source: Popsugar
Macrame wall hangings should be at the top of your list if you're looking for bohemian theme decor. These delicate, airy pieces, are often composed of merino wool and cotton cord. The macrame wall hanging can instantly give any room a boho-chic vibe. Macrame has been a decor accessory since the 13th century and still, it is one of the most popular choices for wall hanging since these are DIY friendly and also available at affordable prices.
Our recommendations
Jaypore Peach Macrame Dreamcatcher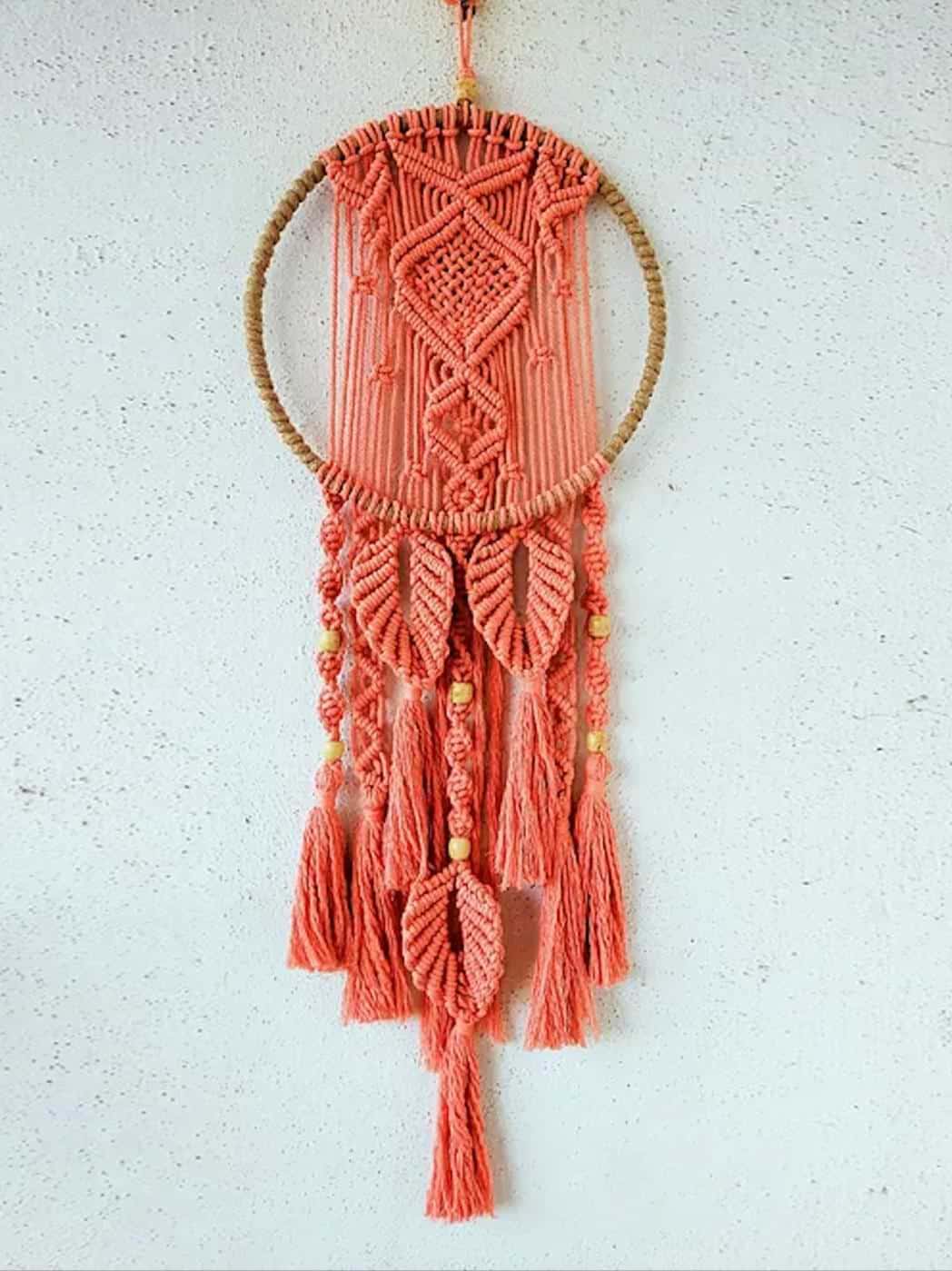 Okhai Mandala Dream Catcher Wall Hanging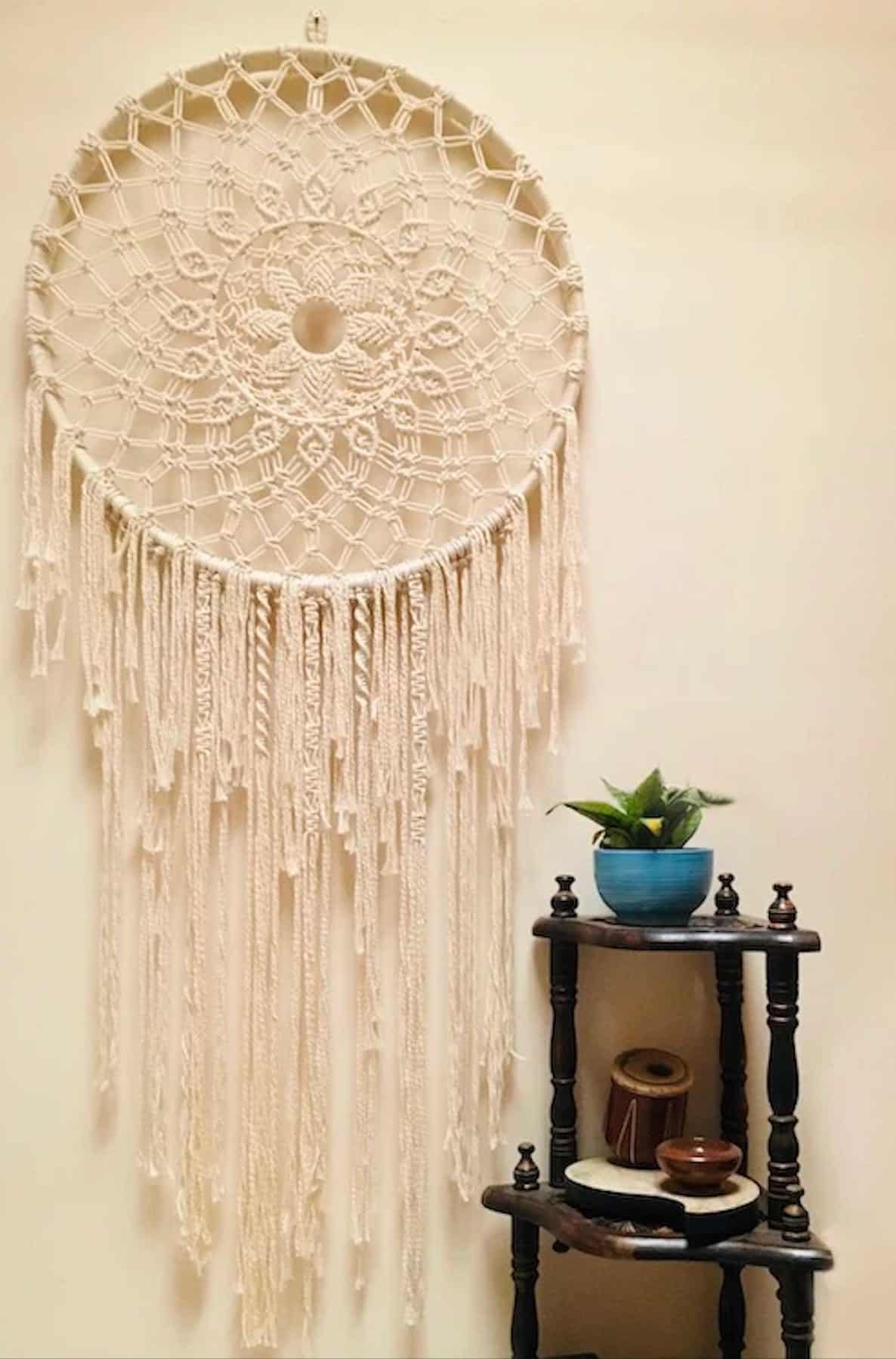 Budsandblush Macrame Curtain Selves Hanger
Wall Mantra Bohemian Tassel Macrame Craft Wall Hanging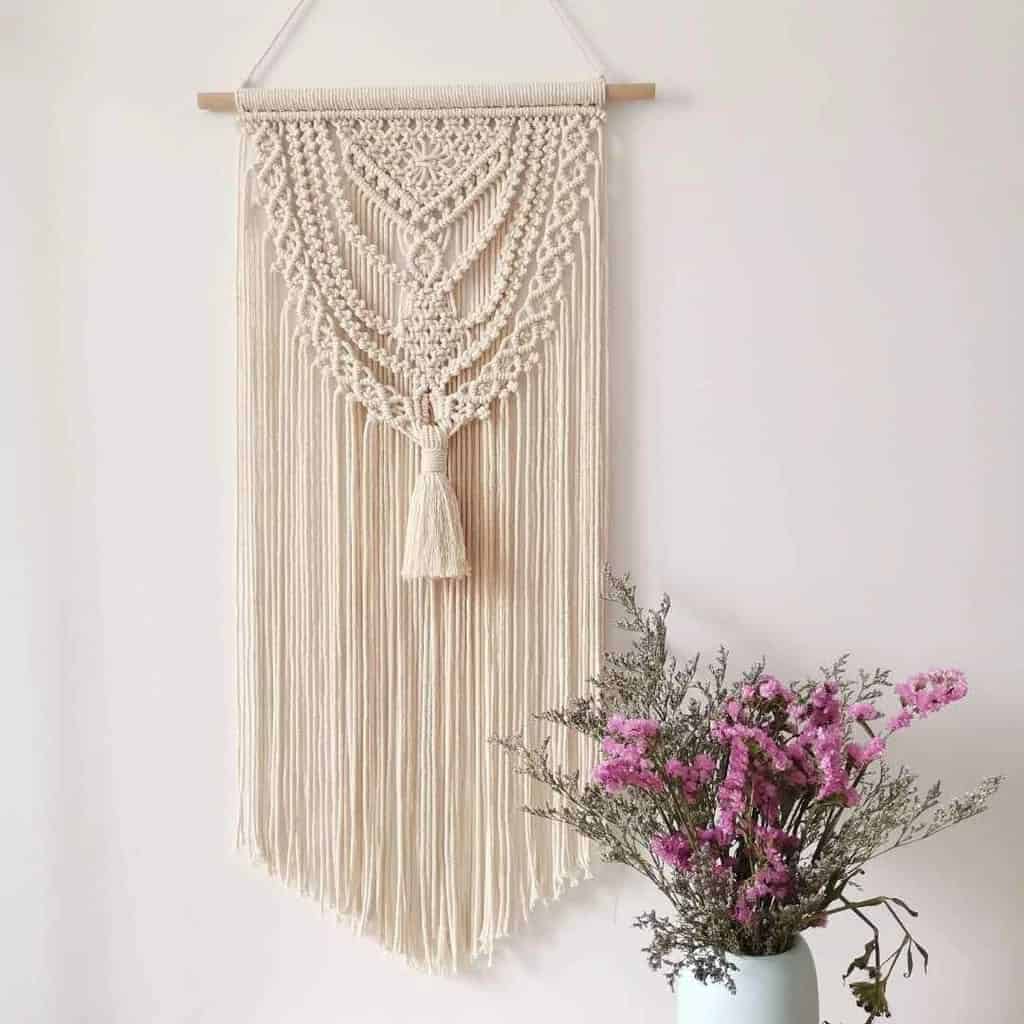 Brown Living Macrame Boho Wall Hanging Decor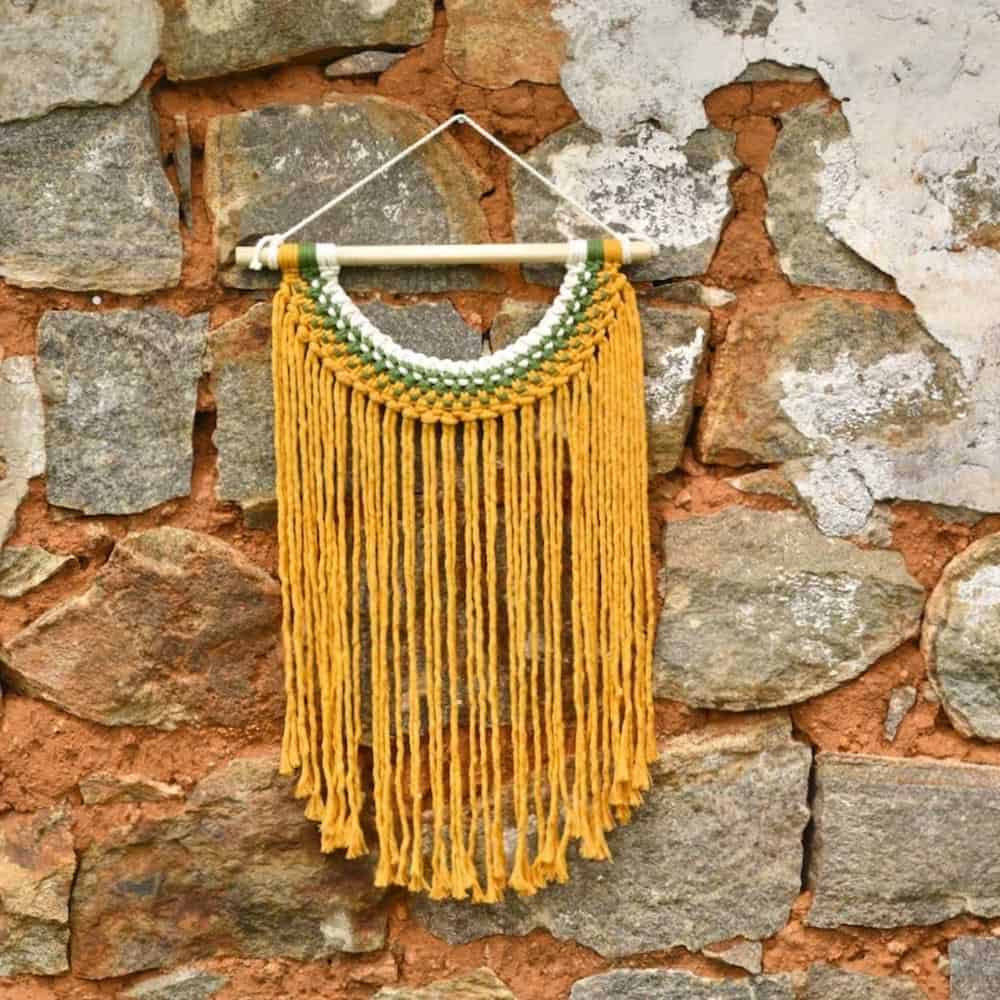 Mirror wall hanging to add bling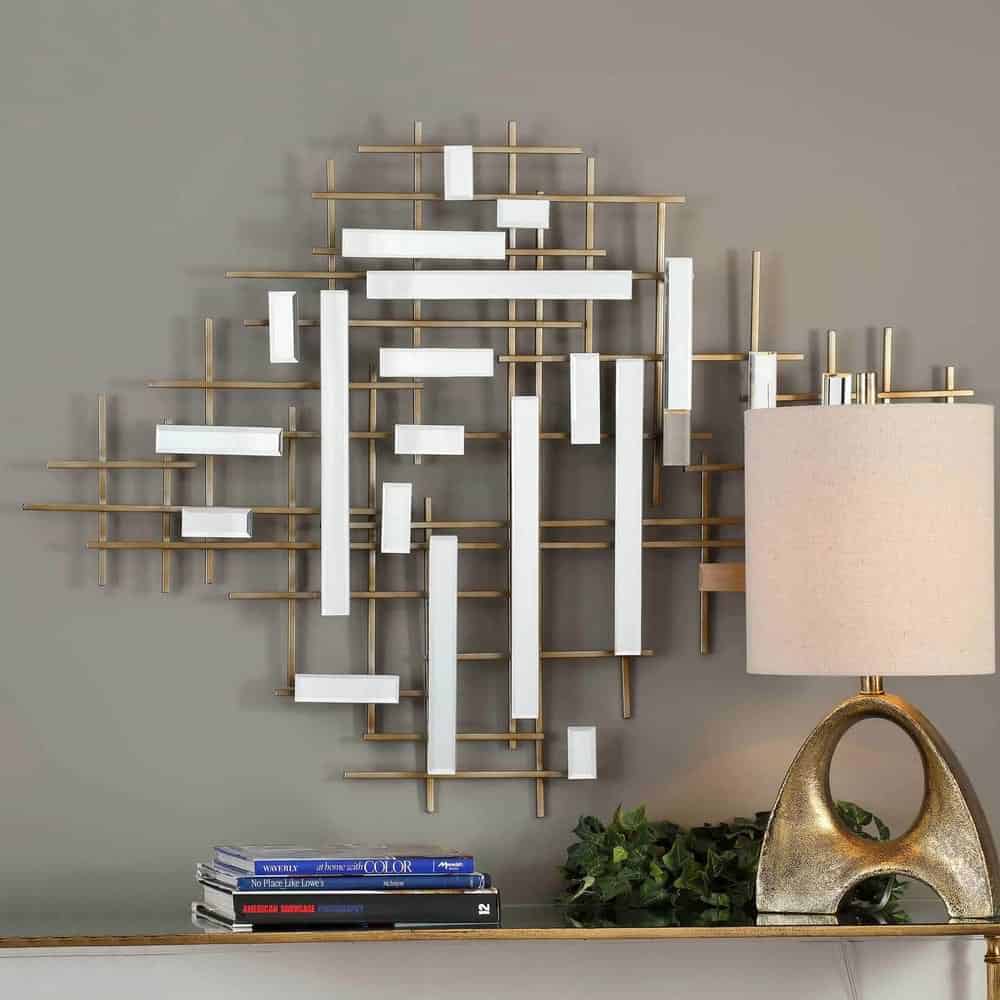 Image Source: High Fashion Home
Mirrors hangings that serve both aesthetic and practical purposes can be easily added to any space. In addition to adding a touch of contemporary glitz to your walls, they can also be utilised to lighten dark corners or give the illusion of more space. There is a perfect mirror for every home and price range thanks to the fantastic variety of styles available. Popular designs like mid-century modern starbursts, metal flowers, and whimsical geometric showpieces are great for living room decor. Decorative mirrors are a fantastic solution that trades off minimal effort for a huge impact, whether you need to add a little flair to your bathroom or you simply need to liven up a drab wall.
Our recommendations
Theashmee Home Decorative Leaf Wall Mirror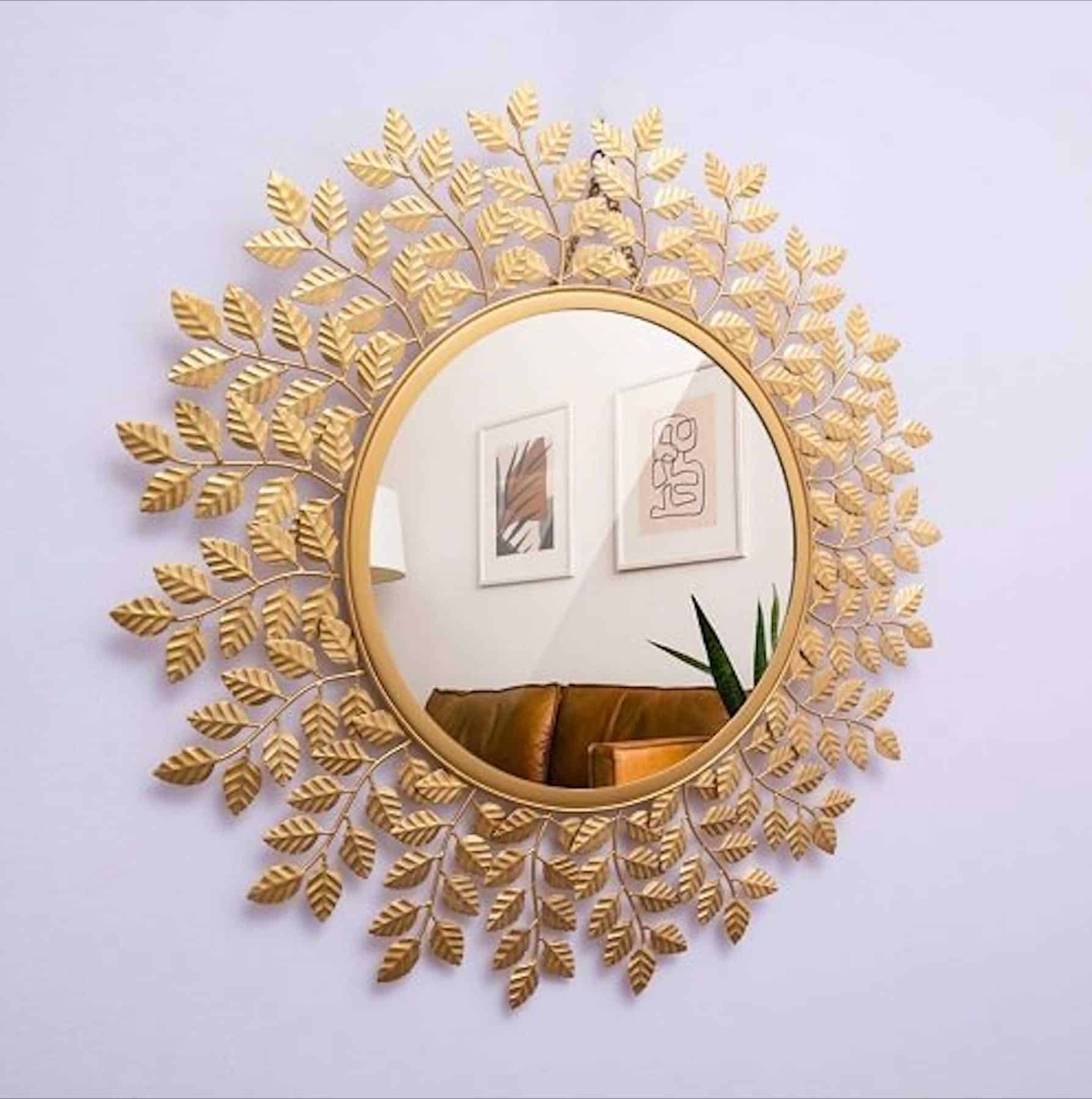 Fluff Hanging round industrial style mirror decor
The Purple Turtles Waves wall mirror hanging decor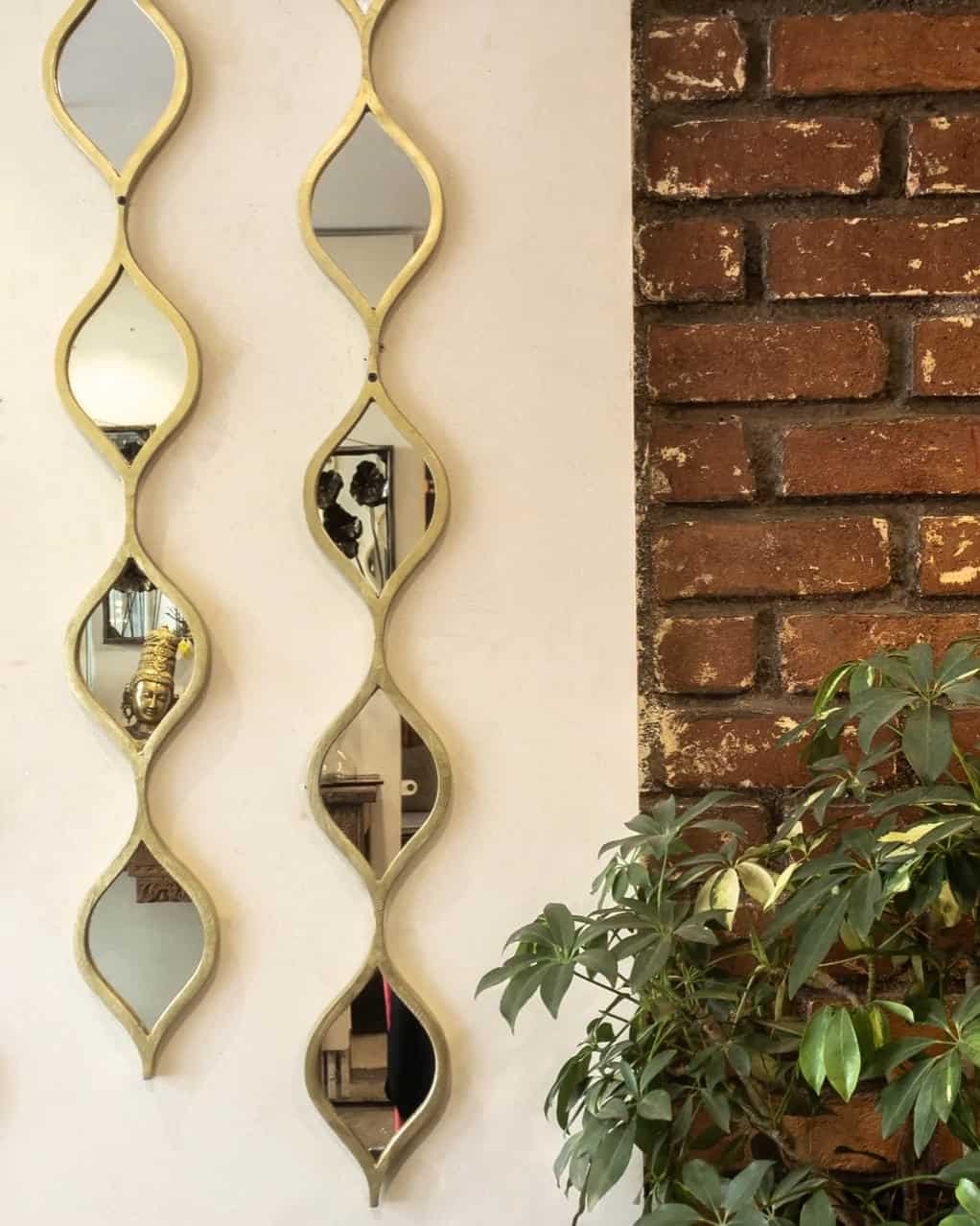 Myntra Black Set of 3 Square Shaped Mirror Wall Decors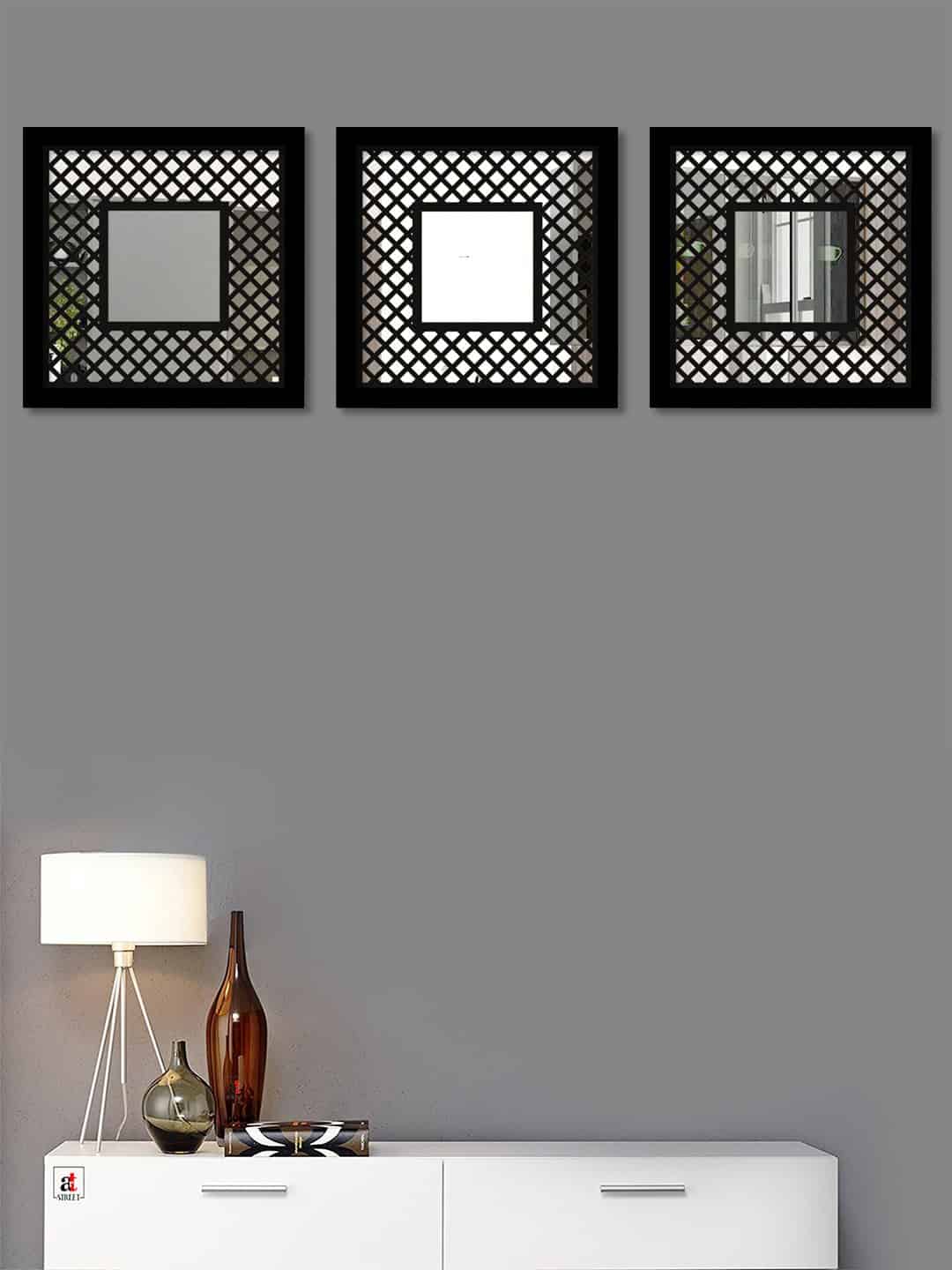 Wall tapestries for the hippie souls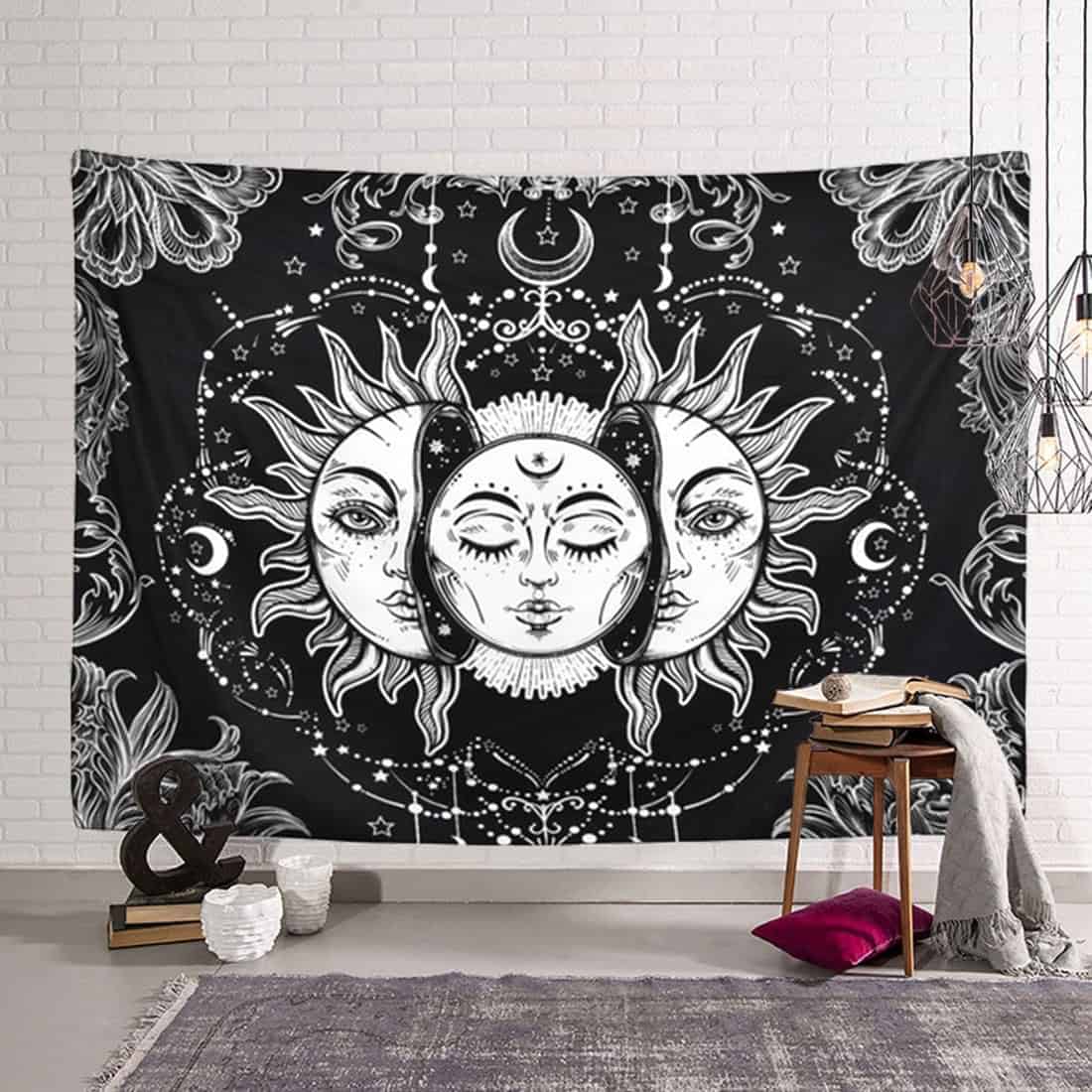 Image Source: Indonesia
You probably already have a mirror, a framed portrait, or a piece of art proudly displayed in your home. But if you want to emphasize a more bohemian aesthetic or add more texture to your space, investing in fabric wall hangings is a smart idea. Wall hangings and tapestries may soften a room and provide a splash of colour. These add more drama and range in style to your room. Below are our top five online shopping recommendations.
Our recommendations
DH Gate Art wall hanging tapestry
Indian Craft Mall Decorative Cotton Mandala Queen Tapestry Wall Hanging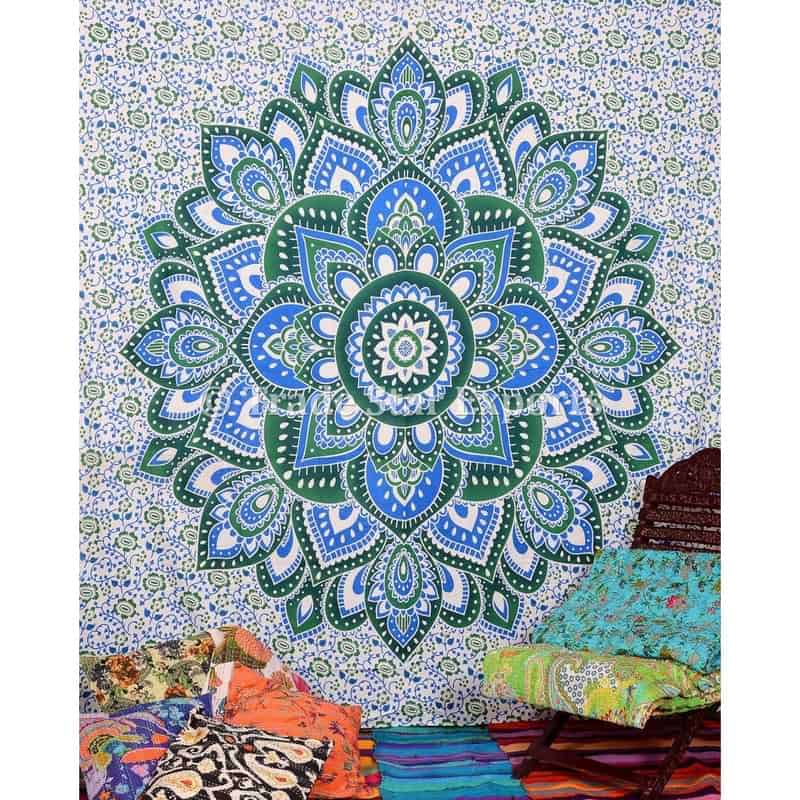 Poshmark India Maroon Mandala Tapestry Wall Hanging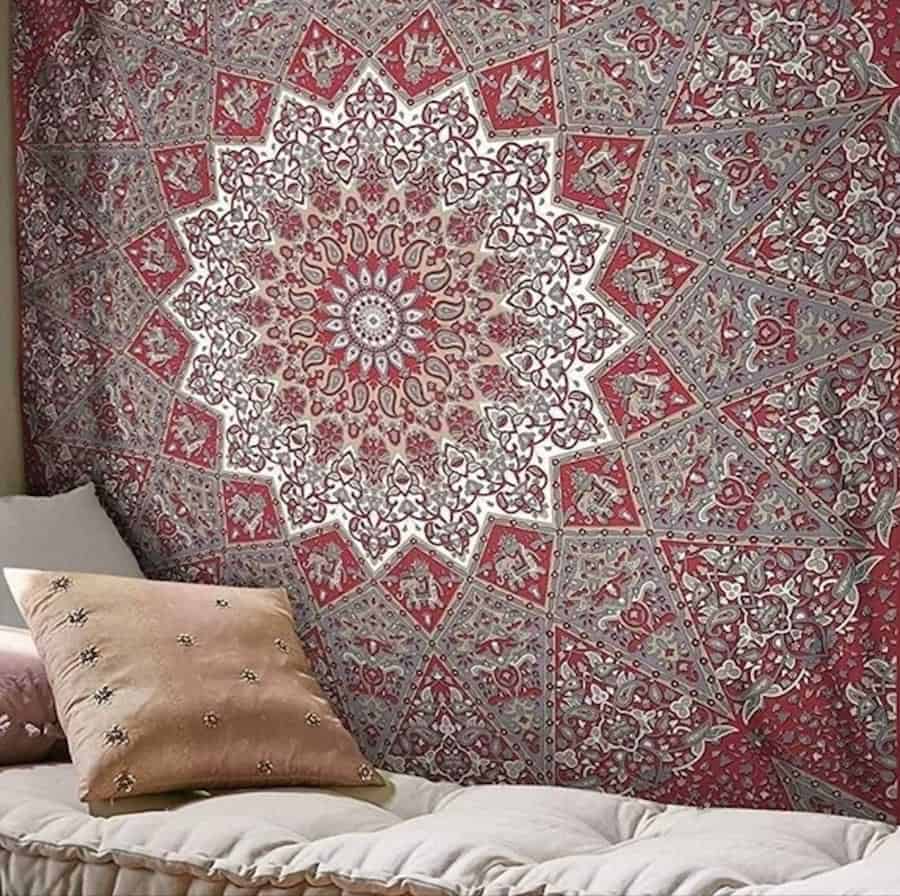 Nestasia Hanging Tapestry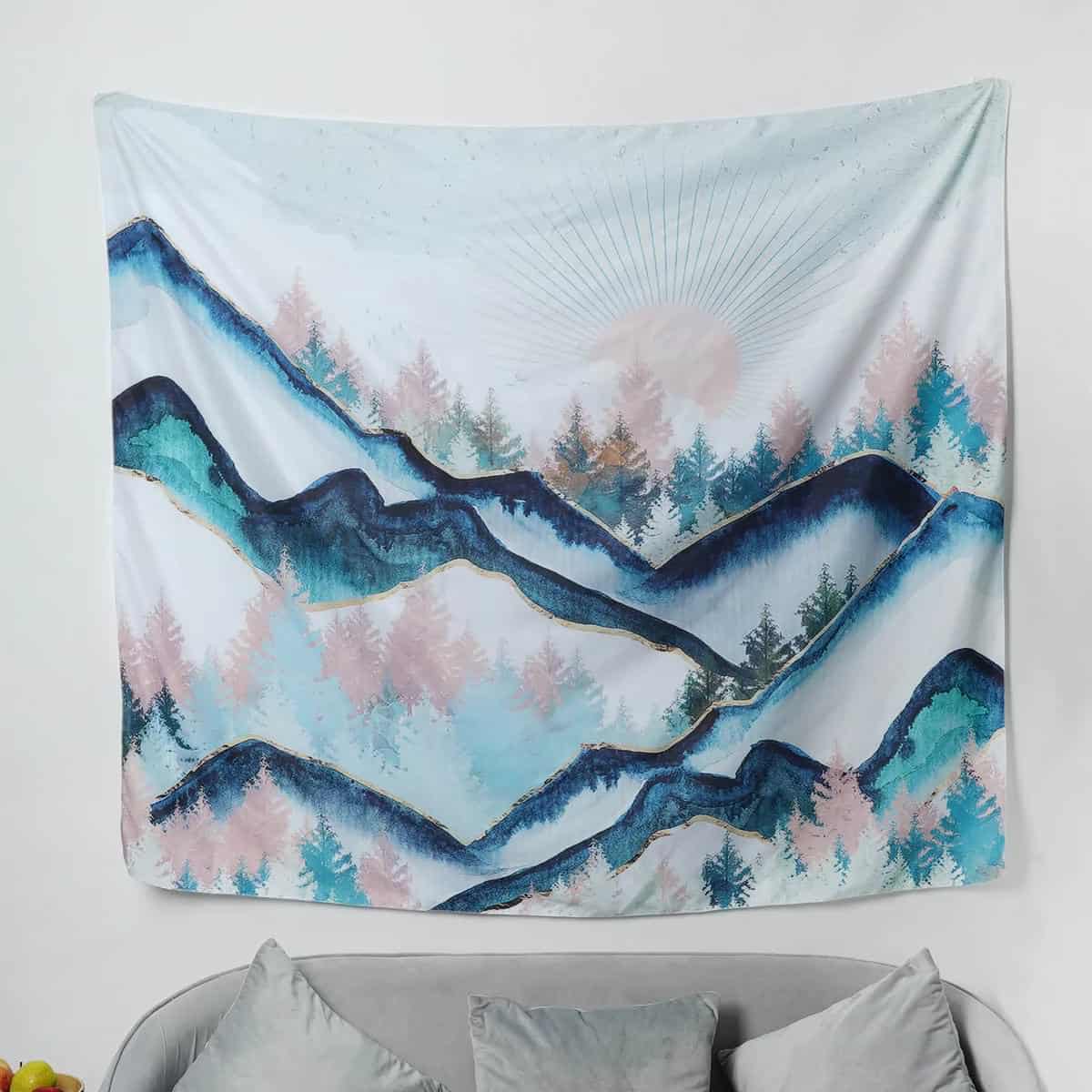 Jaypore Blue Lahar Wall Art Tapestry
Display your favourite artworks on canvas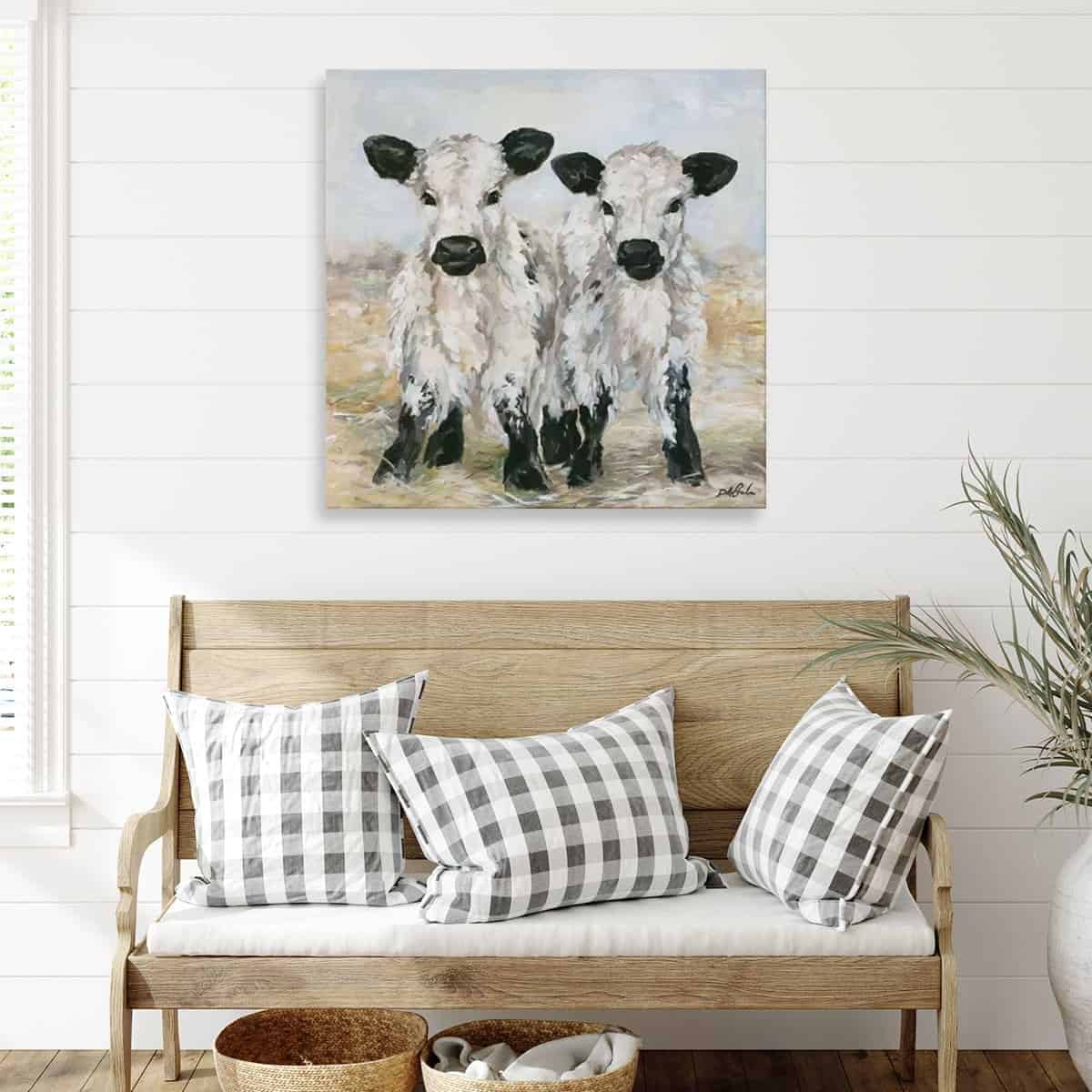 Image Source: Icanvas
Nobody enjoys spending their entire day staring at a blank wall, which is why wall art is such an important component of the decorating process. The rest is simple once you start brainstorming. From DIY projects like framing personal accessories and large-scale portraits to gallery walls, you can also display your own masterpieces or the work of your favourite local artist. So, you can't go wrong with this option because the art on the wall is a timeless decoration.
Our recommendations
AJIO Abstract Print Painting Wall Decor
Myntra Abstract Street Art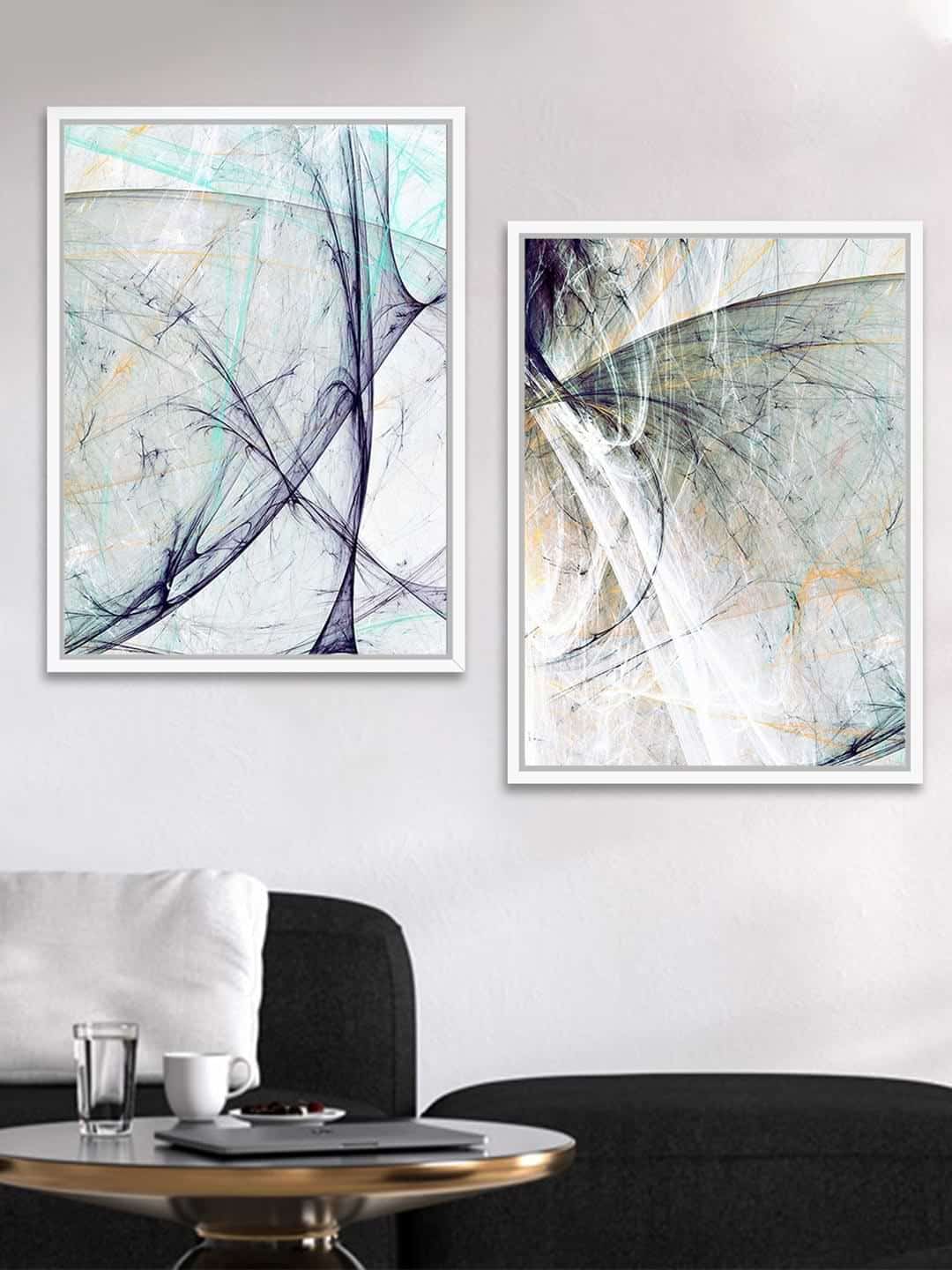 The Bimba  Lakshmi and Saraswati Kalighat Art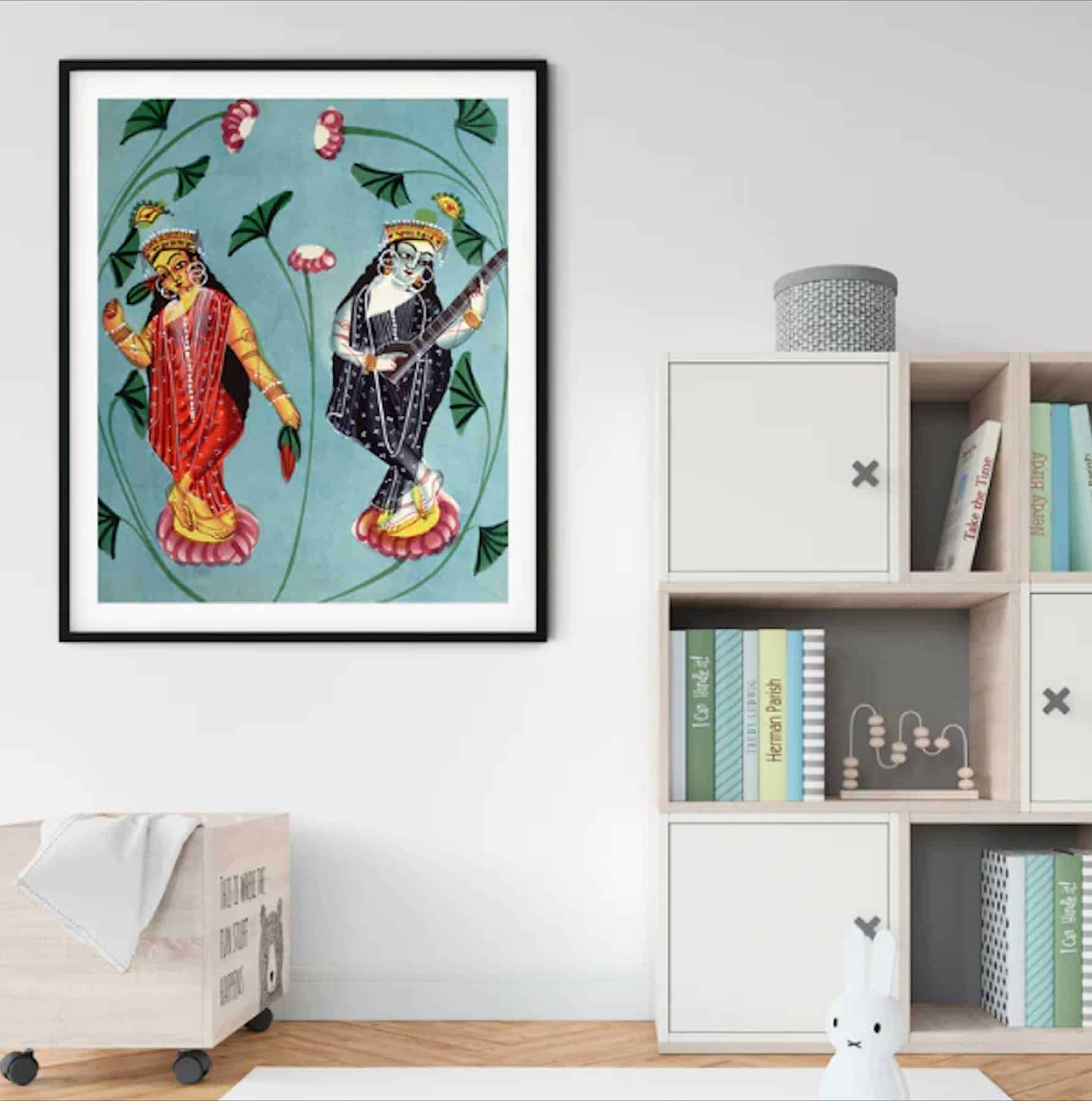 Vibecrafts Deer in Autumn Forest Vertical Canvas Wall Painting
Ritualistic Pichwai Wall Art Plates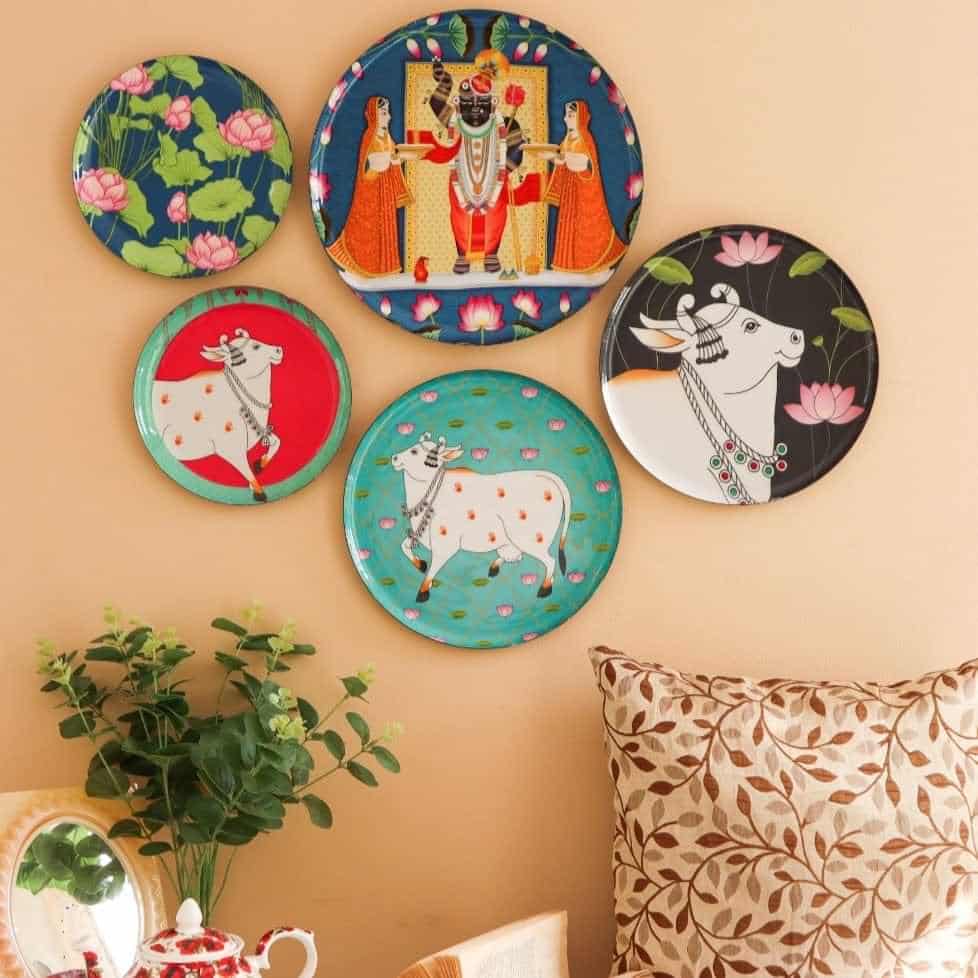 Vintage poster and photo frames for nostalgia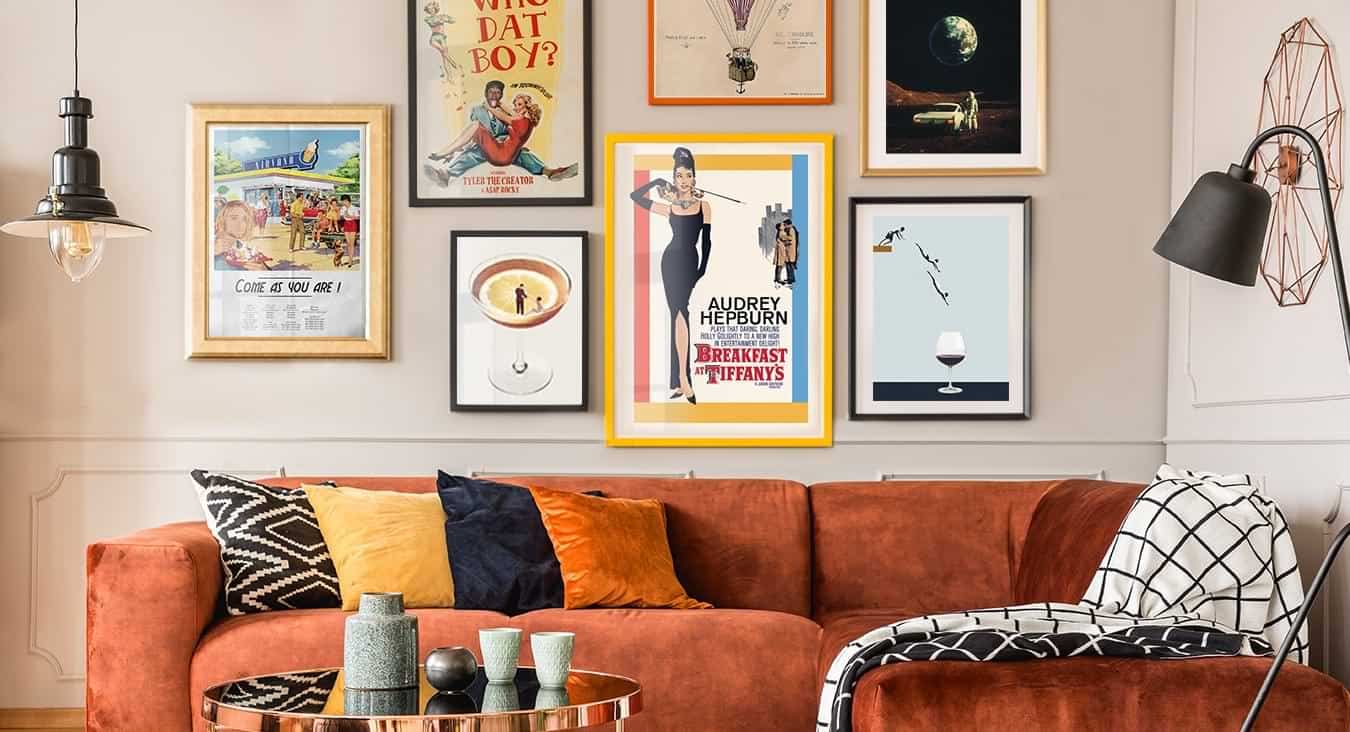 Image Source: Europosters
Gold-plated vintage photo frames are the most iconic wall decoration one can imagine. Also, not to mention the Pinterest vintage poster aesthetic that is all over social media these days. Decorative frames can be used in a variety of ways thereby making them a flexible decor accessory. The best part is that you can either top them up with photographs, posters, or paintings or even hang them on their own. Below, we have put together the best five vintage wall hanging photo frames available online to shop or use as decor ideas for your DIY project. 
Our recommendations
Nook At You HAPPINESS Vintage Poster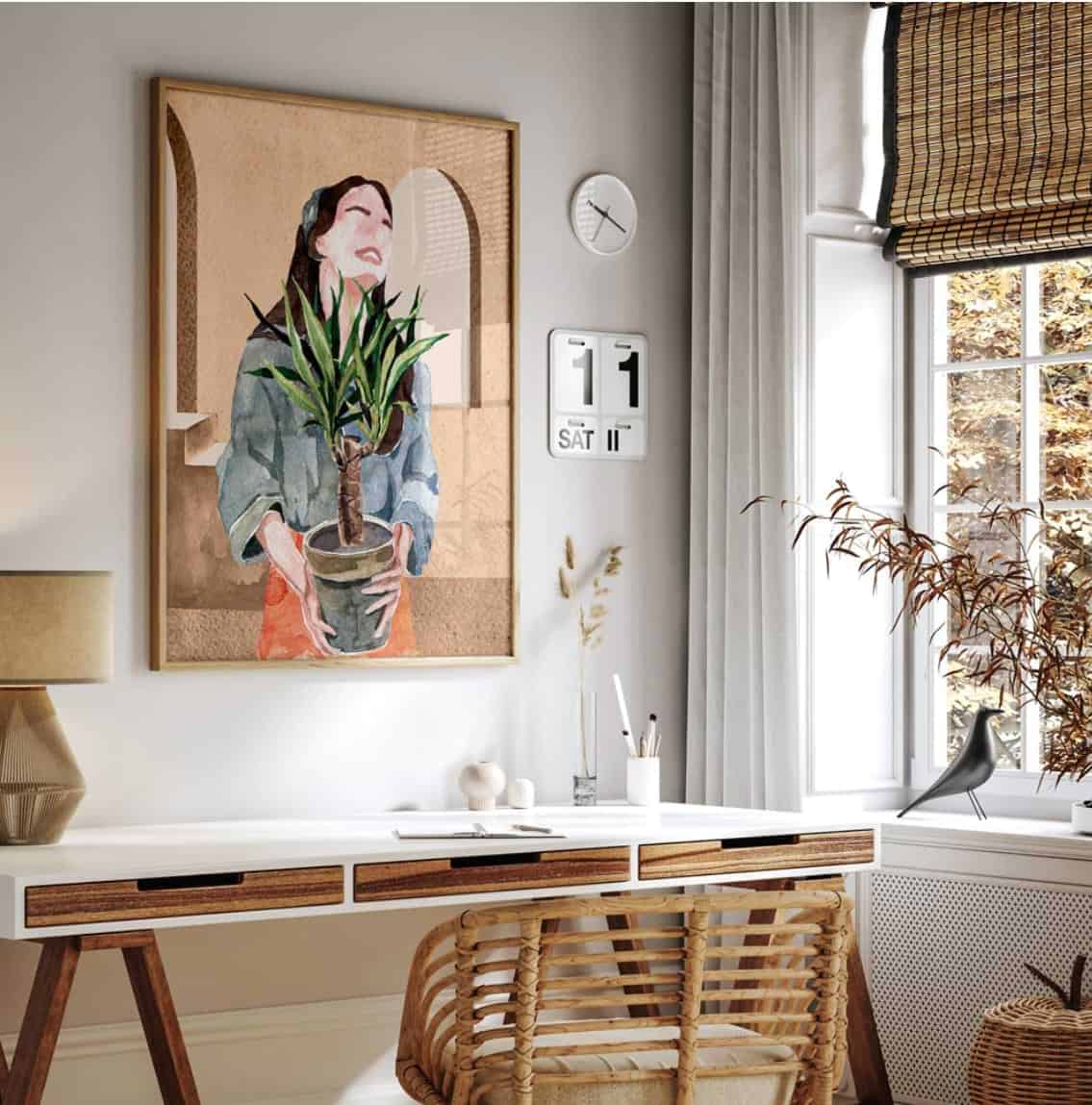 Phoenix A3 Vintage Newspaper Frame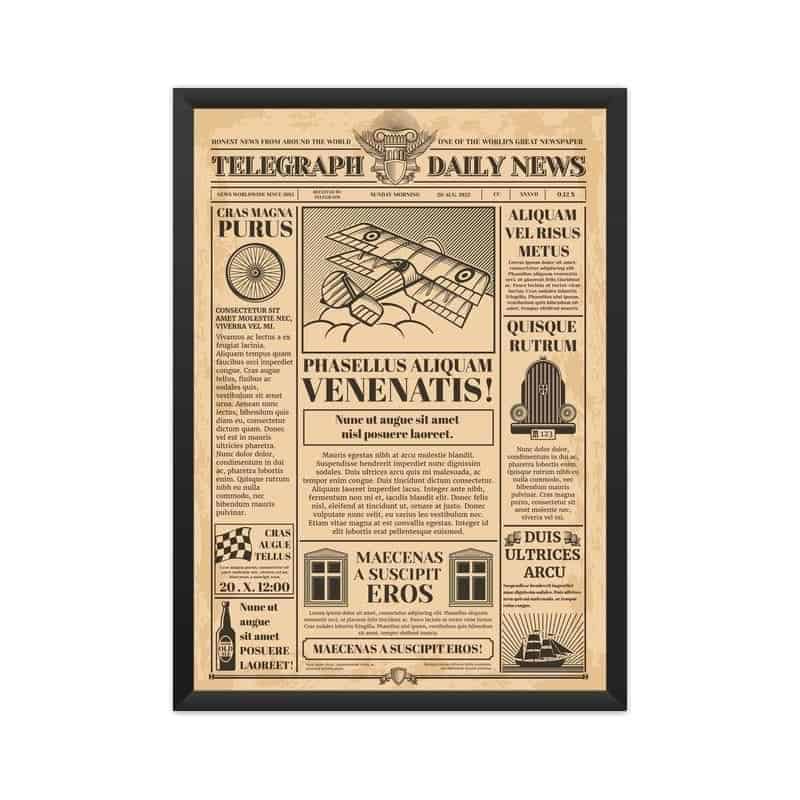 Best Of Bharat Collection Of Vintage Travel Posters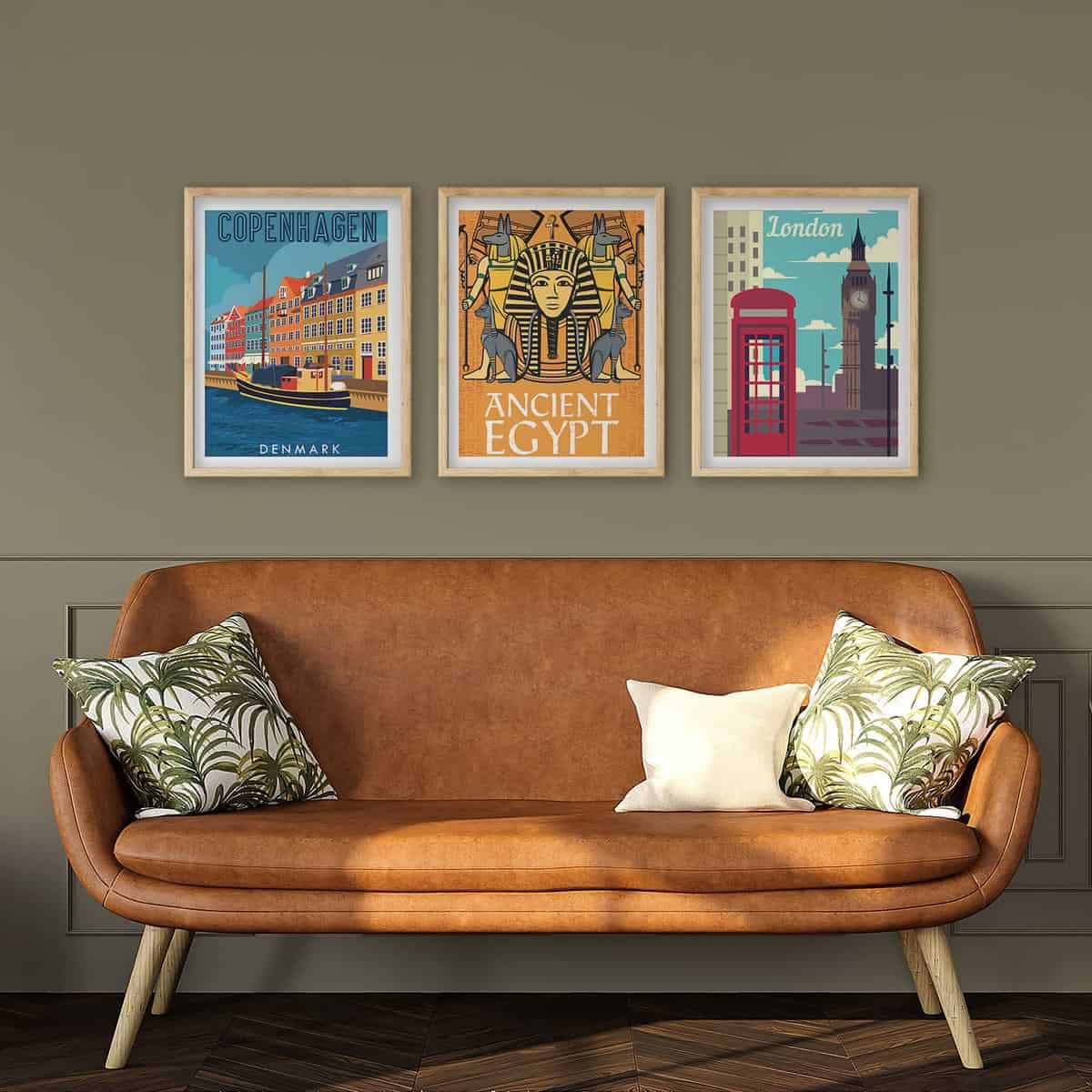 Wall Mantra Achromatic London Wall Frame Set of 6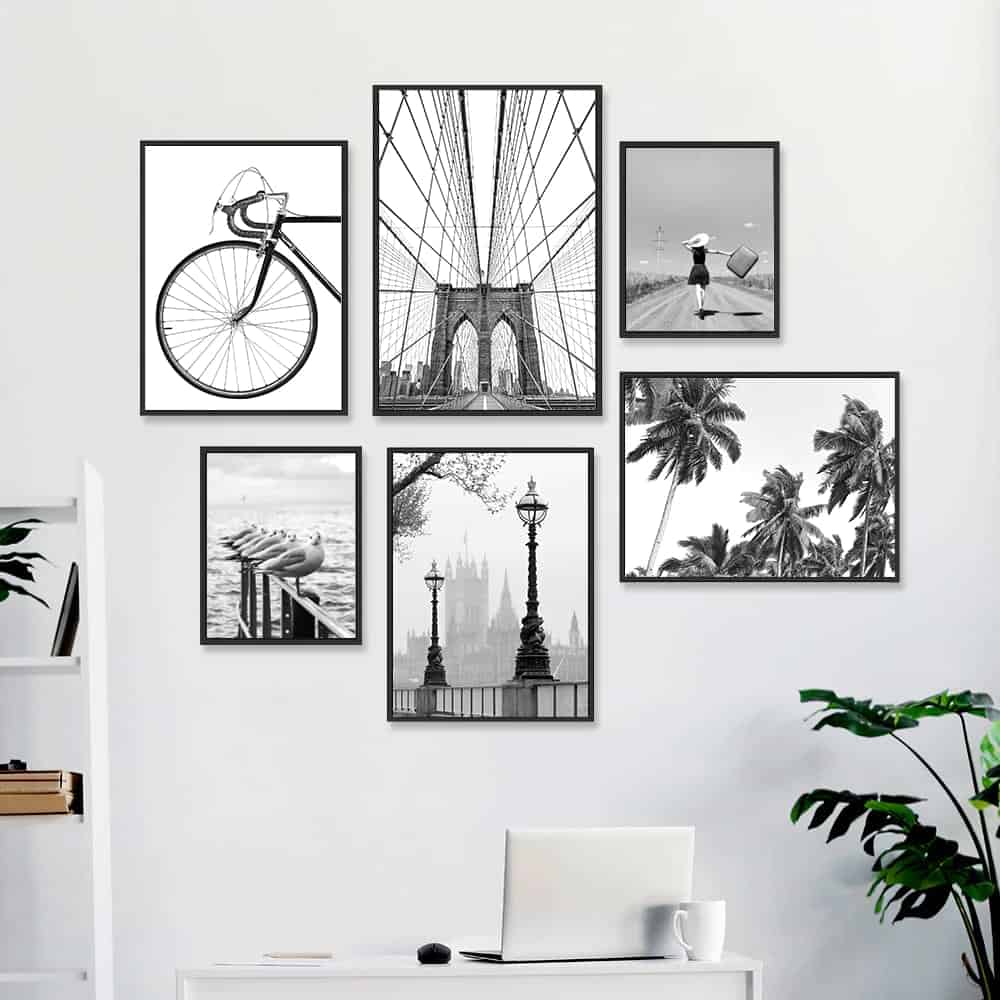 Myxtur Mumbai Poster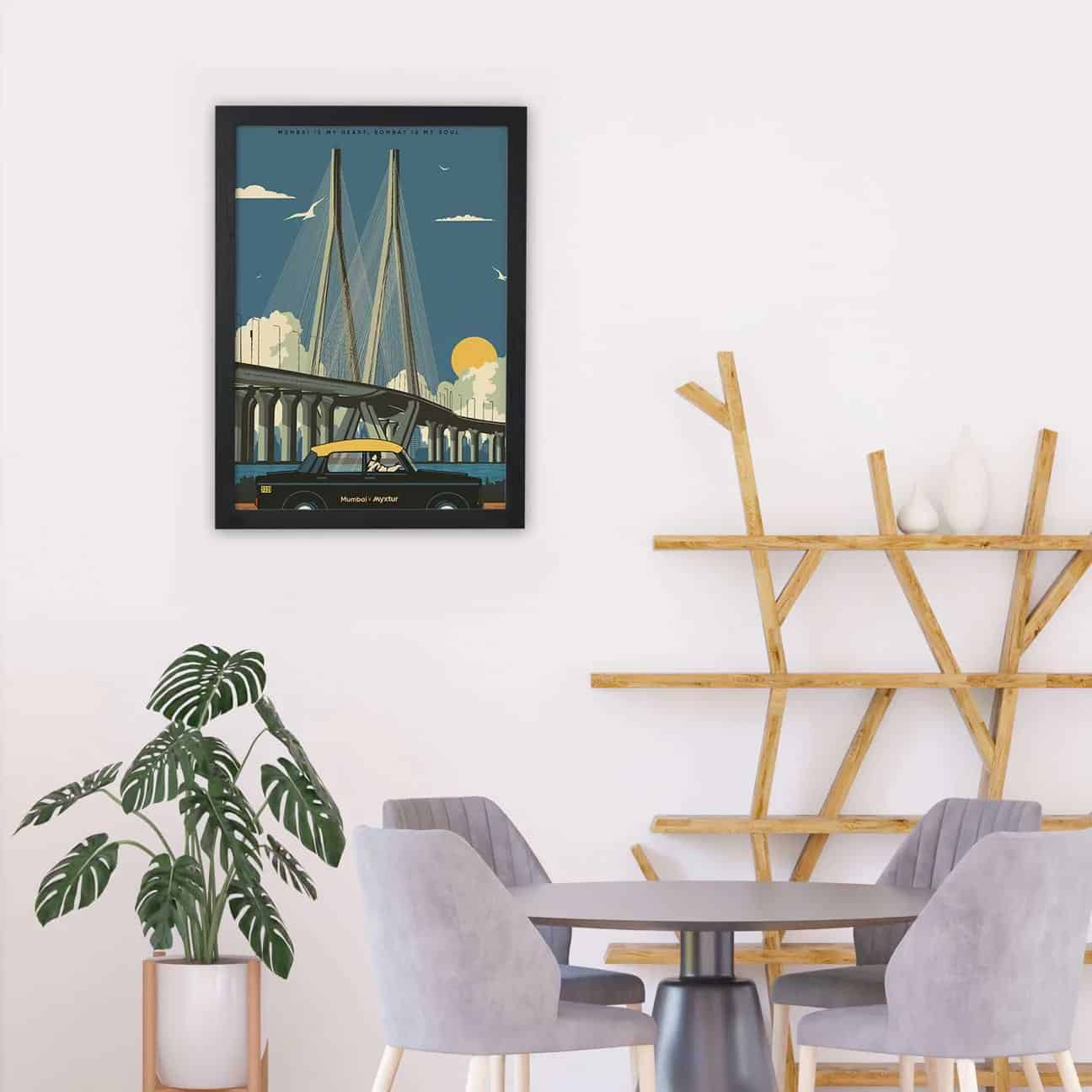 Say yes to classic wooden wall hangings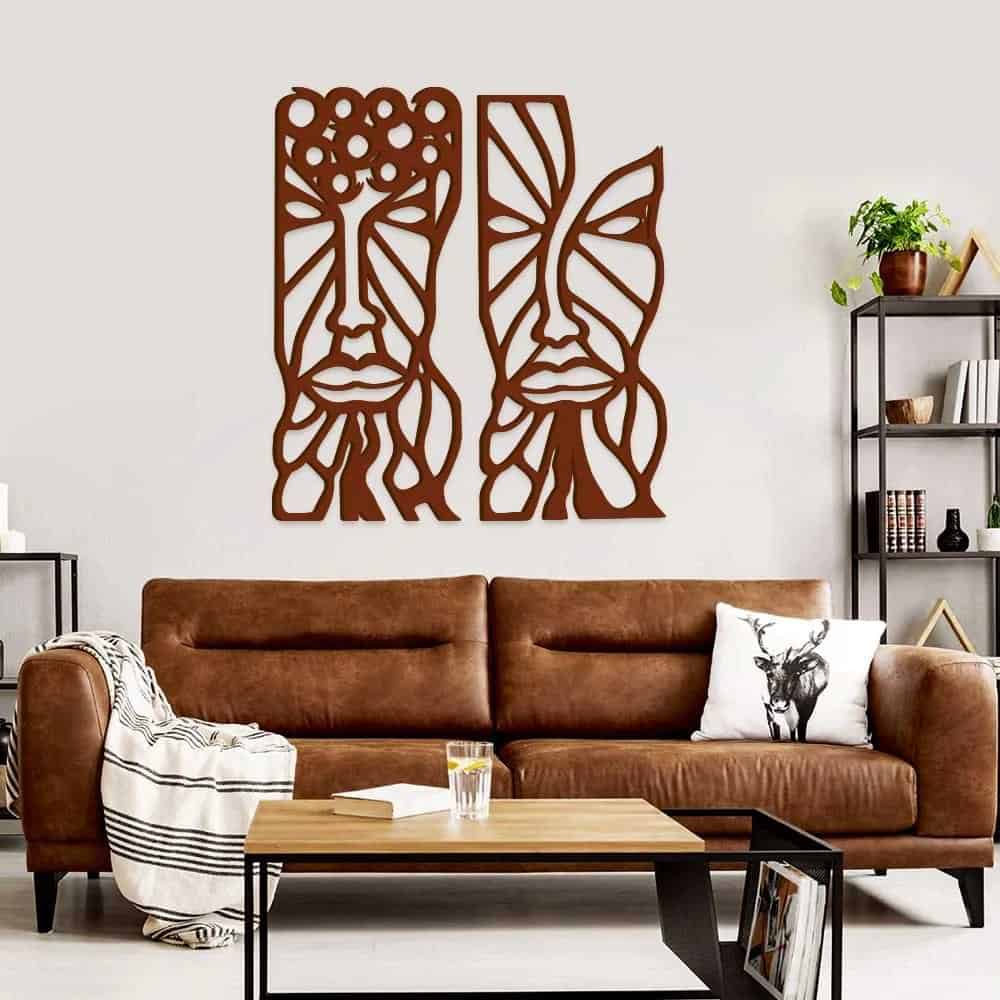 Image Source: Wall Mantra
It might be challenging to make wall hangings stand out. Every home has seen a monochromatic picture, printed canvas portrait, or poorly-drawn figure unless you have stacks of money to spend on decor. Why not use a different medium to add some colour and culture to your walls? Your home will feel more natural and authentic with wooden wall decor. These are ideal for restrooms, children's rooms, or even the main living area since they are shatterproof. The wood is meant to deliver warmth and a texture that all interiors can relate to. So, just browse through our recommendations to pick the greatest wooden wall hanging for yourself.
Our recommendations
Knotty Ropes Oriental Echo Wall Hanging Hand Craft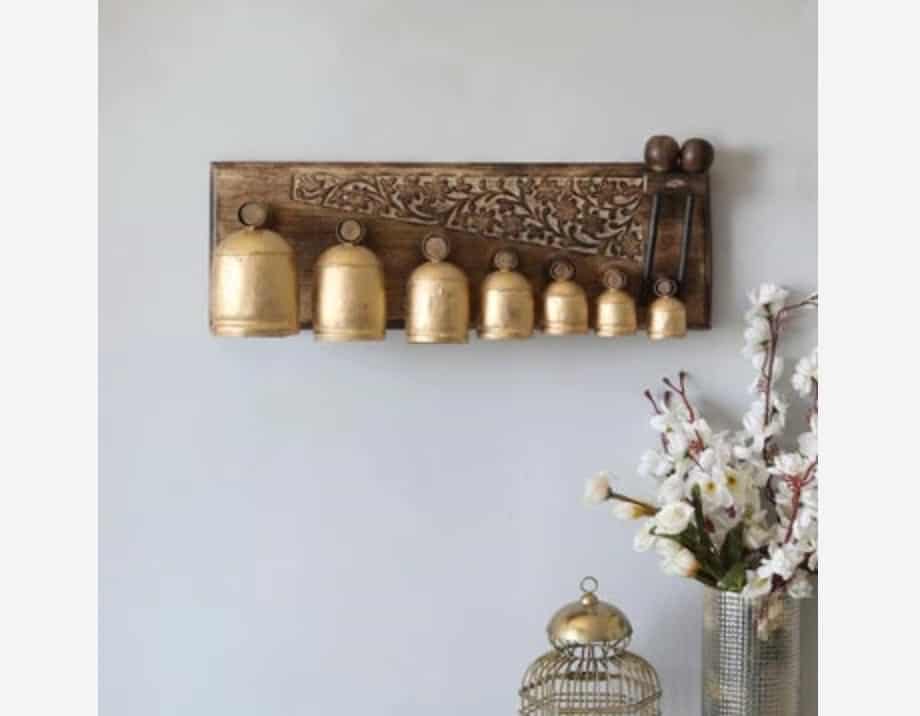 Let Me Decor Abstract Wooden Wall Hanging Decor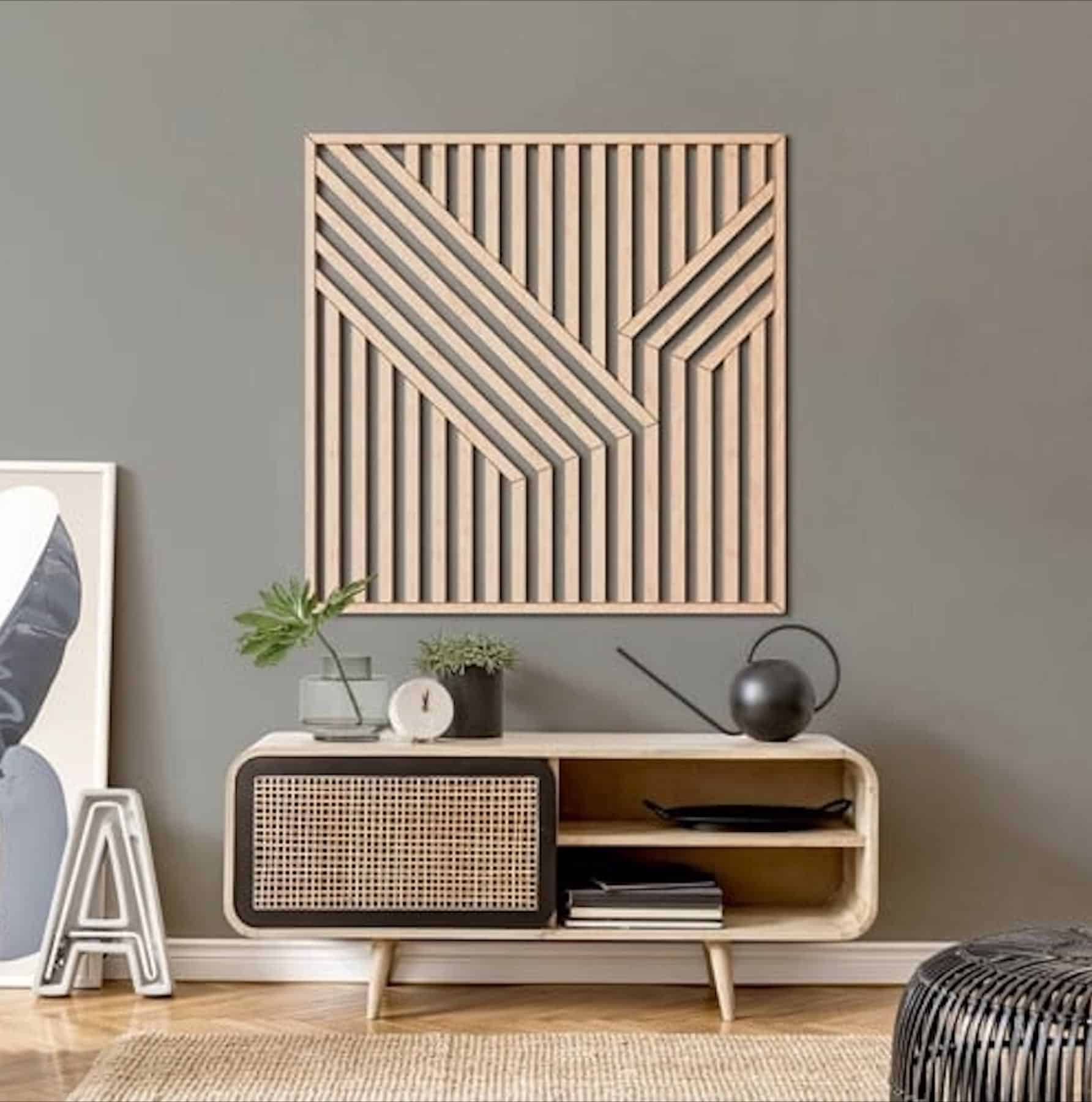 Wall Mantra Layered Mountain Pallet Wood Art
Myntra Wooden Wall hanging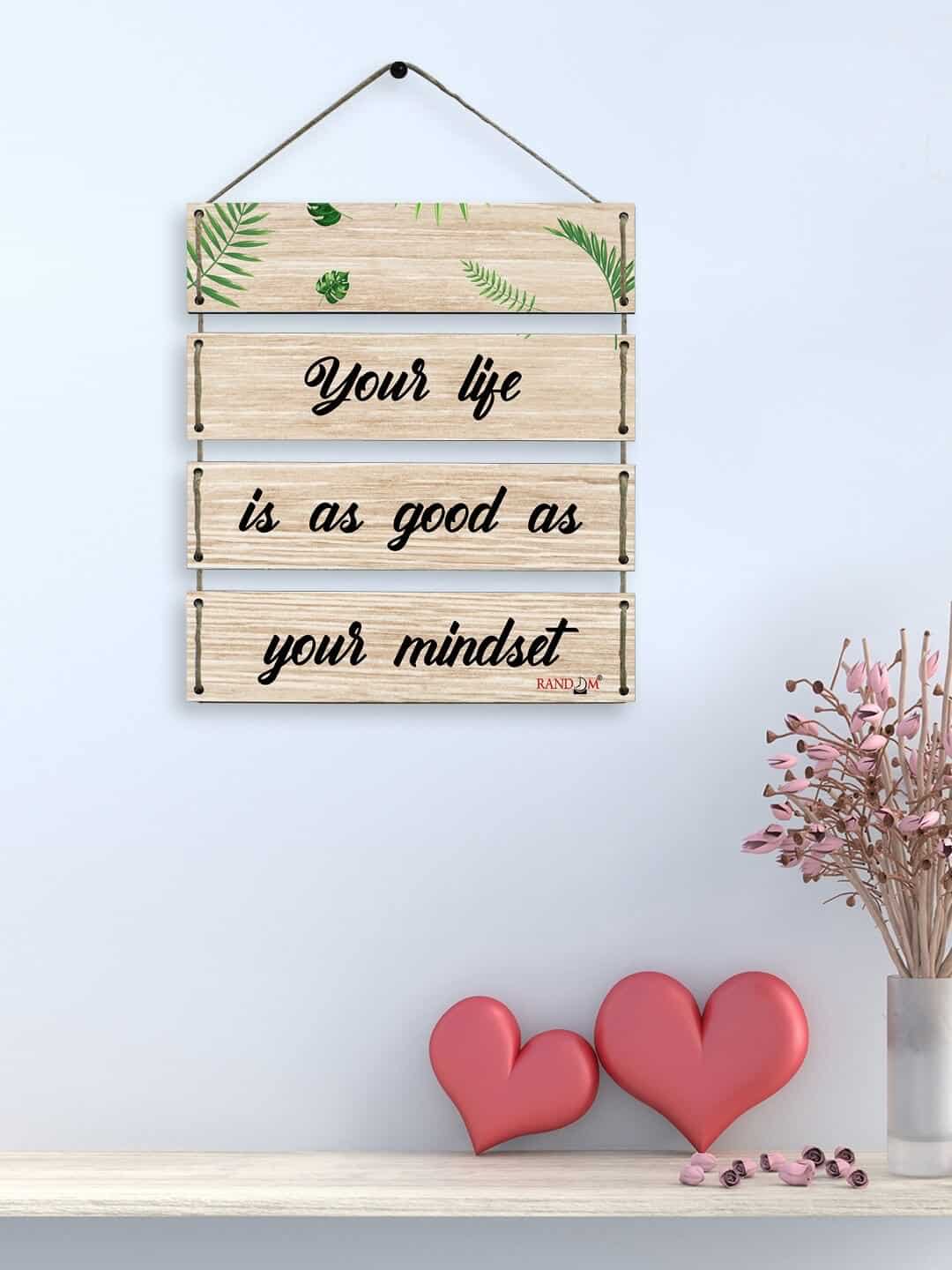 Ubuy Wooden wall art
Hop on the trend of wall sculptures
Image Source: Nordic Wall Canvas
Wall sculptures are the hottest trend in wall decor right now and the hype is well-deserved. However, this trend is not new. Wall sculptures have been a part of home decor since medieval times. But now, these have gone under conceptual changes. Earlier, it used to be hunted animal heads but now wall sculptures are made from metal, ceramic, and wooden materials. These look stylish indoors and also the 3D appeal of the piece gives the room depth. So, if you want to take a step above basic interior decor, choose any of the following wall sculpture hangings to mesmerize your guests or use them as DIY craft ideas.
Our recommendations
Home Artisan Golden Leaf Wall Sculpture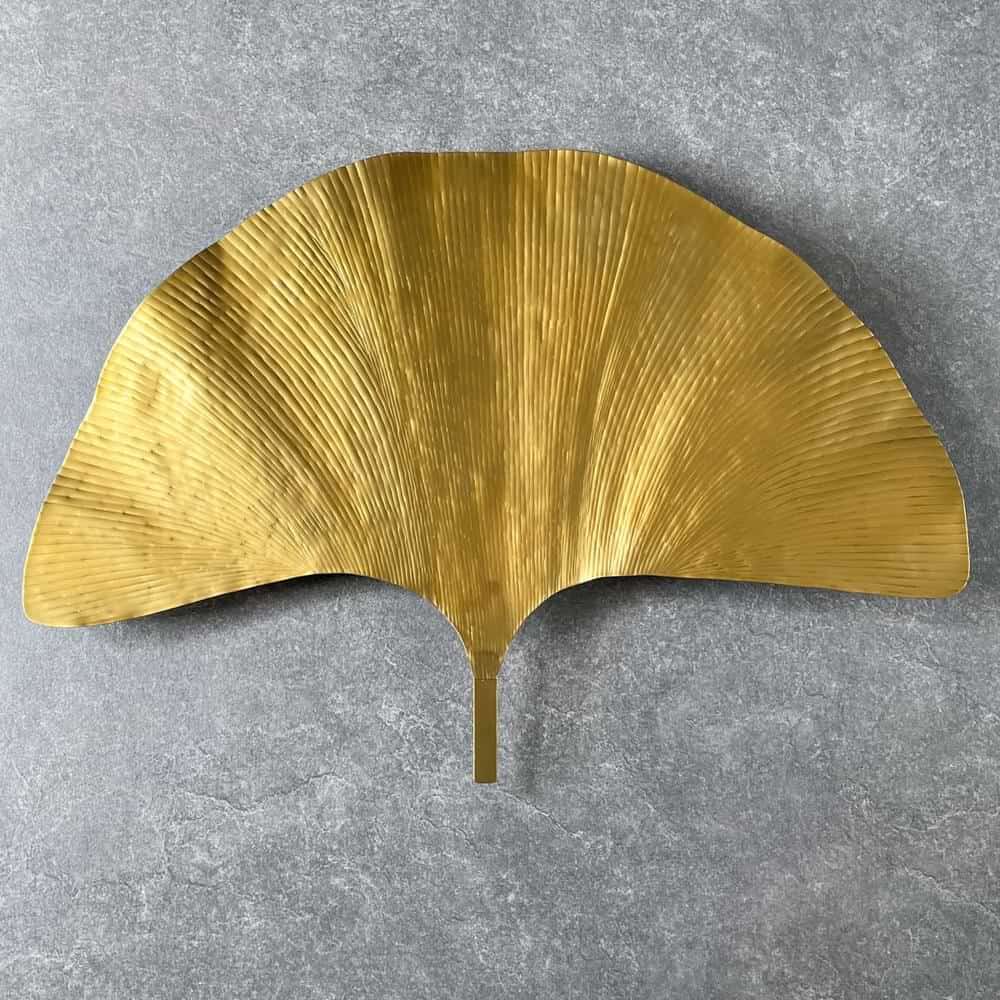 Writings On The Wall Designer Metal Wings Wall Hanging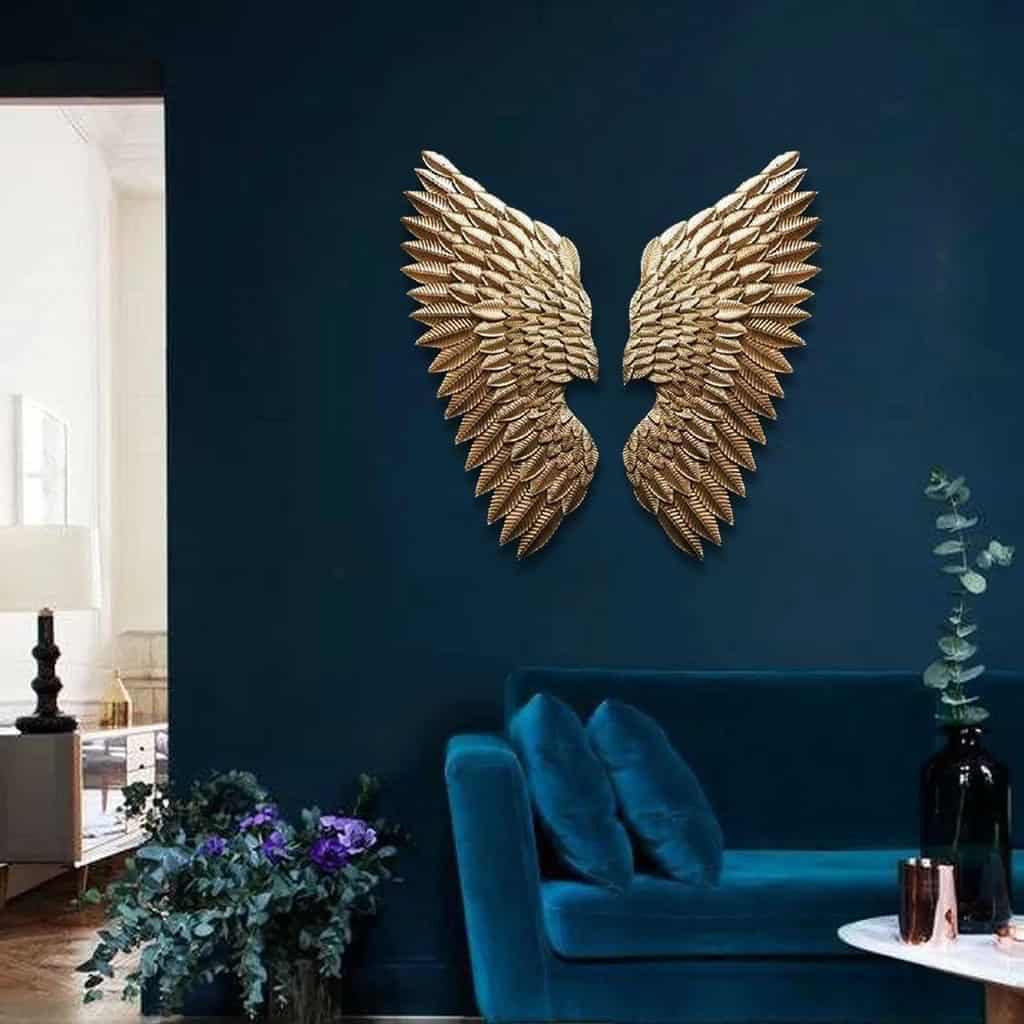 Creator Handicrafts Stone Metal Wall Art
Deckorcompany The Tropical Palm Branch Metal Wall Art Panel
Modern Quest Origami Bird Wall Sculpture Small
Conclusion
To summarise the discussion on wall hangings, we can establish that these decor pieces have the power to make or break your interior aesthetic. So, when purchasing a wall hanging try to select pieces that are different and eye-catching but also capable of blending with your existing decor style. If you have colourful interiors with Indie elements you can choose wall macrame craft, tapestry, or wooden hanging decoration ideas. Similarly, if you want to keep it classy and elite, add iconic artwork, paintings, and frames to your living room or bedroom for an enchanting ambience. So, shop now from our curated recommendations and thank us later!
*The featured image used in this article is from Etsy.
[vvsmustread]